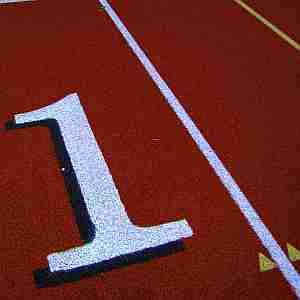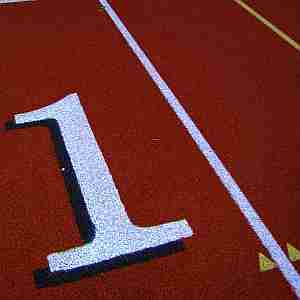 The excitement of the U.S. women's triumph in the 2019 FIFA Women's World Cup will resound for some weeks, along with a series of "Victory Tour" matches to begin next month.
Jill Ellis's team was the best in the tournament, set records for the most goals in a game (13) and the most in a single World Cup tournament (26) and played matchless defense to preserve leads in its final three games against France, England and the Netherlands.
This was especially impressive since the defense had been the softest area of the squad in the early-season games, but when it counted, the U.S. women were ready, physically and tactically.
So, too off the field.
The class-action suit filed by 28 members of the women's team on 8 March of this year argued for "equal pay" and some of the U.S. fans at the Women's World Cup final in Lyon shouted the same thing at the end of the game and during the victory ceremony.
But on 21 June, the players and the U.S. Soccer Federation were reported to have agreed on mediation to see if the dispute can be resolved without going to a trial.
Very smart.
Despite seeing so many of them in various roles on television and other media, the number of lawyers is now just a little more than 1.3 million in the U.S., or about 1 in 252 Americans. Many of those 251 non-lawyers have no idea what mediation is or what it entails.
As a lawyer myself – a proud Loyola of Los Angeles '81 grad – I've been in multiple mediations and they are completely different than an in-court trial, or an arbitration, which is essentially an out-of-court trial.
Mediations are discussions between the parties, sometimes face-to-face with a mediator as moderator, but most often with the two parties in separate rooms (or buildings!), with the mediator (or mediators) going back and forth with ideas and eventually proposals. This often keeps animosity between the parties at a minimum, and if the mediator is good, an agreement will often be found.
But there is no guarantee of this.
The complaint filed by the players alleges a variety of issues about discrimination on playing surfaces (grass vs. artificial turf) and travel and some other issues and these will not be the sticking point in an agreement. As stated, they appear to be points that can be ironed out.
The core issue is money, and the agreement of the women's player union to accept a radically different pay scale than the U.S. men's National Team in 2017. In it, the women agreed to a minimum annual salary as members of the National Team, plus per-game bonuses, where the men only receive payment as a National Team member when actually selected (and dress) for a game.
The women agreed to this, and it is the crux of their problem. In the meantime, they claim that they perform better than the men, make as much or more money and should be at least paid the same.
So, for 2019, an all-conquering year for the U.S. women's National Team, let's check out the numbers:
● U.S. Women in 2019:
19 Jan: 22,780 ~ Friendly: at France, 3, U.S. 1
22 Jan: 9,182 ~ Friendly: at Spain 0, U.S. 1
27 Feb: 14,555 ~ SheBelieves Cup: U.S. 2, Japan 2 at Chester, Pennsylvania
02 Mar: 22,125 ~ SheBelieves Cup: U.S. 2, England 2 at Nashville, Tennessee
05 Mar: 14,009 ~ SheBelieves Cup: U.S. 1, Brazil 0 at Tampa, Florida
04 Apr: 17,264 ~ Friendly: U.S. 5, Australia 3 at Commerce City, Colorado
07 Apr: 20.941 ~ Friendly: US. 6, Belgium 0 at Los Angeles, California
12 May: 22,788 ~ Friendly: U.S. 3, South Africa at Santa Clara, California
16 May: 35,761 ~ Friendly: U.S. 5, New Zealand 0 at St. Louis, Missouri
26 May: 26,332 ~ Friendly: U.S. 3, Mexico 0 at Harrison, New Jersey
11 Jun: 18,591 ~ at World Cup: U.S. 13, Thailand 0
16 Jun: 45,594 ~ at World Cup: U.S. 3, Chile 0
20 Jun: 22,418 ~ at World Cup: U.S. 2, Sweden 0
24 Jun: 19.633 ~ at World Cup: U.S. 2, Spain 1
28 Jun: 45,595 ~ at World Cup: U.S. 2, France 1
02 Jul: 53,512 ~ at World Cup: U.S. 2, England 1
07 Jul: 57,900 ~ at World Cup: U.S. 2, Netherlands 0
● Totals: 17 games ~ average attendance of 27,587
● Home: 8 games ~ average attendance of 21,722
● Away: 9 games ~ average attendance of 32,801
● U.S. Men in 2019:
27 Jan: 9,040 ~ Friendly: U.S. 3, Panama 0 at Glendale, Arizona
02 Feb: 13,656 ~ Friendly: U.S. 2, Costa Rica 0 at San Jose, California
21 Mar: 17,422 ~ Friendly: U.S. 1, Ecuador 0 at Orlando, Florida
26 Mar: 18,033 ~ Friendly: U.S. 1, Chile 1 at Houston, Texas
05 Jun: 17,719 ~ Friendly: Jamaica 1, U.S. 0 at Washington, D.C.
09 Jun: 23,955 ~ Friendly: Venezuela 3, U.S. 0 at Cincinnati, Ohio
18 Jun: 19.418 ~ Gold Cup: U.S. 4, Guyana 0 at St. Paul, Minnesota
22 Jun: 23,921 ~ Gold Cup: U.S. 6, Trinidad & Tobago 0 at Cleveland, Ohio
26 Jun: 17,037 ~ Gold Cup: U.S. 1, Panama 0 at Kansas City, Kansas
30 Jun: 26,233 ~ Gold Cup: U.S. 1, Curcao 0 at Philadelphia, Pennsylvania
03 Jul: 28,473 ~ Gold Cup: U.S. 3, Jamaica 1 at Nashville, Tennessee
07 Jul: 62,493 ~ Gold Cup: Mexico 1, U.S. 0 at Chicago, Illinois
● Totals: 12 games ~ average attendance of 23,117
● Friendlies: 6 games ~ average attendance of 16,638
● Gold Cup: 6 games ~ average attendance of 29,596
(The game-by-game attendance figures came from the official match reports as recorded on the Wikipedia pages for the U.S. men's and women's teams.)
So the U.S. women, in a World Cup year and as the world's best team in 2019, averaged under 22,000 attendance for its eight games played in the U.S. The men, a team trying to recover from its worst year since the 1980s, played all 12 of its games this season in the U.S. and averaged a little over 23,000.
Add in the World Cup matches in France and the women averaged more than 27,500 per game for 2019 so far.
That sounds like they're about equal, but in fact does not speak well to the women's earning power in view of how good they are and how bad – historically bad – the men are. And all that trumpeting about how the Women's World Cup Final outdrew the 2018 World Cup Final on U.S. television conveniently leaves out Spanish-language viewers (on all platforms):
● 2019: 15.87 million = 14.27 million on Fox + 1.60 million on Telemundo
● 2018: 17.96 million = 12.51 million on Fox + 5.45 million on Telemundo
Who's picking facts now? Do Spanish-language viewers in the U.S. suddenly not count?
And, tellingly, in the women's complaint, it did not cite actual discrepancies in the pay between men's and women's players, but stated only a hypothetical that "if each team played 20 friendlies in a year and each team won all twenty friendlies" the possible payouts would be much different. That's the possibility of discrimination, not discrimination in fact, which is what would have to be proved.
OK, so the situation is muddled. The women have some good facts on their side, but accepted a different compensation system and now have to argue against their own decision.
That's the danger. And it's why the player-plaintiffs – not all of whom made the World Cup team, by the way – showed as much savvy off the field as on it when they decided that mediation would be a good step forward. It's also true that they lose nothing by mediation, as they can always go back to trying the case if they desire.
The lack of understanding of the process and of the actual facts of the case reached its height on Tuesday, when U.S. Senator Joe Manchin (D-WV) "introduced a bill that would prevent any federal funds from being used toward the 2026 World Cup in the United States until the U.S. Soccer Federation agrees to provide equitable pay to the men's and women's national teams."
His own statement notes that his bill would preclude any Federal funds from being "provided to host cities; participating local and state organizations; the U.S. Soccer Federation, Confederation of North, Central American and Caribbean Association Football (CONCACAF), and Federation Internationale de Football Association (FIFA)" for the 2026 FIFA World Cup.
It may come as news to Manchin, but the U.S. government isn't being asked to provide funds to any of those organizations. The United 2026 bid noted specifically that "The 2026 FIFA World Cup will be staged with no public financing (other than the assumption of certain cost obligations such as national security measures as well as Host City costs as outlined in the hosting documents)."
The government "obligations" referred to concern security, visa controls, work permits, anti-discrimination measures and limited tax exemption for FIFA, most of which will be Federal obligations and do not require Federal spending. Manchin's silly, nine-line bill proposal wouldn't cover any of those things.
But that's not why he issued a news release, is it?
Among the tangle of actual facts, mis-statements, selective use of facts or lack of any actual knowledge, and all the other debris we all live with in these confrontational times, the women suing the U.S. Soccer Federation have opted for the smart way forward, aimed at actually resolving their issues instead of trying to make points in the court of public opinion that may or may not win in a court of law.
Champions on the field, and looking like possible champions off the field, too. Well played.
Rich Perelman
Editor