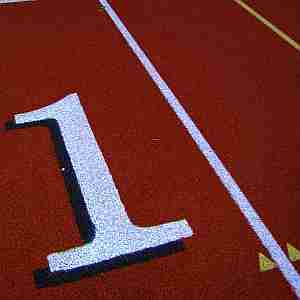 The focus of the Olympic Movement has changed.
It was, until very recently, to stage the greatest sports spectacle in the world. But in a 54-minute news conference following the second day of International Olympic Committee Executive Board meetings, IOC chief Thomas Bach clearly signaled that the technical organization of the Games will more and more take a back seat to physical fitness.
It came up again and again in his comments:
● On the Lausanne Winter Youth Olympic Games 2020:
"We could also see the first results, not only by getting to know the technical preparations are going well, but also that the engagement with the population and by the population is making great progress. Also there, to give you one figure, 78% of all the schools in the region have already been engaged in this Lausanne 2020 project."
● On Tokyo 2020:
"We are very confident that it will be an excellent Games, also with a great engagement of the population of Japan, but also with extremely high interest worldwide. You can see this from – one figure may be the best – that Tokyo 2020 had the application for volunteer positions of more than 200,000 people across the globe, and there are 40,000 more applications for a volunteer position of the city volunteers. There, you can really see the enthusiasm there for the Games, which is clearly building up."
● On Beijing 2022:
"We also have been discussed Beijing 2022. There, also not much to report about technical issues, but to highlight that China made further progress to achieve the goal which was the motivation behind the candidature for this Olympic Games and also for the organization of the Games. And that is that as a part of their health policy for the entire Chinese population, with these Games, China wants to make 300 million Chinese familiar with winter sports. In this case, they are contributing to health, and we could see in the winter sports season of '16-17, there were already 170 million winter-sports tourists in China, benefitting from the establishment of hundreds of new winter-sport destinations all over China, and they are growing winter sport in China significantly.
"If only a certain percentage, at the end of this 300 million Chinese then continue to practice winter sport, then I think we can speak of winter-sport before the Olympic Winter Games China 2022, and after. This has the potential for a revolution of winter sport, because it can multiply the number of participants in winter sport worldwide."
● On Paris 2024:
Asked about the organizing committee's concept of having public-participation events, such as running the marathon on the Olympic course, Bach noted with great interest:
"The working title is "Mass Events," which is maybe a little bit heavy title, but I would prefer that we concentrate more on the inclusivity of these projects. Because what we have seen in Buenos Aires, but what we started in Nanjing in 2014, were these sports initiation programs on the occasion of Olympic Games, whether in Youth Games, we also had some in Rio in 2016 and that they were very successful and what we think that they're very much needed because they are part of our efforts, there, what we were talking in the Olympic Agenda, to get the couch potatoes off the couch.
"And there, where we say we have in order to get people to sport, we have to go where people are. And if they are spectators at the sport event, or if they are in the city, then we have to benefit from this opportunity to engage them with sport, to motivate them not to only watch sport, but to practice sport.
"And this is why we are looking very positively at these inclusive events and we are even more favorable to it, knowing that they will start years ahead of the Games, so that really the entire population can be reached with these initiatives."
Keen Olympic observers will remember that the London 2012 organizers used this aspect as a key goal of getting the Games, but while the public activity and exercise rate increased after the Games were awarded in 2005, it peaked in 2012 and has been receding ever since.
But, if implemented successfully, this idea could be Paris' singular achievement for 2024 (as we noted previously here), and now Bach is all in.
This is possible – as Bach noted again – because of the new emphasis on the use of existing facilities for the Games, now shying away from the building of anything which is not part of a city or region's long-term plan. As long as this holds true, the IOC can try to pursue a much more elusive agenda of personal fitness.
The inspirational aspect of seeing performers from one's own country in the Games was also used by Bach as a validation of the introduction of mixed-gender events that are proliferating through the Olympic-sport federations. Skipping the advisability of introducing events which are not about excellence in the purest sports sense, Bach emphasized their social impact:
"[I]t's part of our reforms, where we have initiated mixed events in many sports. We see them already successful in many federations, and we hope that the federations which are still a little bit reluctant that they will follow, because these mixed events, these mixed relays, these mixed teams, they accomplish two missions. One is they are an excellent tool to promote female sport, also in smaller countries, give smaller countries a better chance too reach a final or to win medals, and on the other hand, they also have been proven very attractive for spectators, be it live, be it there on TV or digital platforms."
Bach's emphasis on the IOC's social goals showcased the new direction of the organization under Bach, who became president in 2013. He presents the IOC as more of a social-development non-profit, through the medium of sport. As long as the cities which host the Olympic Games are able to organize the event without too much turmoil, he is free to explore the IOC's impact away from questions of construction, staffing or competence.
The news conference did not have any significant decisions to announce, after the confirmation of weightlifting for 2024 was made on Tuesday. The one announcement of wide interest was the formation of a five-member working group to explore new adjustments to the Games bidding process.
"We have also discussed the candidature procedure in general. There, as you know, with the Agenda [2020] we have undertaken major reforms of the procedure again, where we see that now these reforms are gaining momentum and we are getting our message of reforms better across than at the beginning of the '26 procedure, where you know very well that we were facing some challenges. And we see that we are getting it better across because we have already now a momentum with many cities and NOCs who are thinking about candidatures for 2030 and even 2032. On the other hand, we also have to acknowledge that times are continuing to change, and there we want again to be on the top of this development.
"This is why we discussed further steps to make the candidature procedure even more flexible, even more targeted and even more dialogue-oriented. For this purpose, we have established a working group to look into this and to prepare this next step. This working group will comprise five members representing all five continents. It will be chaired by John Coates [AUS], who will also represent Oceania. The members will be Mrs. Danka Bartekova [SVK], whop will represent the athletes and Europe. Mrs. Li Lingwei [CHN] for Asia, Ms. Lydia Nsekera [BDI] for Africa, and for the Americas, Gerardo Werthein [ARG]. And then we are looking to get the report from these five members, which none of these members is a member of the Executive Board, so we want to make sure we have their consultation with the membership at the earliest possible stage."
There was no timetable for delivery of any report.
Bach also noted that the PyeongChang 2018 financial reports are being finished, with the IOC's contribution of cash and services valued at $887 million, and the amount to be distributed to the Olympic Solidarity fund and the International Federations for winter sports at $430 million (so $215 million for each), another record.
The Paris 2024 presentation to add four sports – surfing, sport climbing, skateboarding and break dancing – to the program was provisionally accepted, and will be voted on by the IOC Session in June. The final confirmation of these added sports won't come until December of 2020, however, after the Tokyo Games are concluded.
Given the myriad problems that Bach has faced since taking office, with troubled Games in Sochi, Rio and PyeongChang and the rejections of bids by cities in North American and Europe, the current situation seems absolutely serene. But as the financial future of the Olympic Movement depends on people watching the Games – in essence, being a couch potato for two weeks every two years – it will be fascinating to see how much actual impact the IOC can have … or not.
As long as Bach has peace in his organizing cities – hardly assured going forward – he will have the bandwidth to try.
Rich Perelman
Editor