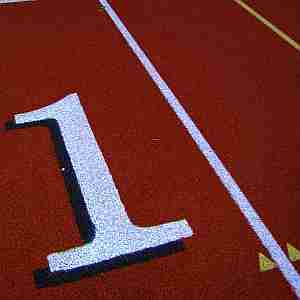 Olympic sport is often ignored in the U.S., even at the level of the World Championships, when the same athletes who will be in the Olympic Games the following year are competing.
There are many people for whom this makes very little sense, and I am one of them. But I got a first-hand exposition on this view from ESPN's "Pardon The Interruption" talk show that airs from Monday through Friday at 5:30 p.m. Eastern time.
The show features long-time friends and one-time sports columnists for The Washington Post, Tony Kornheiser and Michael Wilbon discussing the major sports topics of the day. In a half-hour of chatter, they cover about 20 stories and it's a good way to get a rapid read on what two very experienced journalists see as the most important items of the day.
On Thursday, Kornheiser was teamed with guest-host Keith Olbermann, and one of the topics – amazingly – was about American Freestyle superstar Katie Ledecky. Said Kornheiser in introducing the topic:
"Ledecky had come to these championships seeking five gold medals, but a mysterious illness, characterized by dehydration has caused her miss two races and under-perform in two others. Her last event is tomorrow; it is her signature event, the 800 meters [Freestyle]. Keith, how important is it that Ledecky swim in that?"
Olbermann opined that it was not important for her to swim, as her health is more important and added, "This seems like not just a question of 'how is she going to do?,' 'is she going to improve on her world record?,' 'is she going to win?,' 'how is she going to prepare for the Olympics?,' this sounds like a health crisis in the making that could be averted by some rest at this time."
Kornheiser's response was partly about Ledecky and a lot about the place of the Olympic sports in he United States today:
"I am going to agree and disagree to certain points. It's not important because the World Championships aren't important. The Olympics are important. Only people in swimming even know this event is even going on, and everybody else knows when the Olympics go on." (Emphasis added)
Before you get mad at Kornheiser, now 71, he's been writing and talking about sports for almost a half-century, having started at Newsday in New York in 1970, joining The Post in 1979 for a nearly 30-year run. He's no stranger to the Olympic Games and American Olympic athletes.
But his comment cuts to the heart of the problem of the vast majority of Olympic sports in the United States. Basketball and football (soccer) have domestic professional leagues that are widely popular and the sports are popular in schools. Golf and tennis have professional tours that are also highly popular and do not depend on Olympic exposure (or money) for promotion, or survival.
The rest are in more difficulty in the U.S., although some sports – alpine skiing and cycling, for example – have significant followings and revenue from events and television in other countries.
That Kornheiser deflated the FINA World Championships is especially galling since the United States has been the absolute global power in the sport for decades. Same for track & field; the U.S. is unquestionably the world's no. 1 nation, but there is little appreciation in this country.
There are many people who have strong feelings about the Olympic Movement and Olympic sports in the U.S. who simply shake their heads and sign, "that's the way it is, and that's the way it will be."
There are others who want to change the situation, but haven't found a solution. International Olympic Committee chief Thomas Bach (GER) now says the IOC has to take sport "to where the people are," and waxes enthusiastic about the opening of the 2018 Youth Olympic Games in the center of Buenos Aires (ARG) at the famed Obelisco, with an estimated 200,000 in attendance.
Bach is on the right track, but is using the wrong medium. The acceleration of the popularity of the four large professional sports in the U.S. coincided with the expansion of cable television in the U.S. after the 1984 Cable Act relaxed restrictions on the expansion of this technology. With the growth of the Internet and broadband speeds, the need for a television set and a set-top box was eliminated and mobile phones and tablets could host almost any kind of signal from anyone who wanted to act as a broadcaster and provide content on free-to-view platforms such as YouTube.
In the 20th Century, if an event was not sold out, then it didn't appear on television. Now, an event simply isn't important if it isn't available for viewing online, whether there are any spectators or not. The NBC Sports Gold program offers large numbers of cycling races, for example (among many sports), on a subscription basis, almost all of which are held outside the U.S., and which are not even shown on cable television.
In its early years, ESPN became a must-see television network because of its sports news show – "SportsCenter" – which gave fans constant coverage of sports beyond the live event. As it has grown and become a provider of live events – for which it pays billions to the big professional leagues – it has tried to support those programs with what is essentially promotional programming.
There is "The Jump" covering the NBA, "NFL Live" on professional football, "College Football Live" about the NCAA teams and "ESPN FC" covering soccer. All of these are broadcast on an ESPN network and also available on-demand and some as podcasts.
Where are these shows for Olympic sports and for the Olympic Games?
The IOC's Olympic Channel, which is a video-on-demand service which also provides some live event coverage, has no such shows. This makes sense, since it would have produce different shows in every different language in the Olympic world, and even country-by-country for most areas of the world.
NBC's Olympic Channel is on cable, but is primarily concerned with live events and re-runs of live events; same for NBCSN, but it also has "Pro Football Talk" to support its "Football Night in America" game on Sunday evenings.
For better or worse, U.S. audiences are widely accepting of being told what is important and what is not by news media of various kinds and types. What appears to be important and what apparently isn't is sometimes little more than what television or online or newspaper folks tell us is or isn't important.
In this battle of bullhorns, the Olympic Movement in the U.S. is silent. Although production costs have never been lower, there is no daily or weekly show about Olympic sport and the new heroes who will light up NBC's screens from Tokyo in 2020.
The U.S. Olympic and Paralympic Committee already has too much on its plate, but could use another outlet to support its existing sponsors and attract new ones. USA Swimming has the right idea with its fairly-new "Deck Pass" programming and USA Track & Field has also done some original post-meet online programs, but even these National Governing Bodies are too small on their own to command the audiences needed.
NBCSN? ESPN? TBS? Facebook? YouTube? Hulu? Amazon?
Olympic sport needs to be more important and media support is the key. An outside agency could step in and develop this, much as IMG and the West Nally Group helped expand corporate sponsorship as a major-league marketing tool in the aftermath of the 1984 Olympic Games in Los Angeles.
But it needs to happen, and soon.
As for Kornheiser, he felt Ledecky should swim in the 800 m Free:
"But I will say this as someone who has followed her career; she's local for me, I know her. This feels like the first crisis in her life. She has won everything to this point. This feels like mortality for swimmers. She's 22 years old, which used to be ancient, but she's a professional swimmer now so she's going to keep swimming. I think if she gets in the water and she wins, it feels like vindication and a reprieve, and if she gets in the water and she loses, she says, 'you know what, I was sick and I'll be better for the Olympics.' I'm wondering if it's not important to her, actually, to get in this time and see how she does."
Ledecky swam in the heats on Friday morning (Korea time) and finished with the second-fastest qualifying time for the final on Saturday night. Unlike Kornheiser, for Ledecky, the World Championships are important. Good for her.
Rich Perelman
Editor