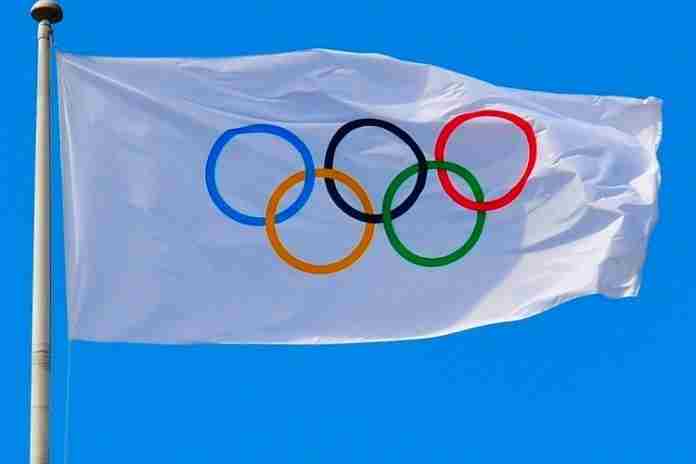 (★ Friends: The new bill for server and support costs has arrived. If you would like to support our coverage, please donate here. Your enthusiasm is why this site continues. Thank you. ★)
(For Sunday's Highlights of top international competitions, click here.)
Amid the dozens of commercials shown during sporting events on local television over the weekend was an appeal from the Make-A-Wish Foundation, an organization created in 1980 to provide life-changing wishes for children with a critical illness and which do so much more:
"Wishes impact everyone involved – wish kids, volunteers, donors, sponsors, medical professionals and communities. For wish kids, just the act of making their wish come true can give them the courage to comply with their medical treatments. Parents might finally feel like they can be optimistic. And still others might realize all they have to offer the world through volunteer work or philanthropy."
Having heard amazing stories about the impact of Make-A-Wish programs on families and donors, and having seen first-hand what programs like the Special Olympics World Games can do for those with intellectual disabilities, the position of the Olympic Games and the worldwide Olympic Movement becomes clearer.
It is not the answer to the world's problems. But it can be a catalyst.
Last week, International Olympic Committee President Thomas Bach of Germany told the European Union Conference on Sport Diplomacy exactly that and underlined its limits:
"There are many examples of how sport diplomacy has opened the door to peace. Over the years, the IOC has mediated between governments, building bridges through sport. This has been the case in the last couple of years for our negotiations with governments in Europe and beyond from Spain to Serbia, Kosovo, Tunisia, Israel, Palestine, Iran, Ukraine, Russia, Armenia, Azerbaijan, South and North Korea, and many others.
"But our discussions and our negotiations were always restricted to sport and to sport only. They always took place with strict political neutrality. Only in this way, could we be successful with sport diplomacy.
"At the same time, we know very well that sport alone cannot create peace. We cannot prevent conflicts or change the laws of sovereign states – this is the exclusive realm of politics.
"The Olympic Games cannot address all the political and social challenges in our world which generations of politicians were not able to solve. But they can set an example for a world where everyone respects the same rules and one another. They can inspire us to solve problems in friendship and solidarity. They can build bridges leading to better understanding among people and cultures."
Looking at the Games in this way frames the upcoming Tokyo 2020 project in a somewhat different light.
While not widely reported recently, Bach said repeatedly when the Tokyo Games were postponed from 2020 to 2021, that the IOC would have been better off financially to cancel the Games and cash in its insurance policies. It had the power to do so. But, he noted, the purpose of the IOC is to hold the Games on behalf of the thousands of athletes who want to compete, not to watch its bank balances expand.
There will be financial winners and losers from the postponement. The IOC's status will hardly change – Bach has noted that it has already booked $4.1 billion in revenues for the period of 2029-32! – but the winners will be the 8,174 athletes for whom this will be their one and only chance to compete in the Games.
Where did that number come from?
The Tokyo Games is expected to have 11,091 athletes from 205 countries competing in its 339 events, including the five sports it asked to have added to the program: baseball-softball, karate, skateboarding, surfing and sport climbing. Of this total, some 73.7% will compete only in Tokyo and in no other Games.
Where did that number come from?
Not from the IOC. Dr. Bill Mallon (USA), a PGA Tour golfer in his day and a highly-respected orthopedic surgeon, is also one of the leading historians and statisticians on the Olympic Games and a co-founder of the amazing Olympedia.org site, which includes comprehensive coverage on every Olympic Games ever held, going back to ancient Greece!
At our request, he provided the breakdown of Olympic (summer) participation for the Games of the Olympiad from 1896 through 2016:
● 114,887 total participants in the Olympic Games
● 84,705 (73.7%) competed in one Games only
● 21,542 (18.8%) competed in two Games
● 6,398 (5.6%) competed in three Games
● 2,242 (1.9%) competed in four or more Games
So, for Tokyo, of the 11,091 athletes expected, some 8,174 – 73.7% – will compete there and in no other Games.
Add to that the essentially amateur nature of 18 of the 28 "core" sports on the Olympic Games program, isn't this truly a "Make-A-Wish"-style moment?
It's true that athletes in some sports can make a reasonable (or better) living, especially in the big team sports played worldwide such as basketball and football, and to a lesser extent in handball, rugby and volleyball. It's also true for the top 500-1,000 athletes in a few of the other Olympic-program sports such as tennis, badminton, cycling, golf and table tennis.
But for the rest, even including aquatics, gymnastics, track & field, only perhaps the top 50-250 make enough from prize money or salaries to be able to live, train and compete. The archers, fencers, rowers, modern pentathletes, weightlifters and others are still really amateurs, getting by on National Olympic Committee or government subsidies, a little prize money and maybe some corporate supporters.
This is why the Olympic Games is so important because it is the enormous popularity of the Games which (1) brings in the money on which so many of the International Federations of the less-popular sports survive, and (2) which fuels the interest of governments – excepting the U.S., of course – to fund their national sports programs, and their athletes.
There is method in this seeming government madness of supporting athletes. South Africa's 1993 Nobel Peace Prize winner Nelson Mandela – and his country's president from 1994-99 – told the audience at the first Laureus World Sports Awards in 2000:
"Sport has the power to change the world. It has the power to inspire. It has the power to unite people in a way that little else does. It speaks to youth in a language they understand. Sport can create hope where once there was only despair. It is more powerful than governments in breaking down racial barriers. It laughs in the face of all types of discrimination."
Seen against this backdrop, the Olympic Movement offers a service that would be hard to duplicate outside of sport. It is international. It is merit-based, especially in the timed and measured sports. It is open to anyone, from any country, who is good enough.
And, in the parlance of the game show, anyone can play the home version. The addition of mass-participation events in Paris for 2024 is a determined step to bring people closer to the mission of the Games to offer sport for the betterment of society.
On this basis, holding the Tokyo Games despite all the local hand-wringing over the coronavirus and the extraordinarily restrictive conditions imposed in athletes, coaches, officials, media and staff, makes sense.
Perhaps even the Japanese public is beginning to agree. Two public-opinion polls released on Monday (7th) showed significant rises in public support for the Games:
● The Yomiuri Shimbun poll showed 50% support for holding the Games as scheduled, up from 39% in early May; there were 48% in favor of cancellation, down from 59%.
● A Tokyo Broadcasting System (TBS) poll found 44% in favor of the Games being held, up from 35% a month earlier, vs. 24% for postponement and 31% for cancellation.
The Tokyo Games will be austere, anti-septic and sterile compared with prior editions. But they will fulfill once-in-a-lifetime wishes for thousands of athletes and be yet another confirmation of what determination, hard work and belief can bring.
That should be something we all wish for much more of, for today and tomorrow.
Rich Perelman
Editor
You can receive our exclusive TSX Report by e-mail by clicking here. You can also refer a friend by clicking here, and can donate here to keep this site going.
For our updated – as of 1 May – 506-event International Sports Calendar for 2021 and beyond, by date and by sport, click here!