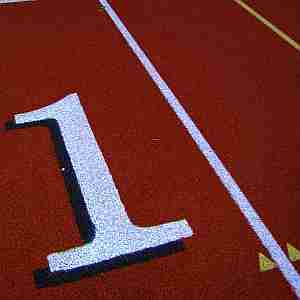 After losing some rounds in court battles that did not deliver any clear decisions, the National Collegiate Athletic Association (NCAA) has formed "a working group to examine issues highlighted in recently proposed federal and state legislation related to student-athlete name, image and likeness."
What does that mean?
U.S. District Court judge Claudia Wilken ruled in 2014 allowed NCAA athletes to receive income for their name and likeness, but the holding was overturned (background here). A 2018 commission report to the NCAA about abuses in college basketball brought up the same issue; chair Condoleeza Rice said, ""For the life of me, I don't understand the difference between Olympic [medal bonus] payments and participation in Dancing With the Stars, which are allowed, and what can't be allowed."
Earlier this year, Wilken decided another case the same way, leading to an Aspen Institute symposium on how collegiate athletes might be paid. Some of the ideas included:
(1) The Olympic model, based on the current Olympic movement which abandoned amateurism. The model allows for outside income from other entities, including commercials, speaking appearances and autographs.
(2) Direct pay for performance without restriction by the NCAA would allow students to secure agent representation and negotiate payment or benefits in excess of the cost of attendance.
(3) Scholarships equaling and not exceeding cost-of-attendance only, which is the current model.
The NCAA is appealing Wilken's 2019 ruling, so there is more to be considered if and when the appeal is heard. The association is also dead-set against idea (2) above, to have direct, pay-for-play contracts; Ohio State's Gene Smith stated "the group's work will not result in paying students as employees. That structure is contrary to the NCAA's educational mission and will not be a part of this discussion."
There is a very good case to be made against paying athletes salaries to play college sports, and the current system – at the largest schools – already provides scholarship athletes with the "full cost of attendance," which includes some money above that for tuition, books, room and board.
So we're left with personal appearances, personal endorsements, autographs, sponsorships and the like. The Oregon football analysis site FishDuck.com considered the possibilities:
● Oregon quarterback Justin Herbert – and his offensive line – filming a commercial for a nearby casino;
● An endorsement such as "Hi, we're the University of Colorado ski team and we don't ski on any boards not made by K2."
And so on. What will that look like?
If it's going to look like the Olympic model, then college athletes had better be ready to be disappointed. Because the "Olympic model" makes a very few people winners and there are a lot of non-winners, i.e., those who get essentially nothing.
How many Olympic athletes are sponsored or supported in a meaningful-enough way to make a real living at their sport? Not too many. There are a few who make millions and they are the well-known stars like Usain Bolt – and not many others – who can drive attention, and hopefully, sales of products or services.
But stars like Bolt are once in a generation, if that. How many college athletes can drive such interest? And for how long?
What you will get is a few stars at a few schools who will get most of the attention and most of the money. There may be some money available for others for local promotions, but many of these will be one-off programs or personal appearances or local commercials.
Should this be allowed? It makes perfect sense to do so, and referenced to an individual's right of publicity – owning your own likeness – is the right thing to do legally.
But let's not expect this to change the lives of the vast majority – as in 99% – of college athletes. What these reforms will do is create a 1% class who are "compensated" for their celebrity thanks to being covered by local and national news media – especially ESPN and a few online sites – and whose status will recede if they do not continue their success at the professional level.
And these folks will get to the professional level faster and faster because of the ability to market themselves. From just this past weekend's NCAA Track & Field Championships, hurdle stars Grant Holloway (Florida) and Daniel Roberts (Kentucky) declared that they would become professionals immediately, skipping their senior seasons. LSU's Mondo Duplantis just finished his freshman season, but posted on his Twitter account that he was turning pro and has reached an agreement to be sponsored by Puma.
There is a school of thought that if allowed to have personal sponsors and own their likeness, collegiate athletes would stay in school longer. That's not the case with Olympic athletes, whose goal is to eliminate every possible distraction – like school and work – in order to chase the Games and medals.
The superstars can write their own ticket. Allyson Felix skipped collegiate track, but adidas paid for her to attend USC, which she did (she's now sponsored by Nike). Other stars-in-the-making need college programs to assure coaching, medical support and some structure in their lives after high school. The rest are thrilled to get a scholarship and a free education.
The NCAA is moving in the right direction in reforming its rules to allow greater earning abilities for collegiate athletes in the name and likeness areas. But let's be clear that such measures will not solve many more problems than they will create.
And in fact, some of the losers in this process will be actual Olympic athletes, whose own earning opportunities will be eliminated in favor of collegiate athletes in higher-profile sports such as basketball and football.
The NCAA's rules should be loosened. But let's not kid ourselves into thinking that this is anything more than – for the most part – helping those who were going to get rich anyway get rich sooner.
Rich Perelman
Editor