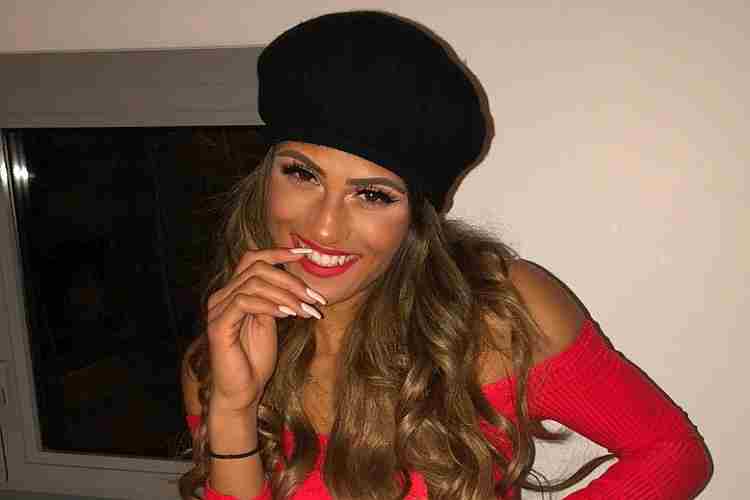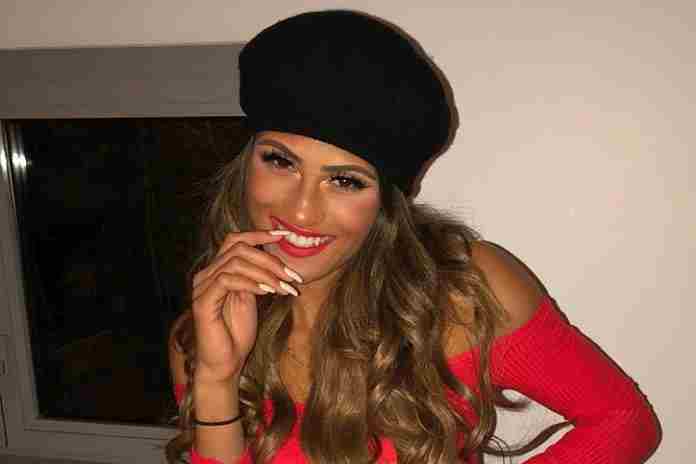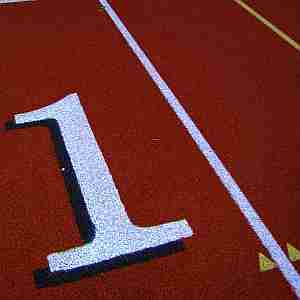 There will be plenty of off-the-field antics to follow in 2019, like doping and the continuing fallout from the Larry Nassar scandal, but how about on the field?
Actually, this should be a pretty interesting year. Looking ahead, here are five athletes, events or match-ups to look forward to as the year progresses:
5. Athletics: World records that could fall in 2019
World records are a fairly rare occurrence now in track & field, especially since – in an era of reduced, but not zero, doping – the chemically-aided records from the 1970s and 1980s are still with us. There were only two on the track in 2018: Kevin Mayer of France, who scored 9,126 in the decathlon and Beatrice Chepkoech (KEN), who memorably ran 8:44.32 in the women's steeplechase.
But there are some possibilities for this coming year, especially in these events:
●   Men's 400 m Hurdles: The 1992 mark of 46.78 by Kevin Young (USA) to win in the Olympic final in Barcelona really hadn't been threatened for a while, until 2018. Then the mark was scared twice.
First by Rai Benjamin, then running for USC and Antigua, who won the NCAA title at 47.02, then equal to the no. 2 mark of all time, set by the greatest one-lap hurdler of all-time, Edwin Moses back in 1983. Benjamin didn't compete in the hurdles after that, but did lower his 200 m best to a striking 19.99 during the summer (and the IAAF approved his change-of-allegiance to the United States for international competition).
That means Benjamin didn't run against Qatar's Aberrahmane Samba, who had one of the best 400 m hurdles campaigns ever, running nine races, winning them all and all under 48 seconds. His epic 46.98 win in Paris in June became no. 2 ever and he will running at home – in Doha – at the World Championships. Either, or both, could set the new world standard.
●   Men's High Jump: Cuban Javier Sotomayor's mark of 2.45 m (8-0 1/2) has stood since 1993. But another Qatari, Mutaz Essa Barshim, stands no. 2 all-time at 2.43 m (7-11 1/2) from 2014 and has been flirting with record attempts ever since.
Barshim ended his 2018 season early after reaching 2.40 m (7-10 1/2) with an ankle injury, but is expected to recover and also has the World Championships at home. If he is healthy, he could very well be the second man to clear 8 feet.
●   Women's 800 m: South Africa's Caster Semenya has won everything there is to win in track & field, including two Olympic golds and three world championships. But what about a world record?
She has said she's not especially interested in records, but with the possible imposition of the IAAF's new rules on testosterone levels in women in 2019 – the Court of Arbitration for Sport will decide – this year might be her chance.
She has run 1:54.25 for 800 m, no. 4 ever, with the world mark at 1:53.28 by Czech Jarmila Kratochvilova in 1983. Could she do it? Will she try? Don't count her out.
Two other possibilities who have approached the world record in their events are Christian Taylor of the U.S. in the triple jump, and Russia's Mariya Lasitskene in the women's high jump. Taylor has reached 18.21 m (59-9) in 2015, compared to the world mark of 18.29 m (60-0 1/4) by Brit Jonathan Edwards in 1995, and Lasitskene has cleared 2.06 m (6-9) vs. Stefka Kostadinova (BUL), whose 2.09 m (6-10 1/4) record has been on the books since 1987.
4. Basketball: Will the U.S. continue its dominance at the World Cup?
The once-every-four-years FIBA men's World Championship – now called the World Cup – comes up again in 2019, with the United States the two-time defending champion from 2010 and 2014.
Once again, the U.S. will be the favorite, but the situation has changed. Duke's Mike Krzyzewski has retired as the head coach, and Gregg Popovich of the five-time NBA champion San Antonio Spurs will be the coach of the American squad.
The team is expected to be made up of NBA players, but who? Will having an NBA coach as the head of the program cause friction in the selection of certain players, for example, ex-Spurs star Kahwi Leonard of the Toronto Raptors?
Moreover, the rest of the world continues to catch up to the U.S. and in the single-game elimination portion of the tournament, anything can happen. Serbia was runner-up in 2014, Turkey won the silver in 2010, Greece beat the U.S. in the 2006 semifinal (when Spain won the title), and Spain and Serbia have been runner-ups in the Olympic tournaments in 2008-12-16.
The U.S. is the overwhelming favorite, but that doesn't mean that it will win.
3. Swimming: Is Katie Ledecky still untouchable?
The woman called the greatest distance swimmer in history may or may not be greatest at the end of 2019.
On paper, American superstar Katie Ledecky appears almost unbeatable. She is the reigning Olympic gold medalist in the 200 m, 400 m and 800 m Freestyles and the reigning World Champion in the 400 m, 800 m and 1,500 m Freestyles. She owns the world records in the 400 m, 800 m and 1,500 m Frees as well.
But she hasn't set new personal bests – some would be world records, of course – in any of her Freestyle events since 2016, excepting the now-Olympic 1,500 m, where she set a new world mark in 2018.
So at the 2019 World Championships coming up in China, she'll be favored once again … but she will have a shadow.
The shadow's name is Ariarne Titmus, a 18-year-old Australian originally from the state of Tasmania. At the 2018 Pan-Pacific Championships in Tokyo, Titmus posted the strongest challenge to Ledecky, now 21, in years, losing by 1.16 seconds in the 400 m Free and 7.94 seconds in the 800 m Free, both much closer than anyone has been in some time.
Ledecky knows she's coming, and she now has the difficult task of trying to achieve better sprint performance, as she was beaten at the 2017 Worlds in the 200 m, and to maintain (and improve) her distance performance, to keep Titmus at bay.
Ledecky could be passed, or she could be pushed to become an even greater swimmer in the year just before the 2020 Olympic Games in Tokyo, her true goal.
2. Football: U.S. women chase another World Cup
The American women's national soccer team has been the dominant force in world football since its inception as an international game with the 1991 World Championship, now known as the FIFA Women's World Cup.
The U.S. won two of the first three World Cups, in 1991 and 1999, then was frustrated with losses in 2003 (third), 2007 (third), and 2011 (second). The squad finally broke through in 2015 with a brilliant 5-2 win over Japan, powered by Carli Lloyd's hat trick in the final.
What about 2019? The U.S. is ranked no. 1 in the world and will be favored again, especially coming off of a sterling 2018 season in which it was 18-0-2. In fact, the American women are working on a 28-match unbeaten streak (25-0-3) in which they have outscored opponents by 93-17. They will open the 2019 World Cup in France against Thailand, on 11 June.
The team is loaded with talent, especially on the offensive end with strikers Alex Morgan, Megan Rapinoe, Mallory Pugh, Tobin Heath, Christen Press and attacking midfielders like Rose Lavelle and Julie Ertz. The defense is steady, led by Becky Sauerbrunn, Abby Dahlkemper, Kelly O'Hara and others.
But the U.S. did win six of its 18 games last year by one goal and had ties with France and Australia, the latter a team which gives the U.S. fits every time they play, and which was the last team to beat the Americans (in 2017).
Coach Jill Ellis has scheduled an arduous pre-World Cup schedule, starting on 10 January against the French in Le Havre, where the U.S. will play one of its World Cup games in June. And look for clues of what to expect against Australia in a high-altitude friendly in Commerce City, Colorado on 4 April.
This could be a showcase year for one of the finest women's teams in history, or a missed opportunity.
1. What will Sydney McLaughlin do?
The future is now. One of the great prodigies in track & field is now a professional and there are many observers who can't wait to see what Sydney McLaughlin can do once she is unleashed.
A star at Union Catholic High School in Scotch Plains, New Jersey, she made the U.S. Olympic team in the 400 m hurdles and got as far as the semis in Rio. She spent one year at Kentucky, winning the NCAA title and running a world-leading 52.75 to win the SEC Championships, moving her to no. 9 on the all-time list.
But she shut down her season after the NCAA Championships in June, having run 22.39 for 200 m, 50.07 for 400 m (no. 7 on the 2018 world list) and 52.75 in the hurdles. She turned professional, signed with New Balance and moved to Los Angeles to train with 2004 Olympic 100 m hurdles champ Joanna Hayes, who is also the coach of Rai Benjamin.
She also has one of the best Twitter handles in sport: @GoSydGo.
So what will she do? What are her goals? How will she adapt to her third different home in three years? Will she and Hayes get along? If she's running, don't walk away from the set or the screen.
There are two other compelling comeback stories to watch in 2018: South Africa's Olympic champ (and world-record holder) Wayde van Niekerk, returning from injuries, and American star Allyson Felix, returning – perhaps – to competition after maternity.
Sure, we'll have plenty of scandals to talk about, but these are five – actually a lot more than five – people we're going to watch for closely.
Rich Perelman
Editor