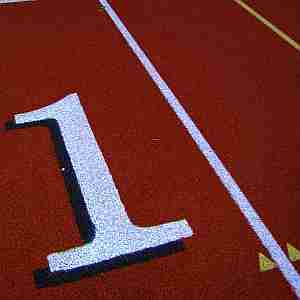 It's so easy to be against everything these days. And should something positive happen, it's usually discounted as unimportant, or those claiming responsibility grow longer arms to pat themselves – endlessly and loudly – on the back.
But it's worth taking notice of what has happened with the 2026 Olympic Winter Games bid from Italy, for the Milan-Cortina area. The bid committee released its bid document in full (see it here) after sending it to the International Olympic Committee last week, and if you read through the tiny type in its 127 pages, you find some stunning numbers in comparison with prior Winter Games.
● The proposed organizing committee budget is just 65% of that spent by PyeongChang in 2018
This was really remarkable and speaks to the key advantage of the Italian bid compared to what happened in Korea last year: existing venues.
The PyeongChang organizing committee trumpeted – with considerable backup from the IOC – that it had a balanced budget of about $2.40 billion to put on the 2018 Winter Games and Winter Paralympic Games.
In Milan-Cortina's proposal – true, only a bid budget and sure to be extensively revised should the Games go there – the proposal is to spend $1.55 billion U.S., or about 64.5% of what the Koreans actually spent (in 2018 dollars). That's not what you would expect.
● The cost of non-organizing committee construction is 3.8% – you read that right – of what was spent for PyeongChang
Further, the "non-OCOG Capital Investments" to be made – that is, venue construction or renovations done by the governmental or others – was also specified in detail. Some $100.2 million is targeted for government spending for venues, mostly to renovate the sliding track at Cortina and an ice rink, and another $95.5 million in housing for three villages; the total, with some other, minor spending, is $231.7 million (in 2018 dollars).
An existing, 7,000-seat arena is set to be renovated by private investors and a new 15,000-seat arena is to be built with private financing, and private funding is expected for the Milan-area Olympic Village, to be used for student housing after the Games. The combined cost of all three facilities is projected at $161.8 million.
That's $393.5 million in funding outside of the organizing committee. That's only 25.4% of the organizing committee's budget, the smallest amount since 2010 in Vancouver. At that Winter Games, the cost from all levels of governments was reported at C$363.8 million vs. the organizing committee budget of about C$1.9 billion (~19.1%).
True, it does not include governmental expenses for immigration control and security (or $62 million in government funding support for the Paralympics) but this is a complete turnaround from PyeongChang, where the governmental costs at all levels were reported at about $10.5 billion U.S. The projected Milan-Cortina costs, for which the government shares will come from the regional governments of Lombardy and Veneto and not the national Italian government, and the rest from long-term investors, is just 3.8% of that amount.
● The sponsorship marketing budget for Milan-Cortina is actually believable
One of the least reliable aspects of any bid budget is the forecast for sponsorship marketing revenues. This is always a worrisome bet on the state of the economy several years in the future.
The Milan-Cortina budget forecasts a total of $648.7 million U.S. from the IOC (TOP program: $175.4 million) and domestic sales by the organizing committee ($473.3 million).
Pie in the sky? Not when compared to the actual figures from the Torino organizing committee from the 2006 Winter Games, which realized a total of $617.1 million (in 2006 dollars) from its sponsorship marketing effort.
In fact, you can say that the Milan-Cortina figures are quite conservative when compared with what was actually achieved at an Italian-hosted Games 20 years prior.
The big difference in revenue between Torino and Milan-Cortina for the 2026 organizers will come from ticket sales. The 2006 Winter Games hosted 84 different events and that total climbed to 102 in PyeongChang and will continue to increase.
Where Torino sold 900,000 tickets and grossed $80 million, the ticket projections in the Milan-Cortina bid are for 2,926.108 tickets to be available, with 80% expected to be sold, yielding $265.8 million.
Now it must be underlined that the Milan-Cortina figures are from a bid book, and past bid books have set new highs for optimism … or just plain lying.
But given that its bid is based on using the plethora of existing sports facilities which host World Cup events annually, it's worth acknowledging that the bid process and some of the bid culture has changed.
That's to the credit of the Milan-Cortina team, and to the IOC, which has radically changed its bid requirements from the days when prospective organizers were handed hundreds of pages of requirements that included minimum seating capacities for every venue … specified by International Federations who were unconcerned by the cost, or whether that many tickets could actually be sold in any host city. For 2026, the Milan-Cortina bid has venues as small as 3,000 for some of the Freestyle Skiing events and 3,100 for Curling. But they feel they can sell that many.
It would be worthwhile to share what Stockholm-Are has planned regarding their budget concept, but their bid book has not been released. Really?
But for now, the IOC can go ahead and pat itself on the back; at least one bid for the 2026 Winter Games demonstrates a true change in approach from bids submitted just 10 years ago.
Rich Perelman
Editor