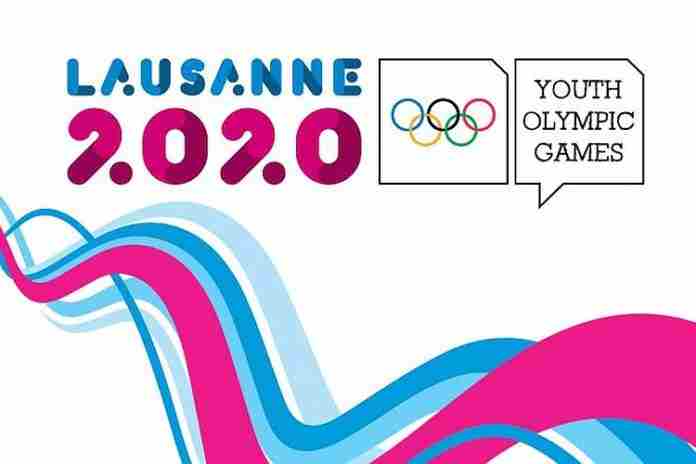 Now that the 2020 Winter Youth Olympic Games has concluded and the grandstands and signs are coming down, it's worth considering what was achieved at an event that really did not draw much international attention.
That's to be expected for a series of competitions for athletes from 15-18 years old, so if you missed it – and most people did – here's what happened:
● The III Winter Youth Olympic Games was held across eight venues, but primarily in and around Lausanne, Switzerland, the home of the International Olympic Committee, from 9-22 January. There was a symbolic tie with the last Olympic Games held in Switzerland – in 1948 – as the sliding and speed skating events were held in St. Moritz.
● According to the Lausanne 2020 organizers, some 1,872 athletes from 79 countries attended the Games (most ever), with 81 total events in 16 sports.
● Admission was free to all events, with 640,000 reported to attend "the event at and around the YOG," which would include about 200,000 at cultural and sports demonstration events. Of the total, about 80,000 (12.5%) were school children.
● The organizing committee kept to its announced budget of $40 million (U.S.) and was aided by 3.,800 volunteers.
● The events were televised on the Olympic Channel (more than 165 hours of coverage) and shown in 191 countries.
All of this is nice, but the key outcome was the impact of the event on the Swiss population. What would have been a very well-received bid for Sion for the 2026 Winter Games was withdrawn after losing in referendum in mid-2018.
As far as the International Olympic Committee was concerned, the local response to the Lausanne effort was sensational. In the end-of-Games news conference, IOC chief Thomas Bach was either giddy or relieved (or likely both) with the reception. Asked if he felt there was a change in attitude in at least the areas where the events were held, he was supremely positive:
"You can not only feel it, it has been addressed by many people I've been meeting in both in St. Moritz and here in Lausanne, in Valois, everywhere. There, I am of course happy to see this, because on the other hand, it is human.
"If you're undertaking such a wide range of reforms as we have been undertaking, people – in particular in Europe – they are very skeptical. They say, 'OK, maybe that's just another paper and let's see what happens.' And now, with Buenos Aires [2018 YOG] and with Lausanne, we could show the reality of these reforms and how these reforms are affecting the format of the Games, how they are promoting sustainability, inclusivity, how they are reducing costs … Then, people look at it now, obviously, with different eyes."
In summing up the IOC's view of the Games and the work of the organizing committee, he said "We are happy."
Bach and Lausanne 2020 President Virginie Faivre spoke at length about the human side of the Games and the personal encounters they had with many athletes and attendees. Said Faivre:
"Coming back from St. Moritz, I had people saying they were a little scared about the Games coming there, and they were positively surprised about how it went and how natural it was. They really enjoyed the speed skating on the lake and how it was simple, human-size, and so I think the Swiss population have enjoyed these Games."
The Youth Olympic Games, started by then-IOC President Jacques Rogge in 2010, has been seen mostly as a boondoggle, but has now been turned into a political marker as a pivot point for Bach's IOC to show that its new approach to staging the Games is working.
The outcome of the Sion referendum and those in other cities considering bidding for the 2024 Olympic and 2026 Winter Games were criticized by Bach as being solely about the costs. But there were costs for Lausanne, too. In an interview with CNN Money and in written reports, Lausanne 2020 chief executive Ian Logan noted that the $40 million budget was obtained (figures approximated from Swiss frances):
● $7 million (17.5%) from sponsors, in cash, goods and services;
● $6 million (15.0%) from the International Olympic Committee;
● $27 million (67.5%) from the City of Lausanne, Canton of Vaud and the Swiss government, plus the Swiss Olympic Committee.
Remember that admission was free to all events, and no broadcast rights were sold. Bach noted that the IOC itself spent a total of $29 million on the Games, which included underwriting the entire broadcast operation.
The operating budget did not include the $162 million (CHF 156 million) cost of the YOG Village, which was a student-housing project for the University of Lausanne, and the $236 million (CHF 227 million) for the new, 9,600-seat Vaudoise Arena built to house the Lausanne Hockey Club matches in the Swiss national league and part of a multi-facility Malley Sports Centre.
So there were costs, although both the student housing and arena are both part of long-term needs for the area, once again showcasing the IOC's desire to arrange its Games in line with the operating realities of its host cities. In this regard, its resume is growing (as is the crowing about it from Bach and others, but to make people believe it, one has to repeat it.)
So will Switzerland bid for the 2034 Winter Games?
At the IOC Session held just prior to the Winter Youth Olympic Games, the first report of the new Future Host Commission noted that Sapporo (JPN), Barcelona (ESP) and Salt Lake City from the U.S. had all discussed future Winter Games bids and Japan's bid is the obvious front-runner for 2030.
As far as the Swiss are concerned, it's not time to talk about a Winter Games bid yet. Logan told the Associated Press, "They say, 'This could be the way, if we do it like this.' They all see it's nice, it's friendly.
"First, you should motivate the region so that they see the impact for them — engaging people, having fun — and not talking about money first."
And as for the Swiss Olympic Association, their focus is now on the Winter World University Games, to be held in January 2021 in Lucerne. A statement noted that "It will be only after analysing those two events closely that we will cautiously start looking into an eventual new bid."
That's typically Swiss, but credit Bach and the IOC for making a huge effort to ensure that its "home Games" went well and that Lausanne 2020 will be added to its rising totem pole marking the impact of Olympic Agenda 2020.
Rich Perelman
Editor
You can receive our exclusive TSX Report by e-mail by clicking here. You can also refer a friend by clicking here.