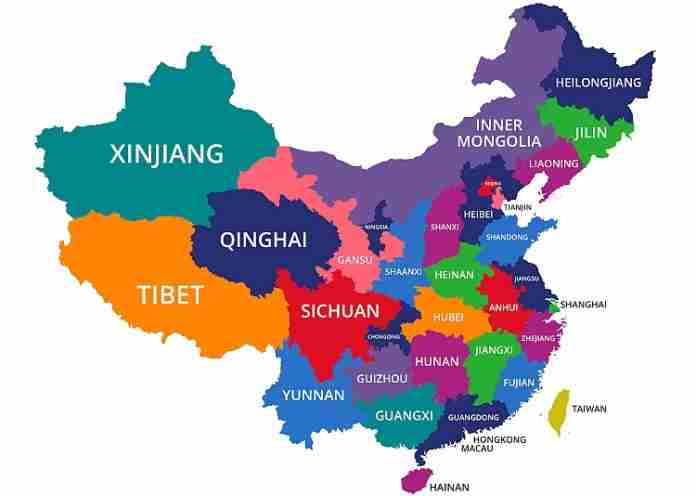 The spread of the coronavirus (Covid-19) around the world is wreaking havoc with sporting events all over the globe and is threatening the Games of the XXXII Olympiad in Tokyo this summer.
International Olympic Committee chief Thomas Bach (GER) posted an open letter on Friday (6th) on the IOC's Athlete365 site, noting in part:
"As a result of the many consultations we had and are having with the World Health Organization (WHO), with the Tokyo 2020 Organising Committee, with the Tokyo Metropolitan government, the Japanese government and many authorities around the world, in particular the Chinese, I can assure you that the IOC is fully committed to successful Olympic Games Tokyo 2020, starting 24 July. These regular consultations are continuing so that we can address any new developments."
But while the clock is ticking toward Tokyo – the Olympic Village will open on 14 July – there is already significant action concerning the forthcoming Olympic Winter Games in China in 2022. Consider:
● Who knows what will happen with Covid-19? The epidemic started in China, in and around the Wuhan area in the centrally-located province of Hubei. The city of Beijing is 655 miles (1,054 km) to the northeast, part of the Heibei province, so a fair distance away, a little less than from Los Angeles to Salt Lake City (688 miles).
You can follow the spread of the Covid-19 situation on this dashboard provided by the Johns Hopkins Center for Systems Science and Engineering. Hubei remains the center of impact, with 45,235 recoveries and 2,986 deaths out of the 80,699 cases reported in China.
● Once the Tokyo situation is concluded – in whichever way it works out – we'll be in late August 2020. From that point, it's just more than 17 months prior to the Opening Ceremony on 4 February 2022 … and that means a decision will be right in the lap of the IOC almost immediately after the Tokyo Games end.
It will be impossible to guess what the situation will be as we go through 2020, so there will no talk of postponement. But if the 2022 Winter Games were to be threatened by a late-2020 outbreak in Heibei province, or in neighboring Tianjin province, the IOC realistically would have perhaps five months to decide what to do.
It will take a decision made not less than a full year before the Games in order to allow another city to get ready, re-arrange contractual details and hastily organize the event. In the one instance where a Winter Games was re-located, Innsbruck (AUT) was selected in 1973 to host the 1976 Games, after Denver, Colorado withdrew as the elected host.
● The drumbeat against China as an inappropriate host of the 2022 Winter Games, in view of its human-rights record, has begun.
Back in December, U.S. Senators Rick Scott (R-Florida) and Josh Hawley (R-Missouri) sent a letter to NBCUniversal, including "We urge NBC to stand with us and request that the IOC re-bid the 2022 Olympics or refuse to air the 2022 games." That went nowhere, of course, but last Wednesday, Scott and Sen. Ed Markey (D-Massachusetts) "introduced a bipartisan resolution calling on the International Olympic Committee (IOC) to move the 2022 Winter Olympics out of China and rebid it to a country unless Beijing addresses its violation of human rights. This resolution was also sponsored by Senators Jim Inhofe, Dick Durbin, Martha McSally, Doug Jones, Marco Rubio, Tom Cotton, Todd Young, Marsha Blackburn and Mike Braun."
Said Scott, "Communist China should not be allowed to host the 2022 Olympic Games while simultaneously running concentration camps, violating human rights and oppressing the people of Hong Kong. The Olympic Games are an incredible opportunity to allow the world's best athletes to represent their countries and unite our nations, and should not be hosted by one of the world's worst human rights abusers."
● This view isn't only coming from the U.S.
German investigative journalist Hajo Seppalt, who broke the Russian doping scandal wide open in 2014 and recently led the ARD documentary team which accused the International Weightlifting Federation of corruption, tweeted on 3 March (in English via Google Translate):
"In this country, Thomas Bach leaves Olympus in 2022. Play games. Analogy to 2008. No public word of protest. Always revealing how the IOC is silent about dictators and autocrats. // Chinese journalist: reported from Wuhan – and disappeared"
and
"Foreign Journalists are under pressure in China. Question: What does IOC say about this, the 2022 Olympics. To host the Winter Games in Beijing? Forecast: Bach will not say a word about this publicly. For this we can prepare ourselves for hand-shake photos by Bach + Xi Jinping."
This is only the beginning and will intensify after the Tokyo Games (however held) end in August. Bach will remind the inquisitors that only Beijing and Almaty (KAZ) wanted the Games, after withdrawals from Oslo (NOR), Stockholm (SWE), Krakow (POL) and Lviv (UKR) and discussions with many other cities; referendums killed potential bids from Munich (GER) and St. Moritz and Davos in Switzerland. The vote for Beijing was hardly a landslide, with a final tally of 44 votes against 40 for Almaty.
Moreover, any ideas about changing Beijing as a host for 2022 will require an alternative and there is only one real option: Salt Lake City. The host of the successful 2002 Winter Games has the venues available to organize on short notice and with a year to prepare, would have time for an agreement with the University of Utah to arrange a break in classes to allow use of its student housing for the main Olympic Village.
Salt Lake City is already the U.S. Olympic & Paralympic Committee's choice to be its next Winter Games candidate and a bid has strong political backing in the state. It's worth remembering that the 2002 Games ran an actual surplus, including paying the State of Utah back for the cost of a voter-approved measure to build the jumping and sliding venues in Park City (!).
Further, the Salt Lake City bid committee has experienced leadership with deep understanding of how to make this event work, notably including Fraser Bullock – the chief operating officer of 2002 organizing committee – and Colin Hilton, a venue director in 2002 who has served as the chief of the Olympic legacy foundation since the end of the Games.
How all of this might work with the USOPC, NBC and especially the Los Angeles 2028 organizers, is open to speculation, but could likely be worked out.
And, interestingly, if the Chinese are actually as serious as they say they are about using the 2022 Winter Games to introduce winter sports to more of its population, they might welcome a postponement of this hosting responsibility to 2030, after the Milan-Cortina Winter Games in 2026. That would be a lot better than insisting on hosting an event of this scale if the spread of the virus in late 2020 continues apace.
There was a lot of pushback against Beijing's hosting of the 2008 Olympic Games because of its human-rights record, and there were issues with things as simple as Internet access for news media during the Games. Depending on what happens with the status of Covid-19 later this year, the Chinese might welcome an option to go long with its Winter Games plans.
Bach might not mind, either. But, Tokyo comes first.
Rich Perelman
Editor
You can receive our exclusive TSX Report by e-mail by clicking here. You can also refer a friend by clicking here.