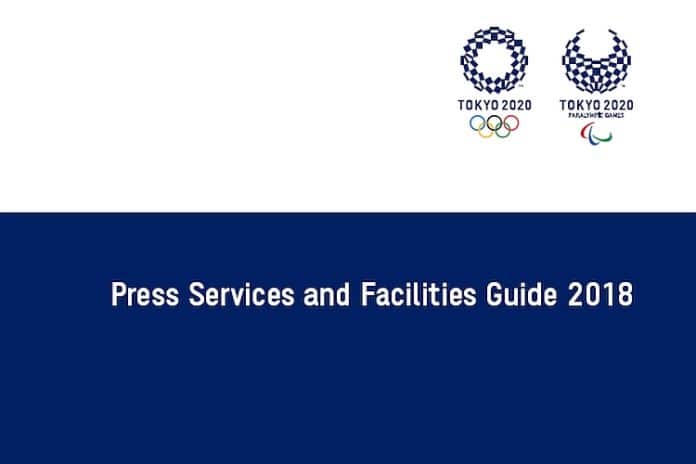 No one knows when the coronavirus pandemic will end, but everyone is sure that it will have brought changes to the way we live and work.
That includes the Olympic Games and all of the other large-scale international sports events that now take place, drawing thousands – even tens of thousands – of media of all kinds to cover them.
But even before the pandemic, the situation was changing, and the pandemic is accelerating it.
Let's start with the recent media attendance at London 2012 and Rio 2016. Both met the "25,000 media attend the Games" threshold, but a look inside the numbers gives the real picture:
In London 2012:
● 15.8% writing press (3,965)
● 6.1% photographers (1,528)
● 1.5% support staff (390)
● 1.7% non-rights-holding broadcasters (429)
● 27.3% Host Broadcaster staff (6,876)
● 47.6% Rights-holding broadcast staff (11,974)
● 25,162 total media accreditations
In Rio 2016:
● 14.2% writing press (3,651)
● 5.7% photographers (1,472)
● 1.3% support staff (331)
● 1.7% non-rights-holding broadcasters (443)
● 26.8% Host Broadcaster staff (6,887)
● 50.3% Rights-holding broadcast staff (12,912)
● 25,696 total media accreditations
So the actual number of reporters and photographers made up only 21.9% of all media in 2012 and 19.9% in Rio in 2016. It's becoming more and more a television Games, with 74.9% of all media credentials in London and 77.1% in 2016.
But perhaps the greatest changes are coming to the television and video side of the Games and this will impact the head count significantly.
Up until now, broadcasters had to set up enormous operations inside an International Broadcast Center ("IBC") at each Games, in order to receive the master signal from all of the venues being produced by the Host Broadcaster. They then added their own commentary – whether from venue commentary positions or their IBC studios – and some extra video (usually interviews) and then sent the combined, finished product by satellite to their home markets for broadcast.
But a major breakthrough for broadcasters is being showcased in Tokyo for 2021, as part of a TOP sponsorship with China's Alibaba Group, in which the signals previously only available in the IBC will be available via "cloud" service in any broadcaster's headquarters studios via 13 Olympic Broadcast Services cloud data centers.
According to Joey Tan, Alibaba's head of global strategic services:
"The budget implications alone are huge. Broadcast technology leaders know they are no longer immune from the 'get more done with less' pressures that have pushed cloud efficiencies into other B2B and B2B2C services. Using OBS Cloud radically changes the need for location-based infrastructure and physical presence for remote broadcasting through the availability of cloud infrastructure. … [T]he cost implications of scaling back feet on the ground and physical asset deployments are clear."
The pandemic has only exacerbated the needs of broadcasters to save money. In July, Austrian national broadcaster ORF announced significant cuts in its Olympic staffing plan for Tokyo due to budget pressures … and the availability of the OBS Cloud service. Hans Peter Trost, ORF's head of sport, told reporters:
"Digitalisation makes it possible to a large extent to use remote production for the Summer Olympics in Tokyo. This means that there is a substantially smaller number of employees on site, the director is mostly in Vienna and the camera images will be edited in real time here in Vienna. This saves a lot of money, for example in travel expenses."
The same discussions have been underway for months at NBCUniversal, in advance of the Tokyo Games. For Rio, the network had 2,000 people (!) working in Rio de Janeiro, with travel alone costing more than $10 million, with another 1,200 working at its production hub in Stamford, Connecticut and elsewhere in the U.S.
The savings will be enormous if NBC can move several hundred people home; the reality is that a studio in New York, Los Angeles or Orlando, Florida – home of The Golf Channel – can look just the same as if it were in Tokyo.
The pandemic has already shown the way forward. The production of the 2020 Tour de France was radically different from prior years; instead of covering from portable trailers that moved from stage to stage, most of the race commentators were in studios in their home countries (or sometimes just working from home). NBC ran its coverage from Stamford and its on-site team was reduced from 65 to 10.
Predicted veteran European commentator Rob Hatch (GBR), "I think fewer people will go to the races in the future when the paymasters realize they can save money by not sending them." Especially when the on-screen product was almost indistinguishable from what viewers have been used to.
On the press-and-photo side, there is considerable concern about future coverage of the Games as print media of all kinds are in a financial – and therefore, staffing – free fall in many countries (not just the U.S.!).
This is a concern for the International Olympic Committee, which desires the widest-possible distribution of publicity for the Games. Television is one thing, but the place of the writing press – online or in print – as the instant historians of the Games is far from being replaced by television. But if writers and photographers cannot get to the Games, then what?
There's no way to help photographers if they can't be on site, and the biggest increases in accreditation for the Games over the last 30 years have been in the photo area. But there is a lot that can be done to help writers.
Some of that has already been undertaken on the results and scoring side by the IOC's technology partner Atos, whose Games Web sites have made an enormous amount of information available fairly easily.
But there has been no way to obtain interviews with athletes at the venues. That is changing.
At the USA Wrestling National Championships on 10-11 October in Coralville, Iowa, a continuous series of athlete interviews was made available to accredited media on Zoom. Athlete after athlete was brought in front of the camera and media had an opportunity to signal their interest in asking questions, essentially creating an online mixed zone. This is the future.
The IOC's media operations chief, Lucia Montanarella (ITA), told an AIPS online audience in April that the plan for Tokyo is to provide remote viewing of the medal-winner news conferences from most, if not all of the events. This is a new level of service for press who cannot attend the Games and allows "local" coverage for at least the medal winners.
That's a small portion of the athletes who participate; some National Olympic Committee communications teams are working on trying similar set-ups to accommodate their media who cannot attend. Future venue managers and media operations teams will find the need to expand the mixed zone areas to allow for individual NOCs to set up their own cameras (and high-speed links) for USA Wrestling-style remote "mixed zones" for their media at home.
Even the glamour and excitement of the Olympic Games will not change the reality of tighter budgets in news media around the world. Technology will help to reduce the costs for broadcasters, but the future of the writing media at the Games may well depend on how they can report on events with many fewer being present.
(Let's not forget that this situation will impact media attendance at regional Games such as the African Games, Asian Games, Commonwealth Games, Pan American Games and so on even more deeply than the Olympic Games. These events will need such alternative-coverage solutions even more.)
The coronavirus pandemic has shown that remote coverage is possible, although not preferable. But as the economic performance of online and print media continues to contract, maintaining – and expanding – the deep, worldwide reach of the Olympic Games may depend on it.
Rich Perelman
Editor
You can receive our exclusive TSX Report by e-mail by clicking here. You can also refer a friend by clicking here, and can donate here to keep this site going.
For our 526-event International Sports Calendar from October 2020 to June 2021, by date and by sport, click here!