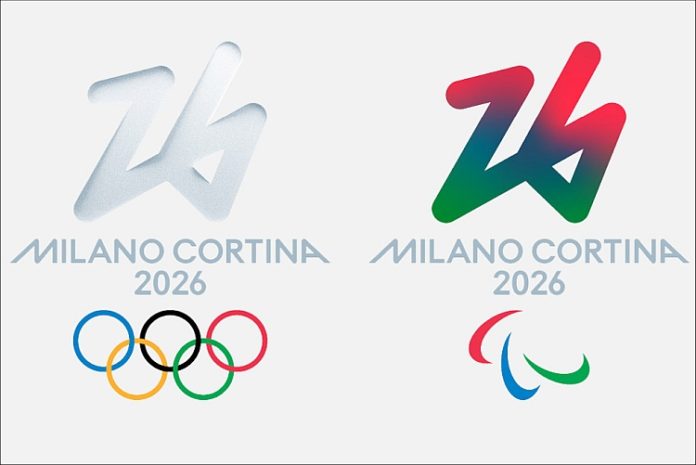 (★ Friends: Your support makes this site possible.
Please donate here if you would like to assist; thank you. ★)
"There is no money for the Olympics. Dear Prime Minister, there are four years left and we are worried."
The headlines come from a letter sent to Italian Prime Minister Mario Draghi and published by the Rome newspaper Il Fatto Quotidiano this week.
In it, representatives of the governments of Lombardy and Veneto regions, the cities of Milan and Cortina and of the provinces of Trento and Bolzano complain of the lack of progress in the organization of the Games, especially in the sponsorship sales area.
The Milan Cortina 2026 Foundation – the organizing committee – is headed by former telecommunications executive Vincenzo Novari, and recently reported a loss for the second consecutive year, this time of of €21 million (~$22.2 million U.S.: €1 = $1.06 U.S.). Even more concerning, the letter notes, is that little has been done.
A total of €550 million in domestic sponsorship sales has been forecast, against the total budget of €1.58 billion, or about 35% of the total. But the reporting in Italy is that no sponsorship agreements have been signed, and that Novari mentioned in a recent interview that discussions are ongoing for sponsorships that would total about €280 million.
The International Olympic Committee is contributing $652 million in cash to the organization of the Games (about 39%) and there will be significant ticket revenues. But the domestic sponsorship piece is crucial to the financial health of the Milan Cortina project.
Earlier this month, Tony Estanguet (FRA), the head of the Paris 2024 organizing committee, told the Association of Summer Olympic International Federations:
"Without going into too many details, the Covid crisis and the terrible conflict in Ukraine have caused major breakdowns in production, and supply chains. They have also generated an inflationary environment that was impossible to anticipate a few months ago.
"As a result, even though we have already secured most of our revenues, this challenging context puts the Paris 2024 overall budget at risk, since most of our expenses have not been incurred yet. This is why we have two main objectives for the months to come. The first one is to continue – thanks to your support – to push optimization and savings even further, behind the scenes, avoiding any risk for the Games delivery.
"And the second objective is to maintain the level of ambition, to best showcase your sport's athlete performance and send to the world the best possible image of the Olympic Movement."
The Paris 2024 budget is currently set at €3.98 billion (~$4.28 billion U.S.), with a sponsorship target of €1.1 billion, which is on track to be met. The French supermarket giant CarreFour was announced as a new, top-tier sponsor of Paris 2024 this week.
Nothing is easy. In the Milan Cortina situation, the management of the organizing committee is now a central focus and Novari had been rumored to be excused in May, but that did not happen. But the regional governments which came together to win the Winter Games do not want to make a request for public funds for the 2026 effort, and certainly do not want to fund the Games themselves any further.
Covid. Ukraine. Perhaps a global recession? Even after the ordeals of Tokyo and Beijing, still no time to relax for the International Olympic Committee and its organizing committees.
Rich Perelman
Editor
≡ THE 5-RING CIRCUS ≡
● Athletics ● One of the cruelest reasons to miss a chance for a world championship is getting injured while beating up on a thief trying to break into your car.
That's what happened to Poland's three-time Olympic hammer gold medalist Anita Wlodarczyk, who stopped the attacker, but severed a left thigh muscle and had to have surgery last week (13th). CBS reported:
"The 36-year-old Olympian said she was able to take care of the thief all by herself and then handed them over to the police when the arrived on the scene."
While her season is over – she stands no. 2 on the world list at 78.06 m (256-1) – she posted on Instagram that she had knee surgery ahead of the Tokyo Games and recovered to win, and expects to do so again.
¶
The USATF national championships are on this weekend at Hayward Field in Eugene, Oregon, with the meet to select most of the team for the 2022 Worlds to be held in Eugene in July. It should be great: the U.S. currently has 11 world-leaders – four men and seven women – in the events to be contested this week.
In addition, the U.S. has 14 athletes with a direct-entry into the World Championships based on their performances at the prior Worlds in Qatar in 2019 (if you can remember back that far!).
The meet will be broadcast:
● 24 June: 10 p.m.-12 a.m. Eastern on CNBC
● 25 June: 4 p.m.-6 p.m. Eastern on NBC
● 26 June: 4 p.m.-5 p.m. Eastern on NBC; 5 p.m.-6 p.m. Eastern on USA
The U.S. national junior championships will also be going on concurrently.
● Beach Volleyball ● Great excitement from Volleyball World, the global promotional partnership of the International Volleyball Federation (FIVB) and CVC Capital Partners, announcing that the just-concluded 2022 World Beach Volleyball Championships in Rome (ITA) had drawn 16 million fans to the event's digital platforms.
There were 17 rights-holding broadcasters televising the event, including ESPN, who saw Norway's Olympic champs Anders Mol and Christian Sorum win their first men's title by 21-15, 21-16 over Renato Calvalho and Vitor Felipe (BRA), with Brazil's Andre Stein and George Wanderley taking the bronze over Chaim Schalk and Ted Brunner of the U.S. (15-21, 21-17, 15-11).
Brazil's Duda Lisboa and Ana Patricia won their first women's title, defeating Sophie Bukovec and Brandie Wilkerson (CAN), 21-17, 21-19. Germany's Svenja Muller and Cinja Tillmann won the bronze.
The tournament was held from 10-19 June at the Foro Italico in Rome, and the tournament-long audiences were described as record-breaking. For comparison, a check of the U.S. television ratings from last week showed that the individual NBA Finals games nos. five and six between Golden State and Boston drew 13.0 and 14.0 million viewers, respectively. On Sunday (19th), the top-rated show was the final day of the U.S. Open golf tournament, at 5.3 million viewers on TV alone.
Mexico was announced as host of the 2023 Beach Volleyball World Championships, to be held sometime in the second half of the year, with the site(s) to be announced later.
● Cycling ● The Union Cycliste Internationale announced a significant change in its transgender eligibility rules, stiffening the rules from its March 2020 standards:
"The latest scientific publications clearly demonstrate that the return of markers of endurance capacity to [the normal] 'female level' occurs within six to eight months under low blood testosterone, while the awaited adaptations in muscle mass and muscle strength/power take much longer (two years minimum according to a recent study).
"Given the important role played by muscle strength and power in cycling performance, the UCI has decided to increase the transition period on low testosterone [for gender change to women] from 12 to 24 months. In addition, the UCI has decided to lower the maximum permitted plasma testosterone level (currently 5 nmol/L) to 2.5 nmol/L. This value corresponds to the maximum testosterone level found in 99.99% of the female population."
This puts the UCI in line with the 2.5 nmol/L level endorsed by the International Aquatics Federation (FINA). Look for more announcements of this level of testosterone by other federations that could include World Athletics, the International Tennis Association and World Rowing.
● Football ● The U.S. Men's National Team has arranged for its final two FIFA World Cup warm-up matches in September, both to be held in Europe and both against other World Cup teams.
The first match will be against Japan on 23 September, at a location still to be announced. The second will be in Murcia (ESP) against Saudi Arabia on 27 September. The U.S. met Japan as recently as 2006 and Saudi Arabia way back in 1999.
The U.S. will open World Cup play vs. Wales on 21 November in Qatar, in Group B.
In its warm-up matches so far, the U.S. defeated Morocco, 3-0, on 1 June and played Uruguay to a 0-0 draw on 5 June. In the CONCACAF Nations Cup, the American men stomped Grenada, 5-0, in Kansas City on 10 June and then played to a 1-1 draw at El Salvador on 14 June. Alexander Larin scored for the home team in the 35th minute, and then both teams suffered red cards in the 70th and 79th minutes. Jordan Morris got the equalizer for the U.S. on a header at 90+1 of stoppage time on a night where the Americans had 64% of the possession and a 10-5 edge on shots.
● Skating ● If you're interested in skating, watch for new action from a federation on the cusp of possibly serious change.
Korean Jae Youl Kim, 53, was elected as the 12th President of the International Skating Union on 10 June, promising in his 26-page election brochure his focus on expand skating popularity, revenues and growth. The President of the Samsung Global Strategy Group, he served as the Executive Vice President of the PyeongChang 2018 Winter Games organizing committee.
He won on the first ballot, with 77 votes, to 24 for American Patricia St. Peter, 13 for Susanna Rahkamo (FIN) and five for Serbian Slobodan Delic. Kim is the first ISU President from outside Europe and the fourth straight to come from the speed skating side of the federation.
Kim's concept is clear: "My vision for the ISU is centered on what I call the 'ISU Cycle of Growth.' Revitalizing skating's popularity drives revenue opportunity, which enables development investment, which increases the quality of skating worldwide, and eventually produces more revenue and opportunity for the members of the ISU."
Look for a renewed emphasis on marketing. The ISU Council approved new regulations which expand the number of advertising "markings" on the uniforms of both figure skaters and speed skaters (including helmets) for the future; this could create a much different look in competitions.
And while the ISU is a financially-well-off federation – with reserves of CHF 275.1 million – its new budget plan for 2022-24 needs help. The annual revenue from television rights sales to ISU events was CHF 15.1 million in 2021 and is expected to grow only modestly to CHF 17.6-19.4-18.2 million for 2022-24.
In addition, the share of IOC television rights from the Beijing 2022 Games is expected to be less than for PyeongChang in 2018 and more on the order of Sochi 2014 – about CHF 36 million in total – vs. CHF 44.2 million for 2018.
Expenses for championship events and prize money are scheduled to increase and the budget projects losses for each year from 2022-24 of CHF 4.95-1.90-3.78 million or a three-year total of CHF 10.6 million.
¶
Two-time U.S. Pairs champions Ashley Cain-Gribble (26) and Timothy LeDuc (32) confirmed in a video last week that "For now, we're saying goodbye to the competitive side of skating."
They won national titles in 2019 and 2022, finished eighth at the 2022 Beijing Winter Games and competed in three World Championships, finishing ninth in 2019 and 2021. They were standing second at the 2022 Worlds after the Short Program, but Cain-Gribble fell three times during the Free Skate and had to stop and withdraw from their program.
≡ SCOREBOARD ≡
● Swimming ● The 2022 World Aquatics Championships are sailing on in Budapest, with five finals on Wednesday and Canada the big winner.
Summer McIntosh, 15, won her first world title with a stirring back-half performance in the women's 200 m Butterfly, taking the lead on the third lap and finishing in a World Junior Record of 2:05.20. That was enough to hold off a charging Hali Flickinger of the U.S. (2:06.08) and China's Olympic champ, Yufei Zhang (2:06.32). American Regan Smith was fourth (2:06.79).
Fellow Canadian Kylie Masse, the 100-200 m Back silver medalist from Tokyo, got a gold in the women's 50 m Back, out-touching five others within 0.16! Masse's 27.31 was just ahead of American Katharine Berkoff (27.39), with Smith finishing in a tie for fifth (27.47), just 27 minutes after her 200 Fly swim.
The men's 100 m Free was a triumph for Romanian teen David Popovici, who won in 47.58, ahead of Maxime Grousset (FRA: 47.64) and Canada's Joshua Liendo (47.71). American Brooks Curry was fifth (48.00).
American superstar Caeleb Dressel, who had earlier won the 50 m Fly and had swum the second-fastest 100 Free prelim time (47.95), withdrew from the meet on Wednesday in view of an undisclosed medical situation.
France's Leon Marchand continued his sensational season with a 1:55.22 win in the 200 m Medley, taking control on the third leg and then racing home ahead of American Carson Foster (1:55.71; his second medley silver) and 2019 world champ Daiya Seto (JPN: 1:56.22). Chase Kalisz of the U.S., the 2017 World Champion, ended up fourth (1:56.43).
The U.S. had no trouble romping to a gold-medal win in the women's 4×200 m Freestyle relay in 7:41.45 to 7:43.86 for Australia and 7:44.76 for Canada. Katie Ledecky blew the race apart with the fastest split of the day at 1:53.67 on the third leg and Bella Sims followed at 1:54.60 on anchor.
With three days to go, the U.S. now leads the swimming field with 26 medals (11-6-9) to eight for Australia (2-5-1).
You can receive our exclusive TSX Report by e-mail by clicking here. You can also refer a friend by clicking here, and can donate here to keep this site going.
For our updated, 620-event International Sports Calendar for 2022 and beyond, by date and by sport, click here!