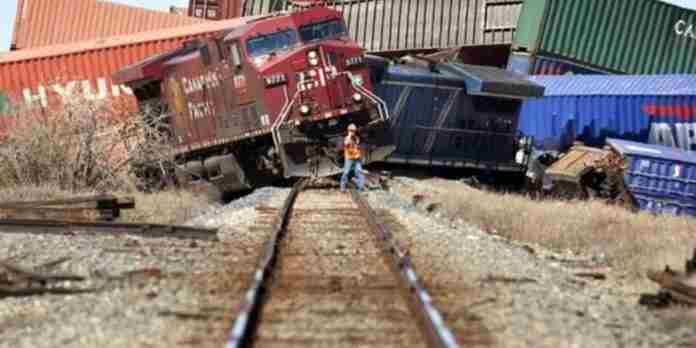 Tennis superstar Naomi Osaka of Japan withdrew from the French Open tennis tournament on Monday, declaring on Twitter, in part:
"The truth is that I have suffered long bouts of depression since [winning] the US Open in 2018 and I have had a really hard time coping with that. … Though the tennis press has always been kind to me (and I wanna apologize to all the cool journalists who I may have hurt), I am not a natural public speaker and get huge waves of anxiety before I speak to the world's media. …
"I'm going to take some time away from the court now, but when the time is right I really want to work with the Tour to discuss ways we can make things better for the players, press and fans."
Osaka, 23, announced last Wednesday (26th) that she would not be taking part in any press conferences during the French Open, including:
"I've often felt that people have no regard for athletes mental health and this very true whenever I see a press conference or partake in one. We're [sic] often sat there and asked questions that we've been asked multiple times before or asked questions that bring doubt into our minds and I'm just not going to subject myself to people that doubt me."
After a first-round, straight-set win on Sunday over Romanian Patricia Tig, she skipped the post-match news conference and was immediately reprimanded with a $15,000 fine and a warning from the organizers of the four Grand Slam tournaments – the Australian Open, French Open, Wimbledon and U.S. Open – that included:
"Following the lack of engagement by Naomi Osaka, the Australian Open, Roland-Garros, Wimbledon and the US Open jointly wrote to her to check on her well-being and offer support, underline their commitment to all athletes' well-being and suggest dialog on the issues. She was also reminded of her obligations, the consequences of not meeting them and that rules should equally apply to all players. …
"A core element of the Grand Slam regulations is the responsibility of the players to engage with the media, whatever the result of their match, a responsibility which players take for the benefit of the sport, the fans and for themselves. These interactions allow both the players and the media to share their perspective and for the players to tell their story. The facilitation of media to a broad array of channels, both traditional and digital, is a major contributor to the development and growth of our sport and the fan base of individual players. …
"We want to underline that rules are in place to ensure all players are treated exactly the same, no matter their stature, beliefs or achievement. As a sport there is nothing more important than ensuring no player has an unfair advantage over another, which unfortunately is the case in this situation if one player refuses to dedicate time to participate in media commitments while the others all honour their commitments."
The 2021 Official Grand Slam Rulebook contains a specific section on media obligations:
"Unless injured and physically unable to appear, a player or team must attend the post-match media conference(s) organised immediately or within thirty (30) minutes after the conclusion of each match, including walkovers, whether the player or team was the winner or loser, unless such time is extended or otherwise modified by the Referee for good cause. In addition, all Main Draw players must participate, if requested, in a pre-event press conference to be arranged during the two days before the start of the Main Draw. All media obligations include, but are not limited to, interviews with the host and player's national broadcaster.
"Violation of this Section shall subject a player to a fine up to $20,000."
So the responsibilities are clear and Osaka decided to walk away. She is not the first to do so and won't be the last, but her situation is increasingly uncommon:
● Michael Phelps, whose 28 Olympic medals (23-3-2) are the most in history, made headlines with his comments on depression. In a 2020 story posted on ESPN.com, Phelps told Wayne Drehs:
"Before the 2016 Rio de Janeiro Olympics, I shared my mental health issues publicly for the first time. It wasn't easy to admit I wasn't perfect. But opening up took a huge weight off my back. It made life easier. Now I'm opening up again. I want people to know they're not alone. So many of us are fighting our mental health demons now more than ever. …
"I've done so many interviews after Rio where the story was the same: Michael Phelps opened up about depression, went into a treatment program, won gold in his last Olympics and now is all better. I wish that were the truth. I wish it were that easy. But honestly – and I mean this in the nicest way possible — that's just ignorant. Somebody who doesn't understand what people with anxiety or depression or post-traumatic stress disorder deal with has no idea.
"And really, to be blunt, the media is part of that. They dragged me through the dirt for everything I did wrong over the years – and trust me, I know there was plenty. I'm responsible for every mistake I've ever made. Nobody else. I've gotten help and I ended my career on a high note, so the nice neat story is to put me back on a pedestal. But here's the reality: I won't ever be 'cured.' This will never go away. It's something where I've had to accept it, learn to deal with it and make it a priority in my life. And yes, that's a hell of a lot easier said than done." (Emphasis added)
● The latest cry for help from the U.S. Olympic & Paralympic Committee's "Team USA Council on Racial and Social Justice" is its Recommendations for Athlete Expression and Advocacy, released on 19 May.
Eight pages of recommendations exhort the USOPC to provide athletes with "the power to make meaningful change," especially for "those from historically underrepresented, marginalized, or minoritized populations" and that the USOPC must make "continuous and systematic efforts."
The core of the recommendations is this: if you are an athlete competing under the USOPC's jurisdiction – that's 50 national governing bodies covering Olympic and Paralympic summer sports and 11 more in winter sports – you are entitled to lifetime support:
"Athletes within the Olympic and Paralympic structure have articulated that they feel unprepared for their life after sports, ultimately continuing a strictly transactional relationship between members and the USOPC. Providing resources to athletes for their journey after sports turns a transactional relationship into a transformational one, thus increasing the success of Team USA athletes upon retiring from competition."
This includes, according to Recommendation 1, "legal support for athletes facing discrimination and/or harassment in and beyond their athletic career" and "career training, professional development, and/or mental health services as needed (this list is not exhaustive)." Plus financial literacy, more contacts for jobs and – interestingly – media training, use of the USOPC's platforms for athlete campaigns and – contra to Osaka – "more visibility" for the "athlete brand."
According to the document, 58% of "Team USA respondents" to a survey – of which no details were disclosed – felt "unsupported, unprotected or devalued" after reporting an incident. So the recommendations state that the U.S. Center for SafeSport, founded by Federal statute in 2017 and funded by $20 million annually from the USOPC, is already insufficient:
"Some athletes do not feel sufficiently heard or protected by the current mechanism for reporting racial and sexual abuse, homophobic and ableist microaggressions. Thus, the USOPC should establish a parallel mechanism outside of SafeSport to which reports can be made and sanctions can be issued (or, if not possible, expand the current ethics and enforcement procedures/practices to include independent individuals/entities). This mechanism would create greater protections for athletes, improve transparency and tracking of reports, and give athletes an additional option for resolution." (Emphasis added)
But nowhere in anything stated by Osaka, Phelps or the USOPC Racial and Social Justice Council is the core need for sports to grow their audiences, and by doing so, expand the money and exposure available to players. In the middle of the note to Osaka from the Grand Slam tournament organizers was this:
"The facilitation of media to a broad array of channels, both traditional and digital, is a major contributor to the development and growth of our sport and the fan base of individual players."
Today's millionaire players got that way because of fans. Period. End of story.
Fans buy tickets to matches, watch them on television and other devices, and in the U.S., create opportunities for online, radio and television advertisers to reach that fan base as well as enlist players in many sports to attract interest to their products and services. That's sports economics in a nutshell.
No fans, no money. And it is because there are few, to very few, fans outside of the two weeks of the Olympic Games – winter and summer – for 90% of the sports on the Olympic program, that so many Olympic athletes find they are little known and little cared about after their careers end, even with a closet full of medals.
Osaka is at the other end of the scale, immensely rich and appreciated, but depressed about all the eyes on her after a match.
At the Olympic Games, a mixed zone concept that allowed athletes and media to meet informally after athletes exit the field of play came from track & field meets in the 1970s and was implemented in all sports at Los Angeles in 1984. No athlete had to talk; they could just breeze through the mixed zone on their way back to the post-event area. Those who wanted to talk could so, and most did, since they were usually ignored the rest of the time.
It was the stars who wanted to escape.
Osaka and Phelps worry about their personal, mental health. But what is their responsibility to their fellow athletes, who need their presence to draw new fans to the sport and keep it healthy, today and in the future?
From the media perspective, more athletes like Osaka will drive disinterest in their sports. Outside of an Olympic-related event such as the Olympic Trials, once-popular track & field receives barely any mention in U.S. news media. Swimming gets less and let's not even talk about cycling, volleyball or wrestling. It is not hard to see tennis reporting reduced to their level in the future, with interest limited to the legacy Grand Slam events.
Is that what Osaka wants for tennis?
For the USOPC Racial and Social Justice Council, its eight-member "Athlete Voice and Advocacy" Steering Committee should get ready to be disappointed. The USOPC is so desperately underfunded – amid wide U.S. disinterest in almost all of its constituent sports between Games – that it will be difficult to offer more than a series of digital-only initiatives that will be smartly produced, but barely noticed, as a small tree in a forest of better-promoted, year-round sports on CBS, ESPN/ABC, FOX, Turner, NBC, the FloSports universe and many others.
It is not by accident that Wimbledon will finish 12 days before the Tokyo Games start, and that the Games will end on 8 August, with the start of the U.S. college football season just 20 days later. It is the Olympic Games that is the interloper, not the focus.
It will be fascinating to see if Osaka will be playing by then, and what she sees as her responsibility to others as well as herself.
Rich Perelman
Editor
You can receive our exclusive TSX Report by e-mail by clicking here. You can also refer a friend by clicking here, and can donate here to keep this site going.
For our updated – as of 1 May – 506-event International Sports Calendar for 2021 and beyond, by date and by sport, click here!