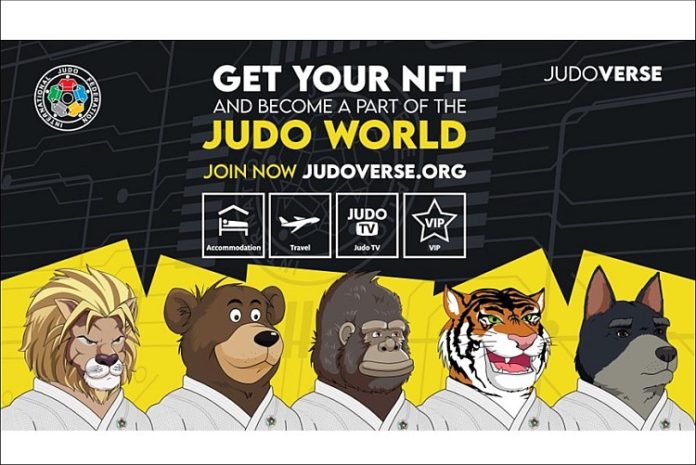 ★ The Sports Examiner: Surveying, monitoring and explaining the key competitive, economic and political forces shaping elite sport and the Olympic Movement.★
Thank you to our 23 donors, who have covered 33% of our summer funding goal for operating costs. Can you help? Please donate here. Comments? Click here.
★ To get The Sports Examiner by e-mail: sign up here! ★
In today's digital age, things that were old are new again.
Trading cards were apparently a U.S. phenomenon, starting as far back as the 1860s, used by sporting goods companies to promote their products and stores and quickly became a collecting passion for children. Although baseball cards became the best-known card type, 19th Century cards issued by candy, gum, tobacco and other companies featured all kinds of subjects.
Today, the trading card industry – and it is an industry – is both physical and digital and the digital side is expanding wildly. The newest rage – started in 2014 – is the non-fungible token (NFT), defined as "cryptographic assets on a blockchain with unique identification codes and metadata that distinguish them from each other."
Individual athletes in major sports like baseball, basketball, football, hockey and others are already on this bandwagon. But sports governing bodies have been less active.
Now, the Olympic world and specifically the International Judo Federation is in the NFT business with the launch of its Judoverse.org sales channel. Promoted with a new, eight-minute video on the IJF Web site that features Director General Vlad Marinescu (HUN), the project is described as a way to bring judo closer to today's indispensable accessory: your mobile phone.
So, what is the offer?
● "The International Judo Federation has entered the world of NFTs, by officially licensing over 30,000 uniquely generated collectables that feature one of five characters (lion, tiger, bear, gorilla, dog) in a piece of digital art on the polygon Blockchain."
These are specially-created drawings, with each character presented in a variety of backgrounds and with different messages, all branded for the World Judo Tour.
● In a clever way to create scarcity and more purchases – at €54.95 each, about $54.64 U.S. today – buying an NFT results in a random issuance. You could get any of the five characters in any of several backgrounds, but more importantly, your random token comes with additional, real-world benefits:
(1) A "Bronze" token – 15,000 pieces or 50% of the available total – also gets the buyer (a) a year's subscription to the direct-to-consumer Judo.tv streaming channel and (b) a free admission to all World Judo Tour events, including the World Championships.
(2) A "Silver" token – 9,000 pieces (30%) – adds in a second year of free admission to all World Judo Tour events.
(3) A "Gold" token – 4,500 pieces (15%) – adds a third year of free World Judo Tour admissions.
(4) A "Platinum" token – 1,500 pieces (4%) – gets two free years of Judo.tv and three years of World Judo Tour admissions.
(5) A "Diamond" token – 300 pieces (1%) – gets a lifetime subscription to Judo.tv, three years of World Judo Tour admissions and two years of "VIP" passes to tour events.
Remember, what you get is randomly generated, with a limit of 10 NFTs in a single transaction. Apparently, depictions of the characters wearing a gi (judo uniform) are to be especially rare.
There is also a giveaway program with prizes as the program generates sales. The ultimate prize, to be awarded once the entire inventory (30,000) is sold:
"3 investors will be invited to the 2022 Tashkent World Judo Championships as a VIP with accreditation, accommodation and travel."
The 2022 Worlds starts on 6 October, so the federation is expected a runaway sales hit right away.
● It is important to note that the NFT offer specifies, "You will own full intellectual properties of purchased NFT and have various kinds of perks and benefits related to the IJF World Judo Tour."
This is critical, as ownership allows later sale. The idea is that the small-issuance tokens – especially the Diamond and Platinum ones – will eventually re-sell for more than the purchase price.
Why is the IJF doing this? It says:
"First, we would like all members of the Judo family and beyond to enjoy the benefits of NFTs through our sport. We believe that NFTs are an excellent tool for the promotion and development of judo, as well as an opportunity for our community to benefit and grow. The second is to sell products in order to invest the profits in the development of our sport, for example by buying and sending materials to developing countries, therefore fostering the practice of judo throughout the world."
It's not going to make the federation super-rich overnight. At €54.95 per NFT, sales of 30,000 would gross €1,648,500 or about $1.64 million U.S. at today's exchange. That's not a difference maker for a federation that had $24.8 million in revenues in the pandemic year of 2020 and reserves of $17.6 million.
But it is a start, and a way to get judo onto people's phones – especially youngsters, with whom cartoon characters and NFTs are highly popular – and more deeply ingrained in people's lives.
Is this a good thing? Maybe. Should kids be hitting up their parents for digital artworks at €55 a pop? Not sure about that. Is this absolutely the future? Yes.
If this works, the next step will be to license the images of famous judokas – past and present – and all kinds of special-issue NFTs will follow, just as the history of baseball cards (and all kinds of other cards) has shown over more than a century.
As someone who has collected trading cards, comic books and a lot of other things over the past decades (and been both successful as an investor, and been burned), I am wary of entry into the new and not-always-truthful sector of digital art. But it is the future and if the IJF can successfully carry off this project, it will open an enormous door for the Olympic world to not only make money, but to use digital art as a promotional tool for the youth of today and tomorrow.
Credit the Budapest-based IJF, which has been resolutely forward looking and willing to lead, rather than follow, for this new project, which will have the attention of every Olympic-related entity worldwide. Especially if it gets the attention of buyers, whether young or old.
Rich Perelman
Editor
You can receive our exclusive TSX Report by e-mail by clicking here. You can also refer a friend by clicking here, and can donate here to keep this site going.
For our updated, 620-event International Sports Calendar for 2022 and beyond, by date and by sport, click here!