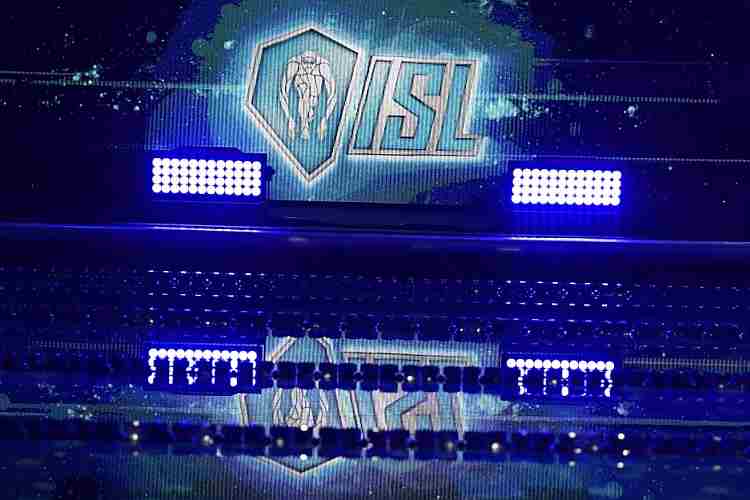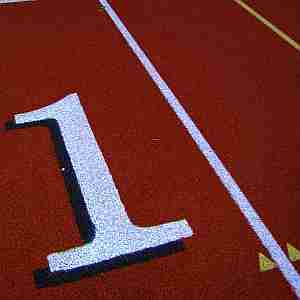 There was so much turmoil over the announcement of the International Swimming League last year that the international federation for swimming (FINA) was pressured into announcing last January that participation would not result in athlete suspensions.
And now that more than half of the inaugural ISL season has been completed … does anyone care?
The competing athletes love it, and why not. They're the stars of a heavily produced television show, are being paid fairly well by swimming standards and are part of a team concept which is all new to swimmers who have not been part of American collegiate teams.
The ISL announcements state that some $4 million in appearance and prize money will be paid to the swimmers in this inaugural season, with a maximum of 14 men and women (28 total) on each of the eight teams, or up to 224 total swimmers in the league.
That money must be coming from ISL founder Konstantin Grigorishin (UKR). Through the first four meets – in Indianapolis and the Dallas area in the U.S. and London (GBR) and Budapest (HUN):
● The meets, which are produced primarily for television, show no sponsors on any signage anywhere. In fact, there is no evidence of any sponsors of the circuit at all: no signage, no mentions, nothing.
● The very attractive graphics package used for television at each meet – not visible in the arenas themselves – obscure the stands, and for good reason. Further, the lighting is only on the pool and surrounding deck, making it hard to follow who is leading in the tighter races.
● The attendance has been, to be charitable, modest. There were only a few hundred in the stands for both days of the Indianapolis and Dallas-area meets in the U.S. and 1,500-2,500 at most per session at the Naples (ITA) and Budapest (HUN) meets. Let's remember that this is a short-course program, using 25 m pools, and the spectator seating is limited to the areas directly overlooking the competition pool itself. Thus the 5,000-seat Duna Arena in Budapest, could only hold about half that number with seating confined to the 25 m pool length.
● The television programs have been well produced, with sympathetic and overheated announcing, with veteran U.S. broadcaster Bernie Guenther doing most of the play-by-play. Following the ISL concept of team competition, times are completely de-emphasized, and there are mostly uninteresting interviews with the team coaches and post-race comments from the winners, many of whom are still panting after just finishing their swims.
● Media coverage outside of the swimming-specific sites has also been modest. In the U.S., the excellent swimming news sites SwimmingWorldMagazine.com and SwimSwam.com both have covered the circuit with the same ferocity as they do college swimming, with blanket, session-by-session report. But elsewhere? Not much.
The most media notice that the league has attracted so far was from a world Short-Course record in the 100 m Backstroke (54.89) from Australian teen Minna Atherton at the Budapest meet (which FINA said it would ratify), but not much else; so much for the unimportance of times.
Perhaps this can be chalked up to a new league, with the expected growing pains of its first meets. But it was introduced as "a groundbreaking global professional team competition launching in 2019 that is set to revolutionize the sport of swimming."
And it is so unimportant to the very swimmers who are the heart of the program that the team coaches have to arrange their meet entries around what's really important: training for the 2020 season and the Olympic Games in Tokyo.
During the Dallas-area meet (actually in Lewisville, Texas), David Marsh, the coach of the L.A. Current team confirmed this. During one of the interview segments, he was asked about how he was managing the entries of his star swimmers and explained "Everyone's in full-on training right now, so we have to be a little careful with them."
Wait. Hold on.
The goal of a first-tier, club-based league, whether in baseball, basketball, football or any other team sport, is to be the premiere competition in that sport, if not in the entire world, then in a specific geographic area (like soccer's Premier League in England, Serie A in Italy and so on).
But Marsh's statement – quite true – underlines that this is a show made for money and television and not much more, at least in the months prior to the one competition that really matters: the Olympic Games.
Maybe this will change in future years … if there are future years. Most of the television agreements are for online streaming, with limited cable or over-the-air broadcast exposures. A two-year agreement was announced for EuroSport for most of Europe and the Asia-Pacific region; all of the other broadcast deals did not specify a commitment beyond this year, and none of the deals mentioned any rights fees. ESPN – primarily for its ESPN3 streaming service – has the rights in the U.S.
In short, it's hard to see where ISL is making any money at all. It has undertaken to put on the meets, pay the appearance and prize money, pay for the television production and even donated a bulkhead to create a 25 m pool at the Piscina Scandone in Naples, out of its existing 50 m facility.
That's a significant financial burden and Grigorishin is the one who will need to find help, or decide to continue funding it himself. In 2015, Forbes estimated his net worth at $1.1 billion (U.S.), so he could continue for a while if he chose to do so. But it's a considerable cost for a league which isn't the first priority for its athletes.
FINA, despite all of its hand-wringing about ISL, should be cheering for it, and it has already benefited by its existence. FINA's Swimming World Cup, which has had as many as nine stops as late as 2016, announced a schedule of six meets for 2020, its fewest since 2009. Its new Champions Series, a three-meet program of high-level meets introduced as a direct reply to the ISL concept, will be reduced to two meets in 2020.
Both of those reductions save money, and if the ISL was to be successful and draw off most of the big-name swimmers, the Champions Swim Series could be eliminated completely and the World Cup could become an opportunity for second-line swimmers to compete in a world-class setting that will help prepare them for major championships in the future. If so, the big cluster bonuses and overall series bonuses – $150,000-100,000-50,000 for the top three – could be greatly reduced. That's more money that FINA can put into development programming, which it says it is committed to, around the world.
And make no mistake, the attraction of the ISL for the swimmers is money. Australian star Cate Campbell told SwimmingWorldMagazine.com:
"But where I really think that the ISL excels is that it gives more swimmers an opportunity to earn money. I think even if you look at something like World Cups – they're a great event and I've enjoyed doing them this year immensely – but only a few swimmers get paid to go there. So for other swimmers, if you're making prize money, you're hopefully just covering your costs. You don't actually get to keep that prize money for yourself. So everyone who's here gets all of their expenses paid. So any money that they do earn that's theirs to keep. And I think that will incentivise young swimmers to say, oh, hey, look, I can go and I can travel the world and I can maybe earn a little bit of money. Maybe I'll stay in the sport a little bit longer. Maybe I'll keep training or maybe I'll take up swimming. Which for me is is the most exciting part of this."
One way that FINA can show its support for ISL, in a way which costs it nothing, is to include marks made in its meets on its lists of best marks. FINA agreed to ratify Atherton's 100 m Back mark as a World Short-Course Record, since it was held on a date which did not conflict with any FINA-conducted meet. But if there had been a conflict, the mark would not have counted.
This is petty and dumb. Next week, the seventh and final leg of the 2019 FINA World Cup will be held in Doha (QAT), on overlapping dates with the first of the USA Swimming Tyr Pro Swim Series in Greensboro, North Carolina. Both are being held in 50 m pools and there should be no problem for marks made in Greensboro to be included in FINA's list of best marks, even though the event is being held at the same time as the Doha World Cup.
So why not extend the same courtesy to the ISL meets, as long as they are held according to FINA competition rules? The IAAF went through this in track & field in the 1970s, when the International Track Association held professional meets at a time when the amateur code was still in force. Marks made in ITA meets were banned then – the athletes would have been ineligible under the IAAF rules at the time – but today, those marks are included in the IAAF's lists, since track athletes can be professionals without restriction today.
There are three remaining ISL meets, in College Park, Maryland; London (GBR) and Las Vegas, Nevada. Those may be the last three in the series unless Grigorishin can come up with some sponsors, or just decides to pay for the project out of his own pocket for a while.
He is to be congratulated on his boldness, and for how ISL can help FINA save money, while giving the world's top swimmers a chance to be part of something different. But unfortunately, while ISL is one of Grigorishin's priorities, it isn't at the top of the list for his swimmers, who are dreaming of five rings in their futures.
Rich Perelman
Editor
If you enjoyed this commentary, sign up to receive our exclusive TSX Intelligence Report by e-mail by clicking here. You can also refer a friend by clicking here.