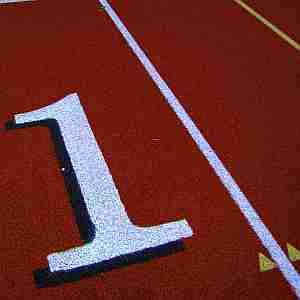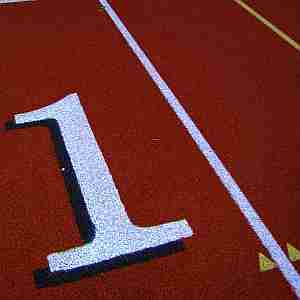 The long-awaited 2019 FIFA Women's World Cup in France starts on Friday in Paris, with the host and co-favorites France facing South Korea at the Parc de Prices. The tournament will unfold over a month, but the favorites are pretty clear, both according to the betting odds and the results on the field in 2019.
The U.S. is the defending champion and has played in the semifinals in each and every one of the seven prior editions, dating back to 1991, and beating Japan, 5-2 in the final in 2015. England won the bronze four years ago, beating Germany, 1-0, in extra time.
Now, the U.S., England and Germany are among the big favorites, along with the hosts. So what happens starting Friday?
There are loads of ways to analyze the tournament, but looking at games played between World Cup teams this year, there is a fair gap between the top teams and those which barely made it into the tournament. So let's dive into the results, since what happens on the field actually counts, vs. all the analysis of who plays what formation and so on. Here's what the top teams have actually done in 2019 (records shown as win-loss-ties):
United States: Co-favorites at 7/2
(2019 record: 7-1-2)
● 19 Jan.: Lost at France, 3-1
● 22 Jan: Won at Spain, 1-0
● 27 Feb.: Tied Japan, 2-2
● 02 Mar.: Tied England, 2-2
● 05 Mar.: Beat Brazil, 1-0
● 04 Apr.: Beat Australia, 5-3
● 07 Apr.: Beat Belgium, 6-0
● 12 May: Beat South Africa, 3-0
● 16 May: Beat New Zealand, 5-0
● 26 May: Beat Mexico, 3-0
The U.S. is a powerhouse, with outstanding depth at almost every position, although there are questions about the left side of its defense, and whether keeper Alyssa Naeher – who is rarely challenged in most games – will be up to the task in crucial moments.
But one aspect of the American domination in world football is hidden because the U.S. plays nearly all of its games at home. There are good reasons for this, primarily attendance and television exposure, but when the American women are on the road, they have been vulnerable. Since the last major tournament, the 2016 Olympic Games in Rio, the U.S. women have played seven road games out of 40, winning five, losing one and tying one with a combined score of just 7-4.That's right, the powerful U.S. averages one goal a game away from home; in fact, all five wins have been by 1-0 scores. If the U.S. is to win a fourth World Cup, that has to change.
France: Co-favorites at 7/2
(2019 record: 6-1-0)
● 19 Jan.: Beat U.S., 3-1
● 28 Feb.: Lost to Germany, 1-0
● 04 Mar.: Beat Uruguay, 6-0
● 04 Apr.: Beat Japan, 3-1
● 08 Apr.: Beat Denmark, 4-0
● 25 May: Beat Thailand, 3-0
● 31 May: Beat China, 2-1
Unlike the U.S., France will be playing at home and the French drubbed the Americans, 3-1, way back in January. The French have strong scoring from Eugenie Le Sommer (74 career goals), Gaetane Thiney (58) and Elise Bussaglia (30) and an energetic midfield that can dominate possession. But there's that loss to Germany in February against them, and in its last major event – the 2017 European Championship – Les Bleues lost to England, 1-0, in the quarterfinals. If the French get by the U.S. in the quarterfinals, they will likely play England in the semis.
Germany: Third choice at 11/2
(2019 record: 3-0-1)
● 28 Feb.: Won at France, 1-0
● 06 Apr.: Won at Sweden, 2-1
● 09 Apr.: Tied Japan, 2-2
● 30 May: Beat Chile, 2-0
Germany's women won the World Cup in 2003 and 2007, beating Sweden and Brazil in the finals. This time, they appear to have the best path to the final, with possibly Netherlands or Sweden in the quarters and Canada or Australia in the semis. The Germans have beaten the French – at Laval – in January and the Swedes in Stockholm in April. And with only four matches played in 2019, they can hardly be tired from travel.
England: Fourth choice at 6/1
(2019 record: 4-2-1)
● 27 Feb.: Beat Brazil, 2-1 in SheBelieves Cup (Chester, Pennsylvania)
● 02 Mar.: Tied U.S., 2-2 in SheBelieves Cup (Nashville, Tennessee)
● 05 Mar.: Beat Japan, 3-0 in SheBelieves Cup (Tampa, Florida)
● 05 Apr.: Lost to Canada, 1-0
● 09 Apr.: Beat Spain, 2-1
● 25 May: Beat Denmark, 2-0
● 01 Jun.: Lost to New Zealand, 1-0
The Lionesses tied the U.S. during a time when the American squad was struggling with its confidence and lost to Canada and New Zealand. They are matched with Japan in Group D and beat the Japanese convincingly at the SheBelieves Cup in March. If they win their group, they could be on a path to the semis, but will likely have to beat New Zealand in the Round of 16.
Netherlands: Fifth choice at 14/1
(2019 record: 5-2-0)
Japan: Sixth choice at 14/1
(2019 record: 1-2-3)
Australia: Seventh choice at 14/1
(2019 record: 3-3-0)
Spain: Eighth choice at 25/1
(2019 record: 4-3-3)
All four of these teams are capable, but all have flaws. The Dutch lost to Spain in February, but beat Australia at home; the other three have been inconsistent. Projected playoff pairings:
Upper bracket:
● Round of 16: Norway vs. Brazil; England vs. New Zealand
● Round of 16: France vs. Italy; U.S. vs. Spain
Lower bracket:
● Round of 16: Australia vs. Korea; Canada vs. Japan
● Round of 16: Germany vs. Scotland; Netherlands vs. Sweden
Quarterfinals:
● Norway vs. England; France vs. United States
● Australia vs. Canada; Germany vs. Netherlands
Semifinals:
● England vs. France; Australia vs. Germany
Final:
● Germany over England
Why? The Germans are in a competitive group with China and Spain that will make them work, and get sharp quickly. The French will expend so much energy and emotion in the quarterfinal against the U.S. that they will fall to England in the semis. That puts the Lionesses in the final – vs. the bronze-medal match four years ago – but this time the Germans should win, and raise the trophy for the third time.
This is probably all wrong, but we get to see what happens starting Friday on FS1!
Rich Perelman
Editor