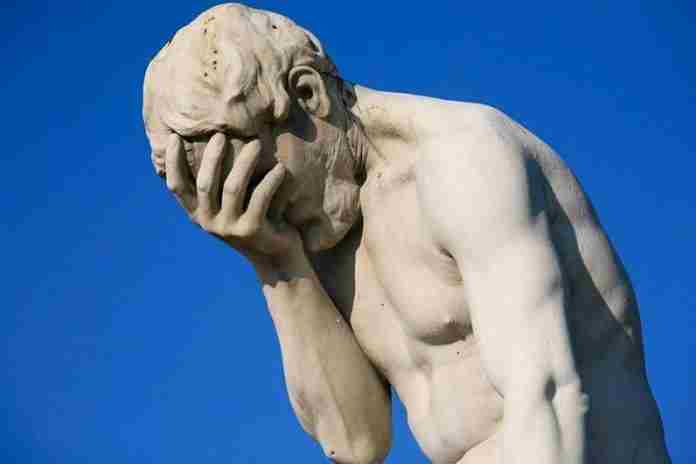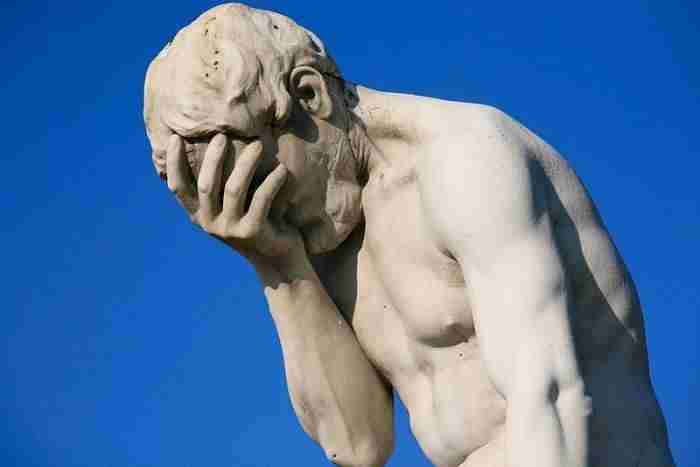 (★ So grateful to our 35 donors, who have covered 63% of our site costs for services for the first six months of 2022. If you enjoy this coverage, please donate here. ★)
● Plus: Beijing 2022: Sweden's van der Poel gives gold medal to jailed Chinese dissident = Los Angeles 2028: City of L.A. to start spending LA28's $160 million gift = Football: Eriksen's amazing return = Swimming: ISL swimmers unpaid = Scoreboard: Six different winners in men's USAG Winter Cup finals ●
The Russian incursion into Ukraine is sending the invaders out of international sport. On Monday:
● The International Olympic Committee asked all International Federations to disallow the participation of athletes from Russia or Belarus, including:
"The current war in Ukraine, however, puts the Olympic Movement in a dilemma. While athletes from Russia and Belarus would be able to continue to participate in sports events, many athletes from Ukraine are prevented from doing so because of the attack on their country.
"This is a dilemma which cannot be solved. The IOC [Executive Board] has therefore today carefully considered the situation and, with a heavy heart, issued the following resolution:
"1. In order to protect the integrity of global sports competitions and for the safety of all the participants, the IOC EB recommends that International Sports Federations and sports event organisers not invite or allow the participation of Russian and Belarusian athletes and officials in international competitions.
"2. Wherever this is not possible on short notice for organisational or legal reasons, the IOC EB strongly urges International Sports Federations and organisers of sports events worldwide to do everything in their power to ensure that no athlete or sports official from Russia or Belarus be allowed to take part under the name of Russia or Belarus. Russian or Belarusian nationals, be it as individuals or teams, should be accepted only as neutral athletes or neutral teams. No national symbols, colours, flags or anthems should be displayed."
The IOC also announced the withdrawal of Olympic Order honors for Russia's Vladimir Putin (from 2001) and Sochi 2014 organizers Dmitry Chernyshenko and Dmitry Kozak, and established a solidarity fund to assist the Olympic Family in Ukraine.
● Football's FIFA and the European confederation (UEFA) jointly announced:
"[A]ll Russian teams, whether national representative teams or club teams, shall be suspended from participation in both FIFA and UEFA competitions until further notice."
This removes Russia from the 2022 FIFA World Cup qualifying process, with a match upcoming against Poland on 24 March, and eliminates Spartak Moscow from the UEFA Europa League tournament.
¶
On Monday, World Curling's Board adopted an emergency ruling to allow:
"The Board of the WCF may remove a team or Member Association from any WCF event if in the sole opinion of the Board their presence at the event would damage the event or put the safety of the participants or the good order of the event at risk."
Member federations have three days to object and if less than 10% object in total, the new rule will be adopted, with the intention to remove Russian entries from the upcoming World Championships.
The International Ice Hockey Federation announced "Suspension of all Russian and Belarusian National Teams and Clubs from participation in every age category and in all IIHF competitions or events until further notice …"
The 2023 men's World Junior Championships will be removed from Russia and relocated.
World Taekwondo promised not to organize any events in Russia or Belarus, and also "has decided to withdraw the honorary 9th dan black belt conferred to Mr. Vladimir Putin in November 2013."
The International Federation of Sport Climbing suspended the 1-3 April Boulder and Speed World Cup scheduled for Moscow, and expects to relocate it.
¶
The Winter Paralympics are proceeding as planned in Beijing, with the opening on Friday (4th); no exclusion of Russian or Belarus athletes has been announced. The closed-loop regiment continues; Covid testing reports show eight total positives among athletes and team officials from 24 February forward and one among other stakeholders, all at the airport.
The British Paralympic Association asked the International Paralympic Committee in a statement:
"Given the magnitude of the humanitarian crisis unfolding in Ukraine we cannot see how the participation of Russia or Belarus in the Beijing 2022 Paralympic Winter Games is compatible with the objectives of the Paralympic movement. The safety and wellbeing of our athletes and team is our primary concern. We await the decision of the IPC on Wednesday [2nd] before commenting further."
The IPC Governing Board is meeting on 2 March to discuss the situation.
¶
The 2022 World Games organizing committee in Birmingham, Alabama voted to ban Russian and Belarusian athletes from this summer's competition. The International World Games Association will meet on 4 March in Madrid to consider actions to be taken, but has been jumped by the organizers of this summer's event.
The International University Sports Federation (FISU) removed two 2022 University World Cup events from Russia and one from Belarus, but made no announcement about the 2023 World University Games scheduled for Ekaterinburg.
The 2023 Special Olympics Winter World Games is slated for Kazan from 21-28 January; no announcement from the Washington, D.C.-based Special Olympics headquarters about the status of that event.
Outside the Olympic federations, the International Chess Federation (FIDE) announced Friday that its 44th Chess Olympiad will not take place in Moscow this summer. The FIDE Congress will also be moved; the first term of President Arkady Dvorkovich (RUS) will end and elections will take place. And on Sunday, the FIDE announced that no FIDE competitions may take place in Russia or Belarus and:
● "FIDE terminates all existing sponsorship agreements with any Belarusian and Russian sanctioned and/or state-controlled companies and will not enter into new sponsorship agreements with any such companies.
● "FIDE Council condemns any public statement from any member of the chess community which supports unjustified military action and brings the case of chess grandmasters Sergey Karjakin and Sergey Shipov to the Ethics and Disciplinary Commission."
¶
The sanctions against Russia are now extending to Russian companies. In a Monday evening statement:
"UEFA has today decided to end its partnership with Gazprom across all competitions.
"The decision is effective immediately and covers all existing agreements including the UEFA Champions League, UEFA national team competitions and UEFA EURO 2024."
The 15-years-long Gazprom sponsorship of the Bundesliga second-division football club Schalke 04 was also canceled. Gazprom is Russia's state-controlled energy giant and bailed out the International Boxing Association (formerly AIBA), whose president is former Russian Boxing Federation general secretary Umar Kremlev. The exact relationship between the federation and Gazprom is the subject of a continuing inquiry by the IOC in advance of deciding whether the federation should be reinstated.
¶
The International Swimming League, funded by Russian-born Konstantin Grigorishin – now a Ukrainian national – told its contracted swimmers that salary payments will be delayed due to the crisis.
American Aly Tetzloff posted a critical note on Instagam, complaining that ISL has not paid her team – the Tokyo Frog Kings – which finished swimming in October: "How is it that other swimmers on some of the winningest teams have been while those on the lower ranked teams are still waiting …"
SwimSwam.com noted "Athletes were told that solidarity payments were supposed to be made in 5 monthly installments beginning October 31, 2021, but that so far, none have been made."
Tetzloff also wrote, "There is quite literally a swimmer's alliance to help stand up to federations when payments aren't being received. So far, what have they done for the league's late payments? The alliance is failing under the sole reason when it was started – to help athletes get paid …"
≡ THE 5-RING CIRCUS ≡
● XXIV Olympic Winter Games: Beijing 2022 ● The Federation Internationale de Ski awarded Swiss Freestyle Skiing star Fanny Smith the bronze medal in the Beijing Ski Cross event, reinstating her after she was disqualified for interference.
Smith, the 2013 Ski Cross World Champion, was yellow-carded after finishing third, allowing Germany's Daniela Maier to receive the bronze medal. But Smith appealed the decision:
"The Appeals Commission met four times and reviewed both video and written documentation for several hours and ultimately found that the contact was the result of a sequence of actions which happened in unison. The Appeals Commission found that the close proximity of the racers at that moment resulted in action that was neither intentional or avoidable.
"Therefore, the Appeals Commission found that the Jury decision should have been rendered as an Official Warning, which as written in the Guidelines on Intentional Contact, would lead to no sanction."
It gives Smith a second career Olympic medal, as she also won the bronze in the same event in 2018.
¶
In a touching, post-Games protest against the host Chinese at the Winter Games, Sweden's double-gold-medal-winning speed skater, Nils van der Poel, gave one of his medals to jailed Chinese-Swedish dissident bookseller Minhai Gui.
Amnesty International reported that van der Poel gave his 10,000 m gold to Gui's daughter, Angela, in Sweden. Said van der Poel:
"I am not the voice of all Olympians, but me and my friends dedicated our lives to strive for excellence within sports, and the Chinese government chose to use our dreams as a political weapon to legitimize their regime. To me that was personal, and I felt exploited."
● Games of the XXXIV Olympiad: Los Angeles 2028 ● The City of Los Angeles's Recreation and Parks Department is receiving $160 million in payments from the LA28 organizers as part of an IOC advance on television rights and sponsorship payments for the 2028 Games. On 22 February, the Council's Arts, Parks, Health, Education and Neighborhoods Committee approved a plan to spend (but not required to spend) up to $72 million for "as-needed" services to support "youth adaptive sports and fitness programs" for:
● Outreach and Marketing Services: up to $3 million per year for three years each to Maroon Sports, Inc. and the U.S. Association of Blind Athletes;
● Physical Asset Design and Planning Services: up to $3 million per year for three years each to the U.S. Association of Blind Athletes;
● Adaptive Sports and Fitness Leagues, Classes, Clinics, Camps and Related Programs: up to $3 million per year for three years each to Ride On LA, Sender One Climbing, LLC and the U.S. Association of Blind Athletes;
● Event Planning: up to $3 million per year for three years each to the U.S. Association of Blind Athletes.
● Transportation: up to $3 million per year for three years each to the U.S. Association of Blind Athletes.
There is no guaranteed spend on any of these agreements, but all can be extended by up to three years, for a total length of six years. The plan must now be approved by the full City Council.
The LA28 funding extends into 2028, but not beyond and the organizing committee is not involved in the spending program, only the funding.
● Athletics ● One of the greatest milers in the chase to break four minutes in the mile, Australian John Landy, passed away at 91 on 24 February.
Landy was the second man to break 4:00, running 3:57.9 (3:58.0 under the rounding rules at the time) in Finland in June of 1954 and also setting the world mark for 1,500 m (3:41.8) en route.
He famously raced England's Roger Bannister at the 1954 British Empire and Commonwealth Games in Vancouver in what was known as the "Miracle Mile." Landy led for most of the race, but Bannister closed hard with 220 yards to go and passed Landy on his right as Landy looked back over his left shoulder. That moment was immortalized in a photograph (and later in a statue) and Bannister won by 3:58.8-3:59.4, the first time two men had run sub-4 in the same race.
Landy went on to a long career in business, was an in-demand public speaker and served on the Victorian Land Conservation Council from 1971-78. He was appointed Governor of Victoria and served from 2001-06.
(Thanks to sharp-eyed reader Tony Eltringham for spotting "1956" in error on the 1954 – now corrected – British Empire and Commonwealth Games!)
● Football ● One of the worst moments of the UEFA football championship in June 2021 was the shocking collapse of Danish (and Inter Milan) midfielder Christian Eriksen, who suffered cardiac arrest during the opening match with Finland in the 42nd minute and had to be carried off the field.
He had surgery to implant a cardioverter-defibrillator device and amazingly returned to play, at 30, on Saturday for his new club, Brentford of the English Premier League, as a substitute in a 2-0 loss to Newcastle.
All best wishes for his continued good health!
≡ SCOREBOARD ≡
● Fencing ● At the FIE men's Foil World Cup in Cairo (EGY) on Sunday, the third-seeded Russian team was scheduled to meet the 14th-seeded Ukrainian team in the second round … but the Ukrainians refused to compete and withdrew.
The Ukrainian fencers showed banners stating "Stop the war, save Ukraine" when exiting the stadium to applause. Russia went on to lose to the U.S. in the final, 45-34.
● Gymnastics ● The final night of the USA Gymnastics Winter Cup in Frisco, Texas saw six different men win titles at the apparatus finals.
Ian Lasic-Ellis took Floor, scoring 27.700; Khoi Young won the Pommel Horse at 29.631; Alex Diab won Rings (29.950), Asher Hong took the Vault (32.860), Curran Phillips won Parallel Bars (32.986) and Jack Freeman was best on the Horizontal Bar (27.850).
Hong also finished top-3 on Floor (2nd), Rings (2nd) and Parallel Bars (3rd). Tokyo Olympian Yul Moldauer was second on Pommel Horse and Parallel Bars and third on Rings.
You can receive our exclusive TSX Report by e-mail by clicking here. You can also refer a friend by clicking here, and can donate here to keep this site going.
For our 832-event International Sports Calendar for 2022 and beyond, by date and by sport, click here!