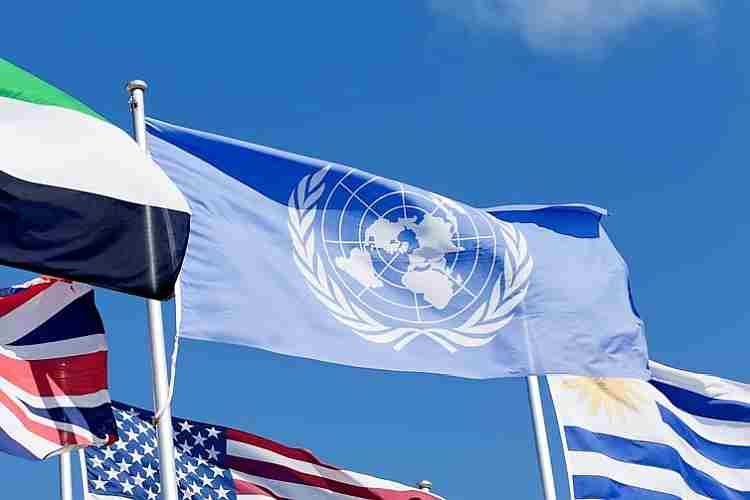 (★ Friends: So grateful for our 34 donors toward our December bill for server and support costs; we're at 81% of our goal. If you would like to join in, please donate here. Your enthusiasm is the motivation for this site. ★)
Rule 58 of the 2020 edition of the Olympic Charter reads:
"The authority of last resort on any question concerning the Olympic Games rests with the IOC."
Rule 7.2 states, "The Olympic Games are the exclusive property of the IOC which owns all rights relating thereto, in particular, and without limitation …"
Which makes the recent comments by Australia's Kevan Gosper, an important and trusted member of the International Olympic Committee from 1977 to 2013, twice an IOC Vice President and now an Honorary Member, all the more amazing. On Saturday (16th), he said on the Australian Broadcasting Corporation radio program, "The Ticket":
"If you are looking for a third party that recognises this has gone beyond an issue just related to sport, or just related to national interests … then there could be a case to go to the United Nations and seek their involvement in arbitrating whether the [Tokyo] Games go ahead or not.
"It's in the interests of the general health of the athletes, administrators, viewers, and the rest of the world because we are talking about something that is potentially going to involve representatives of 205 countries.
"We've done this before in the IOC, we've gone to the United Nations to give us assistance.
"We did that with the set-up of the refugees representation at the Games, we did it — and I was personally involved — with getting East Timor up even though they weren't a national entity to take part in the Sydney Games, and we are not strangers in our relationships with the United Nations.
"There are only two players in this — Tokyo and the IOC — and frankly with all of the uncertainties and the extra costs it'll only take one of them to blink and then the whole thing will come unstuck."
Gosper, now 87, is not someone to be taken lightly. An Olympic track & field silver medalist from 1956 in the 4×400 m relay, he also competed in 1960, and was the Chair and Chief Executive of the massive oil firm Shell Australia from 1980-91.
Gosper knows the IOC and knows his comment will stir reaction:
"Always there will be a pushback because the IOC and John Coates [an Australian IOC vice-president and Tokyo Coordination Commission chair] exemplifies this, he doesn't like any outside interference but this is not interference.
"This I would believe is a resort to good advice, good counsel and maybe good decision-making, which takes the stress out of the only two parties who are involved at the moment.
"We must credit the Japanese for the way they've held their nerve. I think if it wasn't Tokyo in charge we might have had a closed shop by now."
True enough. Japan's fortitude and perseverance are admirable, and if you read athlete posts on social media, they desperately want the Tokyo Games to happen if acceptable, safe circumstances are possible.
So what about the U.N.?
IOC chief Thomas Bach (GER) wrote in 2016 about the organization's relationship with the United Nations, including:
"Although IOC had been granted Permanent Observer status by the General Assembly in 2009, this first-ever memorandum of understanding between the United Nations and IOC [in 2014] created a formal framework for collaboration in many important areas where sport can promote social integration and economic development. Such areas include quality education, health, the empowerment of women and girls, and peacebuilding. Under this framework, IOC, together with National Olympic Committees, international sports federations, Organising Committees and individual athletes, will work together with Member States, Special Envoys, Special Advisers and Goodwill Ambassadors, as well as United Nations specialized agencies, funds and programmes."
Deciding whether an Olympic Games can or should be held is not listed.
Former IOC marketing chief Michael Payne, still very much in touch with what happens at Olympic House in Lausanne, responded on Twitter:
"The UN has been a useful ally to the Olympics over the years, but think it might be a bit if a stretch to imagine the covid bug is going to respect the [U.N.-adopted] Olympic Truce."
In fact, Bach has been crystal clear on who will advise the IOC and Japan on what happens with the Games. He said so last March when the decision to postpone the Games from 2020 to 2021 was announced:
"What made us taking this decision were the developments, with the dynamic spreading of the coronavirus [in Africa]. We have always, from the very beginning, communicated that we are monitoring the situation day by day and 24 hours a day and that we will adapt there to any changes and that we will follow the advice of the World Health Organization."
That's it. Who will help the IOC and Tokyo decide what to do? W.H.O., indeed. The United Nations has no role on this, nor should it.
Bach himself will see to that. As he told reporters during a news conference in early March of 2020: "I can assure you I will not get tired and to repeat the statement I made: the IOC is fully committed and we are not participating in any kind of speculation."
The decision to postpone the Games was announced on 24 March of 2020. The Olympic Torch Relay is scheduled to start on Thursday, 25 March 2021. The situation in place then will determine whether the Opening Ceremony takes place on 23 July.
Bach knows it. The Tokyo organizers, and the local and national governments know it. And as Gosper said, they are the ones who count.
Rich Perelman
Editor
You can receive our exclusive TSX Report by e-mail by clicking here. You can also refer a friend by clicking here, and can donate here to keep this site going.
For our 709-event International Sports Calendar for 2021 and beyond, by date and by sport, click here!