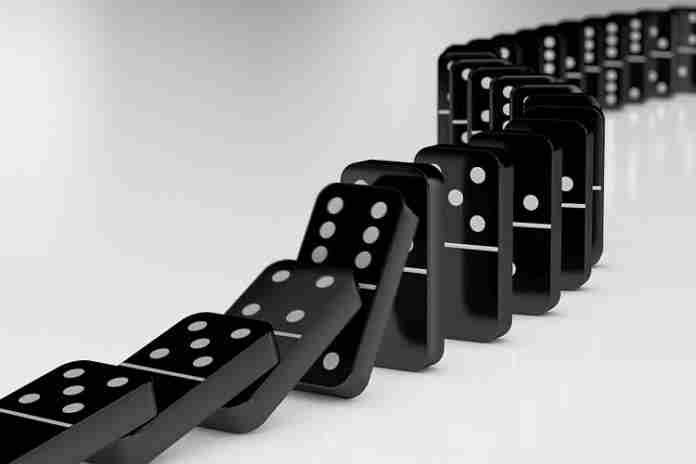 The joint announcement by the International Olympic Committee and Japanese Prime Minister Shinzo Abe that the Games of the XXXII Olympiad will be celebrated in 2021 rather than 2020 is only the beginning of a chaotic process that will take years to unwind.
Today's agreement only starts a process that will reach around the world multiple times and will tax the patience and goodwill of thousands of people who have nothing to do with sports. For openers:
In 2020:
● Now that the Games have been postponed, what happens to the tickets that were purchased, the airfares that were booked, the hotels that were reserved, the equipment, the parties, the vacations and all the rest?
For the Tokyo organizing committee, the entire staff and office infrastructure, all planned to be vaporized by mid-2021, now must be maintained for another year. That's millions of dollars in salaries, rent and support costs. Were leases already concluded for use of their office space, to begin in 2021? Where is that money going to come from?
For the Tokyo Metropolitan Government, its newly-constructed venues must be maintained for a full year – at their cost – and any event rentals for the coming year will have to be re-evaluated and possibly canceled or postponed. Will the International Federations which already had test events demand another set of events? Who pays for that?
Moreover, all of the planning for local projects to take place after the Games have to be reviewed and likely rescheduled or moved up, again at substantial cost.
The Japanese federal government has the same issues, plus the cost of having ramped up for Olympic passport controls and security, which must stand down for a year. This is a costly and convoluted mess.
● For the National Olympic Committees, their plans for outfitting, transporting and supporting their teams in Tokyo are now worthless. What happens to the dozens of contracts for training camps, special food and kitchens, local assistants and interpreters and so much more? What about the short-term warehouse spaces for team processing and – in some cases – millions of dollars in airfares? All of this has to be unwound and can't be rearranged until the new dates of the Olympic and Paralympic Games are announced, hopefully by mid-April.
● For the International Federations, their 2020 schedules now have a giant hole. Will it be filled, or is everyone off for a month.
For the national federations in each country, the postponement of the Tokyo Games presents multiple, immediate problems, starting with those sports with Olympic trials events. In the U.S., what happens to these (formerly) high-profile programs:
=> 04-05 April: U.S. Olympic Wrestling Trials, in State College
=> 14-21 June: U.S. Olympic Diving Trials, in Indianapolis
=> 19-28 June: U.S. Olympic Track & Field Trials, in Eugene
=> 21-28 June: U.S. Olympic Swimming Trials, in Omaha
=> 25-28 June: U.S. Olympic Gymnastics Trials, in St. Louis
Each of these has the same problems as Tokyo, with tickets already sold, airfares purchased, hotels reserved and so on. In the case of USA Gymnastics, it already has its regular national champs scheduled for 4-7 June in Ft. Worth, Texas, so it could go on as normal … but what about its reservations for St. Louis?
For track, swimming and diving, their trials events were designed to be the 2020 national championships in their sports. What happens now? There's no way these events could be held as scheduled; there's no need … and there will be no interest. Will the CHI Health Center in Omaha have dates available for the Olympic Trials (and a test event?) in 2021? Will a convention have to be bought out and moved? Who pays for that? Along with the tickets, travel and more?
All of the same questions have to be resolved for the Paralympics and its related events as well.
That's just this year and only some of the questions to be solved. Those who follow business closely will be asking about the cost of all these questions to insurers and whether one or more major insurers could be (a) bankrupted by these events, or (b) whether event cancellation insurance will be available in the future, and at what cost?
In 2021:
Now things really get messy, as major summer events such as these will be directly impacted:
● July (15-25): World Games in Birmingham, Alabama (USA)
● July (16-01): FINA World Aquatics Championships in Fukuoka (JPN)
● August (6-15): World Athletics Championships in Eugene, Oregon (USA)
Add to this two major soccer tournaments, the Copa America and European Championships, both moved from 2020, and the summer is now really crowded.
With the Olympic Games moving to sometime in 2021, the possibility is open for an earlier date, which might help meet the pre-COVID-19 concern about the heat during the Tokyo summer. However, it's worth noting that the European soccer league schedules run into the middle or end of May (as does the UEFA Champions League). That means that European broadcasters are not going to be interested in having an Olympic Games start any earlier than the middle of June and that might be pushing it.
However, June in Tokyo is usually significantly cooler than July – on average, 72 F vs. 81 F – but June is usually rainy, with an average of nine rain days in the month and often as many as 20. Who wants that during an Olympics? Not an easy problem to solve.
For the events which are now scheduled for June, including the World Games, World Aquatics Championships and World Athletics Championships, these will need to be moved. The FINA Worlds cannot take place in Fukuoka in the same time frame as the Olympics; no chance. In fact, almost every federation will have to re-arrange its world championships schedule for 2021 to accommodate the Tokyo Games.
For the World Games in Birmingham and the track & field worlds in Eugene, their visibility – and financial prospects – will drop to near-zero and be completely overshadowed by the Olympic Games. Both will need to move to 2022, with the added cost of another year of staffing and the snarl over tickets, hotels and travel arrangements all needing to be worked out.
(The one winner in all of this is the construction effort for the new Hayward Field in Eugene, which has been struggling toward completion in time for the 2020 Olympic Trials there. The question of the 2020 Prefontaine Classic, scheduled for 6-7 June, has to be considered, but there is otherwise no rush needed now for the new facility, which won't be in serious use until the spring of 2021).
There are domino effects into 2022 as well, especially for the Commonwealth Games, scheduled for 27 July-7 August in Birmingham (ENG). How does that conflict with the movements of the worlds in aquatics and athletics?
These are only some of the questions that will need to be resolved, along with thousands more, and few can even start to be answered until the 2021 dates for the Tokyo Games are set. But the first domino has fallen; let's see where the rest end up.
Rich Perelman
Editor
You can receive our exclusive TSX Report by e-mail by clicking here. You can also refer a friend by clicking here.