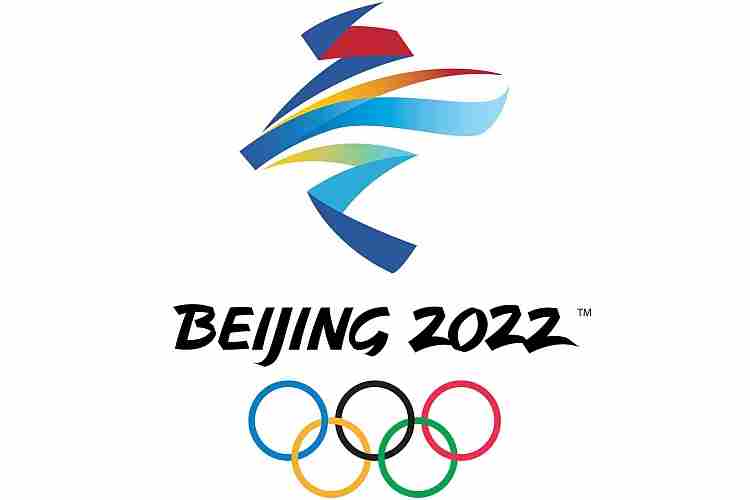 (★ Friends: So grateful for our 34 donors toward our December bill for server and support costs; we're at 81% of our goal. If you would like to join in, please donate here. Your enthusiasm is the motivation for this site. ★)
Just by chance, last week's comments by the chief executive of the Canada Olympic Committee against a boycott of the 2022 Olympic Winter Games in China came almost exactly 41 years after U.S. President Jimmy Carter forcefully proposed a U.S. boycott of the 1980 Moscow Games.
In the case of Canada, it's both principle and personal. There is continuing concern among Canadian ministers and Members of Parliament over the crackdown on Hong Kong, and the persecution of the Uighur Muslims in the Xinjiang region, labeled as "genocide" by outgoing U.S. Secretary of State Mike Pompeo on Tuesday (19th).
Then there is this:
"How can we even contemplate sending the cream of our athletes, with Prime Minister Justin Trudeau looking on, and watching them gleefully enter Beijing's Olympic Stadium for glitzy opening ceremonies while Canadians remain behind bars in a Chinese prison?"
That's from Alan Freeman, a former Assistant Deputy Minister in Canada's Department of Finance and now an Honorary Senior Fellow at the University of Ottawa, writing last October.
The "Canadians behind bars" refers to the "two Michaels": Michael Kovrig, a former Canadian diplomat who was working as an adviser for the International Crisis Group think tank, and businessman Michael Spavor. They were detained by the Chinese government in 2018 shortly after Canadian police picked up Huawei Technologies' Chief Financial Officer Meng Wanzhou on a U.S. warrant.
Freeman noted that "the British foreign secretary, Dominic Raab, suggested that if evidence continues to mount that the rights of Uyghur Muslims are being trampled, the U.K. will consider boycotting the Games. 'Generally speaking, my instinct is to separate sport from diplomacy and politics, but there comes a point when this is not possible,' Raab told a parliamentary committee.
"In Australia, where anti-China sentiments are even more ingrained than in Canada, Parliament will soon be asked to support a boycott of the Games. 'The time has come for the freedom-loving countries to say to Beijing: 'Enough is enough,'' according to an Australian Liberal senator, Eric Abetz. He also wondered why individual Australian athletes would want to lend their credibility to such a regime."
These are elected officials and ministers talking, not athletes. Canadian Olympic Committee chief executive David Shoemaker told CTV News in a statement issued last week (13th):
"We have concerns about what we are hearing is occurring in the host country and we know the Government of Canada is addressing these issues on a government-to-government basis.
"The Canadian Olympic Committee believes that sport has a unique power to bring the world together, to create dialogue and build understanding through important people-to-people connections. …
"Past Olympic boycotts such as Moscow 1980 and Los Angeles 1984 punished athletes, further entrenched governments in their positions, and achieved little else. If the end goal is to see a change, we believe a boycott would be counterproductive."
Yesterday, 20 January, marked exactly 41 years since U.S. President Carter told NBC's Bill Monroe on "Meet the Press":
"Neither I nor the American people would support the sending of an American team to Moscow with Soviet invasion troops in Afghanistan. I've sent a message today to the United States Olympic Committee spelling out my own position: that unless the Soviets withdraw their troops within a month from Afghanistan, that the Olympic Games be moved from Moscow to an alternate site or multiple sites or postponed or canceled. If the Soviets do not withdraw their troops immediately from Afghanistan within a month, I would not support the sending of an American team to the Olympics. It's very important for the world to realize how serious a threat the Soviets' invasion of Afghanistan is."
In Carter's letter to the USOC, he noted:
"In the Soviet Union international sports competition is itself an aspect of Soviet Government policy, as is the decision to invade Afghanistan. The head of the Moscow Olympic Organizing Committee is a high Soviet Government official.
"The Soviet Government attaches enormous political importance to the holding of the 1980 Olympic Games in Moscow, and if the Olympics are not held in Moscow because of Soviet military aggression in Afghanistan, this powerful signal of world outrage cannot be hidden from the Soviet people, and will reverberate around the globe. Perhaps it will deter future aggression."
Nelson Ledsky, head of the Olympic Task Force in the U.S. State Department said at the time: "There is something repellent about Soviet troops in Afghanistan at the same time flights of doves are being let loose in Moscow."
In a speech a few months later, Carter quoted from the 1980 edition of the Handbook for Party Militants in the Communist Party:
"The idealogical struggle between East and West is directly involved in the selection of the cities where the Olympic Games take place. The decision to award the Olympic Games to the capital of the world's first socialist state is convincing testimony of the general recognition of the historic importance and correctness of the foreign policy course of our country, and of the enormous service of the Soviet Union in the struggle for peace."
A study of government documents related to the boycott, compiled in 1982 by Ray Morrison at the University of Illinois, noted that alternatives had been proposed:
"Some U.S. athletes proposed that they be allowed to participate in the Moscow Games, but not take part in the opening, closing or medal ceremonies.
"The National Olympic Committees of several European countries suggested that the Games be held in Moscow but without the usual political trappings. All nations would march under the Olympic flag, all athletes would wear the same uniform, no national anthem would be played, and no flags would be raised at the medal ceremonies. The I.O.C. decided to allow teams the option of not using the national flags or anthems at Olympic ceremonies, but ruled out the other suggestions."
In retrospect, the 1980 Olympic boycott did not move the Soviets to retreat from Afghanistan, and the retaliatory boycott of the 1984 Games in Los Angeles by most of the Warsaw Pact countries kept their athletes home (but also prevented performances by what would have been the most thoroughly-doped-up teams in history).
So the question is raised about how governments can show their displeasure with Olympic hosts while still supporting their athletes?
It's actually quite difficult if you look at the Olympic Charter (2020 edition), which requires National Olympic Committees such as Canada, in Rule 27.6:
"The NOCs must preserve their autonomy and resist all pressures of any kind, including but not limited to political, legal, religious or economic pressures which may prevent them from complying with the Olympic Charter."
Let's say the Canadian government required its 2022 Winter Games team to wear a uniform that included "Free the two Michaels." That would run afoul of Rule 27.6 quoted above as well as the already-under-scrutiny Rule 50.2, which states:
"No kind of demonstration or political, religious or racial propaganda is permitted in any Olympic sites, venues or other areas."
Banning Chinese athletes from competing in Canada would no doubt be looked at as grounds for suspending the Canadian Olympic Committee due to government interference with the Olympic Charter.
It's a difficult position that the International Olympic Committee has, in fact, been unable to solve since the infamous 1936 Olympic Games in Berlin; awarded to the city during the Weimar Republic, but then held under the Nazi government by the time the event took place. And political issues bedeviled the 1976, 1980 and 1984 Games and could have carried on to the 1988 Games in Seoul, Korea if not for vigorous diplomacy by then-IOC chief Juan Antonio Samaranch of Spain.
Beyond the usual economic and diplomatic sanctions, a country can prevent any of its government officials from attending a Games. Or require its domestic broadcaster to include messages about its view of the host in its coverage. Or fly a special flag at its embassies and consulates in the host country, or in countries around the world during the Games. It could issue postage stamps or coins calling for change in China (these actually would have some serious worldwide implications!). A special Olympic pin, perhaps? All of these are beyond the scope of the IOC, which will not appreciate these gestures, but also cannot do anything about them.
The IOC Executive Board may need to consider the Beijing 2022 political situation in its upcoming deliberations about any changes to Rule 50.2 of the Charter. Even the U.S. Olympic & Paralympic Committee's own request for allowing protests at the Games does not handle this situation cleanly:
"It calls for the IOC and IPC to update guidelines to allow for peaceful actions that specifically advocate for human rights and racial and social justice, and distinguishes those acts from to-be-defined 'divisive demonstrations' – including, but not limited to, currently prohibited acts of hate speech, racist propaganda, political statements and discrimination."
Any of the above-noted actions by Canada that are aimed at the 2022 Winter Games would certainly be condemned by China as "divisive" and "political statements" and possibly by its allies as well.
It's an unhappy place for everyone: athletes, officials, governments such as Canada which allocate millions of dollars annually to support its Olympic athletes, the IOC, the Beijing organizers, the winter-sport federations, and of course the Chinese government, which has its own ideas about what right and wrong are from their perspective.
In his "Meet the Press" interview back in 1980, Carter said "I do not want to inject politics into the Olympics" – just as he was doing so – and suggested Greece as a permanent site for the Games. That's not going to happen, but perhaps the best post-2022 hope for more tranquility might be IOC chief Thomas Bach's reform of the Games bidding process which has eliminated head-to-head votes, but instead develops host selections through discussions that lead to a simple confirmation by the IOC membership.
Bach has said he prefers this approach in order to ensure there are "no losers." The IOC itself may be among those being saved as well, if it can get past the Covid-ravaged Tokyo Games and the now-in-controversy Beijing Winter Games in 2022.
Rich Perelman
Editor
You can receive our exclusive TSX Report by e-mail by clicking here. You can also refer a friend by clicking here, and can donate here to keep this site going.
For our 709-event International Sports Calendar for 2021 and beyond, by date and by sport, click here!