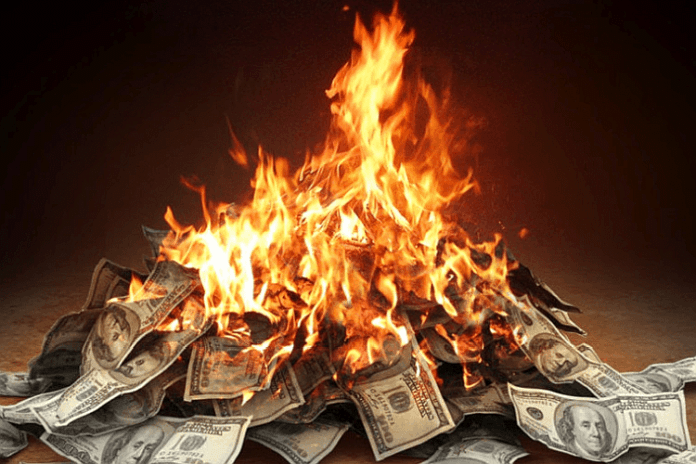 (For our Highlights of the weekend's major competitions, click here)
● Plus: Sydney 2000: Coates told 2008 interviewer Sydney "bought" the Games = Winter Games 2030: IOC technical group finishes in Salt Lake, on to Vancouver = World University Games: FISU tours North Carolina venues for 2027 = IOC: "Virtual Sports" fest coming 2023 = Russia: Latvian legislation bans its athletes from Russia = Athletics: USATF adds RealResponse to SafeSport program = Boxing: IBA testing new mouthguard for safety and scoring; women's Worlds to get $2.4 million prize purse = Fencing: Double gold winner Velikaya says no more Olympics for her without Russian flag and anthem = Football: 23.5 million more ticket requests for FIFA World Cup = Skating: Four candidates for ISU President = Swimming: Rylov did not violate ban by Russian Champs swims ●
"California's Football Bowl Subdivision football players and Division I men and women basketball players are predominantly Black, and are the only college athletes in the state who do not receive at least 50 percent of the revenue that they produce."
That's from the preamble to California Senate Bill 1401, the "College Athlete Race and Gender Act," introduced by Stephen Bradford (D-Gardena) and which would have colleges and universities pay their athletes directly about whatever is realized from their name, image and likeness.
It would likely have the effect of collapsing many of the university athletic programs in the state, including at UCLA, USC, Stanford and Cal, as well as most (if not all) of programs in the California State University system. It includes:
● Every "institution of higher learning" in the state will be required to "establish a degree completion fund" for all athletes at the school, payable to the athlete if he or she earns their Bachelor's Degree within six years of enrolling.
● "The amount deposited into a student athlete's degree completion fund … shall be determined by subtracting the amount of grant-in-aid athletic scholarships offered in the student athlete's sport from 50 percent of the athletic program's revenue for that individual sport. The difference shall be divided among each student athlete in that sport. The resulting quotient shall be allocated to the student athlete's degree completion fund."
● Each "athlete shall have immediate access to funds in their degree completion fund of up to twenty-five thousand dollars ($25,000) per academic year."
For football, this will result in some money for the players, which is Bradford's intent. It will result in something for men's basketball players, maybe for women's basketballers and little or nothing for everybody else.
Checking the Equity in Athletics Database, a U.S. Department of Education program in which many universities often lie about their athletics finances, but is a general barometer of revenues and expenses, what does this mean for, say, UCLA and USC from reports from the last pre-Covid year of 2019?
At UCLA (as reported):
● Total revenue: $119,391,431
● Total expenses: $119,391,431
● Football revenue: $37,548,589 (128 players)
● Basketball revenue/men: $11,036,275 (15)
● Basketball revenue/women: $902,912 (26)
● Track revenue/men: $197,019 (121)
● Track revenue/women: $199,666 (159)
Taking 50% of the revenue and then subtracting the cost of grants-in-aid would leave essentially nothing in every sport except football and men's basketball. For football, 50% of the 2019 revenue at UCLA was $18,774,294, and when divided among 128 players, is $146,674 per player, out of which the scholarship cost must be deleted.
UCLA states that its costs for in-state enrollees for tuition, fees, room and board is $36,172, but for out-of-state enrollees – and there are a lot of those – the cost goes to up to more than $64,000. Even so, the football players make out, with about $110,000 for in-state players and maybe $82,000 for out-of-state players.
For men's basketball, UCLA takes in $11 million, so half of that is $5.5 million, divided among just 15 players. That's $366,667 each, a bonanza (and a serious tax problem for what are now professional players).
But what about women's basketball? UCLA's women's program took in a paltry $902,912 and has 26 players listed (even though the limit is 15). So, 50% of that revenue is $451,456 and if divided by the 15-player limit, is $30,097, which doesn't even cover the scholarship costs.
Same for all the other sports. Even the popular women's gymnastics program grossed only
$991,693 in 2019. Half of that is $495,847 and with 22 athletes, the average is $22,538, not even close to the cost of a full (or partial) scholarship.
Where's the $25,000 a year supposed to come from for the 738 out of 881 student-athletes at UCLA who aren't men's football or basketball players?
Looking at the preamble to his bill, Bradford doesn't care; only players in the "predominantly Black" sports of football and basketball matter.
UCLA's situation as a major state university is similar to its private, crosstown neighbor, USC:
At USC (as reported):
● Total revenue: $127,801,994
● Total expenses: $127,801,994
● Football revenue: $53,380,160 (118 players)
● Basketball revenue/men: $6,540,372 (15)
● Basketball revenue/women: $2,952,488 (12)
● Track revenue/men: $901,282 (39)
● Track revenue/women: $925,023 (34)
USC is a private school and costs a lot more than UCLA; its estimate is $77,459 annually, including tuition, fees, room and board and transportation.
Still, the football players will get paid, as 50% of the 2019-year revenue is $226,187, or $149,128 above the cost of tuition.
Men's basketball? Half of the USC men's revenue is $3,270,186 and divided by 15 players is $218,012, or about $140,553 after the scholarship cost. Not UCLA money, but still pretty good.
Women's basketball? Their 50% revenue share is $1,476,244 or $123,020 among 12 players or $45,561 after scholarships costs.
Almost all of the other USC athletes would get nothing above their scholarships, depending on the squad size.
For California universities in the Pac-12 Conference or the Mountain West Conference – Fresno State and San Diego State – such a bill would require huge infusions of cash from the universities themselves and a major cutback in sports. The NCAA – it's still around – requires 14 sports with at least six for men and eight for women to be in Division I, but how is that possible if most sports make nothing and their financial support from the surpluses of the football and men's basketball programs disappear?
And where does Title IX and "women's equity" fit in?
How long before pressure builds to just eliminate athletics altogether and just license the school names and mascots to a professional U-23 league for football and basketball only?
The bill has been passed out of the Senate Education Committee on 20 April and out of the Senate Judiciary Committee on 26 April. It's next headed to the Appropriations Committee. It has not been introduced in the State Assembly.
As U.S. college sport continues to spin out of control, the reality is widely predicted to be a super-league of the Big 10 and SEC schools, who have the most money, and some sort of other group of formerly big-time schools from the Atlantic Coast Conference, Big XII and Pac-12, and then everyone else.
Or is football completely separated and professionalized so that the NCAA basketball tournament is maintained? In every case, the Olympic-focused sports are the big, big losers.
¶
Sportico reported on a different but also potentially game-changing concept from the U.S. armed forces, taking advantage of the continuing uncertainty in collegiate sport:
"The U.S. military is actively discussing an initiative, proposed by a defense contractor, to fund athletic scholarships for tens of thousands of college athletes each year in exchange for their mandatory service."
This would not involve football or basketball, but concentrate on all of the other sports – mostly Olympic-focused – which stand to be imploded with the continuing rush to pay revenue-sport athletes.
The idea apparently came from former Auburn runner Dave Maloney, who leads Houston-based Orchestra Macrosystems, an Air Force contractor. His proposal would essentially offer scholarships to athletes at all college levels in return for post-graduate service.
The military's new budget has $1.32 billion for recruitment, compared to Sportico's estimate of $653 million in scholarship spending – outside of football and basketball – by the 131 Football Bowl Subdivision schools.
The American military already has the World Class Athlete Program (WCAP), focused on post-collegiate athletes such as distance star Paul Chelimo, who are also full-time soldiers.
If California SB 1401 passes, and spreads, concepts like this may be the savior of collegiate sport, or the start of an entirely new, sport-by-sport concept. This bears close watching.
Rich Perelman
Editor
≡ THE 5-RING CIRCUS ≡
● Games of the XXVI Olympiad: Sydney 2000 ● John Coates, head of the Australian Olympic Committee for 32 years, ended his latest term and retired, with Ian Chesterman, the AOC chef de mission for the Tokyo Games elected as the new President.
Coates will be remembered most for his strategic and lobbying efforts that brought the 2000 Olympic Games to Sydney and the 2032 Games to Brisbane. Long rumored to have engineered votes for Australia for the 2000 Games with financial incentives, The Guardian reported in a long Sunday story comments from Coates from a "recently discovered hour-long interview in 2008" including:
"Coates explained the offer to [IOC member Charles] Mukora [Kenya] and [IOC member Francis] Nyangweso [Uganda], made by him as the president of the Australian Olympic Committee. 'Clearly the Ugandan and Kenyan members I think were very nervous about having to deal with me because I sat at their table at a big banquet the night before,' he remembered. 'So I just went over and said to them, 'Look if, you know, if you vote for us and we get up, then there's $50,000 US [a different figure to the $35,000 that has been reported] for each of your two National Olympic Committees, 10 a year for the next five years or whatever, you tell them it's to be spent on sporting purposes.
"'That subsequently, and it was quite open about it, it was all audited. But subsequently one of those members was seen to have directed the 10 into his own bank account and there was an inquiry into all of that and so it's suggested we bought the Games. Well to a large extent we did …'"
Such arrangements, Coates noted, were not against the rules at the time, especially as the funds were to be given to their National Olympic Committees for training. They were prohibited after the Salt Lake City bid scandal for the 2002 Winter Games exploded in 1998.
How important were the two votes? Sydney defeated Beijing by 45-43 in the final round of voting for the 2000 Games in 1993.
● XXVI Olympic Winter Games: 2030 ● The three-member IOC technical delegation that visited Salt Lake City last week is headed for Vancouver this week, as part of the "continuous dialogue" program the IOC's Future Hosts Commission. GamesBids.com reported the IOC explained the visit:
"Services include an IOC technical site visit to assist potential hosts and their National Olympic Committees to develop their Games projects and consider their venue options.
"The technical visit also provides the Future Host Commission with a status update on the venue masterplan."
The other bidders are Sapporo (JPN) and possibly the Pyrenees-Barcelona region, where a May trip was expected, but internal squabbling has required it to be postponed.
Salt Lake City-Utah Committee for the Games chief executive Fraser Bullock told the Deseret News he was pleased with the visit. "This is exactly what we hoped to receive from the IOC: a partnership (and) great input … I strongly believe that we're going to be host of a future Games."
● World University Games ● The International University Sport Federation (FISU) announced Thursday that it has "decided to postpone Ekaterinburg's hosting rights for the August 2023 FISU World University Games."
This is an extension of the FISU withdrawal of events in Russia scheduled for 2022 and likely means that the 2023 WUG will not be held. The FISU Board will meet in November, with more attention than ever paid to the selection of a 2027 host between South Korea and the Triangle region of North Carolina in the U.S.
The Russian organizers pointed out that their event was being postponed and not canceled.
On Friday, the President of the All-Russian Federation of Rhythmic Gymnastics, Irina Viner-Usmanova, told the Russian news agency TASS that a ban from the Paris 2024 Games will be next:
"Today I heard the phrase that when the special operation is over, the sanctions will be lifted. This is another conversation to nowhere, and now we are talking about postponing the World University Games. As we can see, everything has already been scheduled for 2023, there will soon be talk about 2024, because there is also the European Championship and the selection for the Olympic Games 2024.
"We somehow manage without international competitions, and not performing at the Olympics is a problem. I think the next number of this program will be suspension from the Olympics. It would all be funny if it weren't so sad, but this puppet theater continues."
¶
The North Carolina 2027 bid team reported that "first of three official Site Visits in conjunction with North Carolina's bid for the 2027 World University Games took place earlier this week on Wednesday and Thursday, April 27-28, 2022" and visited 10 sites, including the Greensboro Coliseum, North Carolina A&T, the University of North Carolina at Chapel Hill, North Carolina Central, Duke University and others.
As part of a Raleigh-Salt Lake City exchange program, two members of the Salt Lake City-Utah Committee for the Games, Chair Cat Raney (a four-time Olympian) and Colin Hilton, chief executive of the Utah Olympic Legacy Foundation, visited with the Raleigh Chamber of Commerce.
Raney and Hilton explained the benefits seen from the hosting of the 2002 Olympic Winter Games, specifically "building global relationships, putting the local community 'on the map,' creating increased tourism, and generating major positive economic impacts. Internally, the Olympic Games led to significant and ongoing cooperation and collaboration between and among political jurisdictions, organizations, and the public and private sectors. In addition, the Games led to extensive road improvements and the construction of Salt Lake City's attractive light rail system."
● International Olympic Committee ● The next step in the IOC's engagement with the eSports community appears to be a "festival of virtual sports" in Singapore in early 2023.
The smaller Olympic Virtual Series debuted in 2021 and reportedly attracted 250,000 participants from over 100 countries. There are no specifics about the 2023 event, imagined as the culmination of a qualifying series that would begin late this year.
The concept continues the tie between the IOC and the computerized versions of physical sports which are either part of the Olympic Games or affiliated with the IOC as a recognized federation.
Singapore is used to working with the IOC to create new events; it was the site of the first-ever Youth Olympic Games in 2010.
● Russia ● Up to now, bans have been issued against inclusion of Russian and Belarusian competitors and officials in international competitions of many kinds. But on Thursday, the Latvian legislature – the Saeima – passed a ban on its athletes, team and officials participating in events in Russia or Belarus, with stiff penalties:
"Athletes and sports workers who violate the ban on participation in competitions in Russia or Belarus will not be allowed to be included in the Latvian national team, nor will they be allowed to receive public or local government funding to cover training or competition costs."
It also bans "an official of a sports organization who is a state employee of foreign state security services, intelligence services, or counter-intelligence services" from serving on the National Sports Council, the Latvian Olympic Committee, Latvian Paralympic Committee and other organizations.
It's worth noting that in normal circumstances, this kind of governmental interference with the Latvian NOC would not be well received by the IOC. But these are not normal times.
● Athletics ● USA Track & Field announced a use agreement with Charlotte-based RealResponse, an online platform that allows for real-time reporting, surveys, and as a document repository of abuse cases:
"USATF will use the platform as an additional resource in its Safe Sport portfolio. Included in the deal is the ability to receive and respond to real-time questions, feedback, concerns, and more, via text – a medium people already frequently use and trust. RealResponse's platform creates yet another way for individuals to immediately report a complaint regarding Safe Sport violations, anti-doping reports, and whistle blower reports, in addition to USATF's already existing methods of reporting (i.e., online form, phone, email)."
Observed: More ways to report abuse quickly is better, but this agreement can also be seen as another area of shortcoming for the U.S. Center for SafeSport program, created by the U.S. Congress to address abuse issues and funded by the U.S. Olympic & Paralympic Committee. Shouldn't this functionality already be available?
¶
Reuters reported "Five British police officers will face a gross misconduct hearing after they stopped, searched and handcuffed two Black athletes, in a 2020 incident that raised questions over the use of force and racial profiling."
British sprinter Bianca Williams, her partner, Portuguese 400 m runner Ricardo Dos Santos, and their baby son were in the car, the two athletes detained while the car was searched for drugs and weapons.
The misconduct hearing will be held by an independent authority, separate from the London Metropolitan Police.
● Boxing ● The International Boxing Association, sitting on the edge of elimination from the 2028 Olympic Games in Los Angeles, announced a successful trial of "impact-sensing mouthguards" at the European Youth Championships.
This is a pilot program that uses a combination of data and artificial intelligence "to inform research on brain health and to support mechanisms for verifying the judging of bouts."
Judging? This is one of the federation's biggest problems in trying to win back the confidence of the IOC and the statement noted in detail:
"The mouthguards used to record head impact data are fitted with accelerometers, gyroscopes and transmitters. These allow for the data to be studied and used in real time. In the future, it is hoped that this data could be used to inform ringside doctors while bouts are ongoing. Real time data analysis also has the potential to inform the judging of bouts: when both boxers are wearing the mouthguards, the data they generate can have a close correlation with scoring."
Maybe.
¶
The IBA also confirmed first-ever prize money for the women's World Championships, coming up in Istanbul (TUR) from 6-21 May. In each of the 12 weight classes, the winners will receive $100,000, with $50,000 for the silver medalists and $25,000 each for the two bronze medalists.
All together, that's $2.4 million. The pay scale is the same as for the men, but the total is less since the men now contest 13 classes in the IBA Worlds.
● Diving ● The 2022 FINA World Junior Diving Championships will be held from 27 November to 4 December in Montreal (CAN) at the Olympic Park Sports Centre.
The event is expected to draw more than 250 divers aged 14-18 from 40 countries.
● Fencing ● Five-time Olympic Sabre medal winner Sofya Velikaya, now 36, told an athlete's forum in Belarus she would not compete in a future Olympics unless sanctions against Russia were removed:
"I participated in the Games in Rio de Janeiro … but restrictions were already introduced against our athletes. We went to Tokyo under the flag of the [Russian Olympic Committee]. We all the time hoped that the restrictions and pressure that were in our direction would end.
"But it only grew. Everyone should be on an equal footing – to perform under their own flag and with their own anthem. Now the Olympic Movement is a big question. Until equal conditions are created, I would not go to the Games."
Velikaya is a two-time World Champion in the women's Sabre and was an Olympic gold medalist in 2016 and 2020 in the Team Sabre event; she is the 2012-16-20 Olympic silver medalist in the individual Sabre.
● Football ● FIFA reported that the second period of ticket applications for the 2022 World Cup in Qatar drew 23.5 million ticket requests. The announcement added:
"The biggest number of ticket applications came from Argentina, Brazil, England, France, Mexico, Qatar, Saudi Arabia, and the USA" and "In addition to eager applications for the final, the most coveted matches included Argentina v. Mexico, Argentina v. Saudi Arabia, England v. USA and Poland v. Argentina."
Applicants will be informed of the outcome of their applications by the end of May.
● Skating ● The International Skating Union posted its Congress agenda and details on Friday, including multiple proposals to raise the age limit in senior competitions in both figure skating and speed skating.
The ISU Council is in favor of a proposal to raise the age limit for senior competitions to age 17 (from the current 15) by the 2024-25 season:
"The ISU Council concluded that for the sake of protecting the physical and mental health, and emotional wellbeing of Skaters, the most urgently needed change is a gradual increase of the Senior category age limit in the Figure Skating Branch, from 15 years to 17 years."
This rule would have prevented Russian Kamila Valieva from skating at the Beijing 2022 Olympic Winter Games and would impact the women's competition. A Wikipedia listing of Olympic women's medalists by age shows that 12 of the 92 all-time medal winners were less than 17 years old at the time they competed, including Americans Tara Lipinski (15 in 1998), Carol Heiss (16 in 1956), Tenley Albright (16 in 1952) and Sara Hughes (16 in 2002). It would also have excluded Russia's Alina Zagitova, 15 at the time of her win in PyeongChang in 2018.
The documentation also noted comments from the ISU Medical Commission which included:
● "Generally, we know that elite athletes may delay their onset of puberty by an average to 2 years compared to the general population. Genetic disposition, intense physical training (training load), nutritional status, participation in competitive sports and psychological stress during childhood and early adolescence determine athletes' pubertal timing of development. Athletes that practice, specifically, esthetic sports, are predisposed to a delay in pubertal development."
● "Preliminary data suggest that the risk of psychological injury associated with participation in Elite youth sport is high. The concern includes burnout, disordered eating, and longterm consequences of injury."
● "Increasing the age limit to 17 years of age to qualify for entry to the Senior category allows the Junior athlete the time necessary to reach skeletal maturity decreasing risk of epiphyseal injury if training loads are modified during times of rapid growth and to expand on their social and emotional skills development."
There are other proposals to raise the age limit to 17 right away, and to change the age limits for junior events.
The ISU will also consider a figure skating proposal to expand the World Championships by adding a qualifying round for all four events to allow added participation for more countries. The top 8-12 from the qualifier (depending on event) would then move on to the championship competition itself.
A substantial change to the scoring in figure skating will be considered, to simplify the criteria from five elements to three: Composition, Presentation (replacing Performance), and Skating Skills, eliminating Transitions and Interpretation of the Music. Why? The current system "of one to process and precisely recognize each of the 27 criteria and award [Grade of Execution scores] has proved difficult if not impossible."
Elections will also be held at the Congress, to be held in Phuket (THA) from 5-10 June. President Jan Dijkema (NED) is retiring and four candidates are listed: Slobodan Delic (SRB), Jae Youl Kim (KOR), Susanna Rahkamo (FIN) and Patricia St. Peter from the U.S.
The last three ISU chiefs have come from speed skating: Norwegian Olaf Poulsen, Italy's Ottavio Cinquanta and Dijkema, covering 42 years. Moreover, all 11 ISU Presidents have been Europeans and all have been men. So there is significant possibility for change, with Delic and Kim both from speed skating and Rahkamo and St. Peter from figure.
¶
Three-time World Champion speed skater Denis Yuskov (RUS) has retired, according to the Russian Skating Union.
Yuskov, 32, won the World Single Distance titles in the 1,500 m in 2013-15-16, was second in 2017 and third in 2019. He won World Allround Championships medals in 2014 and 2015. He missed the Beijing 2022 Winter Games due to injury.
● Swimming ● FINA determined that Russian swimmer Evgeny Rylov's participation in the just-completed Russian national championships does not constitute a violation of his international competition ban through the end of the year.
A FINA statement included, "The Russian Swimming Championships was not a FINA-sanctioned event and is not linked to any FINA event, in accordance with the decision by the FINA Bureau to exclude Russian and Belarusian athletes and officials from FINA competitions through the end of 2022."
You can receive our exclusive TSX Report by e-mail by clicking here. You can also refer a friend by clicking here, and can donate here to keep this site going.
For our updated, 620-event International Sports Calendar for 2022 and beyond, by date and by sport, click here!