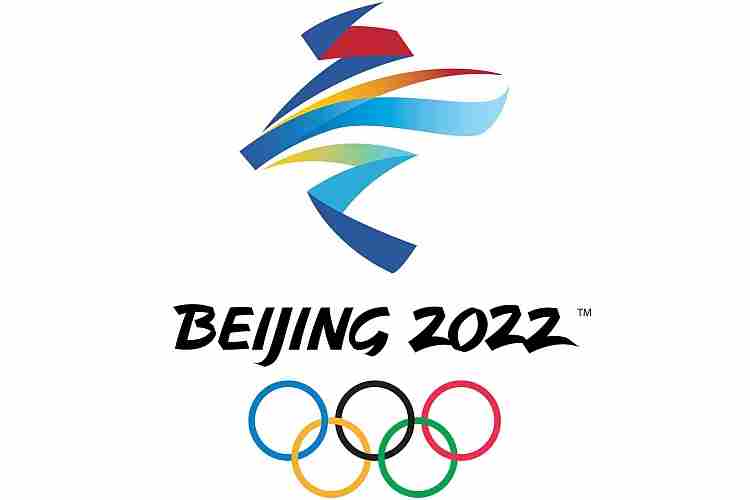 As 2022 gets underway, our preview of the stories expected to make headlines this year started with nos. 10-6 on Monday. Now for the top five:
5. Track & field in the U.S. gets its moment in the sun with World Athletics Championships in Eugene in July
"Oregon, I'm unashamedly going to tell you is a really important moment for our sport. We're into the U.S., every sport wants to be there. It is the largest sports market for us, and other sports. We need to leave there with what I have described as an 'indelible footprint.' …
"So I know the challenges that there are in promoting the sport, but all I'm really saying is that this is not just about creating a bigger footprint in the U.S. It is really vital that we improve the perception of track & field in the U.S., because that will actually help us grow the sport globally."
That's World Athletics President Sebastian Coe (GBR) speaking about the first track & field World Championships to be held in the United States, at the new Hayward Field in Eugene, Oregon from 15-24 July.
The rebuilt facility was completed in 2020, with a published capacity of 12,650 and "expandable to nearly 25,000" according to the fact sheets distributed two years ago.
It is expected that the stands will be full – Covid-19 permitting – but whether the event will have the desired impact, especially in the U.S., is up for debate. Will American viewers be engaged? Will the lure of U.S. gold-medal prospects in many of the events be a draw? In 2021, U.S. viewing of the Tokyo Olympics averaged a historically-low 15.1 million nightly in prime time, down 45% from Rio in 2016. The U.S. Olympic track & field Trials (at Hayward) last June averaged 3.2 million viewers across eight hours on NBC and 573,500 viewers across six hours on the now-defunct NBCSN.
World Athletics gets a break in the schedule, with the Olympic Winter Games in February and the FIFA World Cup not until November, so it should be the premiere summer event in global sport in 2022.
Very few details of the financing of the event have been shared publicly, with an $85 million budget revealed in 2017 that included $40 million in cash subsidies from the State of Oregon. The state's tourism authority has contributed $20 million, but no additional state funding has been disclosed.
A December 2018 story in The Oregonian identified USA Track & Field as the financial guarantor of the event.
4. FIFA's controversial 2022 World Cup finally arrives in Qatar … in November
Qatar's hosting of the 2022 FIFA World Cup has been in controversy since its selection by the FIFA Executive Committee in 2010, with allegations of corruption in the vote, followed by years of criticism over the labor environment in the country, especially in the building of seven new stadia and a major renovation of an eighth.
The tournament will be held from 21 November-18 December, by far the latest dates in history; all of the prior events had been held in May, June, or July. This will cause substantial disruptions to the club football calendars in Europe and elsewhere, but that's what you get for putting the event in a Persian Gulf country with brutally hot summers.
A total of 13 teams have qualified so far, of the 32 that will play:
● Host (1): Qatar
● Africa, Asia and Oceania: None
● Europe (10): Belgium, Croatia, Denmark, England, France, Germany, Netherlands, Serbia, Spain, Switzerland
● North/Central America & Caribbean: None
● South America (2): Argentina, Brazil
What will the weather be like? Will fans show up in Qatar to cheer on their teams? Will there be enough hotels, transportation, restaurants and all the rest to handle them? Will there be protests?
There is very little doubt that, regardless of the time of year, the television ratings should be excellent and that Qatar will work overtime to be as good a host as possible.
FIFA will say it was the right move to bring the World Cup to a tiny nation of 2.9 million people, and its staff will be determined to show that it can stage one of the world's great events anywhere.
3. Will FIFA adopt a once-every-two-years schedule for its men's and women's World Cups?
It seemed impossible that anything could shove the controversies around the Qatar World Cup into the background even temporarily, but FIFA managed it by proposing to hold the men's and women's World Cups on an every-two-years cycle instead of every four years.
The Saudi Arabian football federation proposed that FIFA study the possibility during the 71st FIFA Congress in May 2021 and the study concept passed easily. But once the consequences became clearer, the proposal created a firestorm of protests from all sorts of groups which foresee serious damage from holding the fan-magnet that is the men's World Cup every two years.
European and South American football clubs and their continental confederations – UEFA and CONMEBOL – have estimated their losses from reduced television, sponsorship and ticket sales in the billions of dollars. They might even pull out of FIFA altogether. The Association of Summer Olympic International Federations (ASOIF) issued a statement warning:
"FIFA's widely reported plan to increase the frequency of its World Cup creates upheaval, not only within the football world, but also for many sports and the important major global sporting events of which they are part. … These proposals from FIFA could impact the healthy development of sport and also put the sustainability of other international federations' events at risk."
And the International Olympic Committee, which would see the World Cup clash with the every-four-years Olympic Games, voiced not only its displeasure, but also those of other Olympic Movement stakeholders in its 11 December "Olympic Summit" that included FIFA President Gianni Infantino (SUI). The final declaration included:
"The attendees voiced serious concerns over proposals from FIFA for a biennial World Cup and the impact on the world-wide sport event calendar. It was noted that, until today, there has been neither any information nor consultation with other IFs, Continental Associations of NOCs or the IOC. The FIFA President explained that the ongoing discussions in FIFA were broader in scope than a biennial World Cup, and that what had been presented so far was only the preliminary results, which are still under discussion within FIFA. He offered to engage with the Olympic Movement in these discussions."
The football confederations in Africa and Asia are for the plan, and the North American, Central American and Caribbean confederation (CONCACAF) has discussed a compromise plan of a new event between World Cups, but not an additional World Cup.
A FIFA "Global Summit" with 207 national federations was held on 20 December 2021 to discuss the issue further, with Infantino revealing the results of FIFA's own studies:
"We have been advised by independent experts that a switch to a biennial FIFA World Cup would provide a combined additional USD 4.4 billion in revenue from the first four-year cycle, with these funds being distributed across our 211 member associations.
"This additional revenue would allow solidarity funding to move from the current level of USD 6 million per cycle to up to potentially USD 25 million on average per FIFA member association in the first four-year cycle."
However, no consensus was reached and further discussions are coming; the 72nd FIFA Congress to be held on 31 March 2022 in Doha, but there is no indication yet that a vote will be held. The biennial World Cup concept is part of the revision of the "International Match Calendar" as the current women's format will end in 2023 and the men's in 2024.
It's hard to imagine any single issue which could have more of a long-term impact on international sport that whether football expands its World Cup footprint.
2. Will the Commission on the State of the U.S. Olympics and Paralympics ever meet? And if so, what will happen?
The Empowering Olympic, Paralympic and Amateur Athletes Act of 2020 became law on 30 October 2020 and created a "Commission on the State of U.S. Olympics and Paralympics," with 16 members that was supposed to complete a thorough review of the U.S. Olympic & Paralympic Committee by the end of July 2021.
The members were nominated, with University of Baltimore law professor Dionne Koller and former USOPC Athletes Advisory Council chair Han Xiao as co-chairs, but nothing more has happened.
A request for $2,078,860 in funding for the FY2022 budget cycle with a 15-month timeline was made in September, but there has been no reported progress. Has Congress – with so many other priorities and mid-term elections coming in November – lost interest?
The Commission was supposed to review the USOPC's recent governance reforms, diversity, athlete participation, licensing and fund-raising, spending and the performance of the U.S. National Governing Bodies for each sport. Some Commission members had also already flagged the EOPAAA language allowing the U.S. Congress to remove the USOPC Board of Directors or de-certify an NGB as potential Olympic Charter tripwires for a suspension of the USOPC by the International Olympic Committee.
But nothing has happened. And nothing may happen. Critics of the USOPC had hoped that the Commission would engage in a careful review of its spending, but the fate of the entire Commission is now in question.
It's worth remembering that the Commission idea did not originate with either Sen. Richard Blumenthal (D-Connecticut) or Sen. Jerry Moran (D-Kansas), the driving forces behind the bill. It came from a separate bill introduced by former Sen. Cory Gardner (R-Colorado) that was incorporated into the EOPAAA … but may not be of much interest now.
1. The troubled Olympic Winter Games in Beijing are 31 days away … if they happen?
One of the unhappiest host-city elections in the history of the International Olympic Committee was held on 31 July 2015, when Beijing edged Almaty (KAZ) by just 44-40 to host the 2022 Olympic Winter Games.
A long-shot at first, Beijing ascended as European winter-sport capitals Oslo (NOR), Stockholm (SWE), Krakow (POL) and Lviv (UKR) all opted out, primarily for cost reasons. But once selected, the event has drawn rising criticism directed not at the preparation for the Games, but of China's heavy-handed human-rights and political actions in Hong Kong, against Taiwan and especially of its treatment – termed "genocidal" – against the Uyghur community in the Xinjiang Province.
Then came the out-of-nowhere November disappearance and reappearance of Chinese tennis star Peng Shuai, a two-time Grand Slam winner in Doubles, who accused a former Vice Premier of sexual assault, but later recanted. Her physical safety was considered at risk, but she was on a 30-minute video call with IOC President Thomas Bach (GER) and IOC Athletes' Commission head Emma Terho (FIN) to show she was all right. Doubts have continued to persist and Bach and the IOC expect to meet her in person prior to or during the Games.
A "diplomatic boycott" of the Games was announced by the U.S., and has attracted support from Australia, Great Britain, Canada and others. Calls have been made by U.S. Senator Mitt Romney (R-Utah), the head of the Salt Lake City Olympic Winter Games organizing committee in 2002, and others to have NBC skip the pageantry and host-country promotional section of the Opening Ceremony.
And then there is Covid. China has been especially aggressive in its national countermeasures against the virus and its variants, even locking down entire cities. There is chatter about the 2022 Winter Games being postponed, but this is unlikely. China will implement a "closed loop" system to segregate the athletes, officials and technicians operating the Games from everyone else and it is expected to be rigorously enforced. No foreign spectators are being allowed and with just a month to go, even domestic spectators have not yet been approved.
By all accounts, the sports preparations have been fine and the competitions are expected to be held without incident. But the restrictions on entry are severe and the number of media attending the Games may be well reduced from prior editions, which may not be of much concern to the Chinese authorities. Especially as many will be as interested in Peng as in the competitions.
It will be a troubled Games, even with near-perfect execution of the ceremonies and the events themselves. The IOC will have its third Games out of the last eight in an authoritarian nation: Beijing in 2008, Sochi (RUS) in 2014 and Beijing again in 2022, and all three have been clouded by controversy.
As of today (4th), there are 31 days remaining until the Opening Ceremony and 47 days until the Closing Ceremony.
And what if, during that time, Russia invades Ukraine?
Rich Perelman
Editor
You can receive our exclusive TSX Report by e-mail by clicking here. You can also refer a friend by clicking here, and can donate here to keep this site going.
For our 832-event International Sports Calendar for 2022 and beyond, by date and by sport, click here!