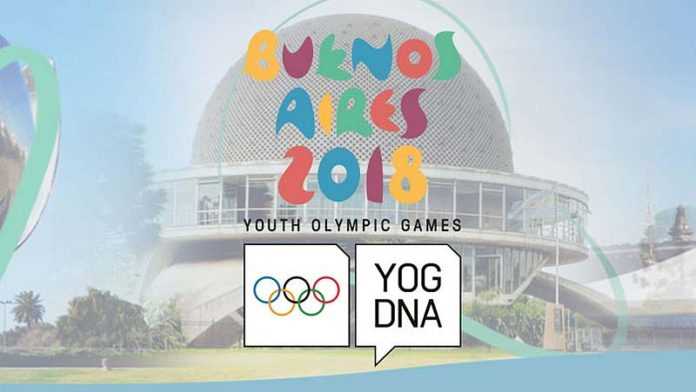 [wpdm_package id=4566 template="5a3caadf84efa"]
TSX HEADLINES – for June 27, 2018: There are 101 days left until the third Youth Olympic Games begins in Buenos Aires, Argentina.
I can wait.
Is this concept, first realized in 2010 in Singapore, really worth the effort? The man behind the "YOG" was International Olympic Committee president Jacques Rogge of Belgium, who expected the event to use only existing facilities and cost $30 million to run.
The first edition cost $284 million and the second YOG, in Nanjing (CHN), cost $274 million. The Argentine bid projected a cost – in 2012 – of $231 million, including construction.
Can this possibly be worth it?
We explore the history, the goals and the future of the YOG – it's going to Africa in 2022 – in our Lane One commentary, plus previews of U.S. teams in action this week:
(1) THE TICKER: The candidate sites for the 2020 U.S. Olympic Track & Field Trials were revealed and Austin, Texas is suddenly in the mix! Plus new momentum for men's triathlon thanks to a new USA Triathlon program at Arizona State!
(2) THE BIG PICTURE: The IOC will meet in a "forum" with the eSports world on 21 July at the Olympic Museum in Lausanne (SUI). Will IOC chief Thomas Bach be killed in a game demo?
(3) WORLD CUP: We're almost done with the group stage and saying goodbye to nearly all of the African, Asian and CONCACAF teams. Could we have made do with Europe, South America and Mexico?
(4) BASKETBALL: The U.S. men's team, made of non-NBA players, is getting set for its third set of FIBA World Cup qualifying games this weekend, playing in Mexico City and Havana. Do they get free cigars if they win both?
(5) VOLLEYBALL: The U.S. women had the best record – at 13-2 – in the FIVB Nations League round-robin, so of course they get seeded into the Final in a group with the two teams that beat them: Turkey and Serbia! The schedule and the outlook for this weekend's matches.
This issue includes ON DECK previews on Football ~ Badminton ~ Basketball ~ Beach Volleyball ~ Canoe-Kayak ~ Fencing ~ Volleyball, plus AGENDA, our exclusive calendar of upcoming international events!
[wpdm_package id=4566 template="link-template-button-popup.php"]