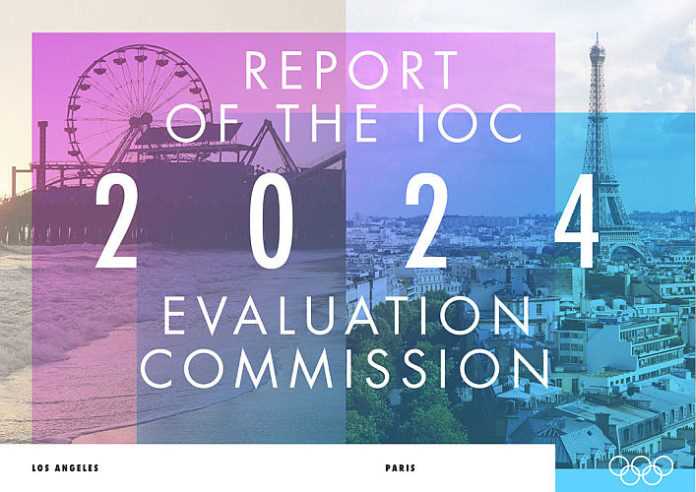 PALM DESERT, July 7, 2017 – The International Olympic Committee's Evaluation Commission gave glowing endorsements to both the Los Angeles and Paris bids for the 2024 Olympic Games in their report released on Wednesday.
But were both bids as perfect as they seemed? Both are excellent … but not perfect, and the Commission did pick up on some of the underlying issues. And there's a big monetary mistake that's a plus for both cities!
We have the details in our Lane One commentary, plus a full report on what's going on in the five-ring circus:
= p. 6/Athletics: Wayde van Niekerk's 43.62 just one of five world leaders in Lausanne!
= p. 9/Basketball: U.S. U-19 men crush Mali and head to world Cup semis vs. Germany!
= p. 11/Swimming: Ready for the Global Association of Professional Swimmers?
= p. 12/Athletics: Star-studded Diamond League meet with Farah & Felix on Sunday;
= p. 15/Football: U.S. men face Panama in Gold Cup opener in New Jersey!
[wpdm_package id=2324 template="link-template-button-popup.php"]