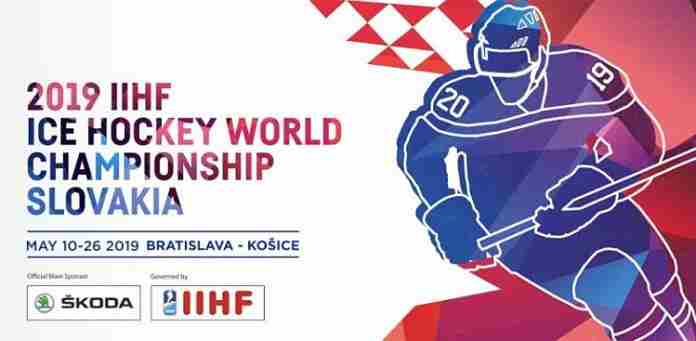 The National Hockey League was distinctly absent at the 2018 Olympic Winter Games in PyeongChang (KOR) last year, but NHL players are all over the 2019 IIHF World Championship in Slovakia.
This is the final winter-sport world championship of the 2018-19 season and the powerhouse teams are familiar: Canada, the U.S., Finland, Sweden and Russia. Sweden has won the Worlds for the past two years and three of the last six. Canada won in 2015-16 and Russia was the winner in 2012-14.
The surprise of last year's World Championships tournament was Switzerland, which made it all the way to the final before losing to the Swedes. The U.S. won its first medal – a bronze – since 2015 and is expected to do well here.
The American squad has won three bronze medals in the last six Worlds, hasn't made a final since 1950 (although the 1956 and 1960 Olympics are officially counted as World Champs, where the U.S. took silver and gold). The groups:
● Group A: Canada, Denmark, Finland, France, Germany, Great Britain, Slovakia, United States
● Group B: Austria, Czech Rep., Italy, Latvia, Norway, Russia, Sweden, Switzerland
Round-robin play in the groups will continue through 21 May, with the quarterfinals starting on 23 May. The championships matches will be on 26 May, in Bratislava.
The U.S. squad is captained by Patrick Kane of the Chicago Blackhawks and includes goalie Corey Schneider of the New Jersey Devils (6-13-4, 3.06 goals-against average) and defenseman Ryan Suter of the Minnesota Wild. It's an experienced squad, with Suter having played for the U.S. in international competition 11 times, followed by James van Riemsdyk (Philadelphia Flyers) with eight appearances and Kane with seven. Thirteen of the 17 players on the roster have played for the U.S. previously.
The U.S. won its only pre-tournament game against Germany, 5-2, on Tuesday in Mannheim (GER).
The games will be played in Bratislava (Group B), at the Ondrej Nepela Arena (capacity: 10,000) and in Kosice (Group A), at the Steel Arena (8,374). This is the 83rd edition of the IIHF Worlds, with the Canada leading with 26 wins, followed by the USSR (22 wins) and Czechoslovakia and the Czech Republic, with six each.
The NHL Network has wall-to-wall coverage of the IIHF Worlds, with the complete schedule here. Look for game results and standings here.