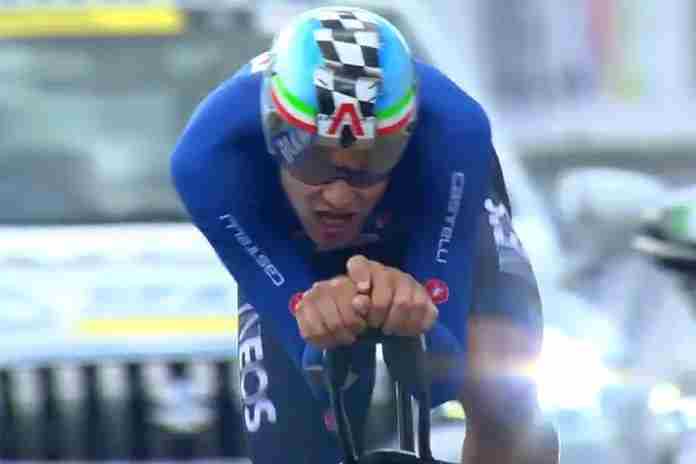 (★ Friends: Your 68 generous donations paid our semi-annual server and support costs, and starts to help with December's bill. If you would like to join in, please donate here. Your interest and enthusiasm are the reasons this site continues. ★)
Headline results of noteworthy competitions around the world:
● Athletics ● The Wanda Diamond League finale in Doha (QAT) took place without fans and in hot conditions, but still produced some stirring competitions and two world-leading marks:
● Women/800 m: 1:57.68, Faith Kipyegon (KEN)
● Women/3,000 m: 8:22.54, Hellen Obiri (KEN)
The distance races were especially impressive, with temperatures at the Qatar Sports Club Stadium hovering between 34-35 C (93-95 F) during the entire meet. Highlights:
● Men/400 m: American Kahmari Montgomery raised his right fist during his introduction, then slept through the first 200 m. He woke up in time to blast into contention around the turn and then charged down the straight to win in 45.55. Kuwait's Yousef Karam was second in 45.72.
● Men/800 m: One of the highlight events of the meet came down to the final 200 m, with Kenyan Ferguson Rotich exploding around the turn and taking the win in 1:44.16, a season's best. Elliot Giles showed he is another British half-miler to be taken seriously, with second in a lifetime best of 1:44.56. American Bryce Hoppel was fifth in 1:45.86.
● Men/1,500 m: Australia's Stewart McSweyn came in as the favorite, with the idea of taking the national record away from Ryan Gregson (3:31.06 '10), who was also in the race. But McSweyn had full control of this race, storming to the lead with 330 m left and sailing home in 3:30.51. It's a lifetime best, an Australian record and still no. 5 on the 2020 world list.
● Men/110 m hurdles: Two false starts trimmed the field to seven, leaving the race to improving American Aaron Mallet. He started the day with a lifetime best of 13.23, but even while hitting hurdles two and nine, he ran away to a lifetime best of 13.15 with just a 0.3 m/s aiding wind. The former Iowa All-American is likely to end the season no. 3 on the world list!
● Men/Pole Vault: The three big names – Mondo Duplantis (SWE), Sam Kendricks (USA) and Renaud Lavillenie (FRA) separated themselves as the only ones to clear 5.82 m (19-1 1/4). The bar then went to 5.92 m (19-5), with Kendricks and Lavillenie missing three times. Duplantis missed twice, but as the winner, he moved to 6.00 m (19-8 1/4) and missed, but was the winner with his perfect chart through 5.82 m.
● Women/100 m: This wasn't close, as reigning Olympic gold medalist Elaine Thompson-Herah got off well and breezed to victory in the third-fastest time of the year in 10.87, backing up her 10.85 world-leader in Rome on the 17th. Marie-Josee Ta Lou (CIV) was second in 11.21.
● Women/800 m: An excellent field produced a world-leading mark. Off a strong pace. Spain's Esther Guerrero led the field down the back straight, but reigning Olympic 1,500 m champ Faith Kipyegon unleashed a spectacular charge on the last half-lap to win easily in 1:57.68. That's the fastest time in 2020, and a lifetime best by 0.34. Guerrero was a clear second with a seasonal best of 1:59.22.
● Women/3,000 m: A great field was towed through the first six laps at 8:30 pace, then Kenya's distance star Hellen Obiri took over with 700 m remaining, with only countrywoman and Steeple world-record holder Beatrice Chepkoech close. This pair continued in front with Chepkoech in the lead at the bell, but then Obiri turned on the jets with 300 left and no one could catch her. She finished in a world-leading 8:22.54, her second-fastest ever!
Chepkoech was run down in the final 10 m by fellow Kenyan Agnes Tirop (8:22.92) and finished third in 8:22.92, both personal bests. In fact, placers 2-6 all got lifetime bests, including Kenyans Margaret Kipkemboi (8:24.76) and Hyvin Kiyeng (8:25.13) and Gudaf Tsegay (ETH: 8:25.23).
● Women/100 m hurdles: Strong performances for two lesser-known American hurdlers, taking advantage of being on the circuit while others stayed home. Payton Chadwick took control mid-race from British star Cindy Ofili and won in 12.78, while Taliyah Brooks came on in lane seven and grabbed a lifetime best in 12.86 for second. Ofili was third in 13.02. Chadwick moves to no. 6 on the year list.
● Women/Long Jump: The oddball system of using the last round to rank the top three saw Maryna Bekh-Romanchuk (UKR) actually get off the best jump of the day at 6.91 m (22-8) to take the win. Five-round leader Khaddi Sagnia (SWE) managed only 6.55 m (21-6) in the last round and ended up third, despite her 6.85 m (22-5 3/4) in the second round. Nigeria's Ese Brume ended up second with 6.68 m (21-11) in the final and a full-day best of 6.71 m (22-0 14).
While this was the last Diamond League meet for the season, there are still Continental Tour stops in Nairobi (KEN) on 3 October, Osaka (JPN) on 24 October and Sao Paulo (BRA) on 6 December.
● Cycling ● Australia's Rohan Dennis came into Friday's UCI World Championships Time Trial as the two-time defending gold medalist and primed to ride, but had not won any of his three time-trial races this season.
He got off to a good start, but not as good as the second-seeded Filippo Ganna of Italy, riding on home soil in Imola. He was considered a favorite after winning the Italian national time trial title in August and then the final stage of the Tirreno-Adriatico – a time trial – on 14 September.
Ganna burst off the start and ripped through the course in Imola, Italy with abandon, piling up a huge lead by the mid-way point of the 31.7 km course. Britain's Geraint Thomas had set a fierce pace and was the race leader for a while; his 14.9 km split of 18:41 was not touched until Ganna came through in an amazing 18:05, signaling he was going to be the leader when he finished.
That left Dennis as the last challenger, but while he timed 18:26 at 14.9 km, he looked no better than silver as Ganna did not let up. In fact, Dennis finished fifth, 39 seconds behind the winner.
Belgium's Wout van Aert, another of the favorites, steamed through the second half of the course to win silver (+0:26) and Swiss Stefan Kung (+0:29) was third. Thomas finished just off the podium in fourth (+0:37).
Ganna – a four-time World Champion on the track in the Individual Pursuit – became the first-ever Italian winner of the Worlds Time Trial, first run in 1994; he won bronze in this race in 2019. Van Aert's silver gave Belgium a medal for the third straight year (3-2-2. Kung won Switzerland's first medal in this event since 2013.
"It's incredible, I'm really happy," said Ganna. "I had an amazing support from the car in the final kilometres. I wasn't feeling too much pressure. I stayed with friends these last days, to just talk and think about anything but the Worlds. It's a dream, I don't have words. I already wore the rainbow jersey on the track but never on the road, so this will be a new experience for me."
The UCI Worlds conclude on the weekend, with the women's Road Race on Saturday and the men's road Race on Sunday. NBC's Olympic Channel has coverage in the U.S.
¶
Fairly good news on American Chloe Dygert, who was well positioned to win another world title in the women's Individual Time Trial, but crashed after the halfway mark. USA Cycling posted a statement including:
"She sustained a laceration to her left leg as a result of the crash. …
"Dygert was immediately treated by event medics at the site of the crash. She was transported to a hospital in Bologna, Italy where she was treated by their medical team. She is out of surgery, resting comfortably and is expected to make a full recovery."
Dygert tweeted:
"I remember thinking what if I can get my bike can I still win? The first thing I remember was asking [USA Cycling Sports Performance chief] @JimMiller_time if I was done. Then I looked down and saw my leg.
"Thank you for all the well wishes.
"I'll be back."