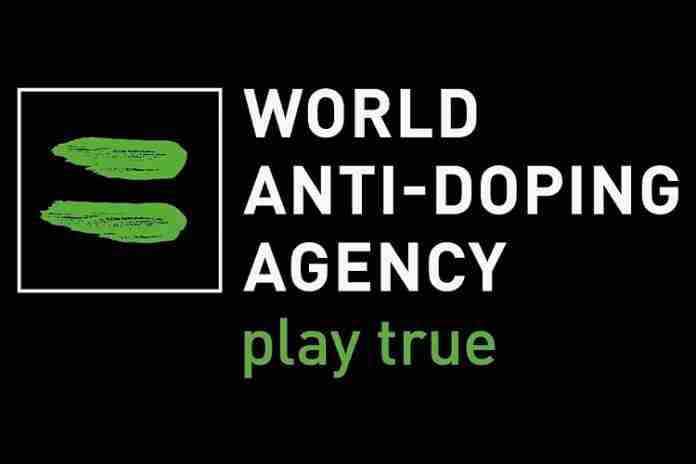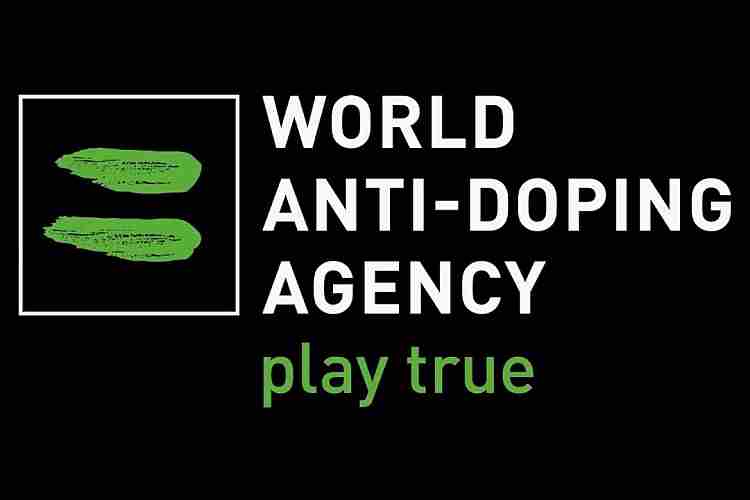 News, views and noise from the non-stop, worldwide circus of Olympic sport:
● Anti-Doping ● The highly-publicized conflict between the World Anti-Doping Agency and the U.S. Office of National Drug Control Policy has simmered down with two developments over the past week.
On Saturday (7th), a joint statement noted positive results from a meeting between WADA President Witold Banka (POL) and James Carroll, head of the ONDCP:
"In what was a very positive meeting, the two organizations agreed that the U.S. Government was vital for the protection of clean sport around the world, and that they would pursue strong and open bilateral communication going forward.
"Mr. Banka and Mr. Carroll were united in the view that this was an important meeting, where WADA and the ONDCP were able to discuss a number of areas of mutual concern in an open and honest way. Mr. Carroll reaffirmed the U.S. Government's commitment to work with WADA, from within WADA. They both agreed that the partnership between WADA and the U.S. Government was vitally important for the protection of clean sport around the world. As such, they committed to strengthening this partnership going forward and saw this meeting as an important step along a renewed path of dialogue and collaboration."
The situation was, of course, colored by the U.S. election results in which Democrat Joe Biden is projected to defeat incumbent (Republican) Donald Trump. Carroll's appointment as head of the ONDCP came from Trump in January 2019 and his future in the position is, at best, unlikely in a Biden administration.
The 17 June ONDCP report to the Congress on U.S. participation in the world-wide doping control system criticized WADA and claimed that U.S. representation should be keyed to the amount of dues it pays to WADA. This was rebutted by a WADA reply a few days later and the possibility of the U.S. being declared non-compliant by WADA opened. The situation, however, has changed and appears to be calming.
● Games of the XXXII Olympiad: Tokyo 2020 ● Kyodo News reported that the Japanese government is planning special provisions to allow athletes and support staff to enter Japan for the purpose of training or competing in the Tokyo Games in 2021:
"Foreign athletes and staff, including those from countries and regions on which Japan imposes an entry ban, will be allowed to enter the country provided they submit proof of having tested negative for the coronavirus and take sufficient precautionary measures while in the country, according to the sources.
"They can compete in international tournaments or participate in training camps, even during a 14-day quarantine period, if all conditions are fulfilled, with the same rules applying to Japanese athletes who come back to the country from abroad, the sources said."
Approval of this plan is expected to discussed on Thursday (12th).
¶
"There were parties somewhere every night. It seemed like almost the same people showed up. I have always wondered whether it is okay for the Olympics to spend this much money.
"Those involved with the games such as the Olympic family were able to party every night with free alcoholic beverages. They may not like it that the same will not be offered (in Tokyo), but I believe it will serve as a good model."
That was Tokyo 2020 organizing committee President Yoshiro Mori, speaking to reporters at a news conference last month, noting one of the many measures being undertaken to narrow the added cost of postponing the Games for a year. The organizing committee has promised a report at the end of the year which identifies the revised budget for the delayed Games, as the organizes and the governments involved look for savings everywhere.
The real beneficiaries of these reviews of service? Future organizing committees, most especially Paris 2024 and Los Angeles 2028.
● XXV Olympic Winter Games: Milan-Cortina 2026 ● The Italian government has approved €1 billion (~$1.2 billion U.S.) for infrastructure work "for road and railway projects in the Lombardy and Veneto regions and the autonomous provinces of Bolzano and Trento that will host the games."
The competition venues and athlete housing are being financed privately, either through the organizing committee, or as independent programs which will simply be used for the Games.
● Athletics ● On the same day that William & Mary announced that it would be restoring the seven sports it cut in September – including men's indoor and outdoor track – Clemson announced that it was dropping men's cross country, indoor track and outdoor track as of June 2021.
This is in a program with a budget of $131.9 million in 2019, having increased from $74.7 million just five years earlier. But Athletic Director Dan Radakovich wrote in a Web site post:
"After a long period of deliberative discussion and analysis we concluded that discontinuing our men's track and field program is in the best long-term interests of Clemson Athletics. …
"The annual $2-million plus in savings will be reinvested into other athletic department initiatives, including our remaining Olympic sports and will help to provide additional financial stability moving forward. The Department of Athletics has already undertaken several significant measures to address a projected resource shortfall of $25 million this fiscal year.
"In our long-term planning, we looked at the changing demographics of the Clemson campus. Of Clemson's men's sports, only men's track and field and cross country could provide the Department with both substantial cost savings as well as the ability for long-term Title IX compliance."
This comes a month after the University of Minnesota saved men's outdoor track, but eliminated indoor track & field. Minnesota's athletic department is reported to have a $123 million budget for 2019-2020.
This is all part of the panic caused by the coronavirus, but the damage to track & field and other under-fire sports such as men's gymnastics, are worrying.
● Cycling ● The Union Cycliste Internationale held its 2020 Congress by video conference last week, with representatives from 115 nations participating. Beyond a review of the difficult year in cycling in 2020, the UCI expanded its membership to 197 national federations, but also took the highly unusual step of replacing three national federations:
"[T]he UCI Congress decided to exclude the Cycling Federation of Chile, the Bulgarian Cycling Union and the Cycling Association of Montenegro for serious violations of their obligations pursuant to the UCI Constitution, in particular concerning governance and financial obligations. Three new Federations were then affiliated for these three countries: the National Federation of Chile, the National Federation of Bulgaria and the National Federation of Montenegro."
This is an important development, especially for those in the U.S. who may think that the removal of National Governing Bodies by the U.S. Olympic & Paralympic Committee or the U.S. Congress (under the now-law S. 2330) won't happen due to ties with the relevant International Federation. In short, it happens.
There was also a significant discussion concerning the financial implications of the coronavirus. UCI's financial statements for 2019 were presented, showing CHF 40.7 million in revenues and CHF 46.7 million in expenses for an operating loss of CHF 6.9 million (1 CHF= $1.09). After some good investment gains, the loss for the year was CHF 3.5 million. The UCI finished 2019 with reserves of CHF 41.6 million, quite solid. There are also deferred revenues already in hand of CHF 13.6 million from future events.
A discussion of the 2020 finances revealed that the cancellation of the 2020 Olympic Games would have an impact of about CHF 18 million on the federation. For the 2020 calendar year, the loss of the normally-due Olympic revenue and the implosion of the racing calendar resulted in about CHF 33.2 million in lost revenue. After 2020, reserves will fall to about CHF 20 million, with the hope that the Games will be held in 2021.
¶
The development of women's cycling was deeply hurt by the coronavirus pandemic, according to the annual survey of more than 100 riders by The Cyclists Alliance. While a few stars are able to collect more than €100,000 in salary, only 25.5% earned more than €30,000 and 32% earned less than €15,500 (including 25% who earn no salary at all).
There are eight teams on the Women's World Tour for 2020, all of which are obligated to pay a minimum salary to their riders. The 47 "continental" level teams are not so required; some of these teams operate on a tiny annual budget of €100,000 or so (€1 = $1.18). Also:
"72 per cent of riders who took the survey indicated that they would consider leaving the sport due to financial reasons, 56 per cent would leave the sport to start a family, and 40 per cent would leave to start a new career. However, 87 per cent indicated that they would prolong their careers in cycling if assisted with increased funding, while 46 per cent indicated a need for parental policy in order to start a family while still competing."
● Figure Skating ● The coronavirus continues to rearrange the 2021 sports schedule as the U.S. Figure Skating nationals will now take place from 11-21 January at the Orleans Arena in Las Vegas, Nevada.
The event was to be held in San Jose, California from 11-17 January, but given the success of the closed environment used for the Skate American competition in Las Vegas, it was felt the event was safer there. San Jose was awarded the 2023 U.S. nationals instead.
● Swimming ● The final two matches of the International Swimming League's "regular season" were held on concurrent days in the 25 m short-course pool at the Duna Arena in Budapest, Hungary.
Match 9 saw defending champion Energy Standard (Paris) win with 573.0 points to 428.0 for the Tokyo Frog Kings and 415.5 for Iron (Budapest). Eight swimmers won multiple individual events, led by Swedish superstar Sarah Sjostrom with four:
● Chad le Clos (RSA): Men's 100-200 m Fly
● Danas Rapsys (LTU): Men's 200-400 m Free
● Emre Sakci (TUR): Men's 50-100 m Breast
● Kosuke Hagino (JPN): 200-400 m Medley
● Nicholas Santos (BRA): 50 m Fly, 50 m Fly Skins
● Sarah Sjostrom (SWE): Women's 50-100 m Free, 100 m Fly, 50 m Free Skins
● Benedetta Pilato (ITA: age 15): Women's 50-100 m Breast
● Yui Ohashi (JPN): Women's 200-400 m Medley
The final regular-season match was a showcase – once again – Cali Condors, who completed an undefeated schedule with a 558.0-495.0-398.0 victory over the L.A. Current and the London Roar.
The meet's stunner was Annie Lazor's 200 m Breaststroke win over fellow American Lilly King by 2:17.04-2:17.18, King's first defeat in two seasons of ISL competition. She had won 27 individual races in a row.
King also lost to fellow American Molly Hannis, 29.17-29.18 in the 50 m Breast (Lazor was sixth), then won the 100 m Breast, 1:03.15-1:04.43 over Jamaica's Alia Atkinson (Lazor fourth, Hannis sixth). She finished off the meet with three crushing wins in the 50 m Breast Skins races, clubbing Hannis by 29.24-29.85 in the final.
Including King, there were eight swimmers with multiple wins:
● Caeleb Dressel (USA): Men's 50-100 m Free, 100 m Fly, 100 m Medley
● Ryan Murphy (USA): 50-100-200 m Back, 50 m Back Skins
● Nicolo Martinenghi (ITA): 50-100 m Breast
● Lilly King (USA): Women's 100 m Breast, 50 m Breast Skins
● Beryl Gastaldello (FRA): Women's 100 m Free, 50-100 m Fly, 100 m Medley
● Beata Nelson (USA): 200 m Back, 200 m Medley
● Hali Flickinger (USA): 400 m Free, 200 m Fly
● Olivia Smoliga (USA): 50-100 m Back
The seasonal MVP standings showed Dressel with 277 total points to 246.5 for Gastaldello, 233.0 for Murphy and 228.0 for King.
The Condors finished with 16 points in the seasonal team standings to 15 for Energy Standard and 13 for the London Roar. The semifinals will be held on 14-15 and 15-16 November with the final on 21-22 November, all in Budapest.
¶
Swimming-mad Australia could lose its 2012 Olympic bronze medal in the men's 4×100 m Medley Relay as breaststroke Brenton Rickard has been charged with a doping violation during the continuing re-tests of the London samples.
Rickard indicated in an e-mail to teammates that he had been found to have a small amount of the masking agent furosemide in his system, a prohibited substance. A hearing was held by video conference on Monday with the Court of Arbitration for Sport.
Agence France Presse reported that Australia has never lost an Olympic medal to doping before.
● Wrestling ● The fate of the 2020 United World Wrestling World Championships has now been decided:
"UWW had set a benchmark requiring that at least 8 of 10 of the top nations from the 2019 World Championships, and 70% of total athletes, participate in 2020. With many nations reinstating travel restrictions in response to COVID-19 the participation hurdles were not met."
Scheduled for 12-20 December in Belgrade (SRB), an "Individual World Cup" will be held instead, with CHF 300,000 in prize money available across the 30 classes in men's and women's Freestyle and Greco-Roman. The dates are still to be confirmed.
Three major federations – USA Wrestling and those from Cuba and Japan – had decided not compete in the 2020 Worlds in advance of the decision.
● World University Games ● The endangered Winter World University Games in Lucerne, Switzerland was re-scheduled from January 2021 to 11-21 December 2021, when the impact of the coronavirus is expected to have significantly lessened.
¶
Baylor University's men's basketball team will represent the U.S. at the 2021 World University Games in Chengdu (CHN) in August 2021. The U.S. International University Sports Federation (US-IUSF) selected the Bears, which is expected to be one of the powerhouse teams in NCAA play this coming season. It's the fifth time an individual men's college team has been chosen to represent the U.S. at the WUG, after Northern Iowa (2007), Kansas (2015), Purdue (2017) and Clemson (2019).
¶
The future of the WUG is looking promising, with interest for the 2025 edition expressed from both Germany and Italy. The U.S.-IUSF is looking into the possibility of hosting the 2027 edition. The 2023 Winter World University Games will be held in Lake Placid, New York.
● At the BuZZer ● Reader Barry Schreiber sent a reminder that 9 November marked the 125th anniversary of what was essentially the start of organized women's track & field, the first Field Day at Vassar College in Poughkeepsie, New York.
The six events included the 100 and 220-yard sprints, the 60-yard hurdles, high jump and running broad jump, with the Class of '97 winning by 24-14-5 over the classes of 1898 and 1896. The event was such a success that the number of events was doubled in 1896 and 42 editions of the Field Days at Vassar were held until ended the 1937 meet.
Those early meets were the catalyst for many more events at high schools and colleges throughout the area and spread across the nation. Now you know.
You can receive our exclusive TSX Report by e-mail by clicking here. You can also refer a friend by clicking here, and can donate here to keep this site going.
For our 526-event International Sports Calendar from October 2020 to June 2021, by date and by sport, click here!