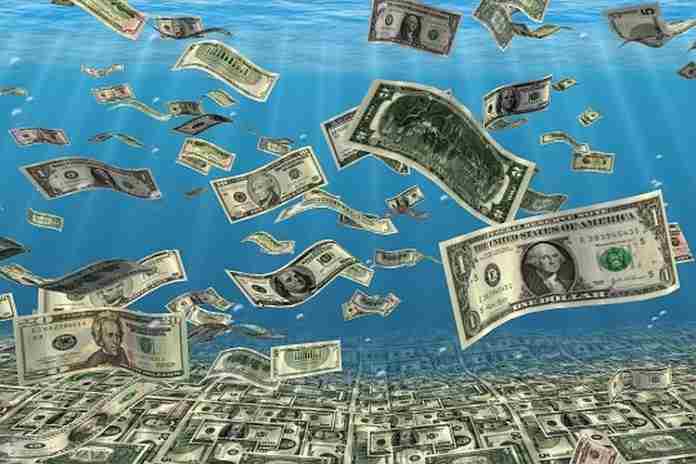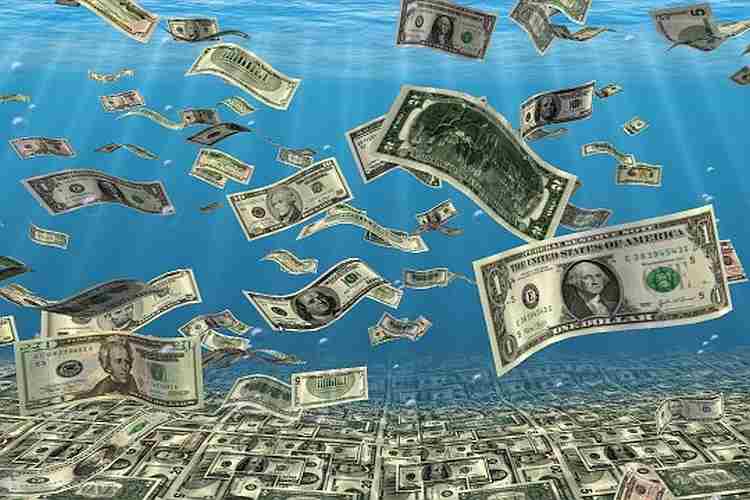 (Friends: As you know, TheSportsExaminer.com is a free site, but we still have expenses, for hosting and technical support. Our semi-annual bill has arrived, and if you value what you read here, perhaps you can donate to help with the costs. Thank you.)
News, views and noise from the non-stop, worldwide circus of Olympic sport:
● Aquatics ● As further proof of the central role that American colleges play in development of U.S. (and foreign) Olympic talent, a new study shows that some $366 million was spent to support swimming and diving programs.
The figures come from a review of the U.S. Department of Education's Equity in Athletics database by track & field coach George Perry, also the editor of the NALAthletics.com Web site.
Perry noted that there are 682 programs in the collegiate system, at all levels; for 2018:
● $281.94 million in revenue
● $366.57 million in expenses
● ($84.63 million) overall loss
The losses come primary from NCAA schools and especially the big-school programs in the Football Bowl Subdivision. NCAA schools accounted for 93.8% of all revenue, 95.4% of all spending and 100.7% of the losses!
In fact, 36 universities lost more than $1 million on swimming & diving in 2018. The biggest money-losing programs:
(1) $4.10 million: Michigan (Big 10)
(2) $4.09 million: Tennessee (SEC)
(3) $4.06 million: Indiana (Big 10)
(4) $3.38 million: Ohio State (Big 10)
(5) $3.46 million: Auburn (SEC)
(6) $3.37 million: Texas A&M (SEC)
(7) $3.35 million: Kentucky (SEC)
(8) $3.02 million: Florida (SEC)
(9) $3.02 million: Georgia (SEC)
(10) $2.93 million: Alabama (SEC)
That's two conferences only, and seven of 10 from one conference. Perry noted that the figures showed that schools that finished in the top 10 at the men's and/or women's 2018 NCAA Division I championships had a combined loss of $46.84 million on revenue of just $29.31 million and expenses of $76.14 million.
These totals do not, of course, include the cost of building and maintaining the pools themselves, which are happily also used (at most schools) for recreational swimming, life safety training and other sports such as water polo. Adding all of that in takes collegiate spending on aquatics sports into the half-a-billion dollar range. Very impressive, and underscores how important American colleges are in U.S. dominance in the sport.
That's important to note as college spending on pools and programs will be severely challenged due to the impact of the coronavirus pandemic.
Our thanks once again to Perry for his wizardry with the massive Equity in Athletics database!
● Athletics ● In the face of the unpaid $5 million fine and $1.31 million in expenses due on 1 July, Russian Athletics Federation chief Yevgeny Yurchenko resigned on Monday (13th). According to a statement from the federation, Yurchenko – elected only at the end of February this year – noted:
"I am announcing today my resignation from the post of the president of the All-Russia Athletics Federation and I am launching the process of the reelection of RusAF's administrative management. …
"I hope that the newly-elected president of RusAF will advance in the practical solution of the five-year-old complications in relations with World Athletics and will also attract ample money for the financing of the federation's development."
The World Athletics Council will meet on 29-30 July and it is possible that a recommendation could be made to the World Athletics Congress that Russia be expelled. The last report of the Russia Task Force stopped short of this, but recommended the fines which, so far, remain unpaid.
¶
About the recent comments by legendary sprinter Usain Bolt (JAM) that he would come back if his coach – Glen Mills – asked him to, Mills told the Jamaica Observer only:
"It was not I who told him to retire."
More revealing, however, was Bolt's comment about whether he missed competition. "No, I miss the crowd. When I watch football and hear the cheers I miss that, not the training."
¶
The 2016 Olympic silver medalist in the women's 20 km walk, Mexico's Maria Gonzalez, lost her appeal of a four-year sanction for an October 2018 doping positive for a tiny amount of Trenbolone, a prohibited anabolic steroid.
The Court of Arbitration for Sport panel found that while Gonzalez originally claimed the doping positive as a result of contaminated meat, she admitted "she had not told the truth at the hearing at first instance … that her evidence had been falsified, and that documents and evidence were fabricated."
The decision went to considerable lengths to distinguish this case from that of American long jump star Jarrion Lawson, who also had a sanction levied, but was successful on appeal – also using the contaminated meat defense – but with a very clear and convincing evidentiary support, including payment receipts for the restaurant in which he ingested the contaminated meal. Moral of the story: keep your receipts!
Gonzalez is now ineligible for four years from 16 November 2018.
¶
Adding to the list of major events canceled by the coronavirus pandemic is the 2020 Chicago Marathon, scheduled for 11 October. Of the six World Marathon Majors which would normally be run this year, the only remaining race still hoped to be held is the London Marathon for 4 October.
● Weightlifting ● While the pandemic has been shutting down competitions everywhere, it's fair to say that the USA Weightlifting folks have been trying to figure some ways to keep their sport alive.
A program with Snap Raise was announced last week to allow donations to be made to USA Weightlifting clubs, with a goal of $100,000 to support regional events over the next 12 months.
In a further response to the pandemic, the federation announced today (14th) that it has introduced "an unlimited remote working policy for all employees."
A statement continued, "The move has been established to reduce USAW's physical footprint and their existing Colorado Springs HQ will be redesigned as a co-working and meeting space." One of the benefits: "The changes will also help to widen the talent pool available to USAW with new staff able to be hired from anywhere in the country."
Big thinking – and possibly significant future savings – from one of the smaller of the U.S. National Governing Bodies.
● Doping ● U.S. Anti-Doping Agency chief Travis Tygart doubled down on his criticism of the World Anti-Doping Agency and his support of the highly-critical U.S. Office of National Drug Control Policy report which – among other things – threatens to withhold U.S. funding for WADA if not given "appropriate" representation at all levels of WADA governance.
Said Tygart in an Agence France Presse story:
"What's great is that the United States is clearly serious about reform and is willing to seek authority from Congress to withhold the money. That would have a devastating impact on WADA. Nobody wants that to happen.
"But the promises of reform have been unfulfilled. Athletes are frustrated and governments who are paying attention are frustrated."
and
"We want a strong independent WADA. But WADA made it clear in its response that they're going to retaliate if the money stops and they're going to kick [the] U.S. out of WADA.
"At the end of the day, the US doesn't have a seat on the [WADA] executive committee so it's not going to matter. We hope they don't do something else to us such as open up a non-compliance claim.
"But there's no real loss because we don't have representation as things stand today."
This is classic power politics, but the eventual winner is not at all clear.
¶
The International Olympic Committee announced yet another London 2012 doping positive, disqualifying Turkey's Mete Binay, the sixth-place finisher in the 69 kg weightlifting event, for use of the banned steroid stanozolol.
This is now the 75th positive – nine during the Games and 66 afterwards – from 2012, the highest total of any Games in history.
● World Games: Birmingham 2022 ● The sports program for the one-year-delayed World Games 2022 in Birmingham, Alabama was made official last week. The list includes 30 sports, 54 disciplines and 207 medal events.
According to the World Games Federation, "Completely new disciplines in The World Games official programme are Drone Racing (Air Sports), Canoe Marathon (Canoe), Breaking (DanceSport), Women's Fistball, Parkour (Gymnastics) and Men's Lacrosse. Women's Lacrosse was in the official programme for the first time in 2017."
Of note was the inclusion of American Football in the program; it had been part of the World Games in 2005 and in Wroclaw (POL) in 2017, with college players participating for the U.S. and finishing third to France and Germany.
In addition, NBA Hall of Famer and Olympic gold medalist Charles Barkley – who grew up in Leeds, Alabama and attended Auburn – was named as Honorary Co-Chair and Ambassador for the event.
The event will be held from 7-17 July in 2022, in and around Birmingham.
● Collegiate athletics ● Steve Dittmore, the insightful Assistant Dean in the Department of Health, Human Performance and Recreation at Arkansas, tweeted last week that with the elimination of five sports, "Dartmouth makes it 36 men's D1 programs and 27 women's D1 programs."
He also opined – and remember you heard it from him – "The more I think about college athletics, the more I believe the end game is Power 5 schools taking football, maybe all of their athletic programs, out of the NCAA entirely and forming their own association."
● At the BuZZer ● Check out this exchange on Twitter between long-time Olympic observer Alan Abrahamson and former – and still very influential – IOC marketing director Michael Payne:
Abrahamson:
"The #IOC session planned for next Friday 17th [July] is 4 hours. Instead of meeting for 3 days in person, just 4 hours online. Underscores how power has shifted virtually (pun intended) entirely to IOC administration from membership."
Payne:
"What makes you think IOC administration was not already quietly discreetly running the show years ago?"
Abrahamson:
"Never said 'twas not so the case … but a four-[hour] show makes things very plain, yes?"