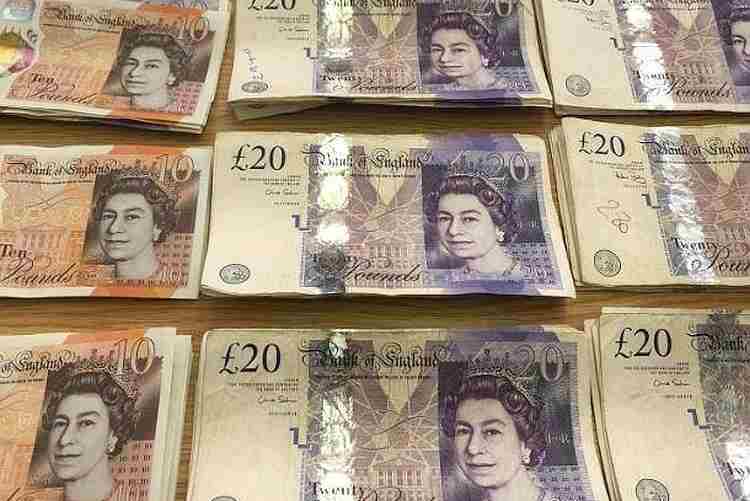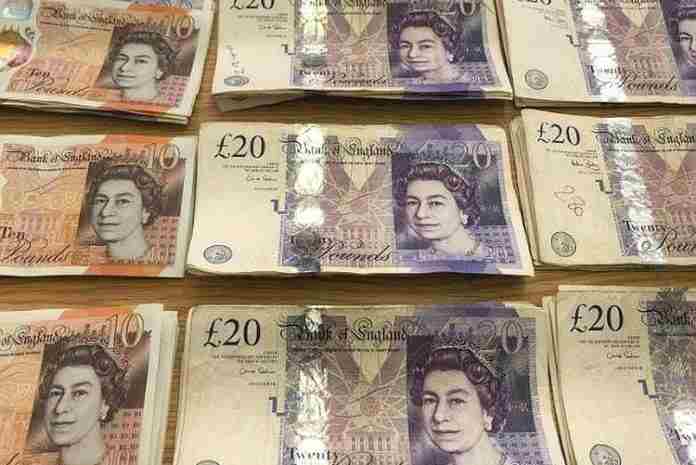 News, views and noise from the non-stop, worldwide circus of Olympic sport:
● Vox Populi ● On the responses to our 24 April story about World Athletics chief Sebastian Coe asking for more world-class meets in the U.S.:
I disagree that track is "dead" in the U.S. I think that it is has not been marketed well and that the athletes have had little say on how it is marketed. The presentation of the sport has to be reimagined. More one on one competition in particular events, made for a TV audience. Securing events to a sports betting company. Allowing top-tier athletes to form their own tour groups like the ATP or WTA. Virtual reality e-gaming. I think there is some room for growth.
~ Mark Conrad
Regarding our 6 May story remembering IOC President Juan Antonio Samaranch, and ranking the IOC President from 1-8, we received a few comments. All had Pierre de Coubertin as no. 1 and Samaranch as no. 2. One commenter had Jacques Rogge as no. 3, but another had him lower (we had him no. 4, behind Sigfrid Edstrom).
The worst? Said one: "Brundage should be last…as a bigot and Nazi supporter." We had him seventh of eight, with the luckless Irishman Lord Killanin in the final slot.
What of the current IOC chief, German Thomas Bach? Two opinions placed him third, behind Samaranch and ahead of Edstrom. But who knows what the future holds; Bach's first term isn't up until 2021 and he can be re-elected to one further term of four years (into 2025). But he says he has not decided on whether he will run yet.
● Games of the XXXII Olympiad: Tokyo 2020 ● To the surprise of absolutely no one, the International Olympic Committee's Coordination Commission chief said last Saturday that "We're proceeding on the basis that there is no Plan B of deferring the Games again or anything like that."
Australian John Coates told the Australian Olympic Committee's annual general meeting that "Because we all must wait longer than the already-long wait for an Olympics, the Games of Tokyo will gently but perceptibly echo the sheer joy and relief of the other delayed Olympics of Antwerp in 1920 and London in 1948."
¶
UK Sport, the agency which oversees Olympic programs in Great Britain, has asked the British government for £53.4 million (~ $65.9 million) as an advance against its normal allocation in order to ensure athlete funding through the 2022 Beijing Winter Games. Said chair Katherine Grainger:
"Every athlete that would have right now been three months away from the biggest event of their lives is isolated individually at home.
"The sports that support them we already know are at some financial risk. The longer the situation goes on, they will be at greater risk going forward, and it means that the risks going to the Games next year are increasing.
"What we really need, and ideally need confirmation of in the next few weeks, is that we could get a one-year rollover to go into March 2022 to make sure we can reassure all the sports that their funding is going to be in place and they can have some consistency going forward through to the Games next summer."
The Telegraph reported that "The £345 million that has been invested in high-performance summer sport for the Tokyo cycle lasts only until next March."
Take notice, U.S. fans. Britain – a country of 67.9 million people – contributes the equivalent of $425.7 million from national lottery funds into its Olympic-sport programs. By contrast, the USOPC, as well as the National Governing Bodies, gets zero.
● Games of the XXXV Olympiad: 2032 ● "We are serious and definitely pitching for the 2026 Youth Olympic Games and the 2032 Olympics."
That's IOC member Narinda Batra of India, head of the Indian Olympic Association and an unapologetic booster of his country as a major future site for Olympic events, in comments last Friday to Agence France Presse.
However, the country has – at best – a spotty track record in recent hosting. Batra's comments immediately raised a wave of questions, such as those from former IOC marketing chief Michael Payne:
"would be great to see Olympics go to India BUT needs honest review of shortcomings of [2010] Commonwealth Games to make sure those failings are not repeated. After debacle of Rio IOC out of the risk business if at all possible."
A Bloomberg report in April 2011 characterized the event thus:
"The 2010 Commonwealth Games, which cost the government $4.6 billion to host, attracted attention worldwide after newspaper headlines described filthy accommodation for athletes, missed construction deadlines, the collapse of arena footbridge and inflated bills for event equipment."
Mumbai will be the host of the IOC Session in 2023, but India's Olympic future no doubt runs through a Youth Olympic Games or another major regional Games before it can be seriously thought of as a contender to host a future Olympic Games in 2036 or 2040.
● Athletics ● World Athletics reported that the "Ultimate Garden Challenge" – pole vaulters Mondo Duplantis (SWE), Renaud Lavillenie (FRA) and Sam Kendricks (USA) competing in their backyards – drew about 250,000 live viewers and more than 1,000,000 views from 90 countries in the first 24 hours following the event.
Not too bad, to see who could clear 5.00 m (16-5) the most times in 30 minutes. Duplantis and Lavillenie each cleared their bars 36 times and Kendricks – who had no misses – had 26.
Commented Australian vault coach Warren Hill on Twitter: "Just stay away from all those boring track events and you'll be fine! :-)"
¶
American distance star Dathan Ritzenhein, 37, announced his retirement on Twitter last Thursday (7th), finishing as one of the best all-around distance runners in American history.
"Running has been my passion and devotion. It will continue to be. I love this sport and I couldn't go without it. It has given me so much that it's time to give back. I won't be on the start line, but I'll never be far away."
An All-American at Colorado, "Ritz" won four U.S. titles, was a 2008 Olympian in the marathon (9th) and in the 10,000 m in 2004 (dnf) and 2012 (13th). He won a World Half Marathon Championships bronze in 2009 and finished with impressive bests of 12:56.27 '09 for 5,000 m (then the American Record), 27:22.28 '09 in the 10,000 m and 2:07:47 '12 in the marathon.
¶
An in-depth review of UK Athletics by the former senior minister for the country's Culture, Sport and Media department was reported last Thursday (7th), with consultant Sue Street reporting that "The impression formed during the review was that athletics in the UK is not (currently) in a good position."
Commissioned in February by UK Sport, the review included 40 separate interviews and existing reports. UK Athletics has been beset by problems including the resignation of its senior leadership, questionable medical support for distance superstar Mo Farah, allowing Farah to be coached by the now-banned Alberto Salazar with the Nike Oregon Project as well as middling performances by many athletes at the 2019 IAAF World Championships in Doha.
Street's report noted that "It was often referenced that the current state of Athletics 'couldn't get any worse'."
She did note that "A consistent message throughout was that all is not lost. There is an appetite within the sport to make this work, with contribution from all parties. The recent collaborative approach adopted from new leadership within UKA has been well received within the sport, and it would be advisable to maintain this."
However, she was notably critical that "It was surprising to discover that there was little evidence of a digital strategy for the sport." And she added:
"A fast improvement is needed in the sphere of communications. It is no secret that the sport has suffered from persistent leaks of information over the past 18 months. This could be attributed in some part to the disaffection with the approach taken by UKA to communication.
"A highly defensive approach to relationships with the media is counterproductive. A more proactive approach and tone from the leadership might have a positive impact in this area.
"A new approach is also necessary for internal communication, marketing, and communication with the sport as a whole."
● Bobsled ● Former U.S. Olympic brakeman Pavle Jovanovic died on Sunday at age 43, apparently as a suicide.
Steve Mesler, a teammate, reported on his Instagram account that "My personal legend — the athlete that set the standard for focus, dedication, meticulousness and drive — tragically took his own life at the age of 43."
Jovanovic was a brakeman for Todd Hays in the 2006 Olympic Games in Turin (ITA) in the two-man and four-man sleds, finishing seventh in both. He had apparently made the 2002 team, but was suspended for doping and did not compete in Salt Lake City. He also pushed for Latvia after finishing his World Cup career with the U.S. in 2008.
A U.S. Bobsled & Skeleton tribute to Jovanovic is posted here.
● Football ● The proposal to allow – on a temporary basis – an increase from three to five substitutes in competitive matches was approved, with immediate effect, through the end of 2020.
The International Football Associated Board (IFAB), the game's rulemaker, approved the request of FIFA for the change on a temporary basis, for matches through 31 December 2020.
According to the IFAB, "The decision on whether to apply this temporary amendment will remain at the discretion of each individual competition organiser, while The IFAB and FIFA will determine at a later stage whether this temporary amendment would need to be extended further."
¶
As expected, the U.S. Women's National Team class suing U.S. Soccer filed motions last Friday to appeal the summary judgement against it in its "equal pay" dispute and to postpone the June trial on the remaining minor issues in light of the restrictions due to the coronavirus pandemic.
As the judgement against their suit was made in a Los Angeles court, the appeal is to the U.S. Court of Appeals for the Ninth Circuit.
The current collective bargaining agreement with the Women's National Team expires at the end of 2021. Megan Rapinoe, one of the lead plaintiffs in the case, told "CBS This Morning" last week that "[W]e're not going to settle. We know what we're worth. We feel very strong in our case, even with this ruling. Maybe even — even stronger now."
● Gymnastics ● The Federation Internationale de Gymastique (FIG) released, for the second year in a row, a set of financial statements, showing CHF 16.7 million in 2019 revenue and an operating surplus of about CHF 1.1 million.
That's almost identical to 2018, with a slightly lower CHF 723,000 surplus. However, the FIG's investments provided a pleasant CHF 2.1 million surplus for an annual surplus of CHF 3.1 million.
The federation shows total assets of CHF 47.65 million, including about CHF 24 million in cash and securities, a healthy situation going into an Olympic postponement. FIG holds annual World Championships in each non-Olympic year, but even with the Tokyo Games in mid-2021, it could still holds its 2021 Artistic Worlds as scheduled for Copenhagen (DEN) for 18-24 October.
● At the BuZZer ● If you had any doubt about the competitive desire of Olympic great Carl Lewis, he dispels them consistently on his Twitter account. In April, he tweeted:
"Like I always say. You need to Win the heat, to win the meet. Train to run all of the rounds."
Last week, he remembered his first national interview, at 17, when he was at Willingboro High School in New Jersey in 1979.
He tweeted, "Dream big. Even when you're young." The story in Track & Field News started with "This may sound funny, but my goals is to be the best of all-time."
Wrote interviewer Roy Conrad, "Those who saw Lewis jump a new prep record of 26-6 at the International Prep meet, or 26-6 1/2w to take 2nd at the AAU and qualify for the Pan-Ams aren't laughing."
A year after, Lewis made the U.S. Olympic Team in the long jump and by 1981 was NCAA champion in the 100 m and the U.S. and IAAF World Cup champ in the long jump. And then he got better.