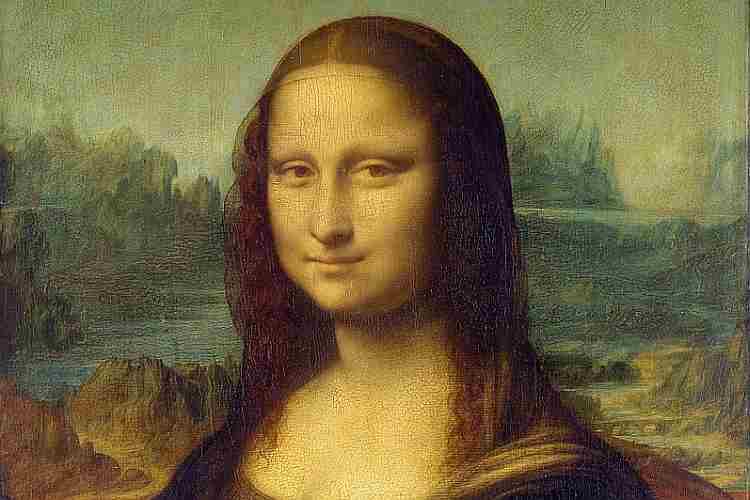 (★ Friends: Thank you! We've received our first donation for the new bill for server and support costs. Your generosity covered the June invoice but only part of this one. This isn't the easiest time to ask, but if you would like to help, please donate here. Your enthusiasm is the reason this site continues. ★)
News, views and noise from the non-stop, worldwide circus of Olympic sport:
● Games of the XXXII Olympiad: Tokyo 2020 ● The International Olympic Committee confirmed the rules for stays in the Olympic Village next year, with athletes asked to arrive a maximum of five days ahead of their competitions and leave a maximum of 48 hours after their competitive efforts end at the Games.
There may be specific exceptions due to flight availability or required training times, but for the most part, these restrictions are expected to be respected. There was, of course, the final warning that
"The IOC and Tokyo 2020 will monitor compliance with these guidelines and reserve the right to deny access to the Olympic Village in cases of repeated or flagrant non-compliance."
¶
One of the National Olympic Committees which is being observed more closely than normal is in Belarus. The IOC issued a statement noting that "it appears that the current NOC leadership has not appropriately protected the Belarusian athletes from political discrimination within the NOC, their member sports federations or the sports movement."
The NOC's leader is the President of the country, Alexander Lukashenko, who has been the Belarusian President since the office was established in 1994. He has been the focus of continuing political unrest in the country and on Monday, the IOC "excluded" he and his eldest son, Viktor – as President and First Vice President of the NOC of Belarus – from "all IOC events and activities," including the Olympic Games.
The IOC further directed that any payments to the NOC not meant for athlete preparations be suspended and that funds for athletes be delivered to them directly, instead of through the NOC. All of the International Federations were asked to ensure that Belarusian athletes can compete in Olympic qualification competitions "without any political discrimination."
Alexander Lukashenko reacted with a promise to take the IOC to court:
"We need to go to court. Let [IOC President Thomas] Bach and the gang explain what my fault is.
"I haven't taken part in these events for 25 years and will survive in the future. But have you gathered all the countries and made a decision? Ok I will survive, but why are you involving children?"
Worth noting: Viktor Lukashenko was sanctioned by the European Union from 2011-16 for playing "a key role in the repressive measures implemented against the democratic opposition and civil society" during political demonstrations in the country in 2010.
¶
During Monday's news conference, IOC President Bach (GER) was asked about World Athletics President Sebastian Coe (GBR) and his remarks about allowing protests on the victory stand last October, as the IOC Athletes' Commission continues to gather comments in order to provide a recommendation to the Executive Board.
In early October, Coe told reporters on a visit to Tokyo:
"I've been very clear that if an athlete wishes to take the knee on a podium then I'm supportive of that. The athletes are a part of the world and they want to reflect the world they live in.
"And that is for me perfectly acceptable, as long as it is done with complete respect for other competitors, which I think most athletes properly understand."
Bach was perfectly prepared for this, replying without hesitation and with a glee only betrayed by an almost imperceptible, Mona Lisa-like smile:
"Concerning the position of the President of World Athletics, Sebastian Coe, I can maybe quote the marketing and advertising rules of World Athletics as they are in force from the 23rd of November 2019. And they say in [Book C7.1] point 1.3.5:
"'Political/Religious Marketing: Both political (i.e. the promotion of any political parties, associations, movements, ideas or any other political cause) and religious (i.e. the promotion of religions, movements, ideas or other religious causes) marketing are prohibited.'
"I have nothing to add to this at this moment in time."
Devastating. Bach has noted previously that the comments he has seen from athlete consultations indicate that the victory stand should continue to be off-limits to protests.
● Games of the XXXIII Olympiad: Paris 2024 ● More on the announcement of the Paris 2024 program, as it's worth noting the relative impact on the International Federations of the decisions announced Monday:
● 17 of the 28 IFs had no changes to their program in terms of events or athlete quota.
● 1 IF had gains in its athlete quota: Gymnastics.
● 9 IFs saw reduced athlete quotas only: Aquatics, Athletics, Boxing, Canoeing, Cycling, Judo, Rowing, Sailing and Shooting.
● 1 IF lost both events and athletes: Weightlifting.
All of the add-on federations saw slight gains in either their event count, athlete quota or both: Break dancing, Skateboarding, Sport Climbing and Surfing.
¶
Athletes in Sprint Canoeing were angered by the loss of two Sprint events in favor of Extreme Slalom for Paris and released a letter criticizing the International Canoe Federation, reading in part:
"Once again the athletes' voices have been ignored and caste [sic] aside.
"The ICF unilateral decision to change the Olympic format in the middle of the Paris Olympic cycle will have a severe impact on paddling athletes. Many athletes, coaches and teams are already preparing for Paris 2024 and now, without notice, will be told that their events will no longer take place.
"The fact that the ICF passed a rule without broad athlete and national federation consultation is a sign once again that athletes have little to no say on what is best for their sport. ICF speaks of an athlete first approach but very rarely puts this into practice."
● Doping ● U.S. President Donald Trump signed H.R. 835, the "Rodchenkov Anti-Doping Act of 2019″ into law on 4 December, creating a significant headache for the international anti-doping community thanks to one sentence in the bill:
"There is extraterritorial Federal jurisdiction over an offense under this section."
So now, the U.S. Department of Justice has the authority to find and prosecute "any person, other than an athlete, to knowingly carry into effect, attempt to carry into effect, or conspire with any other person to carry into effect a scheme in commerce to influence by use of a prohibited substance or prohibited method any major international sports competition."
How this plays out is anyone's guess. The U.S. Olympic & Paralympic Committee welcomed the passage; chief executive Sarah Hirshland commented:
"The passage of the Rodchenkov Anti-Doping Act demonstrates the importance of the ongoing fight against cheating in international sport. Having a fair and effective international anti-doping program is vital to ensuring that the rights of clean athletes and the integrity of competition are upheld. We appreciate Congress' efforts to address such injustices, and we are committed to supporting the continuing development of international tools and initiatives needed to root out fraud, identify bad actors, and help to ensure integrity in global sport."
The World Anti-Doping Agency is critical of this element of the Act, noting:
"This Act may lead to other nations adopting similar legislation, thereby subjecting U.S. citizens and sport bodies to similar extraterritorial jurisdictions and criminal sanctions, many of which may be political in nature or imposed to discriminate against specific nationalities. This will be detrimental to anti-doping efforts everywhere, including in the U.S."
The question going forward is how strongly will it be enforced?
The Russian news agency TASS reported, unsurprisingly, displeasure:
"Russian Foreign Ministry Spokeswoman Maria Zakharova said on November 19 the Rodchenkov Act may morph into a dangerous instrument by the United States that could be wielded to stifle global sports achievements, which the US deems as unwanted. In her words, the US authorities will be guided mostly by political motives when deciding on whether the act should be applied.
"'We all know it, and we have seen it many times. This is an extremely dangerous trend that leads to degradation of global sports,' Zakharova said."
● Athletics ● It was a big day for the Duplantis family at the World Athletics Awards, held via video conference last Saturday, with pole vault world-record-setter Mondo Duplantis winning male Athlete of the Year and parents Greg and Helena Duplantis recognized with the Coaching Achievement Award.
Venezuelan triple jumper – and indoor world-record-setter – Yulimar Rojas won the women's Athlete of the Year award, with France's 2012 Olympic vault champ Renaud Lavillenie receiving the Covid Inspiration Award for dreaming up the "Ultimate Garden Clash," in which he, Duplantis and Sam Kendricks (USA) all vaulted on their home runways in a 30-minute program which was the first post-pandemic event seen in the sport.
World Athletics President Coe's Presidential Award went to 1968 Olympic 200 m medal winners Tommie Smith (USA), Peter Norman (AUS) and John Carlos (USA):
"We created the President's Award in 2016 to recognise and honour exceptional service to athletics. The bravery, dignity and morality of these three men continue to inspire athletes from all sports 50 years on.
"The image of Smith and Carlos raising fists has become seared in history as an incendiary act of protest by athletes. But sadly, their cause and what they so bravely stood for has not been consigned to the history books. As demonstrations around the world this year have shown, there is much more that needs to be done. I hope that the uncompromising attitude of these three athletes can continue to be an inspiration to all of us who refuse to accept racism."
¶
Speaking of racism, Russell Dinkins – a former Princeton 400-800 m runner and now an athletic recruitment and education consultant, posted a lengthy reply to the "60 Minutes" story last Sunday on recent cuts to university sports programs, including
"I am disappointed in 60 Minutes' coverage of the recent cuts to college sports as the program missed a huge chunk of the story: that cutting track has an outsized impact on diversity. When Minnesota and Clemson cut their track teams, they were cutting 75% and 67% of their non-revenue Black athletes respectively. Track and field is the only sport where schools do not make money from their Black athletes: that deserves coverage."
¶
The Athletics Integrity Unit continued announcing new doping bans over the past few days, with two high-profile suspensions:
● Discus thrower Andressa de Morais (BRA: 29), suspended for one year and four months from 6 August 2019 for presence of the anabolic agent (SARM) S-22 in her sample from the 2019 Pan American Games in Lima. She was a 2017 World Championships finalist and threw a – now-discredited – national record of 65.98 m (216-6) to win the Pan Ams silver.
● Belarusian 800 m star Marina Arzamasova, 32, suspended for four years from 29 July 2019 for the anabolic agent (SARM) LGD-4033, found in an out-of-competition test. Arzamasova claims she ingested the substance from a contaminated supplement, but the panel found differently and suspended her for four years. Arzamasova was the 2015 World Champion at 800 m (1:57.54 best) and a 2016 Olympic finalist, but has not broken 2:00 since 2016.
These decisions are appealable to the Court of Arbitration for Sport.
¶
World Athletics has amended its rules concerning shoes – especially for distance running – to allow developmental or prototype shoes, not available for purchase, to be used in competition if previously submitted and approved as in conformance with the World Athletics rules.
This amendment was requested by multiple shoe makers in order to be able to test new models for possible commercial sale, similar to what auto parts and tire makers do, especially in the Indy Car circuit. However, a prototype model can only be used for a year before it must be available for purchase.
The "shoe development wars" are heating up, as multiple sites noted that the top four finishers at the Valencia Half Marathon last weekend – all of whom broke the existing world record, led by Kenya's Kibiwott Kandie in 57:32 – wore the new adidas Adizero Adios Pro.
Up until now, the center of attention had been the Nike Alphafly, an experimental worn by Kenyan Eliud Kipchoge in his 1:59:41 time trial in Vienna (AUT) in 2019, and the Nike Vaporfly Next%, both using carbon fiber plates which return more energy to the runner and have been used in multiple world-record runs over the past couple of years.
But the delay of the Tokyo Games from 2020 to 2021 may have allowed Nike's competitors to catch up.
● Football ● CONCACAF announced its men's World Cup 2022 qualifying calendar, beginning next March. As far as the U.S. is concerned, the qualifying games in the final round will start in September 2021:
● 3 matches in September 2021
● 3 matches in October 2021
● 2 matches in November 2021
● 3 matches in January 2022
● 3 matches in March 2022
There will be eight teams in the final round, with a double round-robin planned, so 14 matches in all. CONCACAF will qualify three teams for Qatar 2022, with a fourth in a play-in match-up against another confederation representative in June of 2022.
¶
As expected, the FIFA Council confirmed the new "minimum standards" for women's players and all coaches. This includes maternity regulations and a return-to-work provision for women and contract stability for coaches.
● Highlights ● Some late-ending competitions didn't make it into Sunday's Highlights package, so:
● Biathlon: The second week of the World Cup races in Kontiolahti (FIN) were family affairs, with Tarjei Boe (NOR) winning the 10 km Sprint while younger brother (and World Cup champ) Johannes Thingnes Boe was third and German Arnd Peiffer second.
The younger Boe repeated his bronze-medal performance in the 12.5 km Pursuit, behind Sweden's Sebastian Samuelsson and France's Fabien Claude.
The sisters Hanna Oberg and Elvira Oberg were also 1-3 in the women's 7.5 km Sprint, with France's Anais Chevalier-Bouchet second. In the 10 km Pursuit, Norway scored a 1-2 finish with Tiril Eckhoff and Marte Olsbu Roeiseland, followed by Hanna Oeberg in third.
The circuit continues this week Hochfilzen (AUT).
● Judo: The Pan American Open in Lima, Peru concluded late Sunday, with a modest field of 47 athletes from six countries. The U.S. scored wins from Adonis Diaz (-60 kg) and L.A. Smith in the +100 kg class for the men, and Katelyn Jarrell (-52 kg) and Mariah Holguin (-57 kg) for the women.
● Weightlifting: The USA Weightlifting National Championships were held online over the weekend, with a remarkable 991 entries for youth and senior competitions. Unfortunately, the results are not accessible, but the federation's biggest stars did win in their classes: Clarence Cummings at 73 kg for men, Harrison Maurus at 81 kg and Wes Kitts at 109 kg. Among the women, Sarah Robles won again at +87 kg, with Mattie Sasser taking the 64 kg crown and Mattie Rogers winning in the 76 kg class.
● At the BuZZer ● One of the greatest wrestlers in history was recognized by U.S. President Trump on Monday with the presentation of the Presidential Medal of Freedom to Olympic gold medalist and legendary Iowa coach Dan Gable.
Gable, now 72, was, of course, the 1972 Olympic gold medalist in the 68 kg Freestyle class as well as the 1971 Pan American and World Champion at that weight. He was 117-1 in college, winning two NCAA titles for Iowa State at 130 lbs. and 137 lbs. As a coach, he was even better, with his Iowa teams winning 15 NCAA team titles and producing 152 All-Americans and 12 Olympians.
Said Trump, "Now, I'm larger than you, a little bit. Do you think I could take you in wrestling? Would I have a big advantage?"
Answered Gable, "No, you would have no chance."
You can receive our exclusive TSX Report by e-mail by clicking here. You can also refer a friend by clicking here, and can donate here to keep this site going.
For our 526-event International Sports Calendar from October 2020 to June 2021, by date and by sport, click here!