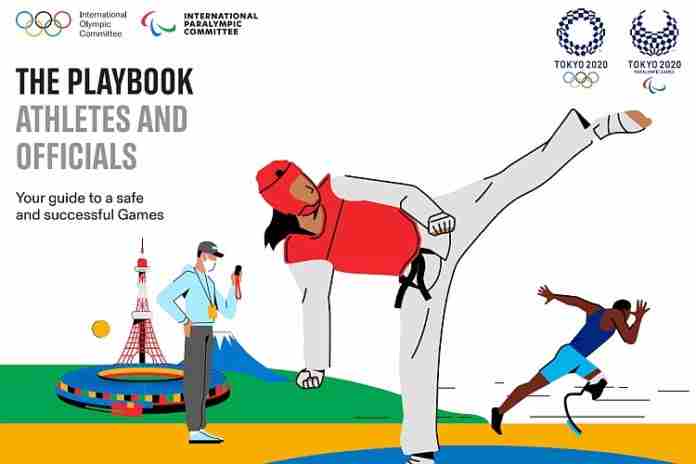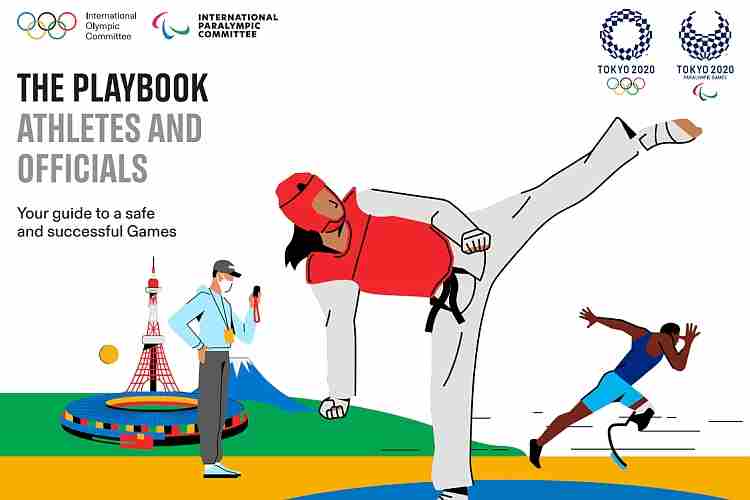 (★ Friends: You did it! Happy to report that with our 44th donor toward our December bill for server and support costs, we're a little over 100% of our goal! If you would like to help us prep for June's invoice, please donate here. Your enthusiasm is the reason this site keeps going. ★)
News, views and noise from the non-stop, worldwide circus of Olympic sport:
● Games of the XXXII Olympiad: Tokyo 2020 ● Reports indicate that Tokyo 2020 chief Yoshiro Mori, 83 and a former Japanese Prime Minister, will resign on Friday (12th) in the aftermath of remarks critical of women at a Japanese Olympic Committee meeting on 3 February.
Kyodo News reported that former Japan Football Association President Saburo Kawabuchi may be named to replace Mori. At 84, he is a year older than Mori and is recognized as the founder of the nation's successful J. League. He is already serving the Tokyo 2020 organizing committee as the head of the Olympic Village.
The chief executive of Tokyo 2020 remains Toshiro Muto.
¶
The International Olympic Committee and the Tokyo 2020 organizers posted the final "playbook" of the its first series, this time covering athletes and officials.
There were very few surprises in its 33 pages, as most of the requirements had been previously shared. Athletes and officials will be expected to test negative for the coronavirus within 72 hours of leaving for Japan and may be tested again on arrival, and then every four days while in Japan.
Use of public transit is only a last resort and athletes will be temperature checked when entering an Olympic site and will be admitted only with readings of less than 37.5 C (99.5 F). In line with the regulations already in use in Japan, athletes are asked to "[a]void unnecessary forms of physical contact such as hugs, high-fives and handshakes" and to "[a]void shouting, cheering and singing – find other ways to show support or celebrate during competition, such as clapping."
There will be additional details for the Opening and Closing Ceremonies to be provided in the April update to the instructions. But for now, most of the people who will travel to Japan for the Games have an idea of what will be expected of them. The group most affected by the "playbook" program is clearly the press and photographers, with broadcasters also substantially impacted.
¶
A major development on the relationship between the IOC and the U.S. government surfaced last week, with the public disclosure of a 28 January letter from IOC Chief Operating Officer Lana Haddad (GBR) and Legal Affairs Director Mariam Mahdavi (SUI) to Daniel Lee, the Acting Assistant U.S. Trade Representative for Innovation and Intellectual Property.
The two-page letter explains the IOC's continuing concerns in Saudi Arabia: "we note the significant difficulties sports rightsholders have experienced in protecting their intellectual property rights despite the establishment of the [Saudi Authority for Intellectual Property Rights] (many of which were set out in our submission dated 6 February 2020) and stakeholders report that there are ongoing, significant challenges in Saudi Arabia with respect to IP protection and enforcement.
"We are extremely concerned of the impact that online piracy could create during the next 12 months, which will include extensive broadcast coverage of not only the Olympic and Paralympic Games Tokyo 2020, but also the 2022 Winter Olympics in Beijing. An effective IP protection system will be essential to ensure an environment which enables these Olympic Games editions to reach the broadest possible audiences in [Middle East and North Africa region], via our broadcasting partnerships, while protecting the longterm funding of the Olympic Movement by ensuring concerted action to curb satellite and online piracy of sports content."
Haddad and Mahdavi asks the Office of the U.S. Trade Representative "maintains Saudi Arabia's position on the Priority Watch List, engages with the Kingdom to protect and enforce the intellectual property rights of rightsholders and considers taking further appropriate steps in order to address the ongoing harm caused to rightsholders and broadcasters from copyright infringements and piracy activities."
TorrentFreak.com reported "The most egregious offender was the streaming service beoutQ, which disappeared in 2019. By then, however, many Saudis had become used to cheap streaming options and many unlicensed services remain available today. This is a problem and the IOC calls for stronger enforcement in the region."
Where the World Anti-Doping Agency and others have protested extra-territorial jurisdiction of the U.S. in their spheres, the IOC continues to ask the U.S. government to police Saudi Arabia with regard to its television rights sales. Amazing, and something worth considering as other U.S.-related issues bubble up on the way to the 2028 Olympic Games in Los Angeles.
Separate from all of this is the U.S. Olympic and Paralympic Committee, which is not funded by the U.S. government, but benefits from hundreds of millions of dollars each quadrennial from share of U.S. television rights sales and IOC sponsorships. But could this impact IOC discussions concerning the recent passage of S. 2330, which allows the Congress to dismiss the USOPC Board by a Joint Resolution? Stay tuned.
¶
NBC announced on Wednesday that it would air its broadcast of the Tokyo 2020 opening ceremony live on 23 July, beginning at 6:55 a.m. Eastern time, with a prime-time enhanced broadcast that evening.
This is not completely new in that NBC has shown prior opening events via a live stream of the world feed, but without its own announcers, features and graphics.
● Alpine Skiing ● The 2021 World Alpine Championships in Cortina d'Ampezzo (ITA) have been impacted by heavy snowfalls and fog, but hopes to get underway on Thursday (11th) with the Super-G for both men and women, with the Downhills on the 13th (women) and 14th (men).
American star Ted Ligety announced he will retire after the Giant Slalom in Cortina, capping a brilliant 17-year career. "I definitely achieved far more in my career than I would have ever thought as a 16/17-year-old kid when my coaches were telling me I'd be a good college athlete," he said.
Now 36, Ligety debuted on the World Cup circuit in 2003 and piled up 25 World Cup wins (24 in Giant Slalom, one in Slalom), seven World Championships medals, including five golds and two Olympic golds, in the Combined in 2006 and the Giant Slalom in 2014. He won three golds in a single Worlds at Schladming (AUT) in 2013, taking the Combined, Giant Slalom and Super-G.
Ligety will be long remembered as a competitor, but will still be involved through his winter-wear apparel and equipment company Shred, but will get to spend more time with wife Mia and his three young children.
● Athletics ● The World Athletics Indoor Tour got hot in Lieven (FRA) on Tuesday night at the Hauts-de-France meet with a world indoor record and world-leading marks in six events, including a world 1,500 m record from Ethiopia's Gudaf Tsegay.
She had targeted the 2014 mark of countrywoman Ginzebe Dibaba of 3:55.17 and passed 800 m in 2:05.94 and finished with a final 400 m of 60.19 to chop more than two seconds off, finishing in 3:53.09. British star Laura Muir followed in a British indoor record of 3:59.58. The other world leads:
● Men/1,500 m: 3:31.80, Jakob Ingebrigtsen (NOR)
● Men/3,000 m: 7:24.98, Getnet Wale (ETH)
● Men/60 m hurdles: 7.32, Grant Holloway (USA ~ American Indoor Record!)
● Men/Long Jump: 8.25 m, Juan Miguel Echevarria (CUB: 27-0 3/4)
● Women/3,000 m: 8:32.55, Lemlem Hailu (ETH)
Ingebrigtsen won easily and set a European indoor mark, moving to no. 5 on the all-time list. Wale, better known as a steepler, authored the no. 2 performance in history, scaring the 7:24.90 world mark by Daniel Komen (KEN) back in 1998! He led a 1-2-3-4 finish for Ethiopia, with Selemon Barega not far behind in 7:26.10 (no. 3 performance in history), then Lamecha Girma in 7:27.98 (no. 6 performer ever) and Berihu Aregawi (7:29.24: no. 8 performer ever).
Holloway improved his own American Record of 7.35 from earlier this year the 7.32 is the no. 2 performance ever, just behind Colin Jackson (GBR) and his 7.30 from 1994. Wow!
Swede Mondo Duplantis won the vault, but with a pedestrian – for him – clearance of 5.86 m (19-2 3/4), ahead of Chris Nilsen (USA: also 5.86 m) and Renaud Lavillenie (FRA: 5.80 m/19-0 1/4). World-record setter Hugues Fabrice Zango (BUR) won the triple jump with an impressive 17.82 m (58-5 3/4), the no. 8 performance in history.
Hailu's won in the 3,000 m was especially impressive, as she beat Dutch star Sifan Hassan to the line, 8:32.55 to 8:33.62, as well as Kenya's outdoor Steeple world-record holder, Beatrice Chepkoech (8:34.21).
¶
The two-time Olympic gold medalist in the 110 m hurdles, Roger Kingdom, scored another distinction as the strength and conditioning coach of the Super Bowl champ Tampa Bay Buccaneers.
In case you were wondering, Olympedia lists three Olympians who also played on winning Super Bowl teams: 1964 sprint winner Bob Hayes, who played with Dallas when it won the 1972 Super Bowl; Mike Carter, the 1984 shot silver medalist who won three titles as a defensive tackle with the San Francisco 49ers in 1985-89-90, and Nate Ebner, a Rugby Sevens Olympian in Rio in 2016 who was a member of the 2015-17-19 New England Patriots. Now you know.
● Basketball ● ESPN reported that USA Basketball is in the planning stages of a "bubble" training program prior to the Tokyo Games for its men's team and medal-class teams from Australia and Spain. The NBA playoff schedule could go as long as 22 July – one day prior to the Opening Ceremony in Tokyo – but the U.S. team training camp is expected to open around 4 July.
Australia and Spain – the reigning World Cup champion – also have significant NBA participation on their rosters and so a U.S.-based camp environment would be attractive.
Because of the conflict of dates with the NBA playoffs, USA Basketball is asking to allow player substitutions during the tournament. Usually not allowed, the date conflict is a by-product of the coronavirus, so substitutes during the Games makes sense. However, the question of virus protocols will have to be worked out to the satisfaction of the Tokyo organizers (and medical staffs).
● Curling ● It had to happen, of course. One day after posting of our revised, 649-event calendar for the remainder of 2021, the World Curling Federation cancelled its 2021 Women's World Championship.
Scheduled for Schaffhausen (SUI) from 19-28 March, the event "has been cancelled following a decision by the Swiss Local Health Authority not to support the event.
"The World Curling Federation and the event's Local Organising Committee were informed that due to the current pandemic situation and concerns around the spread of new variants, permission to host an international sporting event will not be granted. This decision was made despite the extensive efforts by the World Curling Federation, the local organisers and Swiss Curling to develop a set of comprehensive safety protocols to deliver a COVID-safe event."
● Cycling ● During a two-day meeting of the Union Cycliste Internationale (UCI) management committee, multiple rule changes were made for road cycling to ensure better safety, but may not be so well regarded by riders.
Cycling World reported that riders will not be allowed to use the "forearms-on-bars" position except during time trials, and banned sitting on the top tube, known as the "super-tuck" position. Neither is expected to be well received.
The UCI promised serious action against littering on the course and "the sport's governing body also confirmed that riders could be fined, docked ranking points and penalised time if they throw objects such as [water bottles] and waste in a careless or dangerous manner or outside of new litter zones.
"In stage races, a first infringement of throwing waste can be punished with a 30-second penalty, a second infringement with a two-minute penalty, while a third infringement could lead to disqualification." Races are being told to create new disposal zones for litter every 30 to 40 km. The new rules come into effect on 1 April.
● Gymnastics ● The Federation Internationale de Gymnastique (FIG) has cancelled the European legs of its All-Around World Cup Series in Europe:
"Despite the organisers' best efforts, the reinforcement of entry bans in Europe in recent weeks has drastically reduced the ability of foreign athletes to take part in events in the continent, leading first to the cancellation of the World Cup in Germany last week, then of the World Cup in Birmingham this week.
"The World Cup in Tokyo on 4 May, which serves as a test event for the Games in Artistic Gymnastics, remains unaffected for the moment."
The remaining quota places for the Tokyo Games will be determined through the Apparatus World Cup series later this year and the continental championships. The U.S. picked up an additional place for Tokyo in women's gymnastics because of its placing at the qualifications at the 2019 World Championships!
¶
USA Gymnastics won a round in court with the agreement of the plaintiffs in a suit filed in Las Vegas, Nevada against a gymnastics school to remove all claims against the federation.
The plaintiffs can continue their suit against the gym and its staff members, but have dropped USA Gymnastics. The federation's attorneys had asked for relief from the U.S. Bankruptcy Court for the Southern District of Indiana under the automatic stay granted in bankruptcy matters against litigation commenced after the bankruptcy filing date.
¶
Sad news from Chicago, where Dianne Durham, age 52, passed away on 4 February. She was the first Black gymnast to win a U.S. All-Around title, in 1983. She won three events – beam, floor exercise and vault – and a silver on the uneven bars.
She was expected to make the 1984 Olympic squad, but had to withdraw from the Olympic Trials due to an ankle injury. She petitioned to make the squad, but was denied because she had not competed at the 1983 World Championships, despite a request from Olympic coach Bela Karolyi.
Following her competitive career, Durham remained deeply involved in the sport, as both a coach and judge.
● Ice Hockey ● Two of the biggest stars on the gold-medal-winning U.S. women's national teams retired together on Tuesday: Monique Lamoreaux-Morando and Jocelyne Lamoreaux-Davidson.
The twins announced their decision together: "Our dream since as long we could remember was to wear the red, white and blue and become Olympic champions together.
"As twins, our hockey career and lives will forever be intertwined, so it is only fitting that we are retiring together as well. We want to thank USA Hockey for giving us the opportunity to represent our country for so many years. It is the right time for us to step away from the game as players but we will remain in hockey in some capacity moving forward. Thank you to all of our teammates, coaches and fans who have supported us during our hockey journey."
The pair, both now 31, played on the U.S. squad for 14 years and Olympic silvers in 2010 and 2014 and gold in 2018. Monique, on defense, and Jocelyne, a forward, played on World Champion teams in 2009-11-13-15-16-17.
● Swimming ● Sprinter Margo Geer, 28, announced her retirement on Tuesday, despite being a contender for the U.S. team at the Tokyo Games.
She wrote on Instagram, "For 23 years you have been an enormous part of my life. …
"You ignited something deep inside of me – a competitive fire. One so strong that no disappointment could be too painful, and no success could be too gratifying to extinguish."
Geer is the "head coach-in-waiting" at the University of Alabama. She won three NCAA titles for the University of Arizona in 2013-14 and won four FINA World Championships medals on relays in 2015 and 2019. She finishes with bests of 24.72 in the 50 m Free (no. 15 on the all-time U.S. list) and 53.44 in the 100 m Free (no. 38 all-time world and ninth all-time U.S.).
She will take over at Alabama in August of this year.
● Weightlifting ● The International Weightlifting Federation released a "provisional" list of candidates for its forthcoming elections, with 11 candidates for President, 11 for Secretary-General, 17 for First Vice President, 41 for Vice President and 71 for the IWF Executive Board. Many individuals are candidates for multiple offices.
The striking feature of the lists is the presence of candidates from countries which are already subject to sanctions. There are candidates for President and Secretary-General from Iran, Kazakhstan and Romania, all on the sanctions list.
Further, both of these offices have candidates from elected members of the existing, ineffective and under-observation IWF board from Finland, Greece, Great Britain, Iraq, Kazakhstan and Romania. Right at the top of the list are the Interim President, Dr. Michael Irani (GBR), who had indicated he would not run (but of course he is), and the existing Secretary-General Mohammed Jalood (IRQ).
American Ursula Papandrea, for a short time the Acting President of the IWF following the resignation of long-time chief Tamas Ajan (HUN), has declared her candidacy for President, Secretary-General, First Vice President and Vice President.
The IWF Executive Board met with IOC Sports Director Kit McConnell (NZL) on 5 February and promised quick reforms on athlete representation and governance. Elections are scheduled for 26-27 March with the final list of candidates (after vetting) to be announced at least 30 days prior.
● At the BuZZer ● American bobsledder – and now World Champion – Lolo Jones reveled in her win with driver Kaillie Humphries last week, as usual, on Twitter:
"Old."
"Washed up."
"You should retire."
"Can't medal."
"11 years since my last World champs medal. 11 years of hate."
"Ignore them all. Keep grinding." Pretty good advice.
You can receive our exclusive TSX Report by e-mail by clicking here. You can also refer a friend by clicking here, and can donate here to keep this site going.
For our 649-event International Sports Calendar for 2021 and beyond, by date and by sport, click here!