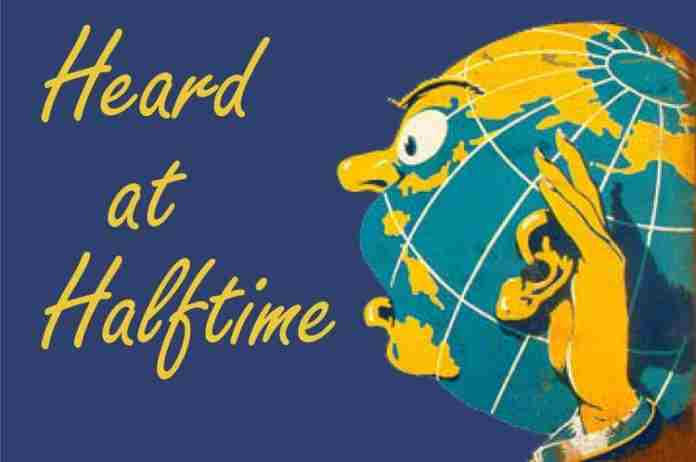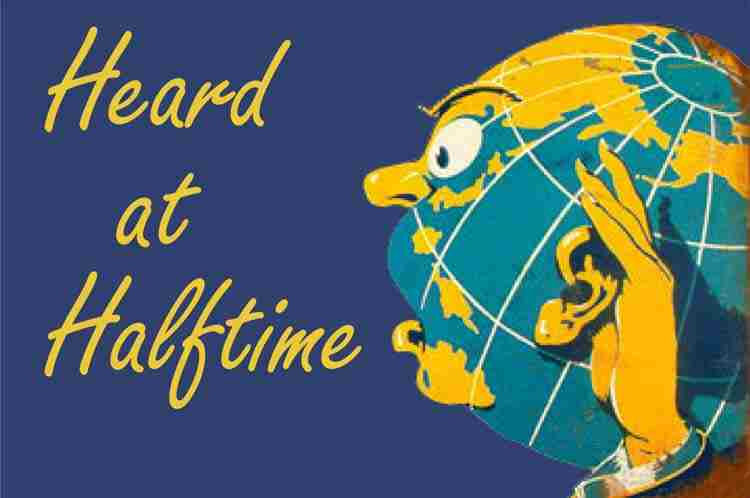 (★ Friends: Your 63 contributions have covered our half-yearly server and support costs, and started to help with December's bill. If you would like to join in, please donate here. Your inspiring enthusiasm is the reason this site continues. ★)
News, views and noise from the non-stop, worldwide circus of Olympic sport:
● Gymnastics ● Wednesday's hearings in the USA Gymnastics case at the U.S. Bankruptcy Court for the Southern District of Indiana ended with no decision on a possible settlement conference, but a rejection of two pleas for late inclusion.
Judge Robin Moberly heard oral arguments – remotely – on the motion by USA Gymnastics and the Survivors' Committee for a forced, court-led settlement conference, but did not rule on the matter, taking it under advisement. Taking the filings in the case as a whole, the motion appeared to be aimed at forcing the insurers in the case to come up with a lot more money, even outside the limits of the policies they issued. But there is no decision on what happens next … yet.
Moberly rejected both requests for late inclusion as claimants by Olympic silver medalist Terin Humphrey and an unnamed gymnast. Both filed their claims well after the deadline in 2019 and were refused by a single-sentence order. If the format of the current settlement plan moves forward – the specifics of the plan will change – there is a provision to handle late-filed cases and money set aside for possible award and both Humphrey and the unnamed gymnast could apply for compensation in that way.
The USA Gymnastics operations report through 31 July 2020 was also filed, showing that total legal fees and expenses in the case are now at $11.58 million, with $6.27 million paid so far.
● Rowing ● The Federation Internationale des Societes d'Aviron (FISA) – better known these days as World Rowing – is one of the best of the International Federations in presenting in maintaining transparency in governance. This week's release of its forthcoming 2020 Congress agenda and reports is another illustration of this.
All of its committee reports, including financial, are publicly available, well in advance of the 16-18 October dates (the event will be held remotely). If you are willing to read them, you'll find some interesting items:
● FISA President Jean-Christophe Rolland (FRA) presented a lengthy report, which provides the current status on the possible site of rowing at the 2028 Olympic Games in Los Angeles:
"As announced, we have pursued our assessment and analysis of the historic site of the 1932 Games in Long Beach as an alternative course to Lake Perris (the venue originally proposed and presented in the bid submission). The analysis concluded that the proposal is feasible but implies a regatta course limited to 1500 metres. The FISA Council will finalise its decision, considering and carefully weighing up its implications on the sporting aspects and on the future of the sport.
"One essential point must be emphasised here, a point which has raised many questions during our exchanges with the federations and representatives: under no circumstances shall the fundamentals of our sport be changed, and should Long Beach be selected as the venue for Los Angeles 2028, only the Olympic and Paralympic regattas would be raced on that distance. This would be an exceptional, one-off adjustment to a very particular situation. All World Rowing championships and regattas, including the Olympic and Paralympic qualification regattas will be raced on the official distance of 2000 metres." (Paragraph expanded for readability)
By placing the 2028 regatta in Long Beach, the rowers would presumably be able to stay in the Olympic Village at UCLA instead of being in separate accommodations closer to Lake Perris (which is about 87 miles east of the campus, in Riverside County). Flatwater canoeing is also scheduled for Lake Perris, so the International Canoe Federation would also have to consider a move, but the Long Beach Marine Stadium could accommodate the normal canoeing competition program without compromise.
(For more on the Long Beach Stadium site and why the course has to be shortened, see our discussion from February 2019 here.)
● Further to the Olympic program, World Rowing disclosed a major change in its proposed event list for Paris 2024, submitted for approval to the International Olympic Committee. The IOC has been pushing the federation to drop its "lightweight" category from the Games and World Rowing has now agreed, asking for six events for men and women – Single, Double and Quadruple Sculls, Pairs, Fours and Eights – and adding three new events in Coastal Rowing (in open water): Solo for men and women and a Mixed Double Sculls. This will be voted on at the Congress.
● The financial report is fairly grim, as expected, and underscores World Rowing's reliance on its share of the IOC's television revenue.
For 2019, the federation lost CHF 345,270 on operations after transferring CHF 4.13 million from reserves. Investment gains helped and the income statement showed a "surplus" of CHF 355,424. But the reserve account is now down to CHF 8.94 million, and the forecast for 2020 is that the end-of-the-year will be down to CHF 4.28 million. (1 CHF = $1.10 U.S.)
Looking forward, there is a proposal to retire the use of the FISA name and logo and only use "World Rowing" in the future.
Also in the news today:
● Athletics ● The track & field world is still buzzing about the 46.87 400 m hurdles win by Norway's Karsten Warholm – no. 2 all-time – at the Bauhaus Galan in Stockholm (SWE) last Sunday (23rd). Said the winner afterwards, "I hit that last hurdle because I went really hard for the first nine, and stuff like this happens. But I think I was rewarded by just going all in at the end and I got a great time. It's a great lesson for me to always run until the finish line."
He got appreciation from another speedster, American Noah Lyles, who tweeted:
"I'm not even surprised that @kwarholm PR'd. I'm actually more shocked he didn't break the world record."
Replied Warholm: "Wow! Means a lot"
¶
Sad news from last week, with the announcement that British actor Ben Cross passed away at age 72 on 18 August, from cancer, in Vienna, Austria.
Cross performed for almost 50 years, rising to stardom as British sprinter Harold Abrahams, who won the 1924 Olympic 100 m in Paris, in the 1981 Oscar winner, "Chariots of Fire." He continued in multiple roles well into 2019, playing Sarek in the 2009 film "Star Trek."
¶
Jamaica's sprint legend Usain Bolt, now 34, reported he tested positive for the coronavirus and is in self-quarantine, despite having no adverse symptoms.
¶
With no sports going on, both now and in the foreseeable future in the Pac-12, the University of Southern California ran a poll on Twitter, asking fans to name the school's greatest Olympian of all time.
The results showed that wearing a Trojan uniform has little to do with being a great Trojan Olympian.
The top vote-getter was Allyson Felix, who attended USC, but never competed for the school, becoming a professional straight out of high school. She's won six Olympic golds and three silvers and could be in line for more in Tokyo in 2021. She has trained for much of her career at UCLA's Drake Stadium.
Second was Louis Zamperini, who won nothing at the Games, but was made famous by the movies "Unbroken" (2014), "Captured by Grace" (2015) and "Unbroken: Path to Redemption" (2018). He finished eighth in the 5,000 m in Berlin in 1936 as a high schooler, then was NCAA champion for USC in the mile in 1938 and 1939.
Third was another star who never wore USC colors, swimmer Janet Evans. She attended Stanford and won seven NCAA titles there, then left college when the NCAA limited the number of training hours per week. She went to the University of Texas, then returned to Southern California to finish her degree in communications at USC in 1994. She owns four Olympic golds and a silver from 1988-92.
Fourth in the poll is perhaps the best-ever Trojan to wear a USC uniform, the brilliant John Naber, who dominated the 1976 Olympic Games in Montreal winning four golds and a silver, including the 100 and 200 m backstrokes and 4×100 medley relay and 4×200 m freestyle relay.
Fifth was Lisa Leslie, who could also be the best ever, having won Olympic golds in 1996, 2000, 2004 and 2008 as the star of the U.S. women's basketball team.
Comment: Naber and Leslie get my votes, along with ignored shot star Parry O'Brien, who won Olympic golds in 1952 and 1956, silver in 1960 and was on the 1964 team. But he didn't get a movie made about him.
● Cycling ● The annual centerpiece of cycling, the Tour de France, begins this Saturday (29th) in Nice, starting three weeks of riding with many restrictions in place in view of the coronavirus pandemic.
In addition to strict crowd, media and sponsor controls, the 2020 medical rules state "If two persons or more from the same team present strongly suspect symptoms or have tested positive for COVID-19 the team in question will be expelled from the Tour de France."
The Tour field also looks a lot different this year, without four-time Tour winner Chris Froome (GBR) and 2018 winner Geraint Thomas (GBR), both of whom ride for Team Ineos. Defending champ Egan Bernal (COL) and 2019 Giro d'Italia winner Ricardo Carapaz (ECU) will be racing for Ineos and are among the favorites.
Slovenian Primoz Roglic, France's Thibaut Pinot and former Giro d'Italia winner Tom Dumoulin (NED) and perhaps Colombian Nairo Quintana figure to be among the leaders when the race finally finishes in Paris on 20 September. And what about last year's surprise, France's Julian Alaphilppe?
British star Mark Cavendish, winner of 30 individual stages in his Tour career – the most ever – will not be riding this year. Slovakian star Peter Sagan, with 12 career Tour stage wins, is the leader going into the 2020 race among active riders, with Germany's Andre Greipel (11) right behind. Sagan has won the Tour points title seven times and twice in a row.
The 21 stages features eight mountain stages with four summit finishes, nine flat stages, three hilly stages, and one individual time trial, on the next-to-last day.
● Triathlon ● With almost the entire 2020 ITU World Series canceled, the International Triathlon Union announced that the 5 September Hamburg Wasser World Triathlon event as the World Championships for 2020. Per the ITU:
"Elite start lists for the event are currently full for the male, female and Mixed Relay races, with current World Champions Katie Zaferes (USA) and Vincent Luis (FRA) ready to toe the start line along with double Olympic medallist Jonathan Brownlee (GBR) and multiple World Champions such as Mario Mola (ESP), Flora Duffy (BER) or Vicky Holland (GBR), among many others. Elite quotas will be increased in 10 athletes per gender."
The remainder of the ITU World Series has been canceled for 2020.
● Weightlifting ● The folks at ARD in Germany are back at it, posting a story last week that former International Weightlifting Federation president Tamas Ajan (HUN) arranged the transfer of € 356,000 (~ $421,000) to himself in February and March of this year.
According to the story (via Google Translate from the original German):
"At that time Ajan was no longer authorized to conduct any unauthorized financial transactions. The American Ursula Papandrea led the IWF as interim president due to the ongoing investigation by the Canadian special investigator Richard McLaren against the IWF and Ajan.
"Papandrea was not informed about the fact that Aján, despite the serious allegations against him (including abuse of office, corruption, cover-up of positive doping tests, electoral fraud) transferred his annual salary of 350,000 euros plus a further 6,000 euros. Papandrea emphasized this in an online meeting of the IWF executive board this week."
The IWF is considering a lawsuit to recover the money. In the meantime, the McLaren Report identified $10.4 million in IWF funds which is unaccounted for and there are criminal investigations underway in both Hungary and Switzerland.
¶
Another doping positive from the London 2012 Games was reported this week by the IOC, this time of Turkish weightlifter Erol Bilgin, who finished eighth in the men's 62 kg class.
The IOC's tally of doping positives now shows London 2012 with a total of 77, with nine announced during the Games and 68 more in the re-tests. This is the most of any Games.
● International Olympic Committee ● The IOC's Athlete365 site formally announced its "consultation process" regarding Rule 50 on protests at the Olympic Games.
"The IOC [Athletes' Commission] has already started the consultation process by holding calls with the [Athlete Commissions] of [National Olympic Committees] and International Federations (IFs) that had asked to be involved, to discuss key issues related to athlete protests and gather initial feedback. …
"Once we have collated the initial thoughts and feedback from these regional and sport-specific consultations, we plan to launch a global survey this autumn to collect feedback from athletes from all over the world. This will be a mixed quantitative and qualitative survey to ensure that we capture all the nuances of the topic."
An accompanying document noted that the survey is expected to be distributed in October, with a report to the IOC's Executive Board in December and a finalized recommendation submitted in the first quarter of 2021.
¶
Announced with great hopes in 2016, 21 August marked the fourth anniversary of the IOC's Olympic Channel.
The online service, which has led to discrete cable "Olympic Channels" in the U.S., Brazil and elsewhere, has created 25,000 pieces of content, had more than 3.3 billion video views, with an average watch time of more than eight minutes per session.
Some 5,400 live events have been shown, with 95 different federation partners. Service is available in 12 different languages.
Back in 2016, Yiannis Exarchos (GRE), chief of the IOC's Olympic Broadcasting Service, told reporters that the success of the Olympic Channel will be "measured by a change in attitude of younger people toward sports. … It is an effort from the Olympic Movement to bring the younger generation closer to the sport and closer to an active lifestyle. This is our chief objective."
Against that metric, the four-year report card showed 10.4 million social-media followers of the Channel, with 74.9% of those under age 35. Certainly not a significant force as yet, but a good start. The IOC spent $82.37 million on the Olympic Channel in 2019.
● VIII Olympic Winter Games ● The owners of the Squaw Valley Alpine Meadows resort announced that the name of the facility will be changed since the word "squaw" is to be considered derogatory. The Associated Press reported:
"The decision was reached after consulting with local Native American groups and extensive research into the etymology and history of the term 'squaw,' said Ron Cohen, president and COO of Squaw Valley Alpine Meadows."
A new name is to be announced sometime in 2021. The resort and the surrounding area hosted the 1960 Olympic Winter Games.
● At the BuZZer ● It's an unfortunate anniversary, but an anniversary nonetheless, as noted by track & field statistician Walt Murphy in today's "This Day in Track & Field" e-mail:
"It was a sad hint of things to come as more than a dozen athletes in various sports tested positive for steroid use at the Pan-American Games (August 23-28) in Caracas, Venezuela. Adding to the scandal was the fact that quite a few members of the U.S. track and field team left Caracas before they competed, ostensibly to avoid the drug-testing (some cited other reasons for leaving)."
Many athletes were not aware that testing would take place at the Games, then dozens scrambled to leave Caracas as soon as they heard that tests would be taken. A lot of sudden "injuries" showed up overnight, publicly exposing widespread concerns within Olympic sports – especially in track & field – about doping.