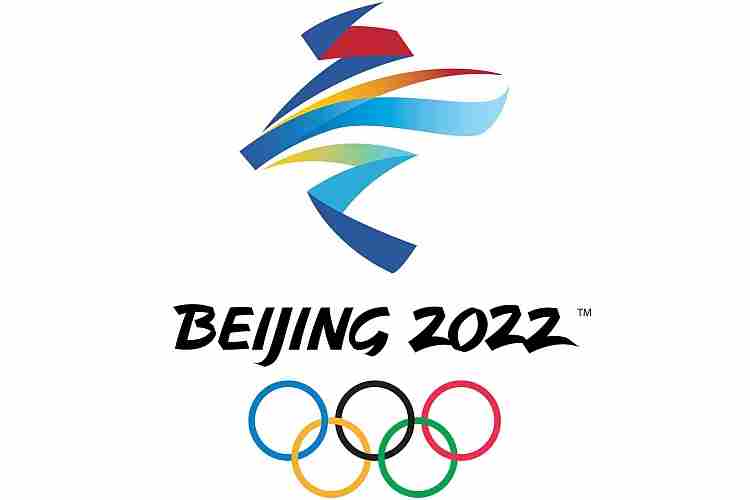 (For David Miller's comment, "Power vs. Ethics at the Beijing Winter Games," click here.)
(For our Highlights of the weekend's major international competitions, click here.)
News, views and noise from the non-stop, worldwide circus of Olympic sport:
≡ SPOTLIGHT ≡
The Beijing 2022 official reports on Covid infections in and around the Winter Games showed a significant increase over the weekend as teams have started to arrive.
Airport testing in Beijing showed 19, 13 and eight positives among athletes and team officials on Friday (28th), Saturday (29th) and Sunday (30th), plus 40 positives among other stakeholders on the same days.
Since the closed-loop system debuted on 4 January, a total of 9,255 tests have been carried out at the airport, with 169 total positives, or 1.8%.
The concept of trying to flag all positives at the airport has been pretty successful, as daily testing within the closed loop has resulted in 79 positives across 739,725 tests, for a 0.1% positivity rate. That's very low.
Daily testing of athletes and team officials has shown just eight positives in 7,911 tests within the closed loop, again a 0.1% positivity rate.
International Olympic Committee Athletes' Commission Chair Emma Terho (FIN) has also tested positive and is in isolation.
≡ THE 5-RING CIRCUS ≡
The Court of Arbitration for Sport is already busy in Beijing with four cases filed by athletes trying to get into the Games:
● American Megan Henry filed an appeal from an International Bobsleigh and Skeleton Federation decision not to allow her into the Beijing Games, based on the current qualification system. Henry's position is that the IBSF qualifying formula decided on in March 2020 should allow her to compete.
● Russian moguls skiers Andrei Makhnev and Artem Shuldiakov petitioned to be entered in the Games because they could not compete in two qualification events in Canada and the U.S. due to local vaccination rules. They were denied as the arbitration panel decided it did not have jurisdiction in the matter.
● Adam Edelman and the Israeli bobsled federation petitioned for a place in the two-man competition based on available quota places, and Ireland asked for four entries to be added to the Skeleton competition.
Decisions on the three unresolved applications are pending.
¶
A lengthy report by the Business Insider site suggests that the "real cost" of the Beijing Winter Games is $38.5 billion, an astonishing figure compared to the official $3.9 billion "official" cost.
This includes, of course, the infrastructure costs of the Games, including $3.16 billion on the Olympic Village (which will become housing after the Games), $442.9 million on the venues in Yanqing and $186.6 million for the "Ice Ribbon" for skating.
Airport, transit, rail and subway improvements make up most of the rest.
This is a nice headline, but the question is well asked about how much of this cost would have been incurred anyway, regardless of whether an Olympic Winter Games was to be held. China has made a huge push in promoting winter sports and a significant part of the costs cited as the "real cost" of the 2022 Games is support for new winter-sport facilities and infrastructure for the long term.
So the "real answer" to what the "real cost" of the Beijing Games is: we don't know.
¶
No surprise that the team from Chinese Taipei – Taiwan – will skip the Opening and Closing Ceremonies in Beijing. The country's Sport Administration announced that the 15-member, four-athlete delegation will be coming in small groups from Europe, the U.S. and Taiwan and will not be all together by the 4 February opening.
With competitors in Alpine Skiing, Luge and Speed Skating, their competitions will end at different times and everyone is expected to leave before the end of the Games on 20 February, so no one will be around for the closing, either.
Taiwan is also not sending any governmental officials to the Games, in view of the continued tension between the main and the island.
¶
The U.S. Congressional-Executive Commission on China issued a letter to U.S. Olympic & Paralympic Committee chief executive Sarah Hirshland on Monday, "asking for their plans to protect athletes' free speech and data privacy and reduce their exposure to products made by forced labor."
Referring to comments from Beijing organizing committee's Deputy Director General of International Relations that "any behavior or speech that is against the Olympic spirit, especially against the Chinese laws and regulations, are also subject to certain punishment," the letter notes:
"Based on our monitoring of Chinese government behavior, we believe this threat should be taken seriously. Being an American citizen is in itself not protection from adverse treatment by the Chinese government. As the Commission has documented, Chinese authorities have imposed exit bans on U.S. citizens, and even jailed foreign nationals, for political or specious reasons."
American author David Wallechinsky, famed for his comprehensive "The Complete Book of the Olympics" series, posted a lengthy note Monday detailing why he will be skipping the Beijing Winter Games, the first Olympics he will miss since the 1988 Winter Games.
"My decision has nothing to do with Covid. I believe that the "Covid bubble" created by the Chinese organizers will work. I am not going because I do not feel comfortable with the intrusive 'surveillance bubble' imposed on visitors by the Chinese government."
He details his experiences in the country over many years and nine visits and compared the requirements to attend the Tokyo Games as against Beijing. In short: "For those of my media colleagues who are going to Beijing for the Winter Olympics, more power to you. But as you use your VISA card to buy coffee or food or souvenirs, ask yourself to what that card is connected and what information can be sucked from it. The same goes, of course, for your telephone or your computer."
One positive for American athletes – and all other athletes attending the Winter Games – is the gift of a Samsung Galaxy Z Flip3 5G Olympic and Paralympic Edition phone, a perfect alternative to an athlete's personal devices. The USOPC has further recommended to delegation members that all of their personal electronics may be compromised while in China and that single-use phones may be a good way to limit long-term surveillance.
¶
GamesBids.com reports that the observer program normally operated by the International Olympic Committee for bidders for future Games has been shut down over Covid concerns.
This eliminates visits from the in-place bid committees from Sapporo (JPN), Salt Lake City in the U.S. and from Spain. A post-Beijing briefing will be held for future bidders.
● U.S. Olympic & Paralympic Committee ● Perseverance pays off.
When Howie Gorrell, 77, who competed in his younger years in the Deaflympics – an international competition for the deaf – visited the U.S. Olympic and Paralympic Museum in Colorado Springs in May 2021, he left unhappy.
Having been involved with the then-titled United States Olympic Committee way back in the 1970s, he was well aware of the process by which the USOC become the key player in the U.S. Olympic Movement, via the Amateur Sports Act of 1978, later expanded and re-titled as the Ted Stevens Olympic and Amateur Sports Act in 1998.
Gorrell found only a trivial mention of this important legislation in the Museum, and it was all wrong, stating:
"The Act created the U.S. Olympic Committee and gave it authority to regulate participation in international competitions. In 1998, it was replaced by the Ted Stevens Olympic and Amateur Sports Act which loosened the restrictions on professional athletes participating in the Olympics."
The USOC was actually founded in 1894 and received a Federal Charter in 1950. The key to the Amateur Sports Act was the work of the President's Commission on Olympic Sports, created by the Ford Administration, a group not even mentioned in the display, but headed by White House deputy Mike Harrigan and the creator of the legislation.
The 1998 revision updated the language concerning professional athletes, but did not impact their Olympic eligibility, which is the province of the International Olympic Committee and the International Federations. Just one example: NBA players famously debuted in the Olympics in Barcelona in 1992.
Gorrell complained loudly, sent messages to anyone who would listen, then received this last November from Amanda McGrory, the USOPC Archivist and Collections Curator:
"As I've mentioned to you previously, we've done all that we can and are able to do as it relates to your inquiries about the museum displays. As such, we are considering this matter closed and will be unable to respond to further inquiries from you on this subject."
Two days later, Gorrell wrote to the Museum's development director, Cari Karns: "On behalf of the Forgotten Deaflympians, I decided to donate $100.00 to your museum for paying the expense of the replacement for the embarrassing display about the Amateur Sports Act of 1978."
On Monday, the Colorado Springs Gazette – the hometown paper of the USOPC – ran a long story by Stephanie Earls titled, "On the trail of display errors at the U.S. Olympic and Paralympic Museum" and included:
"The President's Commission on Olympic Sports wasn't mentioned, which to anyone familiar with the movement's evolution in the U.S. was like a blurb about the Gettysburg Address leaving out Lincoln and the Civil War."
Well, the tune has changed. Earls reported:
"'Our number one goal as a museum is to ensure our content is accurate and informative,' said the museum's director of communications and marketing, Tommy Schield. 'It was brought to our attention by Mike and Howard that a few displays may be inaccurate. We are continuing our dialogue, exploration and fact checking and will make all necessary amendments.'"
Let's hope it is appropriately re-worded, and soon. And congratulations for Gorrell for working so hard to right something that is wrong.
● Athletics ● Why isn't track & field more popular? Replying to a now-deleted tweet, Rio 2016 Olympic women's vault champ Katerina Stefanidi (GRE), who competed at Stanford, opined on Saturday:
● "The coverage of our sport is 100% the only reason why it's not more popular. Not the number of attempts, not super shoes, just the coverage. Plain and simple."
● A reply of "So we agree, there is room for improvement. We (those that love T&F) need more Field athletes to move on to positions of influence in the sport" drew this from Stefanidi:
"I don't think the athlete or not athlete has so much to do with this. Someone could have not been an athlete and market the sport appropriately as long as they understand it of course."
● "[I]t's just as commercial as any other sport. Unfortunately we don't market it and cover it in a way a professional sport should be marketed and covered."
Observed: Stefanidi is right to be frustrated, but it's not that simple. For example, if being on ESPN all the time was a solution to a sport's exposure in the U.S., why isn't Cornhole our national pastime? Track & field's issues run much deeper and are the product of decades of questionable decisions and neglect, in which athletes were – for the most part – neither the cause nor the solution.
● Boxing ● The International Boxing Association, recently deeply in debt, continued its program of financial forgiveness for its member federations, renouncing the requirement for national federations to provide their annual fee.
The waiver must still be approved by the IBA Congress, but it targeted at further Covid relief for especially those federations continuing to struggle with finances.
¶
The IBA's predecessor in name – AIBA – got into financial trouble when former President C.K. Wu created the World Series of Boxing, who ran from 2010-18 and imploded after significant financial losses that then helped sink AIBA's finances.
On Friday, the IBA announced that a new "competition system" which will develop into "Boxing World Tour," incorporating the IBA World Championships, continental championships, boxing championships inside major events and high-profile tournaments in selected countries. The 66th Bocskai Memorial Tournament to be held in February in Hungary is an example.
The concept is the right one, bringing in existing events, rather than trying to grow an entirely new program from scratch. Much harder is to make a disparate set of competitions look like a cohesive annual competition calendar.
● Modern Pentathlon ● Well, the search for a new, fifth discipline has taken a turn to the absurd.
The PentathlonUnited group posted a tweet from Sportbeat managing editor James Toney (GBR) that included:
"Embattled @WorldPentathlon officials met with an athlete focus group to begin discussions on what sport should replace riding after they forced through controversial changes last year" with "potential examples" including
● Cycling (motor cross, mountain, electric)
● Triathlon hybrid: full transformation of the sport with fencing gone
● Drone racing
● Roller skating
● Obstacles: on the water/on land
● Steeplechase
● Traditional Gambian pillow fighting
● Hurdles running
Tokyo Olympic men's champ Joe Choong (GBR) replied, "Forcing athletes to talk about a 5th discipline they don't want is not consulting with them – AthCom should be representing athletes' opinions, the majority of which want to keep riding!"
The UIPM Athletes Committee also reported its survey that showed 59.4% of those replying as dissatisfied with the UIPM's "investment in the Riding Discipline" and only 27.4% satisfied.
Where is this headed? Michael Payne, the former IOC marketing director who is also a member of the fifth-discipline development panel, tweeted:
"Must have been fast asleep in working group when pillowfighting raised Normally on for good wind up & sending media off down blind allies for entertainment. Maybe drone controlled pillows navigating an obstacle course. IOC would have to accept for sheer bonkiness."
Stay tuned; the "new" pentathlon is slated for trial events this summer!
● Weightlifting ● The International Weightlifting Federation's "Special Congress" met as planned on 30 January and approved constitutional provisions that will allow elections to move forward. The new timetable:
● "A call for candidates [will be] issued on 2 March and eligibility checks on the candidates completed by 30 April."
● "The elections for the IWF's leading bodies are scheduled for 25-26 June 2022."
The future of weightlifting on the Olympic program may well hinge on the elections outcomes.
≡ AT THE BUZZER ≡
OK, so hurdler-bobsledder Lolo Jones didn't make the U.S. team for Beijing. Give her all credit for the good humor to turn her adventures into something new:
"Appreciate you guys hanging with me as I focused on bobsled. Not making the team won't stop me from chasing my dreams. Looking forward, I'm excited to share my new podcast Gold Medal Loser. I talk with top athletes/entertainers on how to overcome setbacks."
No stopping her.
You can receive our exclusive TSX Report by e-mail by clicking here. You can also refer a friend by clicking here, and can donate here to keep this site going.
For our 832-event International Sports Calendar for 2022 and beyond, by date and by sport, click here!