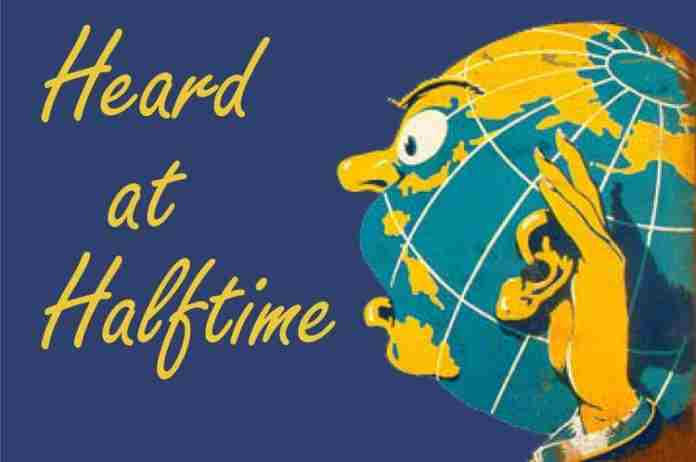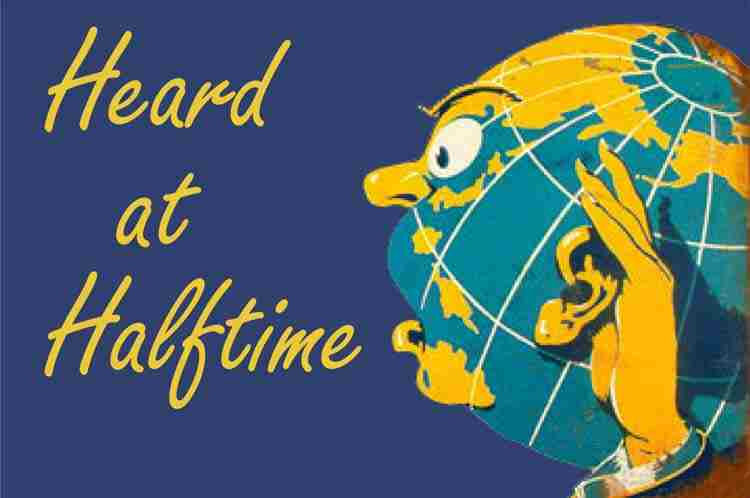 News, views and noise from the non-stop, worldwide circus of Olympic sport:
● Athletics ● During our online time with World Athletics chief Sebastian Coe last week, he was asked if Kenya – with 57 individuals on the ineligibles list at present – should be treated more like Russia, which currently has 91.
His answer was no:
"The Russian situation is entirely different. Yes, we have our challenges in Kenya, and as you know, the Athletics Integrity Unit no longer sits there having countries on watch lists. We do it now according to risk, and the number of athletes that are at a high level. And that's a good way of doing it.
"Russia for me is an entirely different situation. That was, and we all know now, that that was supported at the level that went way, way beyond member federations. And some of the charges that we had to deal with, and the damage that was caused through that, was really important. It was really a massive issue.
"The Athletics Integrity Unit [is] not sitting there just wanting to penalize countries. We're actually trying to create structures, and Kenya is a good example. It wasn't possible to have any blood analysis in Kenya; most of that had to go out of the country and certainly, actually, even out of the continent. We've been able to fund, in large part, a laboratory in Nairobi where we can do these tests now.
"The Kenyan federation, under its chair, Jackson Tuwei, works incredibly closely with us and the Athletics Integrity Unit. I don't need to speak for them, they'll speak for themselves, that there is a lot of shift in Kenya at the moment. We have some challenges around just the number of athletes that are out there and our new approach to anti-doping controls on the road is really important. I'm really grateful to the Marathon Majors and some of our Gold Label races for agreeing to contribute to that.
"I'm not glossing over some of the challenges we have in these countries, but I see that in a very, very different light, given the history of that challenge that we had to deal with in Russia."
Coe also talk about the postponement of Olympic qualifying mark to 1 December of this year, which has been criticized in some quarters:
"We wanted to make sure that the athletes, when they did come back – there's a very big difference here between wanting to get them back in competition and getting them into the kind of shape and specificity at the same time – to allow them to be on that level playing field and not giving some of them opportunities way beyond those that are available to others.
"The reality of it is, we don't know. We really, genuinely, do not know. We've tried, as I've said through national championship windows, we've tried through, you know, some of the Bislett-type initiatives to keep this going, but look, we do not know for sure whether we are going to be able to do any of this. And the reality of it is, I just think we have to be very careful that we didn't create a landscape where some of the athletes coming back from good, lengthy periods of training, specificity that I talked about, getting straight back into competition and gaining Olympic qualification status, while others probably wouldn't be able to do that until significantly later in the year, if at all.
"There is another consideration, of course, and that is around our anti-doping process. You know, I am not going to do into massive detail, but it's hardly going to be a surprise when I say to you that they have been disrupted. And we need to make sure that with Olympic qualification goes, at least a good chunk of certainty that those systems are up and running and optimal again."
¶
There is some positive news – sort of – in athletics, with the announcement in Oslo (NOR) that although the 2020 Bislett Games will not be held on 11 June, "The Impossible Games" will be staged instead.
This is a one-hour television exhibition drummed up by the Bislett Alliance, with events schedule in the men's 300 m hurdles, pole vault and discus and women's 100 m, 600 m, 3,000 m and 200 m hurdles.
Hurdles superstar Karsten Warholm (NOR) will be trying for a world-best mark in the 300 m hurdles; Mondo Duplantis (SWE) and Norway's Sondre Guttormsen will compete in the vault in Oslo while France's Renaud Lavillenie will jump from his backyard pit in France and Sweden's World Champion in the discus, Daniel Stahl, will throw against two others.
There will be no fans in the stadium. Pretty wild, but why not?
World Athletics announced last Thursday that the Prefontaine Classic in Eugene (7 June) and the Meeting de Paris (13 June) have also been postponed. The first meet on the calendar now is in London on 4 July. The 2020 European Championships, scheduled for Paris (FRA) from 25-30 has been canceled completely; the 2022 edition will be held in Munich (GER).
¶
Track is coming back in the Czech Republic in a limited way in June. The Czech federation announced last Thursday that the Odlozil Memorial in Prague will be held as scheduled on 8 June with 50-60 athletes in total and no more than 40 people on the field of play at any one time.
The program, as of now, will be limited to the men's 100 m, 200 m, 1,500 m, 110 m hurdles, long jump and javelin, and the women's 800 m and javelin.
Further, with the Czech government allowing stadiums to reopen for limited use on 1 June – with a limit of 50 people – the Czech Athletics Federation is creating a "Back on the Track" program, with six "micro-meets" to be held. The first would be on 1 June in Kladno and will include the women's javelin with Olympic star Barbora Spotakova scheduled to compete.
Also, special competitions for youth are being arranged in 100 stadiums on 1 June, in accordance with the local health rules to "re-start" the track & field season. An additional five elite meets will be added to the schedule in the coming days.
¶
Further to our report on our interview with Coe came this comment from Jody Cleveland of The Athletics Report:
"Sebastian Coe complemented the USA World Champs superiority, however one must remember the USA, despite a lack of domestic popularity, has a big training advantage over the rest of the world. The college system or NCAA Track & Field (semi-pro league) program supported by the colleges is unique worldwide and prepares athletes for competitive dominance on the world stage. It's a fairly obvious advantage. How many NCAA champions go on to become world or Olympic champs?"
Cleveland is quite right about this, but it's also worth pointing out that 20-25% of each year's NCAA outdoor T&F scorers are foreign-born and do not compete internationally for the U.S. Perhaps the most amazing, unduplicated advantage for the U.S. in track, swimming and a host of other sports is the amazing high school sports system available nationwide.
● Football ● FIFA confirmed that it will begin sending "operational funding due to member associations for the years 2019 and 2020 in the coming days as the first step of a relief plan to assist the football community impacted by the COVID-19 pandemic."
The first series of payment will include $150 million to 211 national federations worldwide. According to the FIFA statement:
"Under normal circumstances, FIFA's member associations would have only received the full amount of the contribution upon fulfillment of specific criteria. Instead, FIFA is now transferring this amount as an active support to help safeguard football across all member associations.
"Concretely, this means that FIFA will release USD 500,000 to each member association in the coming days as well as any remaining entitlement for 2019 and 2020."
¶
On Monday, FIFA proposed a rule change for the remainder of the 2020 season and the 2020-21 season, to allow five substitutes during a game instead of the traditional three.
"When competitions resume, such competitions are likely to face a congested match calendar with a higher-than-normal frequency of matches played in consecutive weeks. Safety of the players is one of FIFA's main priorities. One concern in this regard is that the higher-than-normal frequency of matches may increase the risk of potential injuries due to a resulting player overload."
The change must be voted in by the International Football Association Board (IFAB), but the concept should get a warm reception.
¶
UEFA announced that the 2021 European Women's Championship is being moved to 2022 in order to avoid scheduling conflicts with the postponed 2020 Olympic Games and the 2020 European Men's Championship.
● Weightlifting ● The resignation of long-time weightlifting chief Tamas Ajan of Hungary is quickly leading to major changes at the International Weightlifting Federation.
Acting President Ursula Papandrea of the U.S., also the head of USA Weightlifting, posted a lengthy message to the weightlifting community last Thursday that:
(1) Signaled the move of the IWF headquarters fully to Lausanne, Switzerland, and away from an office run by Ajan in Budapest; Papandrea noted "I have a goal to be fully functional in Lausanne by January 2021."
(2) Appointed USA Weightlifting's highly-regarded chief executive, Phil Andrews (GBR) as IWF Deputy Director General, and help with the search for a permanent IWF Director General (for which Andrews will not be eligible) and part-time Chief Financial Officer.
(3) Further developed the process of handing its anti-doping programs to completely independent, outside organizations, to remove any doubt about influence, reviews or funding. She noted that the IWF "signed the agreement with CAS ADD (Court of Arbitration of Sports Anti-Doping division, which is a separate Division of CAS) to hear and decide anti-doping cases as a first instance authority upon written delegation of powers from the IOC, ITA, and other WADA signatories."
(4) In view of Ajan's 44 years of devoted service to weightlifting, he was recognized as an "Honorary Ambassador of Weightlifting."
(5) Noted the McLaren Global Sport Solutions report on the allegations made against Ajan and others in the ARD television documentary "Lord of the Lifters" in January is expected to be delivered on 4 June. An interim report was made to the IWF on 22 April (but has not been released).
(6) The IWF Executive Board approved a combination of a special projects fund with its development fund to form a pool of money that can be applied for by national federations for financial relief from the COVID-19 impact.
It's a good start for a federation whose future has been uncertain for some time.
● World Games ● To the surprise of absolutely no one, the 11th World Games has been moved from 2021 to 2022 with new dates of 7-17 July, but remaining in Birmingham, Alabama (USA).
This is a good move for the International World Games Association and the Birmingham organizers, but now creates a new problem: two major events in "Birmingham" a couple of weeks apart in 2022.
The World Games in Alabama will finish on 17 July, but the XXII Commonwealth Games will begin on 27 July and run to 7 August in Birmingham, England!
● International Olympic Committee ● The IOC's program of subsidies to National Olympic Committee for travel expenses prior to the Games and Games-related operating costs was increased from $46.7 to $57.0 million, as of last week.
The funds will be distributed based on applications from any of the 206 National Olympic Committees eligible to participate in the Tokyo Games in 2021.
The IOC had already announced another $15 million in athlete support, specifically in athlete scholarships for the Games, team support grants and refugee athlete support.
● At the BuZZer ● Sport may have stopped, but bidding never does. Doha (QAT) and Riyadh (KSA) have signaled their interest in the 2030 Asian Games, with the winner to be announced (as of now) on 29 November.
This will be an interesting choice. The two countries continue to be embroiled in a diplomatic struggle – since 2017 – with the Saudis leading a boycott of Qatar over its relations with groups considered by the Saudis and others as terrorists. Doha has hosted the Asian Games previously, in 2006, but Riyadh has never hosted an event of this scale before.
(Thanks to sharp-eyed reader Barry Schreiber for noting a typo on the abbreviation for Saudi Arabia: KSA and not RSA.)