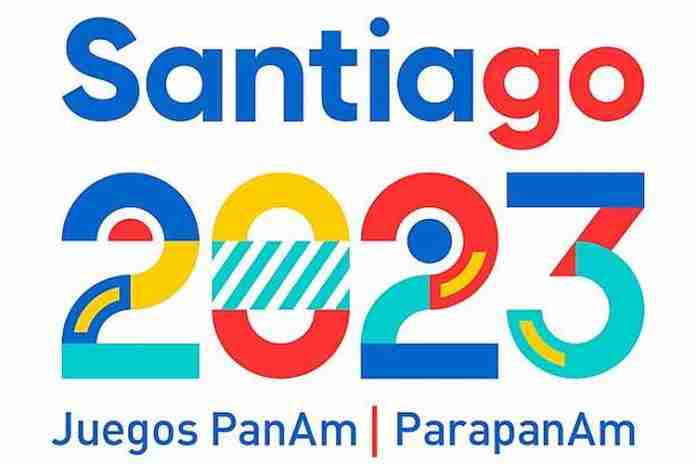 News, views and noise from the non-stop, worldwide circus of Olympic sport:
● XIX Pan American Games 2023 ● The organizing committee of the 2023 Pan American Games in Santiago, Chile announced its venue plan and budget, with competition sites to be scattered among 16 communities in the Santiago and Valparaiso regions.
According to the statement, "The total estimated budget will be $507 million USD, of which $170M will be allocated to the construction, adaptation and improvement of sports facilities." Four of the sites will be 'Choose Healthy Living Centers,' with temporary facilities for the Pan Am Games and legacy use as sports parks after the event.
The $507 million budget – if realized – would be a considerable achievement for the Chileans, considering what the Pan Am Games have cost in this century:
● 2003: $292 million in Santo Domingo, Dominican Republic, although this figure has been disputed as being far too low.
● 2007: $2.1 billion in Rio de Janeiro, Brazil, based on a reported cost of 4 billion Brazilian Reals; the original budget was about $400 million.
● 2011: About $1 billion in Guadalajara, Mexico; the budget submitted with the bid was for $200 million, but government-financed construction alone was reported at $750 million.
● 2015: $2.6 billion in Toronto, Canada, based on a government audit finding the total cost at C$2.5 billion.
● 2019: $1.2 billion in Lima, Peru, after the bid for the Games was won in 2013 with a projected cost of $712 million.
So the Santiago organizers have set a worthwhile goal for themselves; let's see how it turns out once the construction gets done.
● Games of the XXXII Olympiad: Tokyo 2020 ● The quadrennial projection of Olympic medals based on the actual outcome of the relevant world championships by Italian mega-event organizer and statistician Luciano Barra is now out. Based on what happened in Olympic events in 2019, the final count shows (ranked by total number of medals):
1. 107 by United States (51-29-27)
2. 96 by China (43-30-23)
3. 72 by Russia (28-26-18)
4. 61 by Japan (18-26-17)
5. 51 by Australia (17-18-16)
6. 51 by Great Britain (13-15-23)
7. 40 by Germany (13-9-18)
8. 39 by Netherlands (14-15-10)
9. 39 by France (11-8-20)
10. 37 by Italy (8-12-17)
Barra notes that any projection to 2020 must take into account the disposition of Russian participation, which could have a significant effect on the overall outcome. He has a total of 51 countries winning medals in 2020; note Japan's projected total of 16 is +20 vs. Rio in 2016!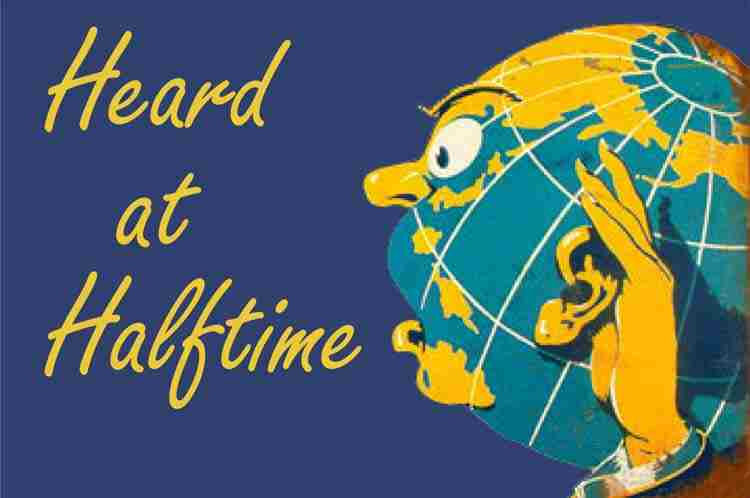 ● Athletics ● The 2020 track & field season is just getting started, but there is a lot going on:
● The formation of The Athletics Association by U.S. triple jump star Christian Taylor has been welcomed by World Athletics President Sebastian Coe, and the federation even showcased Taylor and his concepts in a 30 December post in its online magazine, Spikes.
But not everyone is supportive. Triple Olympic gold medalist Tianna Bartoletta, also a noted writer, posted on Twitter:
"Speaking of backlash…after voicing my support, my manager was advised by some of his peers not to work w/me anymore. He said he needed a few days to consider what working with me meant for his business. I let him go. These are the conversations that are actually happening."
Nothing is easy.
● Wadeline Jonathas, who exploded onto the world stage in 2019 with an NCAA 400 m title for South Carolina and then fourth in the World Championships, has turned pro.
She will skip her final year of eligibility at South Carolina, but will continue to train in Columbia. In her junior season, she improved from a lifetime best of 52.81 to win the NCAA title in 50.60, then ran 50.44 to finish third at the USATF Nationals, then set two more lifetime bests of 50.07 and then 49.60 to get to the final and then finish fourth! She then won a gold medal on the U.S. 4×400 m relay.
● London Olympic vault champ Jenn Suhr continues to amaze, clearing 4.71 m (15-5 1/2) at the Expo Explosion in Belton, Texas on 4 January. At age 37 – she'll be 38 on 5 February – Suhr is a contender for medals in Tokyo if she can maintain her health. She ranked no. 2 on the world list for 2019 at 4.91 m (16-1 1/4) and said on her Instagram page that she's "Not rushing the season and working on building a good base and making technical corrections. It's a big year!"
● VOX POPULI: Reader Doug Thomson is worried about the new name of track & field's international federation:
"With all the doping issues in sport and with track and field being – sadly – one of the most prominent sports affected, might those in charge of the federation have thought a little bit longer before changing the name of their organization to one whose initials are WA?
"Remember, you can't spell WADA without WA!"
● VOX POPULI: Reader Linda Wallace is very unhappy with USA Track & Field's support of "EPOCA: The Tree of Ecrof," a children's book by Ivy Claire and published by Kobe Bryant's Granity Studios:
"USATF partnering with Kobe Bryant and promoting his new book??? Wow. Tone deaf. After his arrest for sexual assault in 2003 first he lied and denied contact, then his statement acknowledged his inability to know whether a woman is consenting. Just the sort of person USATF wants to model youth leadership. All part of same sad picture for women when governing bodies fail. Would Kobe pass a SafeSport investigation? Pathetic."
● Cycling ● The attraction of the Olympic Games will cause Spanish star Alejandro Valverde to abandon the Tour de France at some point during that race, in order to be ready for Tokyo. He told the Spanish sports newspaper Marca:
"[The Olympics] will be the priority objective, but there will be others. I want to get to Tokyo in as good form as possible. The World Championships will also be an important event, but for now I am focused on the Games. It is the great achievement that I lack and makes me very excited."
The Olympic race on the lower slopes of Mt. Fuji will be difficult with considerable climbing. Valverde also said he will cut short his riding in La Vuelta a Espana to get ready for the UCI World Road Race Championships in Switzerland. After winning at age 37 in 2018, Valverde wants to take his best shot at two more titles, even at the expense of competing in the biggest races in the sport.
● Football ● The U.S.-Iraq-Iran conflict has reached U.S. Soccer. After the U.S. strike in Iraq, the U.S. Men's National Team canceled its scheduled training camp on Qatar that was to begin on 5 January.
The USSF statement noted: "Due to the developing situation in the region, U.S. Soccer has decided to postpone traveling to Qatar for the Men's National Team's scheduled January training camp. … We are working with the Qatar Football Association to find an opportunity in the near future for our team to experience Qatar's world-class facilities and hospitality."
Why Qatar? Because the 2022 FIFA World Cup will be played there. The team opened its training camp in Bradenton, Florida instead. It's first game in 2020 will be a friendly against Costa Rica on 1 February in Carson, California.
● Weightlifting ● Corruption and doping issues in weightlifting are not confined to the International Weightlifting Federation.
News reports in Cairo noted that Egyptian federation technical director Mohamed Moussa and national coach Mohamed Hosni were jailed in late December over "charges of embezzlement, wasting public money and forging official documents," as well as promoting doping by making available drugs to the country's top lifters.
Rio super-heavyweight fourth-placer Shaimaa Khalaf said that 23 Egyptian lifters had tested positive; 13 positives have been reported by the IWF and Egypt has been removed from the 2020 Tokyo competition.
● Wrestling ● Rio Olympic champ Helen Maroulis has been out of action for most of the last two years, but told the Associated Press that she feels better, is recovered from her concussion and shoulder injuries and expects to return to the mat in March.
Still just 28, Maroulis won the Olympic 53 kg title in 2016, and World Championships golds in 2015 (55 kg) and 2017 (58 kg). She plans to compete at 57 kg and will have her chance to make the U.S. team at the Olympic Trials in April.
● XXII Commonwealth Games 2022 ● The Commonwealth Games are scheduled for 27 July-7 August in Birmingham, England, but will start three months earlier in India.
What began as a boycott threat by the Indian Olympic Association when shooting – a very important sport for India – was not included on the program, has now turned into a pre-Games competition in both shooting and archery.
India has volunteered to host – and pay for – both competitions, to be held in March. The medals will count in the overall title for the Games, with a cost to the hosts of about £20 million (~$26 million). David Grevemberg, the head of the Commonwealth Games Foundation, said "The proposal is supported by the National Rifle Association of India, the Government of India, the International Shooting Sport Federation and World Archery."
The British news site TheGuardian.com noted that the British government "is hoping the £788m Games [~$1.03 billion U.S.] – the largest and most expensive event to be staged in the country since the 2012 Olympics – will be an advert for post-Brexit Britain and help to secure trade deals."
● XXIV Olympic Winter Games: Beijing 2022 ● The head of the International Ice Hockey Federation said that the National Hockey League needs to declare whether its players will compete at the Beijing 2022 Games by the end of August.
At a news conference following the end of the World Junior Championships last Sunday (5th), Rene Fasel (SUI) told reporters, "We would like to have a decision as early as possible if they're coming to Beijing – 'Yes' or 'No.' In Pyeongchang, there was a late 'No.' Especially the North American teams, U.S. and Canada, had some problems to find the players and to build up a good team.
"If there is a 'No' these teams should have time to prepare a competitive team to go to the Olympics in 2022. We want to have an early answer from NHLPA and NHL if they're coming or not." As of now, the answer is probably "no."
● At the BuZZer ● There is great excitement in China – and elsewhere – for the 2022 Olympic Winter Games, or so the Beijing organizers report on Twitter at @beijing2022:
"It's been less than a month since we launched our global volunteer recruitment and we've already received over 616,000 applications! Applications are open until June 2021, so there's still plenty of time to be part of the #Beijing2022 family."