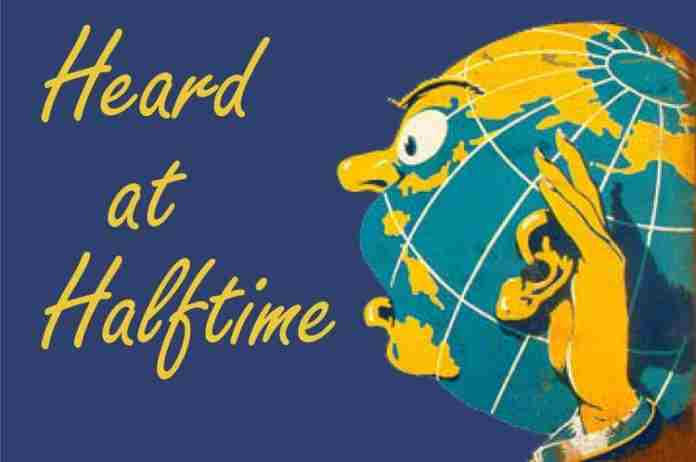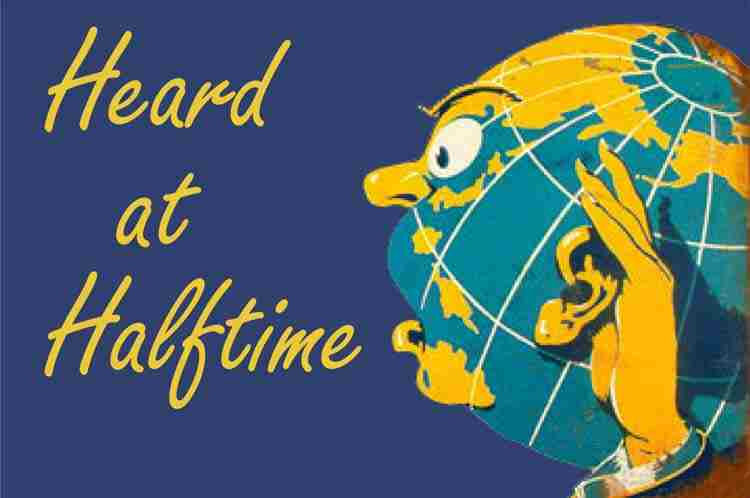 News, views and noise from the non-stop, worldwide circus of Olympic sport:
● Games of the XXXI Olympiad: Rio 2016 ● In the wake of the stunning testimony of former Rio State Governor Sergio Cabral on Thursday, explaining in detail how he approved $2 million to bribe members of the International Olympic Committee in 2009 to assure Rio's election, the two IOC members named both rejected his accusations as false.
Cabral named current IOC member Sergey Bubka (UKR), the 1988 Olympic pole vault gold medalist and Alexander Popov (RUS), a four-time swimming gold medalist and former IOC member, as having been bribed by then-IOC member Lamine Diack (SEN).
I completely reject all the false claims made by the former Rio State governor who is currently serving a long prison sentence for corruption.

— Sergey Bubka (@sergey_bubka) July 5, 2019
Mr Diack has never contacted me about my vote at the election of the host city for the Olympic Games 2016. My lawyers will write to Mr Diack to ask him to explain the allegations of Mr Cabral who wrongly claims in his testimony that Mr Diack could secure my vote.

— Sergey Bubka (@sergey_bubka) July 5, 2019
I will instruct my lawyers to use all the legal means at their disposal and to reserve all my rights

— Sergey Bubka (@sergey_bubka) July 5, 2019
Popov provided a statement to the Russian news agency TASS that included:
"With great regret for the city of Rio de Janeiro and the former governor Sergio Cabral, I am ready to officially declare that, first, I did not vote for Rio de Janeiro at all, and second, I did not participate in any negotiations and I am not familiar with the topics and with the people who are mentioned in information sources, and have never had contact with them.
"In this regard, I consider it necessary to start cooperation on this issue with the Ethics Committee of the IOC and ready to provide any information. In turn, I begin to prepare a lawsuit on the protection of rights and dignity, which I propose to consider at the location of the headquarters of the International Olympic Committee [in] Switzerland."
The Russian government also commented on Cabral's testimony. Presidential spokesman Dmitriy Peskov said on Friday that "We have certainly paid our attention to this information and this is a very serious accusation" and that "in any case such statements must be based on evidence as they cannot be unsubstantiated and ungrounded."
The IOC's Ethics and Compliance Office will start asking questions and the Ethics Commission – chaired by former United Nations Secretary General Ban-Ki Moon (KOR) will consider the matter if any evidence beyond Cabral's assertion can be uncovered.
The man in the middle of all this, of course, is Diack, already awaiting trial for corruption, extortion and money-laundering in France.
British-based writer Tariq Panja tweeted a statement from Papa Massata Diack, son of Lamine, that:
"I never [met] any IOC member for Rio de Janeiro 2016. This 1,5 millions $ was wired to secure the eventual sponsorship of the IAAF World Relays. I have never met Sergio Cabral or Eduardo Paes.
"The event was cancelled and Nuzman asked me to keep it to support continental events in Africa, South America and Caribbean!"
≡ REAX ≡ The younger Diack's comments are more than a little hard – actually very hard – to believe. The IAAF's World Relays wasn't announced until August 2012 (for a 2014 event), some three years after the 2009 bribes were allegedly made, and while Lamine Diack was still IAAF President, so the son would have known exactly what the situation was with the status of the meet.
Diack the younger, even while sitting safely in Senegal, would have been better off keeping his mouth closed.
● Doping ● If you want to read a lively Twitter feed, you might want to tune in to former Jamaica Anti-Doping Commission head Renee Anne Shirley. She's hardly a believer that the doping situation is being fixed, by the activities of the World Anti-Doping Agency and others. These tweets were from 1 July:
https://twitter.com/RAnneShirley/status/1145691763761451009
https://twitter.com/RAnneShirley/status/1145896957619126272
I've been around WADA/Global AD/OLY sports politics long enough to not get caught up in media-hyped narrative from the flavor-of-the mth.The corrupt, inept cabal running sport @ intl/Nat fed level aint giving up power+hands in the trough=>This trumps lofty media campaigns anyday!

— Renee Anne Shirley (@RAnneShirley) July 2, 2019
● Football ● FIFA President Gianni Infantino (SUI) praised the 2019 Women's World Cup in a Friday news conference ahead of the medal matches this weekend and delivered good news to those asking for more investment in women's football. They got it, including:
● The creation of a FIFA Club World Cup for women, starting as soon as possible.
● The creation of a Women's World League, to be played in tournaments all over the world.
● Expanding the FIFA Women's World Cup from 24 to 32 teams, potentially already as of the 2023 edition (host to be selected in 2020).
● To double the prize money for the next FIFA Women's World Cup.
● To double the investment committed to women's football over the next four-year cycle, from $500 million to $1 billion.
He also acknowledged the dominance of Europe in the 2019 tournament, with seven of the eight quarterfinalists: "We need to do more to make sure that this gap [between Europe and other continents] doesn't become bigger. We want to channel part of this investment into the grassroots of the game all over the world. We need to invest much more where there is no women's football, rather than where the women's game already exists."
Critics will note that doubling the prize money pool for the participating teams from $30 million (2019) to $60 million (for 2023) will still leave the women way short of the payout in the men's World Cup of $400 million (with $38 million to the winner). But it is also true that the men's World Cup brings in far more revenue than the women's event, at least at present.
Infantino also reflected on the great interest worldwide in the tournament, and added a silly comment that will not endear him to whatever friends he might still have in Lausanne: "What other event, other than the men's World Cup, can unite 1 billion people around the world to come together like this?"
≡ REAX ≡ Infantino can now join American striker Alex Morgan – she of the tea-drinking mockery of England in her scoring celebration during the semifinals – as unsportsmanlike and dumb. After Justin Gatlin beat Usain Bolt in the latter's final race at the 2017 World Championships, he hugged him and acknowledged his great career. Both Infantino and Morgan could profit from a lesson from him … oh, no, can't do that! Gatlin has been suspended twice for drugs. Sorry for thinking out loud …
● At the BuZZer ● If you thought corruption and cheating in and around the Olympic Movement was over, get this: Giuseppe Sala, the Mayor of Milan (ITA), which just won the right to stage the 2026 Olympic Winter Games with Cortina d'Ampezzo, was convicted on Friday for "pre-dating works contracts" prior to the 2015 Universal Exposition in Milan, of which he was Chief Executive.
Reuters reported that he was given a six-month suspended sentence, which converted the conviction's penalty into a fine of €45,000 (~$51,000). Sala can appeal the verdict, of course.
Oy vey.