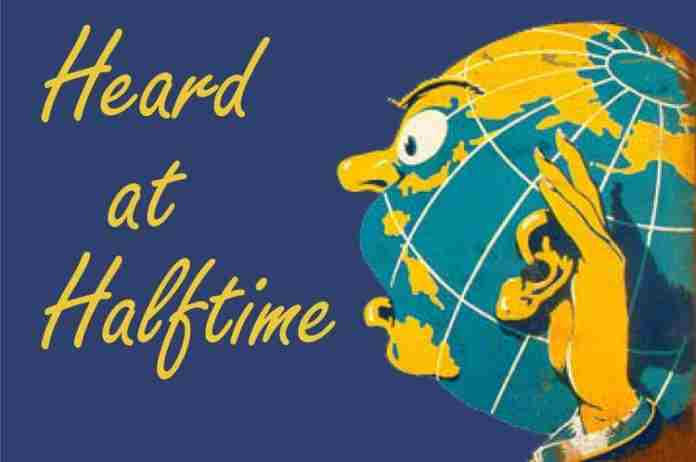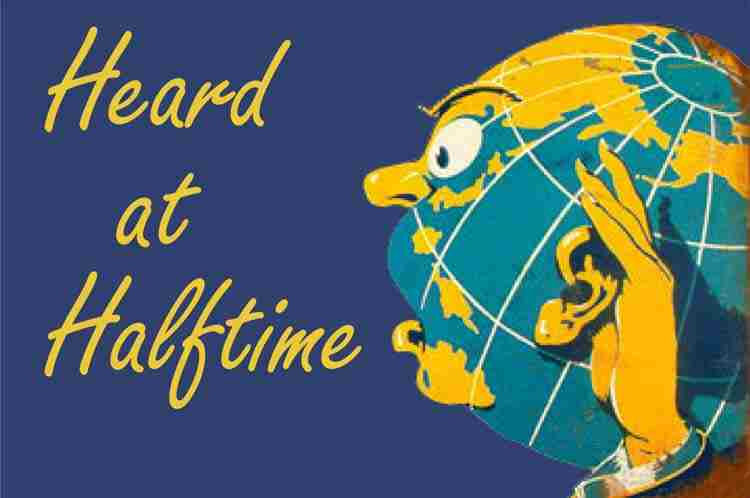 News, views and noise from the non-stop, worldwide circus of Olympic sport:
● XXIV Olympic Winter Games: Beijing 2022 ● Reuters reported that continued coronavirus challenges in Greece will curtail the transfer of the Olympic flame to the Beijing 2022 organizing committee on 18 October.
As with the ceremony to present the flame to the Tokyo 2020 organizers, the event will be held in Olympia as usual, but without spectators and the flame will be airlifted to Beijing shortly after a ceremony at the Panathenaic Stadium in Athens the next day.
The usual, week-long relay with the flame through Greece will be canceled once again.
● Games of the XXXIII Olympiad: Paris 2024 ● The Paris 2024 Board of Directors approved the outline of its volunteer program, reducing the Tokyo 2020 workforce by a projected 35%.
Where the Tokyo organizers ended with a 70,000-person volunteer corps, the Paris project calls for "only" 45,000. According to the announcement:
"Roles likely to be entrusted to volunteers are grouped in six categories: welcome, orientation and assistance; sports operations support; organisational operational support; transport; medical services support; and ceremonies support."
The program targets having 3,000 of the volunteer corps (6.7%) to be individuals with disabilities.
● International Paralympic Committee ● IPC President Andrew Parsons (BRA) will stand unopposed for a second term on 12 December, with New Zealand's Duane Kale running unopposed for Vice President.
The IPC General Assembly will choose among 25 candidates announced on Monday for 10 at-large members of the IPC Governing Board. The U.S. candidate is Muffy Davis, a three-time Paralympian – and seven-time medal winner – from the 1998-2002 Winter Games in skiing and the 2012 Paralympics in cycling. She joined the U.S. Olympic & Paralympic Committee board in 2021.
● Athletics ● American Trayvon Bromell highlighted the Kip Keino Classic in Nairobi (KEN) with his 100 m win – at altitude – in a world-leading 9.76. What came afterwards was just as special.
A spectator unfurled a hand-written sign reading "Trayvon Bromell, Kindly Give Me Your Spikes" … and Bromell did!
Wrote Bromell on Twitter a little later:
"Growing up, me and my coach was at a meet and ask one of track and fields previous [world-record holder] for an autograph. He looked at us and kept it moving. I made a promise to never do that. I never forgot that moment."
A fan replied:
"That guy u gave the spikes actually slept with them. U don't know the feeling he's having right now. I was with him when you gave him the spikes. I know it was hard for you to give 'em up considering they gave you a PB but that was a kind gesture. Big up"
Bromell's story is one of redemption. After making the 2016 Olympic team, he suffered injury after injury, but won the U.S. Olympic Trials in 2021. He didn't make the Tokyo final for reasons no one seems to know – including him – but he ended the season with a string of good races and then the 9.76 in Nairobi, and a wonderful gift to a Kenyan spectator.
¶
World Athletics published its Annual Report for 2020 on Tuesday, with lots of pictures and a full set of financial statements for 2020. The financial situation was shown to be better than feared; the highlights:
● The best news is that the federation's reserves, which dipped to $28.9 million at the end of 2019, rebounded slightly to $30.9 million at the end of 2020. This is important; another major loss could have significantly hurt its activities.
● Revenue for 2020 was down from $51.1 million in 2019 to $42.2 million, due primarily to reductions in sponsorships and in-kind services.
● Expenses went way down, from $67.8 million in 2019 – a World Championships year – to $41.7 million in 2020, with costs related to competitions diving from $29.6 million to $15.0 million. Reductions were seen in grants, development, legal, compliance and administrative costs due to the pandemic.
● After investment losses, World Athletics had a net surplus of $2.077 million for 2020. It's worth noting that the Russian Athletics Federation paid $6.8 million in reimbursements to the federation for legal and oversight work incurred by World Athletics during the year.
The surplus of about $2.1 million is a lot better than the deficit of $17.3 million suffered in 2019 and ends a string of losses that saw reserves drop from $64.8 million in 2017 to $28.9 at the end of 2019.
World Athletics also received a $7.5 million loan from the International Olympic Committee – $2.5 million in 2020 and $5.0 million in 2021 – as an advance on its television rights "dividend" from the 2020 Olympic Games of about $45 million.
Worth noting: funding for the Athletics Integrity Unit was maintained at almost 95% of its 2019 total at $7.86 million vs. $8.32 million.
¶
Very sad news that the much-loved British statistician and track writer Mel Watman passed away on 17 September at age 83, with his wife Pat at his side.
Many tributes have poured in, all noting his fierce love of the sport – since age 12 – and that he contributed to Britain's Athletics Weekly beginning in 1953 and was its editor from 1968-84. Concerned about the quality and depth of results being published years later, he and fellow British statistician created the Athletics International newsletter in 1993; Watman continued writing through the Tokyo Games but then collapsed at home a couple of days later. Once in the hospital, he was diagnosed with an inoperable cancer in the spine and died just nine days following the Tokyo closing.
Gentle, meticulous and most of all, a rabid fan, Watman will be long remembered not only for his magazine work, but as the author of more than a dozen books that chronicled one of the great periods in world track & field.
¶
Rio Olympic long jump gold medalist Tianna Bartoletta, now long divorced, is returning to her maiden name of Tianna Madison. She won a stunning World Championships gold as a 19-year-old in 2005 after winning the NCAA title for Tennessee. She was married to John Bartoletta in 2012; they divorced in 2020.
So when you see "Madison" in the sprint and long-jump results in 2022, now you know why.
● Cycling ● The 88th edition of the UCI World Road Championships is underway in Belgium, with Italy's Filippo Ganna defending his 2019 Individual Time Trial title.
Ganna completed the flat, 43.3 km course in 47:47, barely edging home favorite Wout van Aert by just six seconds with fellow Belgian Remco Evenpoel third in 48:31. It's the second time in a row for a two-peat, as Australia's Rohan Dennis won in 2018 and 2019.
The women's Time Trial was a triumph for Dutch star Ellen van Dijk, who covered the 30.3 km course in 36:05, 10 seconds ahead of Marlen Reusser (SUI) and 24 seconds up on two-time champ Annemiek van Vleuten (NED).
American Amber Neben, the 2008 and 2016 winners, was fourth (+1:24). Dutch riders have now won this race in four of the last five years.
● Figure Skating ● "The last Olympic quota places for the Beijing 2022 Olympic Winter Games – seven for Men, six for Women, three for Pairs and four for Ice Dance – will be assigned at the ISU Challenger Series and Olympic Qualifying Event Nebelhorn Trophy September 23-25 in Oberstdorf (GER)."
That's what up for grabs this weekend, with the U.S. looking for third slots in the Men's and Women's events in Beijing. They have the favorites in both with 2019 Worlds bronze medalist Vincent Zhou and 2019 and 2020 U.S. Champion Alysia Liu.
Liu, 16, is already a winner this season, taking the Lombardia Trophy in Bergamo (ITA) earlier this month by 32 points, setting lifetime bests in the Short Program (74.31), Free Skate (144.93) and total (219.24).
● Football ● The U.S. Women's National Team plays Paraguay in the second of two friendly matches tonight in Cincinnati, Ohio at 7:30 p.m., shown on FS1 and TUDN.
The U.S. hammered Paraguay, 9-0, on the 16th with Carli Lloyd scoring five goals on her "retirement tour" that will end after the two matches vs. South Korea in October. U.S. Soccer reported that "Lloyd became just the ninth player the score five goals in a USWNT game, joining Brandi Chastain (1991), Michelle Akers (1991), Tiffany Milbrett (2002), Abby Wambach (2004), Amy Rodriguez (2012), Sydney Leroux (2012), Crystal Dunn (2016) and Alex Morgan (2019)." Lloyd now has 133 international goals, no. 4 all-time and third on the all-time U.S. list.
¶
The national football federations in Germany and Portugal came out against the under-study concept to play the FIFA World Cup every two years.
Reasons cited included player safety and strain, that such a plan must be approved by the regional confederations and that holding a World Cup every two years will force continental tournaments like the European Championships into the same years as the FIFA Women's World Cup. The German federation – the DFB – explained:
"If either a men's World Cup or European Championship takes plays every summer, the women's and junior tournaments would be marginalised in the shadow of the men's competitions."
Game on!
● Sport Climbing ● The International Federation of Sport Climbing had to issue its second public apology in the last three months over "inappropriate" television coverage of Austrian climber Johanna Farber's backside:
"The International Federation of Sport Climbing (IFSC) would like to deeply apologise to Johanna Färber, Austria Climbing, all the athletes, and the entire Sport Climbing community for the images that were broadcast today during the women's Boulder semi-final at the IFSC Climbing World Championships Moscow 2021.
The IFSC condemns the objectification of the human body and will take further action in order for it to stop, and to protect the athletes.
After meeting with representatives of the Austrian team, IFSC President Marco Scolaris [ITA] issued the following comment: 'How many times will things have to be done wrong, before we learn how to do them right?'"
The IFSC Worlds were held in Moscow (RUS); the prior incident was from a June 2021 World Cup in Innsbruck, Austria, but with the same athlete involved! The IFSC and broadcaster ORF apologized at the time; no broadcaster has offered an apology this time (so far).
In the Lead competitions at the Worlds, Austria's Jakob Schubert won his third world title over Luka Potocar (SLO); both reached the top, but Schubert had a better result in an earlier round.
The women's win went to Korea's Chae-Hyun Seo, the only one to reach the top. American Natalia Grossman won her second medal of these Championships with the silver, claiming 37 holds in 4:22, ahead of Laura Rogora (ITA), who took 5:01 to reach the same number. American Brooke Raboutou was fifth (35+).
● Swimming ● The International Swimming League is continuing its third season this week with matches nine and 10, but the league is once again being accused of failing to pay its bills. SwimSwam.com reported last Saturday:
"Jean-François Salessy [FRA], the ex-general manager of Energy Standard, and Hubert Montcoudiol [FRA], the ex-commercial director of the International Swimming League, have accused ISL of financial mismanagement in a letter sent to SwimSwam."
The letter states that many of the vendors providing support services to the league have not been paid for the second season yet, and "One ISL athlete told SwimSwam that they were told they would receive their final season two payment on Friday."
Salessy and Montcoudiol noted in their letter, "The lack of Media coverage and broadcasters during this season 3, on top of a lack of confidence coming from sponsors, sound obvious in such conditions."
ISL has not yet replied to SwimSwam's request for comment.
● Weightlifting ● The International Testing Agency slapped Moldovan Dr. Dorin Balmus with a lifetime ban for tampering and complicity to commit doping.
The ITA charged that in November 2015, Balmus – working for the national weightlifting federation and on behalf of three Moldovan lifters – arranged for substitutes to take place their and provide clean samples to Doping Control Officers.
The scheme was noted in the 2020 ARD documentary, "Lord of the Lifters."
● At the BuZZer ● Further to French President's Emmanuel Macron's tongue-lashing of France's Olympic athletes over their Tokyo performance and essentially ordering them to do a lot better in Paris in 2024, he might have been better advised to set some sort of reasonable goal.
Legendary judoka Teddy Riner mentioned possible dream targets of 90 medals in 2024, but that's not going to happen. France won 33 in Tokyo, down from 42 in Rio in 2016, which is one short of the most the French have ever won in a summer Games except at the 1900 Olympics (also in Paris).
France won 43 medals in Beijing in 2008, 42 in Rio and 41 back in 1920 in Antwerp. It's most golds – outside of 26 in 1900 (101: 26-41-34) in 1900 – is 15 from Atlanta in 1996. So perhaps targets of 44 total medals and 16 golds for the most since 1900 would be reasonable and even achievable.
After all, even during a pandemic, Japan stunned everyone with its best performance ever in 2021! Against an all-time best of 41 medals in Rio, the Japanese won 58 medals in Tokyo, including 27 golds, destroying its prior best of 16 in 1964 and 2004.
Perhaps Macron should encourage, not discourage? Sacre bleu!
You can receive our exclusive TSX Report by e-mail by clicking here. You can also refer a friend by clicking here, and can donate here to keep this site going.
For our 743-event International Sports Calendar for 2021 and beyond, by date and by sport, click here!