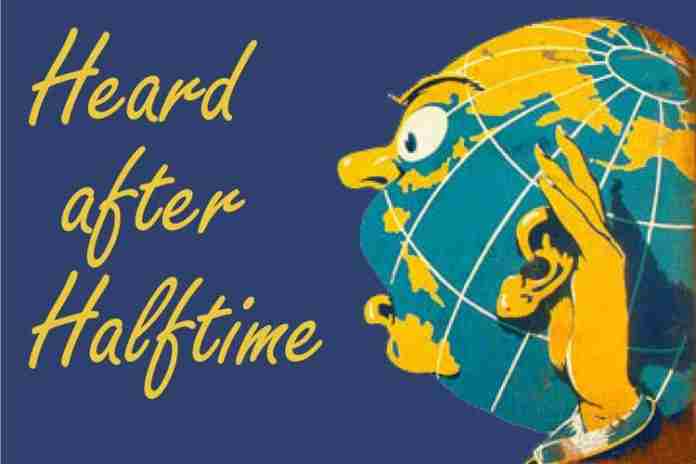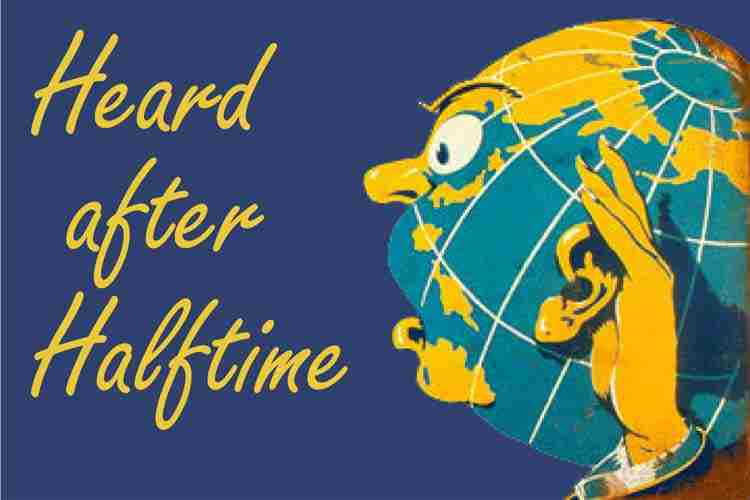 News, views and noise from the non-stop, worldwide circus of Olympic sport:
● Doping ● Britain's Craig Reedie is the elected head of the World Anti-Doping Agency, the lead actor in the world's fight against doping in sport. In an interview with the SportAccord conference newsletter, The Daily, he noted:
"I am unsure whether sport is winning the battle against doping, but I am convinced that all these processes deliver real progress to ensure that elite sport is increasingly conducted within the accepted international rules as laid down in the Code. WADA strives every day to ensure that this progress continues."
Not the most optimistic statement, but he also cited new developments that hold good potential for detecting cheaters. "The Athlete Biological Passport is revealing non-analytical Anti-Doping Rule Violations. Together, coupled with conventional in- and out-of-competition intelligent testing programmes, as well as prevention initiatives, such as education, this multi-pronged approach is making a real difference in the global fight against doping."
On the Russian saga, he insisted that "WADA – through a combination of perseverance and diplomacy – has managed to navigate the crisis effectively to the point now where Russia has fulfilled almost all of its agreed commitments.
"In light of the Russian doping crisis, we have made significant improvements to the anti-doping system that mean if anything like this were to happen again, we would be in a far stronger position to deal with it. This, as far as I am concerned, reflects highly on the decisions WADA has made throughout this episode and the Agency has come out of it with substantial credit."
Reedie will complete his term at the end of this year; the election of a new head of the organization will take place on 7 November.
● 2020 Olympic Games ● Japan's Kyodo News Service asked the man who chaired London's 2012 organizing committee for advice he would give to the current Tokyo 2020 organizers.
"Keep your promises," said Sebastian Coe, now the head of the International Association of Athletics Federations (IAAF). "Don't play fast and loose with commitments you make during the bid because they are not being absorbed only by IOC members, but also by local communities.
"If you say you're going to use the games to broaden the appeal of sport or to drive technological change or to regenerate poor parts of the city, then you better make sure you do, because the quickest way for an organization to lose its way is to start navigating around its commitments. Be sure you can deliver on your commitments and then stick to them."
He emphasized that an organizing committee cannot stand still. "The one thing that any organization needs to do to remain relevant is permanently be re-engineering itself and never have a tin ear to what local communities are saying."
He also noted the increase in cities turning away from hosting Olympic Games and other large-scale events. "I have sensed in the last few years that the reason cities have become a bit queasy about the Games is because of the messaging, the ability to communicate the benefits of the Games, the ability to properly articulate the difference between an infrastructure budget and an operational budget."
"And I think there has been an element of 'we're right, and you're wrong' – and local communities are rarely wrong. It's the responsibility of any sporting organization – I'm not just talking about the IOC – to explain what you are doing and why you are doing it. It's not just about three weeks of indelible moments on the field of play, you really do have to define what your purpose is, and I sense that that's not being done as well as it should be."
● 2032 Olympic Games ● International Olympic Committee chief Thomas Bach was a big hit in Australia, not only addressing the Annual General Meeting of the Australian Olympic Committee, but also meeting with the Mayor of Brisbane and others promoting a possible bid for the 2032 Olympic Games.
Bach noted that the IOC's promised support of $1.8 billion (U.S.) would not be less for a Brisbane Games, a figure higher than had been projected in the Brisbane feasibility study. Said AOC President John Coates, "Right now, Los Angeles is preparing to host the 2028 Games where close to 100 percent of Olympic venues and facilities are being accommodated within existing structures across the city. This is what the future of the Olympic Movement looks like."
● Freestyle Skiing ● Sad news from France, where Kevin Rolland, the Freestyle Halfpipe bronze medalist from PyeongChang '18 and 2019 World Championships silver medalist, sustained significant injuries in La Plagne (FRA).
Rolland was trying to set a quarterpipe height-in-air world record at his home resort, but crashed and was evacuated to the University Hospital in Grenoble. He was reported as stable, but without any more detail.
● Gymnastics ● Japan's Kohei Uchimura, the winner of the Olympic All-Around title in 2012 and 2016 and the World All-Around Champion six times in a row from 2009-15, may have run into Father Time.
Now 30, Uchimura failed to qualify for the All-Around finals – finishing 37th – at the Japanese National Championships, in Takasaki, on 27 April. He told reporters prior to the competition that he had continuing pain in both shoulders, but even though he failed to qualify for Japan's team for the 2019 World Championships, he said afterwards, "I'm not particularly bitter about this. I just have to build on this going forward."
● Swimming ● Lithuania's 2012 Olympic 100 m Breaststroke gold medalist, Ruta Meilutyte, is now subject to a ban from competition of up to two years for failing to provide her location according to the "whereabouts" rules and missing three unannounced doping tests within the past year.
Still only 22, she won a silver medal at the 2018 European Championships 100 m Breast event and a silver in the 50 m Breast at the FINA World Short-Course Championships in December 2018.
● Volleyball ● Followers of USA Volleyball on Twitter saw a troubling message last Friday:
@AmericanAir USA Volleyball's Mens Junior National Team might be DQ'd for our last qualifier for Worlds because AA canceled our team's flights & lost their luggage! AA has been unwilling to help. Without our jerseys, we cannot check-in for the tournament in 9 hours. Please help!
Happy ending: the luggage was found and the team was able to get from Miami to Lima (PER) on AA1307 in time for its first match in the U-21 PanAm Cup on Sunday against Puerto Rico.
The U.S. men lost to Puerto Rico (1-3), defeated the Dominican Republic (3-0), then lost to Cuba (0-3). However, at 1-2, the U.S. advanced to the quarterfinals, but lost to Chile, 3-2, and will play for fifth place, but did not qualify for the World Junior Championships.
● At the BuZZer ● The historic Lake Placid Olympic-sport complex – site of the 1932 and 1980 Olympic Winter Games – is getting a $70 million upgrade of its facilities, funded by the State of New York.
The facilities being updated include the ski jumps; the luge and skeleton track will get a starting house and a current-standard biathlon stadium will be installed at Mount Van Hoevenberg.
While the Winter Games are not on the horizon for Lake Placid, it continues to be an active training and World Cup site for winter sports, and the 2020 Winter World University Games will take place there.