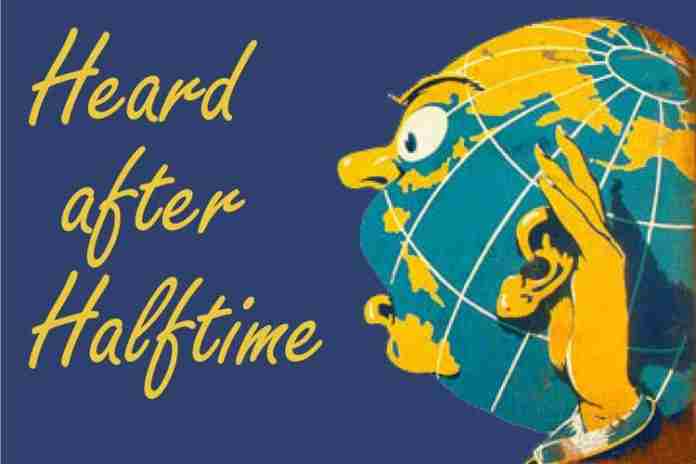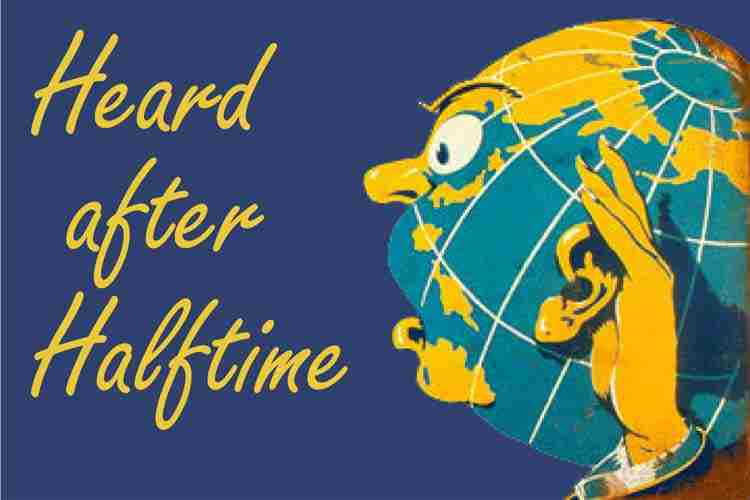 News, views and noise from the non-stop, worldwide circus of Olympic sport:
● Doping ● The Australian Olympic Committee's Annual General Meeting drew a lot of attention over the weekend, with International Olympic Committee chief Thomas Bach visiting and speaking to the assembly.
The delegates – and Bach – also heard from Raelene Boyle, now 67, an Australian legend who won a silver medal in the 1968 Olympic 200 m behind the late Irena Szewinska (POL) and then silvers in the 100/200 m in Munich in 1972 behind East Germany's Renate Stecher.
There's considerable evidence that Stecher was one of many East German athletes who performed with state-sponsored doping assistance. Boyle has been outspoken about this injustice and asked again for the IOC to redress the matter.
"There's a lot of people out there who really deserve medals they didn't get, and we have a lot in this country. Forget me, it's not me I'm talking for, these people should be readdressed, this whole East German thing should be readdressed.
"You go to the museum in Berlin and you can pull out drawers and see what those women were taking to make them run so fast. I think our 'family' of the past deserve to be re-looked at, and I do feel a little bit let down by the IOC and WADA [World Anti-Doping Agency]."
She's quite emphatic that there are dozens of athletes who were cheated either out of a medal entirely or out of a higher medal because of the East German and Russian – and likely other Eastern Bloc – doping programs. Bach replied that the IOC has considered the matter previously, but decided that a "statute of limitations" should be observed on a matter so long ago.
≡ REAX ≡ Hogwash, and there is precedent for the IOC to make these changes, based on the documented evidence of East German doping freely available today. To do so would correct an obvious wrong, just as the IOC did in 1982, when it restored – 70 years afterwards – the eligibility of American Jim Thorpe, the winner of the Pentathlon and Decathlon in 1912. He was later disqualified by the U.S. Amateur Athletic Union (AAU) and the IOC because he was paid a trivial amount to play summer minor-league baseball in 1909 and 1910, even though the disqualification came after the allowed 30-day protest period following the Games.
IOC President Juan Antonio Samaranch personally presented replacement medals to the Thorpe family in a ceremony in Los Angeles. There is no reason why the IOC cannot do the same, using the documented evidence of at least the East German doping program, and ask for the same from other countries.
● Athletics ● The USA Track & Field Half-Marathon Championships were held on Sunday in Pittsburgh, Pennsylvania, with Leonard Korir and Stephanie Bruce taking the wins.
Stanley Kebenei, Korir and Andrew Colley broke away from the pack early in the men's race, with Colley falling back and Kebenei and Korir assured of the top two places with a couple of miles remaining. Korir attacked with a mile left and was able to break Kebenei, winning his second U.S. Half-Mar title (also in 2017) in 1:01:52 to 1:01:57. Colley finished third in 1:03:11.
Bruce, Emma Bates and Sara Hall broke away from the women's pack by the halfway mark, with Bates falling off the pace by mile nine. Bruce made a decisive move with a half-mile left and it was enough to get her to the finish line first in 1:10:43. Hall was second – for the second year in a row – in 1:11:04 and Bates finished with the bronze medal in 1:11:13.
Prize money was paid to the top 15 placers, with $15,000-8,000-5,000-3,000-2,500 paid to the top five. Look for full results here.
● Beach Volleyball ● The FIVB World Tour is the highest level of international beach volleyball, but the sport was created in Southern California and the annual Association of Volleyball Professionals (AVP) Huntington Beach Open remains one of the world's most prestigious tournaments.
This was demonstrated last weekend, as the women's title match was a signal victory for Americans Alix Klineman and April Ross (the Rio 2016 bronze medalist) over Canada's Commonwealth Games champs and former no. 1-ranked Sarah Pavan and Melissa Humana-Paredes by 18-21, 21-12, 17-15. Klineman and Ross own the only American victory this season in a women's four-star or higher event on the FIVB World Tour and are positioning themselves as perhaps the best U.S. shot for a medal in Tokyo.
The men's final was just as intriguing, but for who didn't win. The U.S. pair of Jake Gibb and Taylor Crabb won in straight sets – 27-25, 21-14 – over the new duo of Americans Casey Patterson and Chase Budinger. For Gibb, it was his third Huntington Beach Open title, but for 2016 Olympian Patterson – now 39 and a former Gibb partner – it was his first tournament with Budinger, 30. Yes, this is the same Chase Budinger who played with four NBA teams from 2009-16, but has now turned his attention to the beach. Keep an eye on these two as possible surprises on the road to Tokyo.
● Sports Medicine ● Think the Athletics South Africa/Caster Semenya vs. IAAF case is only about track & field? Guess again.
The conservative Web site PJMedia.com noted in a 29 April story a competition in the Raw Powerlifting Federation – not recognized by the IOC – in which "a biological man who identifies as a woman took the Masters world records for women's squat, women's bench press, and women's deadlift. A female Olympian responded by condemning the 'pointless, unfair playing field' where biological women are beaten by biological men who identify as transgender women."
The lifter was Mary Gregory, competing at 82.5 kg, who posted on Instagram: "What a day, 9 for 9. Masters world squat record, open bench world record, masters world [deadlift] record, and masters world total record!"
In response, former British swimmer Sharron Davies, twice Commonwealth Games Medley champion in 1978 and 1980 Olympic silver medalist in the 400 m Medley, tweeted, "This is a trans woman a male body with male physiology setting a world record & winning a woman's event in America in powerlifting. A woman with female biology cannot compete. It's a pointless unfair playing field."
The ASA/Semenya vs. IAAF decision is hardly the end of the matter, but a marker along the way.
● At the BuZZer ● The IOC Executive Board is scheduled to determine whether the International Boxing Association (AIBA) will manage the Olympic boxing tournament at the 2020 Tokyo Games on 22 May, in its next meeting in Lausanne.
The Associated Press reported on Monday that AIBA has called its own emergency meeting for 15 May – one week ahead – to determine its response if the IOC decides to remove the federation from the governance of Olympic boxing. One option would be a legal action against the IOC in the Court of Arbitration for Sport, although AIBA Interim President Mohamed Moustahsane (MAR) told the news agency in April that it would not mount such a challenge.