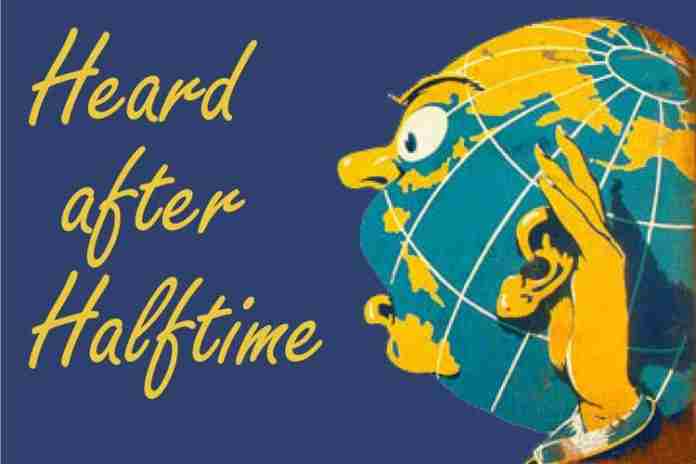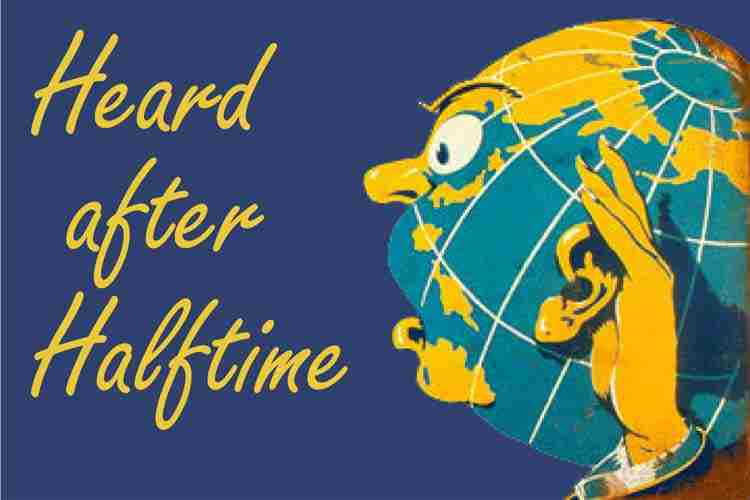 News, views and noise from the non-stop, worldwide circus of Olympic sport:
● Athletics ● Ending considerable speculation, Noah Lyles and his coach confirmed that he would only be contesting the 200 m at the USA Track & Field National Championships in Des Moines, Iowa at the end of the month.
That means he will not run in the 100 m, in which he stands no. 2 on the world list for 2019, but would still like to run on the 4×100 m relay.
As reported by Gene Cherry of Reuters, Lyles' coach, Lance Brauman noted that "All of Noah's preparation, training and racing this year has been based on him running the 200 m in the championship events.
"It doesn't seem wise to go against all of that preparation this late in the game. He's ready to make his first senior team and show what he can do in the 200 m."
Both Lyles and Brauman indicated that a 2020 double in both sprints is planned. "He'll be ready," Brauman said. "He's improved in the 100 m even faster than either of us expected."
¶
Botswana's Nijel Amos won the Diamond League 800 m in Monaco in a sensational 1:41.89, the 15th fastest race of all time and the fastest since 2012. Amos said afterwards there's a lot more in the tank:
"Everything has been good the last few weeks and I knew today that I could run 1:41. I did an impossible session on Tuesday and after that, I knew I could run 1:41. I'll race next in London. The world record [1:40.91 by David Rudisha/KEN] is not in my mind, but if I'm patient, it will come."
¶
Monday (15th) was the 107th anniversary of the victory by American Jim Thorpe in the Decathlon at the 1912 Olympic Games in Stockholm (SWE), eight days after he won the Pentathlon.
Thorpe won the final event, the 1,500 m, to score 8,412.955 points in the first-ever decathlon competition at the Games. He would be disqualified a year later for having been paid a small sum to play semi-pro baseball prior to the Games, but long after his death in 1953, his medals were restored by the IOC in a ceremony in Los Angeles in 1982.
It's worth noting that fellow American Avery Brundage finished 16th in the Stockholm Decathlon, but did not contest the last two events, the javelin and 1,500 m. Brundage refused to restore Thorpe's medals to him during his term as IOC President from 1952-72; it took Spain's Juan Antonio Samaranch to push through the change in the 1980s.
● Boxing ● The long-awaited closure of the Gafur Rakhimov (UZB) chapter in the history of the International Boxing Association came on Monday (15th) as AIBA posted a message from him which included:
"This most difficult transitional period in the history of AIBA coincides, unfortunately, with a period of my growing involvement in the processes aimed at protecting my honour and dignity against politically motivated and false accusations originating from the past.
"These processes now require me to be constantly present in legal and other proceedings in order to speed up the clearing of my name from these false accusations.
"Having been part of the Boxing family and the Olympic Movement for over 25 years, I have a sense of duty to do everything in my power to serve our sport and our athletes, who are an absolute priority for me.
"Therefore, while it is with a heavy heart, I have decided to resign effective immediately as AIBA President."
Rakhimov has been listed as an international drug trafficker by the U.S. Treasury Department, and while he maintains his innocence, this colored the view of the AIBA by the International Olympic Committee and was one of the factor (but far from the sole one) which led to the federation's suspension through the 2020 Olympic Games in Tokyo.
This comes about three weeks after the AIBA Executive Committee met in Geneva (SUI) in late June, following the IOC's suspension. There was good news from the meeting:
"In discussions regarding the relations between AIBA and the IOC, including AIBA's current status, the AIBA EC was fortunate to have two highly ranked representatives from the IOC on-hand during the EC, namely IOC Inquiry Committee Chair Mr. Nenad Lalovic and IOC Sports Director Mr. Kit McConnell. They provided the EC members with an overview of the roadmap for boxing in the Olympics but also the goodwill and good intentions of the IOC to collaborate with AIBA."
The federation is also in accelerated discussions with its major creditors to relieve its enormous debt load of more than $16 million. It will also pare its staff down to four, with Executive Director Tom Virgets (USA) stay on for now, along with three other full-time employees. Virgets has previously indicated he would leave AIBA, but this has apparently been delayed.
A special AIBA Congress has been called for 15 November in Lausanne to select a new President, among other issues, "pending financial resources."
● At the BuZZer ● In a post on the INEOS159Challenge Web site, Eliud Kipchoge's coach, Patrick Sang (both KEN), explained that Kipchoge's edge is his belief in himself:
"To be honest, I did not know the capacity of the human mind until Eliud's first attempt to break the two-hour barrier at the Nike Breaking2 project. I knew the mind is strong but I didn't realise how strong. On that morning, I looked into his eyes and he actually believed 100 per cent that he was going to do it.
"Now that did not happen in Monza [2:00:25] but he came so close, closer than many, many people expected. It was then that I realised how important belief is. Someone might believe they can do it, but do they truly believe? Is it just an 80 per cent belief? With Eliud it is 100 per cent.
That is why, this time round, I don't have to do too much different with Eliud. He has shown us all what the human mind is capable of. We are going to build on that mental strength with Eliud's training and the experience and knowledge we gained from Breaking2. In Monza it was a journey into the unknown, it isn't now."
Kipchoge's next attempt to run the marathon distance in less than two hours will come in October in Vienna (AUT).