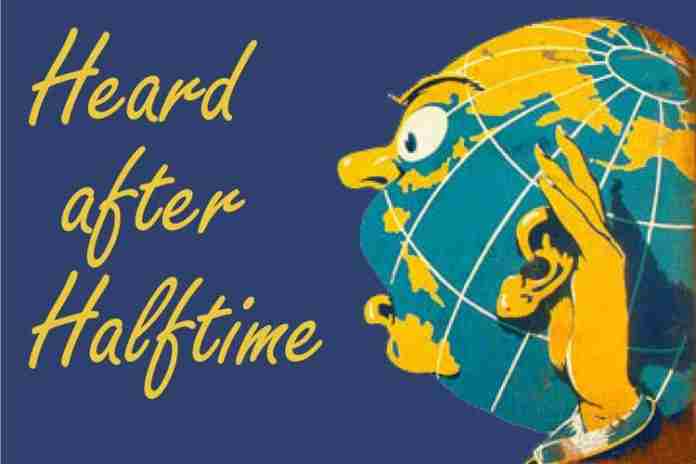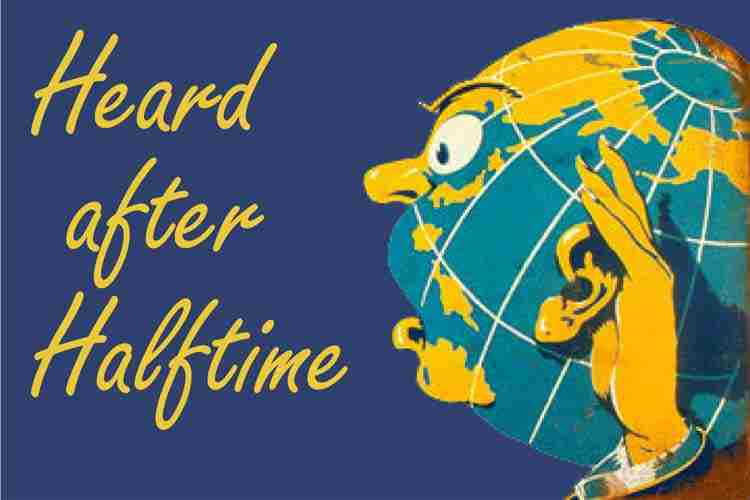 News, views and noise from the non-stop, worldwide circus of Olympic sport:
● Athletics ● South Africa's Caster Semenya won a round against the International Association of Athletics Federations (IAAF) and its regulations for women in the 400 m-Mile events on Monday.
The Swiss Federal Tribunal, acting on a request from Semenya's attorneys, suspended the IAAF's rules, but only while the case is being heard, on appeal from the Court of Arbitration for Sport, which upheld them.
The IAAF will have until 25 June to submit its brief to the Court to uphold the regulations, which dictate the allowable level of testosterone for an athlete to be allowed to compete in the women's division in the 400-800-1,000-1,500 m and mile.
Semenya was planning to run a 2,000 m and 3,000 m race in June, events which are not impacted by the new rules. Now, she could run her favored events – 800 m and 1,500 m – right away. The IAAF's Diamond League schedule has a 1,500 m in Rome on Thursday (6th), an 800 m in Rabat (MAR) on 16 June and Stanford (USA) on 30 June and a 1,500 m on 11 July in Monaco and 20 July in London (GBR).
● Athletics ● Beyond the Stockholm Diamond League meet last week, there was another world-leading mark, this time by an emerging American star in the throwing events.
At the Iron Wood Throws Classic in Rathdrum, Idaho on Saturday, Brooke Andersen won the hammer throw with a lifetime best of 76.75 m (251-9), adding more than five feet to her mark from the Mt. SAC Relays in April (75.05 m/246-2). She stands no. 3 on the all-time U.S. list, and the throw was the eighth-longest in U.S. history!
"Honestly, when I threw it, was I thinking, 'oh my gosh, it's 76 (meters)," said Andersen afterwards. "Everyone was saying that I was the U.S. No. 1 with that throw, and I couldn't believe it. There was no way little ol' me could be No. 1 in the nation." Or no. 1 in the world?
Andersen, 23, was the NCAA runner-up the last two seasons for Northern Arizona, but has exploded in 2019, reaching more than eight feet beyond her pre-season lifetime best of 74.20 m (243-5).
● Athletics ● The United States Track & Field and Cross Country Coaches Association (USTFCCCA) does an astonishing job of compiling, processing and reporting information about collegiate track & field and with the NCAA Division I Championships coming this week, it released its survey of where the 1,215 athletes (from 177 schools) are from.
Of course, the U.S. is first with 984 (81.0%) of all entries, followed by:
2. 42 Jamaica (3.5%)
3. 25 Canada (2.1%)
4. 17 Kenya (1.7%)
5. 15 Australia (1.2%)
6. 12 Great Britain (1.0%)
No other country had more than eight entries this week. A total of 56 countries had at least one entry in the NCAA meet.
● Gymnastics ● The dates by which claims had to be filed against USA Gymnastics at the U.S. Bankruptcy Court for the Southern District of Indiana has now passed for both individuals (back on 29 April, and for governmental claims on Monday (3 June).
With the passing of the governmental bar date, the case management firm appointed by the Court posted the total number of registered claims at 352.
That's the number of cases that will be heard against USAG as the result of the Larry Nassar sex-abuse scandal.
● Swimming ● FINA posted multiple comments from athletes praising the inaugural FINA Champions Swim Series that closed in Indianapolis on Saturday. A sampling:
From Ukrainian Butterfly star Andrii Govorov:
"Honestly I am really happy that we have this new FINA Champions Swim Series because it is really the next level right now. It shows a big respect for high level athletes and I experienced really good competition in four lanes. It really is entertaining for people. I think FINA is listening to the athletes and we are going to make the Series even better for the next season. In Budapest, I saw a really nice new way of presenting the athletes' entrance. The video background was great and the show was phenomenal."
From American sprinter Michael Andrew:
"This competition is awesome and I agree with what Cody Miller said, it is a step in the right direction. I think the athletes still don't understand how much value we bring to the table as competitors and entertainers. It is cool to see that FINA is starting to recognize that and gives us the opportunity to race for real money."
From American Freestyle and Butterfly star Jack Conger:
"I think it is awesome. It is amazing that there is no prelims, no semis. You get to do it once, you only have to focus for one or two races depending on how many you have entered, it is awesome. The whole concept is super cool and unique. I think it is a great way to grow the sport. The Champions Swim Series is the first opportunity to show that there is more to swimming than just the Olympics. This is really a big deal and it is exciting."
All true and good; as we noted in Monday's Lane One, this was a good start, but there are still questions to be answered.
● Games of the XXXVIth Olympiad 2036 ● Give credit to German Interior Minister Horst Seehofer, 69, for having some common sense. Responding to a suggestion from Berlin's State Minister of the Interior, Andreas Geisel, that the city should bid for the 2036 Olympic Games.
Said Seehofer, "It would be unthinkable. If we did that, we would bring on an unspeakable international discussion and harm the Olympic idea," in an interview with the Frankfurter Allgemeine Zeitung.
"How would people see it across the world? Germany celebrating the 100-year anniversary of the Nazi Olympics? That cannot happen."
Seehofer added that "In the eyes of the public, the IOC has wandered too far from its original idea and into commercialism." So that's that … for now.
● At the BuZZer ● You can't make this up. A 73-year-old Singaporean Olympian in swimming at the 1964 Games in Tokyo is now working toward competing in a second Tokyo Games in 2020 … in surfing!
Michael Eu retired as a flight captain at age 55 and has been surfing continuously since. He told the Singapore site TODAY that he is training to make the Singapore team for the 2019 South East Asian Games, to be held in the Philippines in December.
"All the competitions are held in medium-sized waves which are about 4ft. I've been competing in waves up to 10ft in Indonesia for the last 27 years, and I've been training consistently. So long as you have the skill and determination, anyone can do it."
A black belt in Karate and Taekwondo, he added that "Being 73 is not an obstacle to me. I don't look 73 and my physique is conditioned in the same way as a 30 or 40-year-old."
If he somehow makes it to a second Olympic Games next year, surely he will be the only athlete to compete in both Tokyo Games!