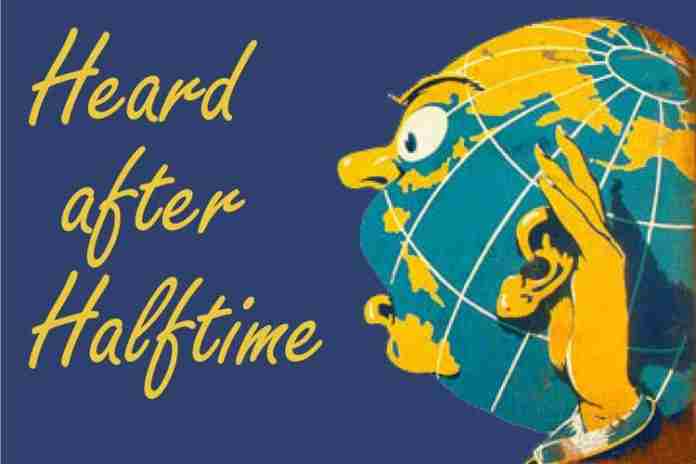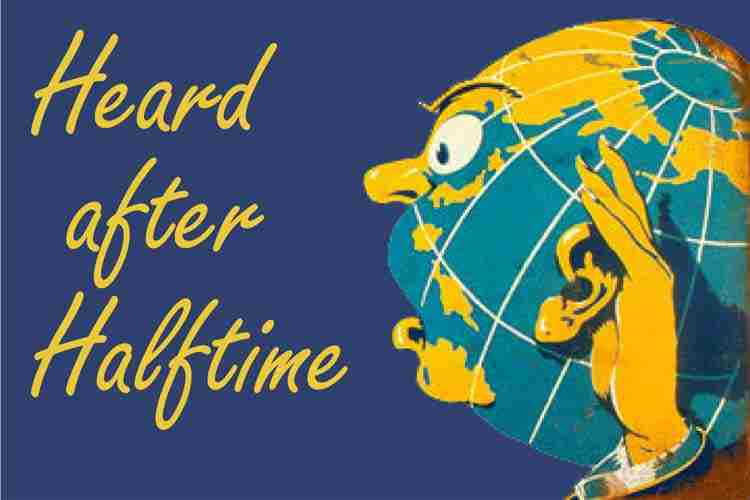 News, views and noise from the non-stop, worldwide circus of Olympic sport:
● Doping ● The International Olympic Committee announced another doping positive from its re-testing program from the 2012 London Games, and of course it was another weightlifter.
Florian Croitoru (ROU), who placed ninth in the men's 56 kg division, found to have three steroids in his sample: Dehydrochlormethyltestosterone (oral turinabol), Metenolone, and Stanozol.
The IOC's updated doping-violation statistics show Beijing 2008 with the most violations – thanks to the re-analysis program – at 72, but with London 2012 coming on strongly with 66, and still another year or more to go before the IOC's self-imposed time-limitation will come into effect.
● Doping ● A new policy concerning doping positives resulting from the ingestion of meats with prohibited substances from the World Anti-Doping Agency comes into effect on 1 June.
WADA's new rules allow national anti-doping organizations (and the International Testing Agency) "with the possibility of conducting an investigation when low concentrations of identified Prohibited Substances that are known meat contaminants are detected by Laboratories and reported as [Atypical Findings instead of Adverse Analytical Findings]. This will ensure that valid meat contamination cases are dealt with fairly and, notably, may prevent athletes from having their competition results disqualified as a result of eating contaminated meat."
At present, this only applies to clenbuterol. The Associated Press reported that American long jumper Jarrion Lawson – the 2017 World Championships silver medalist – is expecting a formal, four-year suspension for trenbolone, which he says he ingested from meat served in a restaurant.
Lawson's agent, "[Paul] Doyle says Lawson ate tainted beef at a Japanese restaurant in Arkansas before a test on June 2, 2018. Lawson was notified Aug. 3 that he tested positive for a metabolite of the banned anabolic steroid trenbolone. The substance is frequently used in the U.S. to promote the growth of beef cattle."
Lawson, whose case is pending before the Athletics Integrity Unit now, has not competed since last August and plans to appeal any formal finding against him on the same basis as the clenbuterol rule.
● Athletics ● The IAAF Diamond League meet in Stockholm had a lot going on, even if the attendance was poor, thanks to the 50-degree weather and the rain.
Some of the athletes visibly shivered waiting for the start of their races. Ryan Sanchez, the rising 20-year-old 800 m star from tropical Puerto Rico said afterwards, "I've never, ever run in conditions like that. I'm totally shocked and I'm so freezing, it is totally crazy. I almost can't talk. I thought I can handle the temperature, but that was a mistake.
"So, anyway, I had 50/51 at 400 m and at the end I really can't complain about the time and the race [second in 1:46.67]. I'm just suffering now a lot. I'm looking forward to my next race in Oslo and I will be better prepared, in case it will still be that cold."
And from women's high jump winner Mariya Lasitskene (RUS: 1.92 m/6-3 1/2): Today it was super hard for me. My body was not listening at all to me. I tried not to get injured during the competition and therefore I am happy. That really was my only and big goal for today."
One of the disappointments was the second-place showing (20.40) of 2017 World 200 m champ Ramil Guliyev of Turkey. But there was a reason for it: "I can't talk too much because I am sick," he said afterwards. "I am coughing and my voice is bad. It happened after Doha, so for me, therefore, this was just a training run and so, for that, I am satisfied. I hope to be well again in Rome."
Another disappointment was that a h-u-u-u-g-e throw by home favorite Daniel Stahl (SWE) in the fifth round of the discus turned out to be a foul when he couldn't stay in the ring. But – unlike at some other by-the-book venues – the throw was measured just for fun. It turned out to be enormous: 72.60 m or 238-2! Stahl had to settle for the win at 69.57 m/228-3, but he wasn't kidding when he said he had thrown 73 m in practice! Said Stahl, "It's there; it'll come."
And if you wondered why American 100 m hurdler Sharika Nelvis wears purple lipstick: "I love to color them," she said after finishing second in 12.69 (season best). "One day I decided to put them in purple, so that's my style now!"
● Athletics ● The hysterical dust-up between the IAAF and the Athletics Federation of Nigeria appears to have been resolved … maybe.
Two years ago, the IAAF sent the Nigerian federation – by mistake – $150,000 instead of its annual $15,000 support grant. The IAAF asked for the $135,000 overpayment back, but after two years, it appears that the Nigerians spent on uniforms and other equipment and never gave the money back to the IAAF.
Well, the IAAF wasn't impressed and recently told the Nigerian federation that if the money wasn't returned promptly, the country would be suspended. That lit the fuse.
The Nigerian federation president was impeached over the mis-handling of the funds, and the Nigerian sports minister Solomon Dalung was quoted as saying, "I smell rat in the whole thing and I believe that the whole thing has been orchestrated in an attempt to blackmail Nigeria."
Dalung's term ended on Tuesday (28th), but before that he spoke with IAAF chief Sebastian Coe (GBR) and the IAAF reported that "An amicable resolution has been reached and the matter will be settled very soon. The IAAF would like to thank Minister Dalung for his assurances and continued interest in the sport of Athletics."
In the end, it appears there's a certain Shakespearian quality to the whole matter: Much Ado About Nothing.
● At the BuZZer ● One of the architectural signatures of Montreal's Stade Olympique was supposed to be an elegant roof, suspended by a series of cables from a giant overhanging tower.
But the 1976 Games came and went without the roof being completed, and Montreal became known for the C$1 billion debt it rolled up, which took 30 years to be retired. But now the stadium – and its roof, installed in 1987 – is getting some renewed attention.
The Quebec government is working on approving funding for a new roof, expected to cost from C$2-300 million and to have the work completed in time for the 2026 FIFA World Cup.
The stadium is currently in use about 200 days per year and the office space in the tower is 85% occupied, but the facility is still subsidized to the tune of C$17.2 million for 2017-18.