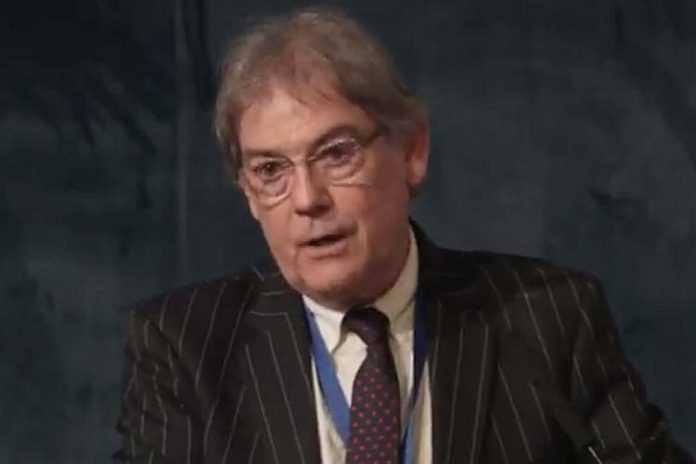 TSX HEADLINES – for June 29, 2018: In a speech to a high-profile anti-doping conference in Oslo this week, the director of the Athletics Integrity Unit told the attendees that one respected observer has declared that the battle against "systemic, institutionalized, state-organized doping is over" and the dopers won.
Moreover, "the criminal underworld are getting a grip on sport" with as much as 25% of sport "entangled" with the evil doers?
Coming from anyone but New Zealander David Howman, the 13-year Director General of the World Anti-Doping Agency, the claims might have been laughed off. But Howman's speech is revealing for his concerns over the depths of issues facing sport today.
We have transcribed his talk from Oslo in our Lane One commentary, to go with a full report on the five-ring circus:
(1) THE TICKER: Formal retirement for two-time Olympic Doubles luger Matt Mortensen of the U.S. and an informal retirement (more or less) from women's figure skater Mirai Nagasu.
(2) GLOBETROTTING: Phil Hersh comments on the closing of the icenetwork.com Web site and salutes it for high standards, a wide breadth of coverage and the quality people he worked with there.
(3) WORLD CUP: The 35 minutes that will make this World Cup a legend – except in Germany – came on Thursday, plus a statistical look at the two regions who are dominating the tournament. Hint: CONCACAF is not one of them.
(4) BASKETBALL: What the !@#$ happened? The U.S. men's national team was upset by Mexico, in Mexico City, during a FIBA World Cup qualifying game, 78-70! We have the gory details …
(5) VOLLEYBALL: Great comeback by the U.S. women, down two sets to none to Turkey in the FIVB Nations League Final in China, but who came back to win in five!
This issue includes ON DECK previews on Football ~ Athletics ~ Swimming, and SCOREBOARD reports on Basketball, Hockey, Modern Pentathlon and Volleyball, plus AGENDA, our exclusive calendar of upcoming international events!