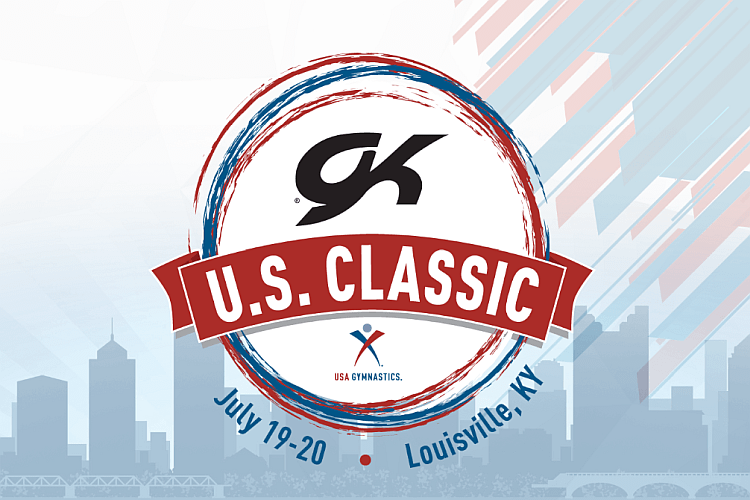 The cream of U.S. women's gymnastics is set for action this weekend in the GK U.S. Classic in Louisville, Kentucky, essentially a warm-up for the U.S. Nationals in Kansas City from 8-11 August.
That means:
● Simone Biles ~ 2016 Olympic All-Around Champion; 2018 World All-Around Champion
● Morgan Hurd ~ 2017 World All-Around Champion; 2018 Worlds All-Around bronze
● Leanne Wong ~ 2018 U.S. National Junior Champion; 2019 American Classic A-A gold
● Jade Carey ~ 2017 Worlds Vault silver medalist; 2017 Floor silver
● Jordan Chiles ~ 2018 Pacific Rim Champs Vault & Floor gold medalist
● Kara Eaker ~ 2018 World All-Around Team Champion
● Riley McCusker ~ 2018 World All-Around Team Champion
● Grace McCallum ~ 2018 World All-Around Team Champion; 2018 Pan Am A-A gold
In addition to prep for the Nationals, eight women are vying for five spots on the U.S. team for the Pan American Games in Lima (PER) that starts at the end of next week. Among them are Hurd, Wong, Eaker and McCusker, plus Sloane Blakely, Aleah Finnegan, Shilese Jones and Sunisa Lee. The five to compete will be named by the USAG Selection Committee after the Classis is concluded.
Biles has won this event (All-Around) three times, in 2014, 2015 and 2018 (plus 2012 as a junior). Wong won the Junior division in 2018. Last year, Biles scored 58,700 to win decisively over McCusker (57.500), Hurd (56.350) and Jones (56.350).
Biles is starting to pile up some awe-inspiring statistics. Looking at her comprehensive competition record on the highly-respected site, The Gymternet, she hasn't lost an All-Around since 2013 and has won 18 straight individual All-Around titles (this does not count A-A scores in a team competition).
Is no. 19 in a row on the way?
The schedule includes the USA Gymnastics Hopes Championships on Friday (19th) and the Junior and Senior U.S. Classic on the 20th. Full results will be available here.