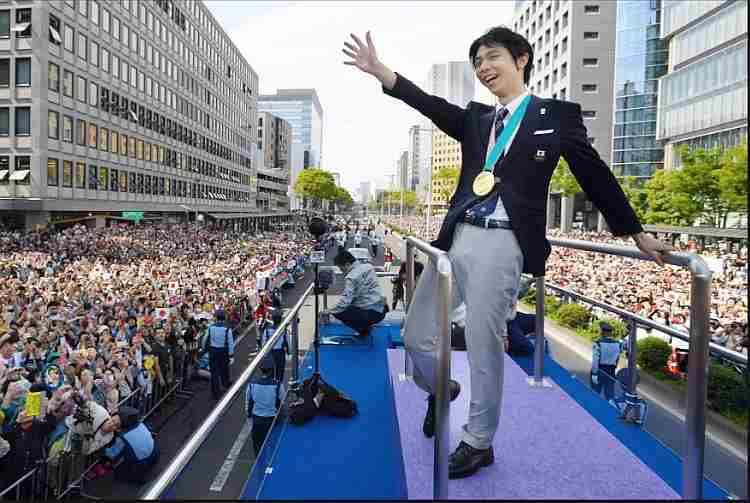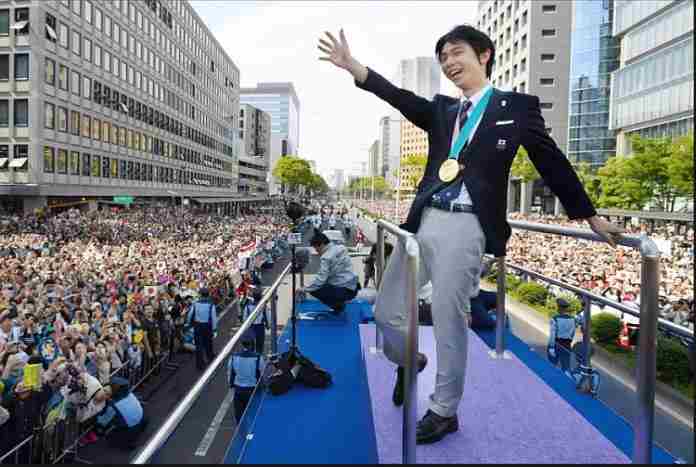 by Phil Hersh
(For 28 years the Olympic Games specialist for the Chicago Tribune, Hersh is one of the true experts in the field and writes about Olympic sports at his own site, Globetrotting by Philip Hersh.com. Mr. Hersh's commentaries are presented without editing or embellishment, and his opinions are – of course – his own, and not necessarily those of The Sports Examiner. Posted courtesy of the author)
In international sports, 2018 was a year of courage and cowardice and common sense in seeing through a con.
And, as usual, it was a year of athletes of all colors, backgrounds, nations, shapes and sizes rising above the inanity, craven callousness and amorality of the old, white men who run global sports.
I'll get to the athletes later, in my 32nd annual international sports awards.
First, the litany of C words.
The courage of Rachael Denhollander and the nearly 200 women she helped empower to tell in one forum or another, including a courtroom, of how a supposed healer named Larry Nassar had sexually abused and assaulted them.  Denhollander was the first to publicly accuse Nassar in what soon was revealed to be the worst scandal in the history of Olympic sport – perhaps in the history of all sport.

The cowardice of top officials in the U.S. Olympic Committee and USA Gymnastics abetted Nassar, allowing his abuse to go on at least a year after it could have been stopped.  The chief executives of both the USOC and USAG – as well as others in their management – showed themselves more concerned about their organizations' reputations than the health and safety of hundreds of young athletes.

The cowardice of the International Olympic Committee in announcing a ban of Russia from the 2018 Winter Olympics that turned out to be a ban in name only, since 169 Russian athletes competed in South Korea under the rubric "Olympic Athletes from Russia" (OAR), despite the country's shameless involvement in doping.
The IOC, which talks a good game on zero tolerance for doping, was up a stream without an OAR on this one.
And then the Court of Arbitration for Sport lightened that slap on the wrist by overturning the doping suspensions of 28 Russian athletes.
Even the symbolic part was farcical:  It was supposed to mean no flags and no anthems at medal ceremonies, but the Russian hockey team defied it (with no rebuke) by singing their anthem lustily after winning gold.
*While his IOC colleagues greeted the CAS news with spineless silence, IOC member and two-time Olympic skeleton athlete Adam Pengilly spoke with the courage of his convictions, saying the CAS action was "a desperate and dark day for sport, with cheats and thieves allowed to triumph."
The IOC later pushed Pengilly to leave South Korea after he had an altercation with a security guard, no matter that IOC members under investigation for ethical wrongdoing were welcome at the entire Games.  And three days after the Games ended, the IOC lifted Russia's ban, no matter that two Russian athletes – one a bronze medalist – had tested positive at the Games.
The con the IOC continued to play by insisting its Agenda 2020 reforms and its New Norm were, in its own words, a "Games Changer" that would prevent future Olympic hosts from mortgaging their cities' financial future for a month-long Olympic and Paralympic party.
The common sense of the good folks in Graz, Austria; Sion, Switzerland; and Calgary, Canada, in withdrawing planned 2026 Winter Olympic bids after referendum votes or lack of government support because they saw Agenda 2020 and New Norm for what they are (to mix Shakespearean passages): words, words, words, signifying nothing.
Meanwhile, Turin backed out of a role as potential co-host (with Milan) of the 2026 Italian bid, and the other remaining candidate, Stockholm, Sweden, still lacks support from the various governments involved and faces substantial public opposition.
To which one can only say this:  Thanks, Yuzuru Hanyu and Simone Biles, thanks Ester Ledecká and Chloe Kim, thanks Eliud Kipchoge and Aksel Lund Svindal and Team Shuster. . .thanks to you and many other athletes for the achievements and goodwill that made us remember how sport, for all its ugly, scandalous warts, can show humankind at its most attractive.
They are among the 2018 medalists in these annual awards, which go to athletes for whom an Olympic gold medal is the ultimate prize.  (In an Olympic year, what happens at the Games gets priority in my selections.)
And here they are:
WORLD MEN'S ATHLETES OF THE YEAR
Gold – Yuzuru Hanyu, Japan, figure skating.  After a Nov. 9 ankle injury forced him to the sidelines for nearly two months, Hanyu returned to competition at the Winter Games in February and staked a claim as the G.O.A.T. in men's singles by becoming the first since Dick Button in 1952 to win consecutive Olympic titles.
Silver – Marcel Hirscher, Austria, alpine skiing.  Becoming the only alpine double winner at the Olympics (giant slalom, combined) was just one highlight of a year in which the 29-year-old won a record seventh straight World Cup overall season title, a fifth season title in both slalom and giant slalom and a single-season record-tying 13 race victories.
Bronze – Mikaël Kingsbury, Canada, freestyle skiing.  The most decorated World Cup moguls skier of all time added the missing line, Olympic gold, to his résumé with a flawless final run.  Kingsbury also won a seventh straight World Cup moguls title with seven race wins and podium finishes in all 10 races.
WORLD WOMEN'S ATHLETES OF THE YEAR
Gold – Ester Ledecká, Czech Republic, alpine skiing / snowboarding.  NBC had turned away from super-G and declared defending champion Anna Veith of Austria the winner before Ledecká, a decorated snowboarder who never had finished higher than 19th in a World Cup Super-G, came out of the 26th start position to win by .01.  "How did this happen?" asked Ledecká, her abashed incredulity a genuine delight.  A week later, she took the snowboard parallel giant slalom to become the first person to win gold medals at the same Winter Olympics using different types of equipment.
Silver – Simone Biles, USA, gymnastics.  Biles, the 2016 Olympic superstar, went to October's World Championships as the standard bearer for a federation besmirched by a scandal in which she was painfully involved, having revealed in January she was among those sexually assaulted by Larry Nassar.  A day before she began competing at worlds, Biles went trio the emergency room with stomach pains diagnosed as a kidney stone.  Then she went on to lead her teammates to gold and, overcoming missteps in a way that emphasized her brilliance, to win a record fourth all-around title, a first world vault title and the floor exercise title, the last her record 14th world gold.
Bronze – Mikaela Shiffrin, USA, alpine skiing.  Recalcitrant weather played havoc with alpine skiing at the 2018 Olympics, forcing Shiffrin to scratch from the two speed races and ski the other three on a different day than originally scheduled.  She still left South Korea with gold (giant) and silver (combined.)  Shiffrin also won a second straight World Cup overall title, a fifth slalom title and finished 2018 with a record 15th win in a calendar year and the most World Cup women's slalom wins (36) in history.
U.S. MEN'S ATHLETES OF THE YEAR
Curling gold medalists Matt Hamilton, John Shuster, John Landsteiner, Tyler George
and Joe Polo celebrate at USA House. (Getty Images)
Gold – The Miracurl on Ice.  After barely making the medal round, skip John Shuster and a bunch of guys who called themselves "Team Reject" because three had been cut from USA Curling's high performance program won five straight matches and first-ever curling gold for their country.  They took the final match over top-ranked Sweden.  Shuster, the man whose name had been an unban dictionary term for failure before the Olympics, rewrote that so the entry now reads:  "1.  To redeem one's self  2.  To achieve unexpected success in a critical moment of a competition."
Silver – Tyler Walker, Paralympic alpine skiing.  At the 2014 Paralympics, Walker had a downhill crash accurately described in various headlines as "horrific" and "terrifying" and "brutal," leaving him hospitalized with a severe concussion.  At that time, after his third winter Paralympics, the double leg amputee wondered about continuing to chase the Paralympic medal that had eluded him.  But he returned to competition in 2015 and, three years later at age 31, won Paralympic silver in giant slalom and slalom.
Bronze – Nathan Chen, figure skating.  Chen rallied from a disappointing Olympics to win the World Championships, the first U.S. skater to take a world singles title since 2009.  At both worlds and Olympics, Chen became the first to get full rotational credit for six quadruple jumps in a free skate and first to land five cleanly.  In the autumn portion of the 2018-19 season, Chen became the first U.S. man to win the Grand Prix Final twice.
U.S. WOMEN'S ATHLETES OF THE YEAR
Simone Biles on uneven bars as she led the U.S. to team gold
at the World Championships. (Getty Images)
Gold – Biles (see above.)
Silver – Shiffrin (see above.)
Bronze – Chloe Kim, snowboard.  The quintessence of Gen Z insouciance and device devotion, Kim, 17, lifted the weight of being an enormous Olympic favorite by tweeting during the competition about her ice cream craving and her hunger after having eaten only half a breakfast sandwich.  Competing in her ancestral homeland and in front of her 75-year-old grandmother, who had come from Seoul, Kim already had the gold medal in hand when she uncorked a dazzling final run with back-to-back 1080s.
MEN'S WORLD PERFORMANCE OF THE YEAR
Eliud Kipchoge one second after smashing the world record at the Berlin Marathon.
Gold – Eliud Kipchoge, Kenya, marathon.  The reigning Olympic marathon champion took a whopping 1 minute, 18 seconds off the world record (largest drop in the record since Derek Clayton clipped 62.8 seconds in 1969) as Kipchoge won the Berlin Marathon in 2:01:39, a time that made it seem possible to run a sub-two-hour marathon in an actual race, without all the folderol that had accompanied an artificial attempt to do it a year earlier.
Silver – Aksel Lund Svindal, Norway, alpine skiing.  Returning from a season-ending 2017 knee injury, the 35-year-old Svindal won the downhill to become the oldest alpine skiing champion in Olympic history.  It was Norway's first gold in the event.  Svindal had missed gold eight years earlier by .07 seconds.
Bronze – Sven Kramer, Netherlands, speedskating.  A win in the 5,000 made Kramer, 31, the first man to win gold in the same event at three successive Olympics.  He did it with a third straight Olympic record time at the distance and became the first man to win eight Olympic speedskating medals.
WOMEN'S WORLD PERFORMANCE OF THE YEAR
Marit Bjørgen of Norway celebrates her record-tying eighth Winter Olympic gold medal
(Getty Images.)
Gold – Marit Bjørgen, Norway, cross-country skiing. In the last Olympic race of her nonpareil career, the 37-year-old won the 30-kilometer classic in a runaway, with her eighth gold medal matching the all-time Winter Games record. Her five medals at the 2018 Games (two gold, one silver, two bronze) were more than any other athlete in South Korea and made Bjørgen the most decorated Winter Olympian in history, with 15 medals.
Silver – Jessie Diggins and Kikkan Randall, United States, cross-country skiing.  Since Randall won a 2009 world silver medal in sprint, she was expected to become the first U.S. woman to win an Olympic medal in the sport.  But, at 35 and the mother of a two-year-old, as she headed into the final race of a five-Olympic career, Randall's best performance in 17 previous Winter Games races had been a fifth in a relay.  In that final race, the team sprint, her partner was a 26-year-old who had grown up with a poster on her bedroom wall of Randall.  Their tactically smart skiing put Diggins in position to win with a gut-busting surge in the final 50 meters, and she hit the finish a few inches ahead of her Swedish rival.  Said Randall: "I always knew deep down it was possible.  But to save it for my last Olympic race, it's crazy."
Bronze – Alina Zagitova, Russia, figure skating.  In her first season as a senior skater, Zagitova, 15, became the second youngest women's champion in history.  She won the short program with a world record score, and then matched countrywoman Evgenia Medvedeva's score in the free skate.  The overall difference between the two was so small that Zagitova's decision, three minutes, 10 seconds into the four-minute program, to do the triple lutz-triple loop combination she had omitted earlier accounted for the margin.
AND A SPECIAL WORLD PERFORMANCE OF THE YEAR
Aljona Savchenko and Bruno Massot in delighted exhausting after their breathtaking
Olympic free skate. (Getty Images).
Aljona Savchenko and Bruno Massot, Germany, figure skating.  In this mixed event, pairs skating, six-time world champion Savchenko was the protagonist of note.  Competing in her fifth Olympics (she had won bronze in the previous two) with her third partner and for her second country, the 34-year-old Savchenko's gold hopes looked over when Massot's mistake left them fourth after the short program.  "I never give up," she said.  "All my life, I've been fighting."  She and Massot delivered a breathtaking, world-record free skate as she became the oldest women's skating champion since the Winter Olympics became a separate event in 1924.