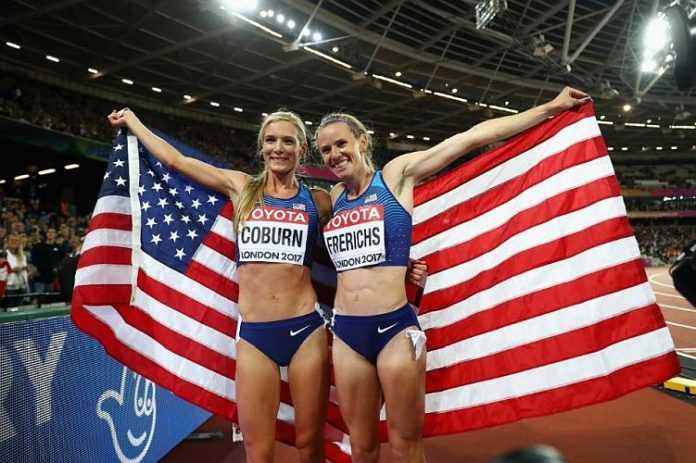 PALM DESERT, August 12, 2017 – Two Americans expected to finish about fifth and eighth instead stunned the track & field world, as Emma Coburn and Courtney Frerichs won the gold and silver medals in the women's 3,000 m Steeplechase at the IAAF World Championships in London.
How crazy was this? Coburn and Frerichs placed 4-5 behind three of the competitors in Friday's Steeple final at the Prefontaine Classic back in May. But this was different and the first World Championships medals ever won by U.S. women in this event.
How did it happen? We have all the details, plus the NBC/NBCSN/NBC Olympic Channel television schedule, a preview of Saturday's seven finals – and Usain Bolt's last race, in the 4×100 m – and much more in this EXTRA edition of The Sports Examiner.
[wpdm_package id=2511 template="link-template-button.php"]