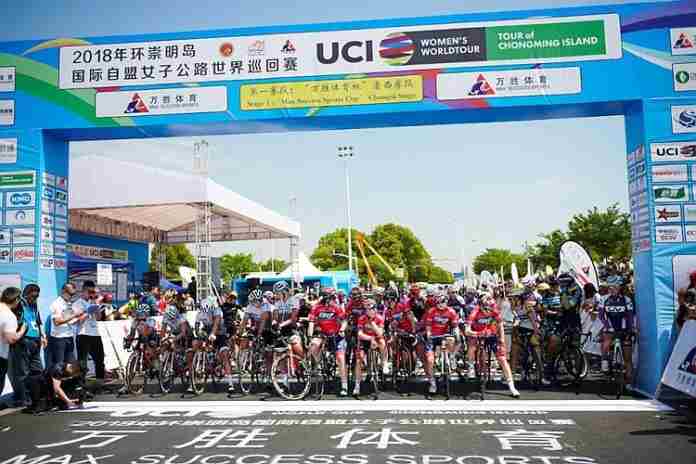 This week entry for the UCI Women's World Tour is the 13th edition of the Tour of Chongming island, a three-stage race in eastern China, just north of the city of Shanghai.
It's a sprinter's race, with three flat stages:
● 09 May: Stage 1 (102.7 km): New Park City to New Park City
● 10 May: Stage 2 (126.6 km): Changxing Fenghuang Park to New Park City
● 11 May: Stage 3 (118.4 km): New Park City to New Park City
Three women who have won medals are returning, including the second and third-place finishers from a year ago:
● Shannon Malseed (AUS) ~ second in 2018
● Anastasiia Chursina (RUS) ~ third in 2018
● Lucy Garner (GBR) ~ third in 2013
Only one returning rider has won a stage at this race (Garner) and the qualify of the field is very modest by women's World Tour standards.
Like the men's Tour, the women's World Tour is now moving into the large stage races, leading to the Giro Rosa in Italy, the top multi-stage race in women's cycling.
Look for results here.