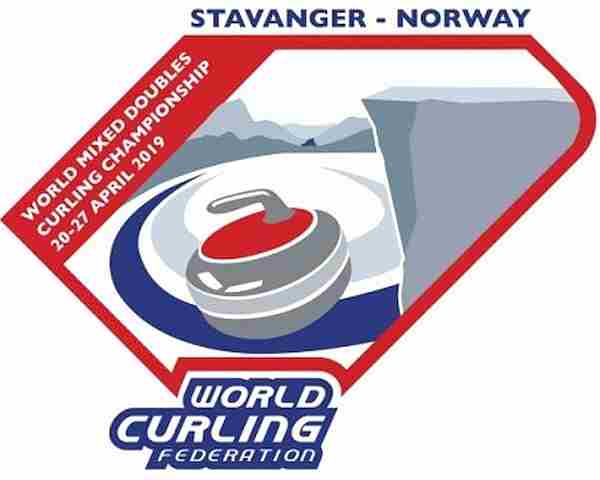 Maybe curling is getting TOO popular.
That's one conclusion you could draw from the 2019 World Mixed Doubles Championship, getting ready to start on Saturday (20th) and continuing through the 27th, as a record 48 entries will fill the Sormarka Arena in Stavanger (NOR).
The field is so large that the World Curling Federation has decided to limit future fields to 20, with 16 coming out of the World Championships and four others from an open qualifying tournament. But for 2019, we have 48 starters that will play in six groups of eight:
● Grp A: Belarus, Canada, Denmark, Hong Kong, Japan, Romania, Sweden, Ukraine
● Grp B: Austria, Brazil, Guyana, Hungary, Netherlands, Switzerland, Chinese Taipei, Turkey
● Grp C: Australia, China, Croatia, Czech Republic, France, Italy, Nigeria, Wales
● Grp D: Belgium, Estonia, Germany, Lithuania, Mexico, Norway, Scotland, Slovakia
● Grp E: England, Finland, Ireland, Kazakhstan, Korea, Saudi Arabia, Qatar, New Zealand
● Grp F: Greece, Kosovo, Latvia, Poland, Russia, Slovenia, Spain, United States
The groups will engage in round-robin play through the 25th, with the top two in each group advancing to the Round of 16, plus the four best third-place teams (based on Draw Shot Challenge scores).
There are some familiar faces among the entries:
● SWE: Anna Hasselborg and Oskar Eriksson ~ Hasselborg: 2018 Olympic Champion
● USA: John Shuster and Cory Christensen ~ Schuster: 2018 Olympic Champion
● JPN: Satsumi Fujisawa and Tsuyoshi Yamaguchi ~ Fujisawa: 2018 Olympic bronze
● HUN: Dorottya Palncsa and Zsolt Kiss: 2013-15 World Mixed Doubles Champions
● NOR: Kaslien Skaslien and Magnus Nedregotten ~ 2018 Olympic Doubles bronze
Playing on home ice, and after some success together in PyeongChang in 2018, are Skaslien and Nedregotten the favorites? Remember they finished fourth in Korea, then were elevated to the bronze medals when Russia's Alexander Krushelnitskiy was caught for doping (!) and he and Anastasia Bryzgalova were disqualified.
This is the 12th edition of the Mixed Doubles Championship, with the Swiss entries being the most successful with seven titles in the first 11 events! The U.S. has won one bronze medal, in 2016 by Joe Polo and Tabitha Peterson.
Look for results here.