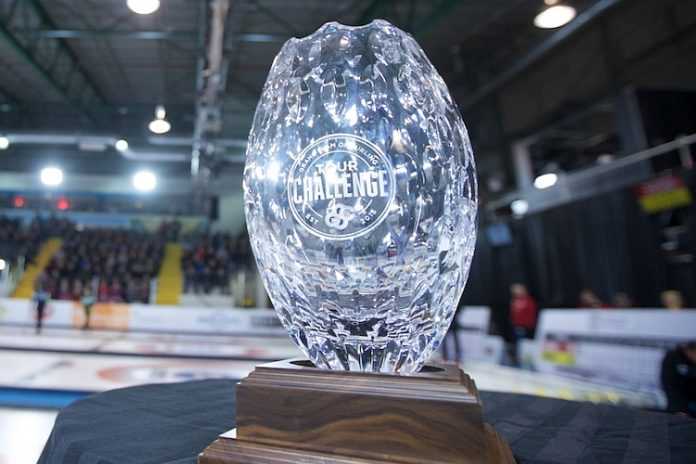 You wouldn't think celebrated curling stars like 2014 Olympic gold medalist Brad Jacobs (CAN) would worry about a slump. But after outlasting Brendan Bottcher with two points in the eighth end to win the Grand Slam of Curling Tour Challenge in Thunder Bay (CAN), it was a relief.
"It's been a long time for our team since we've won anything and winning never gets old," said Jacobs, whose squad's last Grand Slam win came in April 2017. "It's an unbelievable feeling and it's just great to feel this way once again and hopefully, we can grab a few more of these this season."
Bottcher also was celebrating, as first-time finalists at a Grand Slam event.
In the women's division, 2017 World Champion Rachel Homan (CAN) won her eighth career Grand Slam of Curling title, defeating Tracy Fleury (CAN), 8-4, for a perfect, 7-0 week. American Nina Roth's rink reached the semifinals, but couldn't get past Homan, losing 6-4. Summaries:
Grand Slam Tour Challenge
Thunder Bay (CAN) ~ 6-11 November 2018
(Full results here)
Men: 1. Brad Jacobs (CAN); 2. Brendan Bottcher (CAN); 3. Glenn Howard (CAN) and Peter de Cruz (SUI). Semis: Jacobs d. de Cruz, 6-3; Bottcher d. Howard, 5-2. Final: Jacobs d. Bottcher, 6-5.
Women: 1. Rachel Homan (CAN); 2. Tracy Fleury (CAN); 3. Nina Roth (USA) and Kerri Einarson (CAN). Semis: Homan d. Roth, 6-4; Fleury d. Einarson, 6-3. Final: Homan d. Fleury, 8-4.