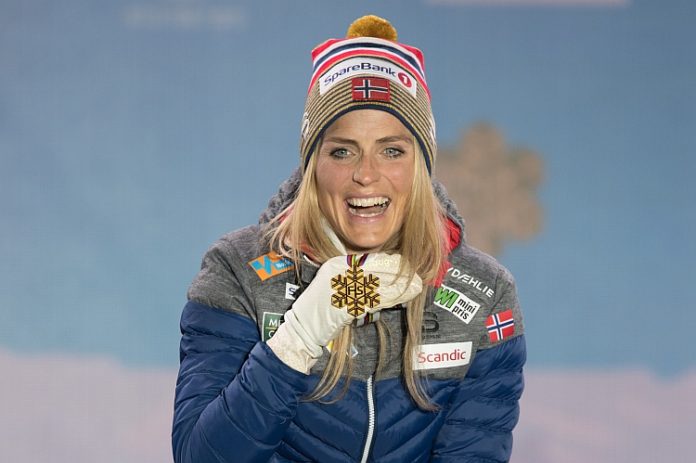 (★ Friends: Thank you! Yesterday's donations are a good start on the costs for services to support this site. If you would like to help, please donate here. Your support is so very much appreciated. ★)
= BEIJING 2022 =
From Lane One
Friday night's Opening Ceremony was very much on everyone's mind during a Saturday morning news conference in Beijing, with ceremonies director (and filmmaker) Yimou Zhang answering questions about the development and staging of the program (as interpreted from his answers in Chinese):
● "The biggest difficulty I encountered was in terms of creativity. We wanted it to be different from 2008, with innovations. …
"If I am to compare, I think the Opening Ceremony of 2022 is warmer, is more relaxed, is simpler, but it also tells more the concept of being together."
● Asked about using only the single torch as the lit Olympic flame, Zhang noted the Chinese aesthetic of using "one as ten, that is to always leave some room of imagination" and added later, "We can light up the whole world with one small star; that is a Chinese concept."
He also noted, "we do have a cauldron: that is the snowflake. The big snowflake is the cauldron. The only difference is that we didn't have a very big flame."
He also cited the pandemic, especially in terms of rehearsals.
● Zhang, who was the director of the famed 2008 Beijing ceremonies, is responsible for the 2022 opening and closing and the ceremonies for the Winter Paralympics, and has some advantages this time around:
"We started the transition for the Closing Ceremony immediately. A good thing during this time is that the Bird's Nest is not a competition venue. It's only a venue for the four ceremonies, which is a very good thing for me."
The Beijing organizers said that 15,000 spectators attended the ceremony, plus the 3,000 members of the cast and the athletes and team officials who attended.
Asked multiple times about who selected the final torchbearers, including 20-year-old cross country skier Dinigeer Yilamujiang – said to be of Uyghur heritage – the Beijing ceremonies team dodged the question. International Olympic Committee spokesman Mark Adams (GBR) said:
"Obviously, the Opening Ceremony is something that the organizing committee put together, and there's creative input. We are involved to a certain extent, but … this is an athlete who is competing here – she is competing as I said, I think, this morning. She has every right, wherever she comes from, whatever her background, to compete. She has the right, whatever her background, wherever she comes from, to take part in the Opening Ceremony and I think it was a lovely concept."
There was also an ugly incident during the program outside the stadium as Dutch television network NOS reporter Sjoerd den Daas was pulled aside during a live broadcast by a uniformed guard; the network tweeted:
"Our correspondent @sjoerddendaas was pulled away from the camera by security guards at 12:00 pm live in the NOS Journaal. Unfortunately, this is increasingly becoming a daily reality for journalists in China. He is fine and was able to finish his story a few minutes later."
Adams explained:
"We've obviously been in touch with NOS, the state broadcaster, and it was an unfortunate circumstance. I think someone was being overzealous. He was able, very quickly afterwards, with the help of officials there, to do his piece, to do his stand-up. These things do happen, and I think it's a one-off. I hope it's a one-off, and we assure you within the closed loop, you'll be able to carry on your work, and should that not be the case, we'd be happy for it to be raised.
"But as I say, we spoke to NOS. They consider that everything was done that needed to be done and we're moving on."
¶
At the Opening Ceremony, NBC's broadcasters, including anchors Mike Tirico and Savannah Guthrie – did not shy away from noting China's abuses on human rights, but did not make a big issue of it either. But it was mentioned.
Russian President Vladimir Putin got a lot of attention when appearing to be dozing while the Ukrainian team was marching in; he was sitting by himself in a row of dignitary seats, but was standing at attention when the Russian team arrived in the stadium.
A historical problem for China, which would like to see Russia hold off on any action in Ukraine until after the Games: reader and historian Dan Bell noted that Putin's Russia  (when he was Prime Minister) began its full-scale invasion of Crimea on 8 August 2008, the same day of the Beijing '08 opening ceremony.
¶
IOC President Thomas Bach urged national leaders to "give peace a chance" during his Opening Ceremony remarks, following the path he outlined in an interview with Germany's Deutsche Presse Agentur last December. In response to the usual questions about having the 2022 Winter Games in China, Bach himself asked "What is our responsibility and what are our limits?" and answered:
● "We have to live up to our responsibilities related to the Games. That also means: no discrimination, freedom of the press, open internet, freedom of expression for the athletes. We are in close contact with the organizing committee. But: The IOC does not have the power and the means to change political systems. The political neutrality of the IOC and the Games applies here."
and
● "Our responsibility is to run the Games in accordance with the Olympic Charter and the Host City Contract, and to bring together the athletes from 206 teams and the IOC refugee team under one roof. Going beyond this, expecting that Olympic Games can fundamentally change a country, its political system or its laws, is a completely exaggerated expectation. The Olympics cannot solve problems that generations of politicians have not solved." (Emphasis added)
¶
After the first day of medal events, Norway has the lead with two golds. Slovenia (1-0-1), Italy (0-2-0), Canada (0-1-1) and Russia (0-1-1) also have two medals.
However, this is hardly a real comparison of team strength, so we have a fairer TSX scoring system that uses the top eight places – the number in the finals of many events – using the time-honored U.S. scoring of 10-8-6-5-4-3-2-1. So after one day and six of 109 events:
1. 27, Norway
2. 20, Slovenia
3. 19, Russia and Sweden
5. 18, Netherlands
6. 17, Canada
7. 16, Italy and Japan
The U.S. has 10 points so far.
¶
The Beijing organizers reported Friday's Covid positives at 45 total, with 20 athletes and team officials testing positive at the airport, as well as six others. Within the closed loop, only five athletes and team officials were positive, and 14 other stakeholders.
This is the second high total in three days, after 55 total positives on Wednesday and 21 on Thursday, but the bare numbers may not tell the whole story as the test results were sometimes delayed by a day. With almost all of the Games participants now on site, the number of positives is expected to recede.
All told, there have been 271 positives at the airport across 14,836 total tests (1.8%) and 154 positives in the closed loop from 1,078,316 tests (0.01%) since the bubble began operations on 4 January.
The U.S. Olympic & Paralympic Committee reported Saturday that there were no new cases of Covid among the 545 members of the delegation in Beijing. The number currently isolated is now down to five, of which two are athletes.
¶
Belgian skeleton racer Kim Meylemans tested positive for Covid when she arrived and following the standard procedure, was taken to an isolation hotel. After spending three days there and producing the required negative tests, she thought she was going to be transferred to the Olympic Village in Yanqing on Wednesday.
Instead, she was taken to another government-run isolation facility and posted an emotional 1:45 video on Instagram, wondering whether she was going to be able to compete at all.
That got the attention of the Belgian Olympic Committee and the IOC, and she was aroused about 11:35 p.m. Wednesday night and taken to the Village and placed in an isolation wing. "I am now in a wing that is just isolation, but at least I am back in the village," she wrote on her page. "I feel safe and I'll be able to train a little better here."
Skeleton competitions begin on the 10th.
¶
The NCAA posted statistics on college athletes in the Winter Games, counting 207 athletes and 13 coaches from 21 countries present in Beijing.
The top contributors of athletes were Minnesota (15 athletes), Minnesota-Duluth (13), Utah (12), Vermont (10) and Wisconsin (10). Ice hockey had the most athletes, followed by skiing.
Long-time reader Don Kopriva noted the latest report on how the U.S.'s collegiate pipeline to the Games is under continued threat in the era of football and basketball dominance. It is literally a ticking time bomb under the future of the U.S. Olympic Movement.
¶
Also included in the International Olympic Committee's 139th Session on Thursday was a review of the organization's finance. They are quite good.
At the end of 2021, the IOC had total assets of $5.6 billion U.S., down slightly from the end of 2020, but reserves were up to $3.4 billion, thanks to the staging of the Tokyo Olympic Games and the resulting broadcast and sponsor payments.
~ Rich Perelman
= RESULTS: SAT., 5 FEBRUARY =
Norway is favored to lead the medal count in Beijing and got off to a good start with Therese Johaug's win in the women's 15 km Skiathlon to take the first medal of the Games. On Saturday:
● Biathlon: Mixed Team Relay 4×6.0 km
Norway's star-studded line-up of the Boe brothers – Tarjei and Johannes Thingnes – plus Tiril Eckhoff and Marte Olsbu Roeiseland were favored to win, but it took J.T. Boe's big anchor leg to score a tight win over France by 1:06:45.6 to 1:06:46.5.
Roeiseland took a big lead after the first leg, but Eckhoff and Tarjei Boe were only fifth-fastest on their legs, while Julia Simon had France first after the second leg and Alexander Loginov had Russia in the lead going into the anchor leg. But J.T. Boe was more than five seconds faster than any other anchor – despite three penalties – and won over France's Quentin Fillon Maillet. Eduard Latypov brought Russia home third (1:06:47.1), just 1.5 seconds behind the winner.
The U.S. finished seventh with Susan Dunklee, Clare Egan, Sean Doherty and Paul Schommer in 1:08:58.3. Egan's second leg was the second-fastest in the field and Doherty was fifth.
● Cross Country Skiing: Women's 15 km Skiathlon
Norway's Johaug, 33, was burning to get back to Olympic racing after being sidelined for doping in 2018 and she was dominant.
She had a 2.7-second lead over Finland's Kerttu Niskanen after the 7.5 km Classical section and then zoomed away in the Freestyle, winning by 30.2 seconds over World Cup leader Natalia Nepryaeva of Russia to win in 44:13.7 to 44:43.9. Austria's Teresa Stadlober was third in 44:44.2 and Niskanen fourth.
Jessie Diggins of the U.S. finished seventh (45:04.2), but had the fastest Freestyle leg of all in 21:01.8, a very good sign for later events. Rosie Brennan of the U.S. was 14th.
This was Johaug's second career Olympic gold, after the 4×5 km relay in Vancouver in 2010. She's not done yet, either.
● Freestyle Skiing: Men's Moguls
The seasonal World Cup results said that the favorites were Canada's defending Olympic champ Mikael Kingsbury, Japan's Ikuma Horishima and Sweden's Walter Wallberg. Those three won the medals, but not in the order predicted.
Kingsbury entered as the favorite, but Wallberg had won World Cup medals in three of the last four event and scored upset with an 83.23 score to 82.18 for Kingsbury and 81.48 for Horishima. American Nick Page was fifth (78.90).
Wallberg, 21, had never won a World Cup event in five years on the circuit, but now he is Olympic Champion..
● Short Track: Mixed Team Relay
A crazy finish saw China won its first medal of the Games, in controversial style.
Canada and Italy went 1-2 in the first semi and qualified for the final. Russia and the U.S. finished 1-2 in the second semi, apparently knocking China out. But both the Russians and American were disqualified, advancing Hungary and China to the final.
In the final, the Chinese – the favorites coming in – looked like sure winners, but a late surge from Italy's Pietro Sighel almost caught Dajing Wu at the line. China took the gold in 2:37.348 to 2:37.364 for Italy, with Hungary third (2:40.900).
● Ski Jumping: Women's Normal Hill (106 m)
In the absence of clear favorite Marita Kramer (AUT), out due to Covid, the field was open and 26-year-old Slovenian Ursa Bogataj took advantage.
A four-time medalist on the World Cup this season – but never a winner – Bogataj scored 118.0 points in the first round, second to the modest favorite, Germany's Katharina Althaus. But Bogataj's second jump was a beauty, scoring 121.0, almost three points better than anyone else and got her to the top of the podium at 239.0, ahead of Althaus (236.8) and fellow Slovenian Nika Kriznar (232.0).
It was the second Olympic silver in a row for Althaus.
● Speed Skating: Women's 3,000 m
No doubt that Dutch star Irene Schouten was the favorite and faced off with principal challenger Francesca Lollobrigida (ITA) in the final pairing. They proved to be the class of the field, as expected.
Schouten won, coming from behind in a smooth 3:56.93, an Olympic Record, with Lollobrigida just behind at 3:58.06. That was six-tenths faster than Isabelle Weidemann (CAN: 3:58.64), with 2010 gold medalist Martina Sabilkova fourth in 4:00.34.
Elsewhere:
● Curling: In the Mixed Doubles round-robin, Vicky Persinger and Chris Plys of the U.S. split their matches and are 3-3. They defeated China, 7-5, but were handled by Canada, 7-2. Italy continues undefeated at 6-0 and Sweden (5-2), Great Britain (4-2) and Canada (4-2) are in the driver's seats for playoff positions.
● Ice Hockey: The U.S. women's team stomped Russia, 5-0, with a first-period goal from Savannah Harmon, a second-period goal from Hilary Knight and three third-period scores from Grace Zumwinke, Jesse Compher and Alex Carpenter.
Canada crushed Finland, 11-1 and has outscored its two opponents by 23-2. The U.S. and Canada will meet in the final Group A match on the 8th.
● Short Track: Kristen Santos of the U.S. won her heat and Maame Biney advanced on time in the women's 500 m heats. PyeongChang 1,000 m winner Suzanne Schulting (NED) had the fastest win, setting an Olympic Record of 42.379.
In the men's 1,000 m heats, Andrew Heo and Ryan Pivirotto of the U.S. both advanced. Korea's Daeheon Hwang set an Olympic Record of 1:23.042 in winning heat five.
= PREVIEWS: SUNDAY, 6 FEBRUARY =
(7 events across 7 disciplines)
● Alpine Skiing: Men's Downhill
One of the great events in sports, the men's Olympic Downhill has a clear favorite in Norwegian star Aleksandr Aamodt Kilde, winner of three of the eight World Cup downhills held this season.
But that means there were five other winners, including Bryce Bennett of the U.S., 2014 Olympic winner Matthias Mayer and Vincent Kriechmayr of Austria, Swiss Beat Feuz – the 2018 bronze medalist – and Italy's Dominik Paris.
Feuz has won five medals in the eight World Cup races and overall World Cup leader Marco Odermatt (SUI) has three silvers in the last four Downhills. He'll be the favorite in the Giant Slalom, but he has an excellent chance to be on the podium here.
● Cross Country Skiing: Men's 30 km Skiathlon
Another huge field, this time with 70 skiers for the 15 km Classical and 15 km Freestyle race. The defending gold medalist, Norway's Simen Hegsted Kruger, got Covid and will not compete, but teammate Johannes Hoesflot Klaebo is the favorite.
He won three golds in 2018 in the Sprint, the 4×10 km relay and the Team Sprint and won two 15 km Mass start races – one in Classical and one in Freestyle – at the start of the year. If not him, perhaps teammate 2018 bronze medalist Hans Christer Holund or Sjur Roethe, who won the last race held this season, back on 4 January, a 10 km Mass Start Climb race.
Not to be overlooked: Russian distance star Alexander Bolshunov, the 2021 World Champion in this event and a four-time medal winner in PyeongChang, and Finn Iivo Niskanen, also a distance winner on the World Cup circuit this season.
● Freestyle Skiing: Women's Moguls
French gold medalist Perrine Laffont returns from 2018, having also won the 2021 World Championships in this event over Yuliya Galysheva (KAZ), the 2018 Olympic bronze medalist.
Only four countries have won World Cup medals in this event this season: France, with Laffont (2-2-1); Japan, with teen Anri Kawamura (3-2-1); Australia, with 2019 Worlds silver medalist Jakara Anthony (1-3-2) and Americans Olivia Giaccio (1-0-0), Kai Owens (0-0-1) and Tess Johnson (0-0-2: not in Beijing).
Wild card: what about Canada's 2014 winner and 2018 silver medalist Justine Dufour-Lapointe or sister Chloe, the 2014 silver medalist?
● Luge: Men's Singles
Favored Johannes Ludwig (GER) leads after the first two of four total runs by 1:54.501 to 1:54.540 over Austrian Wolfgang Kindl, with Italy's Dominik Fischnaller third (1:54.805) and 2010-14 gold medalist Felix Loch (GER: 1:54.883) fourth. The medals should come from those four; Ludwig won bronze in PyeongChang.
Americans Chris Mazdzer – the 2018 silver medalist – and Tucker West ranked ninth and 11th with two runs to go.
● Ski Jumping: Men's Normal Hill
The top jumpers on the World Cup circuit have been German Karl Geiger (4 wins), Norwegians Marius Lindvik (3 wins) and Halvor Egner Granerud (5 silvers), Slovenian Anze Lanisek (4 medals) and Japan's Ryoyu Kobayashi (7 wins).
Also back is 2014 gold medalist Kamil Stoch (POL) and silver winner Peter Prevc (SLO) and PyeongChang bronze medalist – moustache included – Robert Johansson (NOR).
● Snowboard: Women's Slopestyle
Two-time defending champion Jamie Anderson, 31, of the U.S. and teammates Julia Marino and Hailey Langland all qualified for the Slopestyle final.
However, the entire PyeongChang podium is back with Canada's Laurie Blouin and Finn Enni Rukajarvi. On the World Cup circuit, the winner's were Kokomo Murase (JPN), Anderson and Australia's Tess Coady, with New Zealand's Zoi Sadowski Synnott, the 2019 and 2021 World Champion, who won one silver in the three World Cup events.
Not to be counted out: 2018 Olympic Big Air champion Anna Gasser (AUT), who also won a 2015 Worlds silver in Slopestyle.
● Speed Skating: Men's 5,000 m
It was not clear at all that three-time defending Olympic champ Sven Kramer (NED) would be able to make it to Beijing due to injuries, but here he is, skating in the first pair. Is he in shape?
The favorite is Sweden's world-record holder, Nils van der Poel, who won all three races at this distance in the World Cup season. The clear challengers are Canada's 10,000 m winner in 2018, Ted-Jan Bloemen (also 5,000 m silver), Italy's two-time World Cup medalist Davide Ghiotto, and Dutch star Jorrit Bergsma, the 2014 Olympic 10,000 m winner and 2018 silver medalist.
More likely a contender at shorter distances is Dutch skater Patrick Roest, the 2018 PyeongChang silver winner at 1,500 m.
= BEYOND BEIJING =
● Athletics ● Sweden's Mondo Duplantis increased the world-leading mark in the men's vault to 6.03 m (19-9 1/4) with a win at the ISTAF Indoor meet in Berlin (GER) on Friday. American K.C. Lightfoot was second at 5.92 m (19-5).
Tokyo Olympic 100 m winner Lamont Marcell Jacobs (ITA) won the 60 m at 6.51.
Other world leaders this week came in the men's high jump for Ivan Ivanyuk (RUS) at 2.29 m (7-6) and the women's 400 m for Anna Kielbasinska (POL) in 51.10.
The New Balance Indoor Grand Prix takes place on Sunday in Staten Island.
● Swimming ● The insurgents won a big victory in the European Swimming League (known as LEN) special meeting on Saturday.
Antonio Silva, head of the Portuguese Swimming Federation, won in walk-over as Italy's Paolo Barelli, the incumbent, withdrew when the vote was clearly going to go against him. Silva insisted that the vote be held anyway as a matter of transparency, and won by 96-3, with one abstention.
Silva's "Europe 4 All" slate was also largely elected, giving the group nine seats on the LEN Bureau. Silva's address after the election included
"Based on our Action Plan we will urgently, (1) Restructure the LEN Office, the LEN Bureau and design and agree a new Constitution [and] (2) Review LEN's competition structure and calendar.
"We have 8 goals for Integrity, Transparency and Governance, 7 regarding inclusion and access to our sport, 6 for collaboration between aquatic disciplines and 8 for sustainability to achieve in the first 100 days."
You can receive our exclusive TSX Report by e-mail by clicking here. You can also refer a friend by clicking here, and can donate here to keep this site going.
For our 832-event International Sports Calendar for 2022 and beyond, by date and by sport, click here!