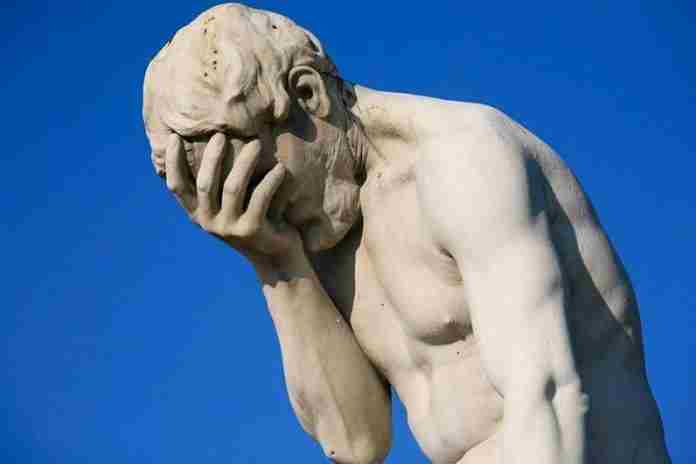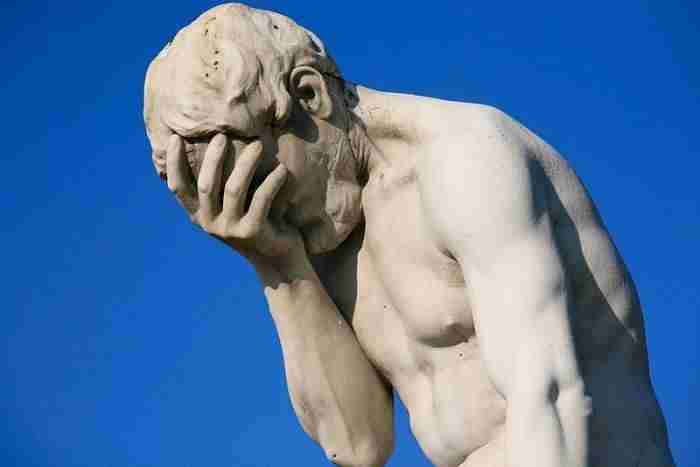 (★ Friends: Great! Now 27 donors have covered 49% of our site costs for services for the first six months of 2022. If you would like to add your support, please donate here. ★)
= BEIJING 2022 =
From Lane One
"[W]e are coming to the close of what can be considered to be a very successful Olympic Winter Games. To measure this success, there are mainly two criteria, which depend on each other.
"This is first the athletes, and second, the venues and the Olympic Village. Here in Beijing, it is very obvious that the athletes are happy and are more than happy. They are extremely satisfied, with the venues, with the Villages, with the services having been offered and with the safety in the closed loop under these very difficult circumstances under the fast-spreading Omicron variant – the Covid-19 virus – which was an additional and very short-term challenge we had to address together with the organizing committee."
That was the headline from International Olympic Committee President Thomas Bach (GER) on Friday at the final briefing before the close of the 2022 Olympic Winter Games in Beijing. He added, noting the continuing restrictions due to the pandemic:
"The athletes have responded with outstanding performances and with, from my point of view, an unprecedented Olympic spirit. The intensity of this Olympic spirit was above and beyond what I have experienced before in Olympic Games."
But there was also the difficult situation of the 15-year-old Russian skater Kamila Valieva, whose positive doping test in December caused a furor at the Games and sadness at her breakdown on the ice. Bach answered numerous questions on the situation and was unusually direct:
"I must say I was very disturbed yesterday when I watched the competition on TV. I saw first, in her performance, how high the pressure on her must have been. I know from my athlete's time a little bit about pressure. But this pressure is beyond my imagination, and in particular for a girl of 15 years old. And to see her there, struggling on the ice, seeing her how she tries to compose herself again, and then she tries to finish her program, and you could – in every movement in the body language – you could feel this is an immense, immense mental stress, and that maybe she would have preferred just to leave the ice and leave this story behind her.
"But this was not all. When I afterwards saw how she was received by her closest entourage with such a – what appeared to be – a tremendous coldness, it was chilling to see this. Rather than giving her comfort, rather than to try to help her, you could feel this chilling atmosphere. This distance, and if you were interpreting then the body language of them, it got even worse because this was even some kind of dismissive gestures I saw there on TV.
"And this impression, I was pondering about this I must say last night whether you can be really so cold to your athlete. But when I saw and read today how then [Russian silver medalist] Alexandra Trusova was being treated and when I read about her comments, I'm afraid that this impression there I had last night was not the wrong one.
"All of this does not give much confidence in this closest entourage of Kamila, neither with regard to what happened in the past nor as far as it concerns the future. How to deal, how to address, how to treat minor athletes at the age of 15 under such an obvious mental stress and I can only wish for her that she has the support then of her family, the support of her friends and the support of people who help her over this extremely difficult situation and that then … we can only hope for her to see that this is addressed in the right way and that there is not a traumatic experience for such a young woman."
Asked if the IOC did enough, and what it will do to ensure such a situation does not arise again:
● "We challenged this decision. We went to court. We did not want her to participate, and we lost the court case. So we have to respect the rule of law because if we are not respecting it, if we are abandoning the rule of law there is no international sport any more. So we had to accept this, but to be consistent with this, we took then the other decisions about the medal ceremony."
● "Yes, there are issues to be addressed. And this concerns, first of all, the issue of minors in senior competitions and we have already started in the IOC Executive Board, when we had for the first time the case, to think about it.
"But this needs careful deliberation. It needs consultation, I think, on two fronts. The one is with regard to [the World Anti-Doping Agency], to see whether there is the need to adapt the rules. The other stakeholder are the International Federations, whether the establishment of a minimum age for participation is an appropriate measure.
"This, as you know, is for the International Federations, but we will initiate there such a discussion and at least give them some food for thought in this. It's maybe dangerous, you know, to give my personal opinion on this, before these discussions have been taking place, but for me, personally, the anti-doping rules are there to ensure a fair competition. This leads me to the conclusion that, in a fair competition, the same rules have to apply to everybody. And for this, we will have to argue, we will have to see how this can be achieved while respecting the special circumstances of athletes being minor and what is going on there. So, this will be for the future. …
"And there is a second point to be followed up and this is about the entourage, because there we see that we have extremely limited means to address it because we are not the police, we cannot interrogate, we cannot have a formal prosecution procedure, and then also our sanctions, I must speak from my own bad experience in this, having been the chair of the disciplinary commission at the time, it's extremely limited. …
"But at the end, this is a question where we need the support of government. To give you one example … when I was chair of such a disciplinary commission, we had a doctor … and it was clear that this doctor had administered something on the athlete and we thought, this doctor would be the real brain.
"So what did we do? We did what we could do, we excluded him from the Games, sent him home, and then we were informed that he traveled home and went straight to his practice and continued to do his business.
"And this is a situation which makes our sanctions not a deterrent at all. And there I think we have to reinforce our efforts to speak with the governments, that they are ready to take actions, at least on this disciplinary level in their countries concerning their doctors or other members of the entourage."
Bach was further asked if the IOC's reaction was more of a problem than the positive test, and about concerns regarding Valieva's coach, Eteri Tutberidze, and the actions of others around her:
● "You do not solve problems by ignoring them. And we were not ignoring them. We were addressing them, and then lost the [Court of Arbitration for Sport] case. This is not chaos, this is just the rule of law."
● "[W]e are dealing – at the same time – with a minor, with a 15-year-old girl who obviously has a drug in her body which should not be in her body. And the ones who have administered this drug in her body: these are the ones who are guilty."
● "This is why we have asked for the inquiry, to shed light on all of it. We trust WADA, this will come to light and then we will not hesitate to take the appropriate measures , and I have already indicated … when I speak of appropriate or right measures, that these will be very strong measures."
He also touched on the reports of the private meeting he and IOC Athletes' Commission head Emma Terho (FIN) had with the U.S. Team Event skaters, for almost an hour and a half, with a lively exchange of ideas. About the stories of the gifting of an Olympic Torch, Bach explained:
"Nobody could have the idea to offer an Olympic Torch as a consolation for an Olympic medal. What happened was that at the end of the meeting, both Emma Terho and I were really appreciative of the atmosphere, the openness, of the constructive proposals that we said we would like to express our appreciation for having had this meeting, that the athletes accepted this meeting, that they were listening to our arguments, that they made their arguments in a very fair way, and then I said as a token of appreciation – but I mentioned it expressly, in no way as a kind of consolation for a medal – we would like to offer them, if they want, an Olympic Torch.
"And we would leave this Torch with the office of the United States Olympic & Paralympic Committee, and they could make their choice then, in our absence, whether they want to accept this token of appreciation for the meeting, or not."
Bach was also challenged on the comments of Beijing organizing committee spokeswoman Jiarong Yan at Thursday's briefing, who called reports of atrocities against the Uyghurs in Xinjiang "lies" and injected political commentary into the session. He was ready on this one:
"So this problem, we did not ignore. We were in touch with BOCOG immediately after this press conference and then both organizations – BOCOG and the IOC – have restated the unequivocal commitment to remain politically neutral as is required by the Olympic Charter."
Asked to "rate" the Beijing Games, Bach demurred until Sunday's Closing Ceremony.
¶
The Court of Arbitration for Sport's Ad Hoc Division released its 41-page full decision on the Valieva case, making a remarkable determination that because Valieva – as a minor – could be subject to only a public reprimand instead of a mandatory suspension under the 2021 World Anti-Doping Code after a full hearing:
"The Panel determines that in cases involving Protected Persons, their Provisional Suspensions should be evaluated as optional Provisional Suspensions."
Optional? Where did that come from? The decision explains, "the failure of the antidoping authorities to reconcile the special rules they have created for Protected Persons and rules they have created for athletes who are not Protected Persons requires the involvement of this Panel."
WADA's statement in reply was simply furious, starting with:
"The reasoned award confirms that the Court of Arbitration for Sport (CAS) Panel decided to ignore the clear and unambiguous terms of the 2021 World Anti-Doping Code (Code) regarding the criteria for lifting a mandatory provisional suspension.
"In effect, by making this award, the CAS Panel has re-written the Code to say that mandatory provisional suspensions for 'protected persons' shall now be considered as optional provisional suspensions. This is not what the Code says, not what the Code drafters intended and was never proposed by any of WADA's stakeholders during the three rounds of Code consultation."
Another log on the fire; rest assured the Code will be re-written with clarity to prevent a repeat. Wow.
¶
The Olympic Covid incidence report for 17 February showed one positive, from an athlete or team official at the airport (out of four arrivals). There were 62,809 tests inside the closed loop.
The totals show 184 total positives (arrivals and inside the closed loop) among athletes and team officials and 324 among all other stakeholders since the closed loop began operations on 4 January.
The U.S. Olympic & Paralympic Committee reported Friday that there were no new cases among the 506 delegates in Beijing, with no one in isolation.
¶
The USOPC announced that bobsledder Elana Meyers Taylor was elected the U.S. flagbearer in the Closing Ceremonies on Sunday. Meyers Taylor was elected as one of two flagbearers for the opening, but was in Covid isolation and could not participate.
¶
The Court of Arbitration for Sport's Anti-Doping Division in Beijing affirmed the doping violation of Iranian skier Hossein Saveh Shemshaki for steroids and disqualified him from the remainder of the Games. In fact, he never competed as he failed an out-of-competition test prior to his event! Any long-term suspension will be taken up after the Games.
The International Testing Agency announced a doping positive for Ukrainian bobsledder Lidiia Hunko for testosterone and has been provisionally suspended. It's the third in-Games positive to be announced by the ITA.
¶
No ratings report from NBC on its Wednesday primetime broadcast, the fifth day in the last six without any information.
Using NBC's data plus TSX estimates for Friday and Saturday, the first 10 days of the Games (not counting the pre-Games telecast), had an average primetime total audience of 13.3 million.
That's down 33% from the nightly average of 19.8 million for the PyeongChang Games in 2018 and down from the 15.1 million nightly primetime average for the Tokyo Games last summer.
More data will be available next week.
¶
Norway won 39 medals in PyeongChang and is closing in on that again, standing at 34 through Friday (15-8-11). Russia continues a strong Games with 27 medals (5-9-11) and Canada has rushed up to third with 24 (4-7-11).
Germany has 22 (10-7-5) and the U.S. has 21 (8-8-5) with a few more opportunities remaining.
For a better comparison of team strength, here are our TSX scoring rankings, using the top eight places, via the time-honored U.S. scoring of 10-8-6-5-4-3-2-1. So after 97 of 109 events:
1. 386, Norway
2. 329, Russia
3. 298, United States
4. 286, Germany
5. 272, Canada
6. 260, Austria
7. 210, Italy
8. 201, Netherlands
9. 198, Sweden
10. 190, Japan
11. 187, Switzerland
12. 186, China
~ Rich Perelman
= RESULTS: FRIDAY, 18 FEBRUARY =
● Biathlon: Men's 15 km Mass Start ~ Women's 12.5 km Mass Start
Norway's Johannes Thingnes Boe completed a five-medal Beijing Games by skiing away in the middle of the race to win the Mass Start by more than 40 seconds in 38:14.4.
It was his fourth gold, as he won in the Sprint, Mass Start, men's relay and the Mixed Relay, plus a bronze in the Individual competition.
He was eighth at the end of the first of five loops at the Zhangjiakou National Biathlon Centre, but moved up to the lead during the second circuit and was never headed. H did suffer four shooting penalties, but was unchallenged in the final loop and pulled away to a decisive win.
Behind him, Swede Martin Ponsiluoma – the 2021 World Champion in the Sprint – had come up for second by-mid-race, trailed by French star Quentin Fillon Maillet, who had won medals in all four men's events held thus far.
Punsiluoma pulled away over the last two loops, finishing second in 38:54.7 (+40.3), but Fillon Maillet faded and Norway's Vetle Christiansen stormed ahead going into the fifth and final loop and grabbed the bronze medal in 39:26.9 (+1:12.5), with Fillon Maillet fourth in 39:40.0.
¶
The women's 12.5 km Mass Start was looking like the other races in Beijing, with Norwegian star Marte Olsbu Roeiseland – already with three gold medals – at the front just past the halfway mark.
She was ski-to-ski with France's Justine Braisaz-Bouchet, with Swede Elvira Oeberg just behind. But then Braisaz-Bouchet took over and sailed away from the rest of the field, building a huge, 48-second lead over Norway's Tiril Eckhoff – the 2014 and 2018 bronze medalist in this race – her teammate Roeiseland and Czech Marketa Davidova.
That's the way it ended, with Braisasz-Bouchet winning in 40:18.0 (4 penalties) to 40:33.3 for Eckhoff (4) and 40:52.9 (4) for Roeiseland. Davidova was fourth in 41:11.4, more than 18 seconds outside of the medals.
For the winner, 25, this was her first major international victory, after a bronze in the 2019 Worlds 15 km Individual race and three relay medals. Eckhoff now owns eight Olympic medals, three in the Mass Start, four on relays and the Beijing bronze in the 10 km Pursuit; she will leave the 2022 Games with three medals in her bags.
Roeiseland tied J.T. Boe with five medals won in Beijing and now has seven career Olympic medals (3-2-2), and at 31, is likely not done yet.
● Freestyle Skiing: Men's Ski Cross ~ Women's Halfpipe
Three men distinguished themselves in the heats, with World Champion Alex Fiva of Switzerland winning his heats, quarterfinal and semi, teammate Ryan Regez winning his heat and quarterfinal and then second in his semi to three-stage winner Erik Mobaeg of Sweden.
In the final, Regez took charge from the start and was the clear winner, continuing his hot streak from the World Cup season, where he won three times. Fiva came through for a Swiss 1-2, with Russian Sergey Ridzik taking bronze, just as he did in PyeongChang. Mobaerg faded to fourth.
The Swiss got their second win in this event in the four times it has been held at the Games, after Michael Schmid's inaugural victory in 2010.
¶
China's Eileen Gu was just much better than everyone else and won her third Beijing medal and second gold of the Beijing Games, ahead of defending champion Cassie Sharpe (CAN) and teammate Rachael Karker.
Competing last in the order, Gu essentially decided the issue with a first-round 93.25 and was on her way. Sharpe had been the leader with an 89.00 performance on her first run and set her sights on Gu on her remaining two tries.
Karker rang up a 87.75 score on her first run and was clearly in the hunt for the medals.
Sharpe improved to 90.00 in the second round to throw some doubt into the event, but Gu was sensational, improving to 95.25, which neither Sharpe or anyone else was going to approach.
Estonia's Kelly Sildaru moved from sixth to fourth at 87.00 and had hopes of a medal, but could not reach Karker in the third round and stayed fourth. Karker scored 85.25 in the second round, but did not go higher and got the bronze.
Sharpe improved again to 90.75 for the best jump of the third round, but Gu sailed in with a victory run (30.00) and celebrated with the large Chinese crowd that had come to cheer their hero of the Games.
At 18, Gu can continue as a winter-sports star, or concentrate on modeling, or can attend Stanford in the fall, as she has been admitted. Lots of choices for the San Francisco-born gold medalist, who changed her competitive allegiance from the U.S. to China in 2019. She said after her win, "The U.S. has made me who I am. China has made me who I am, and I am infinitely grateful to both. And I am both Chinese and American."
The U.S. has three finalists, with Hanna Faulhaber finishing fifth, Brita Sigourney in 10th and Carly Margulies in 11th.
● Speed Skating: Men's 1,000 m
Thomas Krol extended the Dutch win streak in the 1,000 m to three Olympic Games in a row with a 1:07.92 win from the 13th pairing that was good enough to withstand a final-pairing charge from Canada's Laurent Debreuil.
Krol had already won a Beijing silver in the 1,500 m in his first Olympic appearance – at age 29 – and looked like he might get another silver as Debreuil went out at a faster pace. But the Canadian slowed a bit on the final lap and finished in 1:08.32, giving the Dutchman the gold by 0.40.
Krol's pair-mate, Norwegian sprint star Haavard Holmefjord Lorentzen ended up third in 1:08.48, his second medal in the distance since his PyeongChang silver in 2018.
American Jordan Stolz, 17, ended up 14th.
Elsewhere:
● Curling: Brad Gushue's Canadian team scored twice in the eighth and ninth ends to win the bronze medal over the John Shuster's U.S. rink, 8-5. The match was tied, 3-3, after four ends, and Canada took the lead with a point in the fifth end, but the U.S. scored twice in the six for a 5-4 lead. But it didn't hold up.
¶
The women's semis saw two shocking results, as Great Britain (skipped by Eve Muirhead) defeated defending Olympic champs Anna Hassleborg and Sweden, 12-11, in an extra end.
The match see-sawed back and forth, with Sweden taking a 4-0 after the first end, but Muirhead and her all-Scottish team coming back with three points in the second. After eight ends, Sweden had an 8-7 lead, but the Scots scored four in the ninth end to lead 11-8, only to see Sweden come back to tie in the 10th!
Muirhead managed a single point in the extra end and sent the PyeongChang winners to the bronze-medal match.
Even more stunning was Japan's 8-6 win over seemingly unstoppable, two-time World Champion Switzerland, skipped by Silvana Tirinzoni. But Satsuki Fujisawa's squad, silver medalists at the 2016 World Championships, scored four times in the fifth end to take a 5-2 lead and withstood a late charge, including three points in the seventh end, to hold and head to the gold-medal match.
● Ice Hockey: With no NHL players competing in 2018, Russia was able to use players from its Kontinental Hockey League to assemble a skilled team that won the PyeongChang gold. They may be on the way to a repeat.
Russia defeated Sweden, 2-1, in a penalty shoot-out after a 1-1 tie in regulation and overtime. In the eighth round of the shoot-out, forward Arseni Gritsyuk managed to get the puck past Swedish keeper Lars Johansson for the victory, breaking the 2-2 deadlock after seven.
The Russians will meet Finland, a 2-0 winner over Slovakia, with a first-period goal from forward Sakari Manninen and a third-period score by forward Harri Pesonen. Keeper Harri Sateri, a one-time NHL Florida Panther, and now in the KHL, stopped all 28 Slovakian shots.
= PREVIEWS: SAT., 19 FEBRUARY =
(8 events across 7 disciplines)
● Alpine Skiing: Mixed Team Parallel Event
This is the second time for this event, which has two men and two women in a four-person team that competes in Parallel Slalom races against another team in an elimination (bracket) format.
In its debut in PyeongChang in 2018, the Swiss defeated Austria in the final, with Norway edging France for the bronze.
At the 2021 Worlds, Norway defeated Sweden, 3-1, for the gold and Germany edged the Swiss for the bronze. These are, once again, the contenders.
The format favors the Swiss, which can field a team of Loic Meillard and Daniel Yule (5-6 in the men's Slalom) and Wendy Holdener and Michelle Gisin (3-6). Second choice would be Austria, with Johannes Strolz and Marco Schwarz (2-17) and Katharina Liensberger and Katharina Huber (2-12).
Norway has strong men in Sebastian Foss-Solevaag and Henrik Kristoffersen (3-4), but need help from Giant Slalom skiers Ragnhild Mowinckel and Thea Louise Stjernesund. Germany and Italy should also be dangerous.
Mikaela Shiffrin will line up for the U.S., reportedly becoming the second women's skier in Olympic history to enter all six alpine events on the program. She and Paula Moltzan (eighth) could be an excellent women's pair and while there were no U.S. finishers in the Slalom, River Radamus and Tommy Ford went 4-12 in the men's Giant Slalom.
● Bobsled: Two-Woman
Kaillie Humphries and Elana Meyers Taylor went 1-2 for the U.S. in the women's Monobob and both already own Olympic medals.
Humphries won Olympic golds in 2010 and 2014 while driving for Canada, and won bronze in 2018. Meyers Taylor won a bronze in 2010 as a brakeman, then took to driving and has won consecutive silvers in Sochi and PyeongChang.
During the World Cup season, Humphries and Meyers Taylor each won once, but the racing was dominated by German sleds. Laura Nolte won four times out of eight races and Kim Kalicki won twice. Defending Olympic Champion Mariama Jamanka won three silvers in the last five races and is a contender once again.
Canada's Christine de Bruin, third in the Monobob, won four World Cup bronzes this season and will contend for bronze or higher here.
The Germans were the best in the first two heats, with Nolte (with Deborah Levi) winning both races in a total time of 2:02.05. Jamanka and Alexandra Burghardt were second twice (2:02.55) and Meyers Taylor and Sylvia Hoffman were third twice (2:02.79).
De Bruin and Kristen Bujnowski stood fourth at 2:03.21 and Humphries (with Kaysha Love) was fourth on the first run, but had trouble on the second, finishing ninth. They sit in fifth place (2:03.38), 1.33 seconds behind the leaders. That's a lot to make up, but Humphries will go for broke on both runs today to try and find another medal.
● Cross Country Skiing: Men's 50 km Freestyle Mass Start
Is there a more brutal race in sport that the 31.1-mile cross-country race in sub-freezing weather?
It's so tough that it is only held once per year in the FIS World Cup, at the iconic Holmenkollen in Oslo (NOR), and then at the World Championships.
It has been a part of the Winter Games since the beginning, won by Sweden (7), Norway (7) or Finland (4) some 18 times out of 23 races, including in 2018 with Finland's Iivo Niskanen, ahead of Russian Alexander Bolshunov.
They are both back and contenders once again: Bolshunov won the Beijing 30 km Skiathlon over teammate Denis Spitsov, with Niskanen third, and then Niskanen won the 15 km Classical race, with Bolshunov second and Norway's Johannes Thingnes Boe third.
All four are definite contenders, as well as fellow Norwegians Hans Christer Holund – the 2019 World Champion in this event – plus 2019 Wolds bronze winner Sjur Roethe, and Paal Golberg.
American Scott Patterson finished a very commendable 11th in this race in 2018 and is back for more.
The weather is projected as sunny, with temperatures around 18 F at the start, with winds of up to 17 miles per hour. And the winner will finish in about 2:08 … that's hours and minutes.
● Curling: Men's final
Sweden's Niklas Edin is one of the greatest names in the history of curling. Now 36, he has won World Championships in 2013-15-18-19-21 and owns an Olympic bronze from 2014 and an Olympic silver from 2018. Finally, a gold in Beijing?
Standing in his way is Great Britain, which is actually the Scotland team in World Curling Federation events, skipped by Bruce Mouat. And he's no slouch. At 27, he owns two European Championships from 2018 and 2021, a Worlds silver from 2021 (to Edin) and a Worlds bronze in 2018.
At the 2021 Worlds, Edin's rink edged Mouat, 6-5, in round-robin play and 10-5 in the championship match. In Beijing, Mouat topped Edin, 7-6, in their round-robin match and went on to top the standings with an 8-1 record. Sweden (and Edin) finished 7-2, also losing to the Swiss (Peter de Cruz), 10-8.
The "British" haven't won this event since the first Winter Games in 1924, which finished ahead of Sweden in round-robin play with a 2-0 record (to 1-1 for the Swedes and 0-2 for France). The game did not return to the Olympic program until 1998.
● Figure Skating: Pairs Free Skate
Russia and China have the favored teams in Pairs, which gets going with the Short Program.
Russia's Anastasia Mishina and Alexander Galliapov won the 2021 Worlds over China's two-time World Champions, Wenjing Sui and Cong Han, with Aleksandra Boikova and Dmitrii Kozlovskii taking the bronze.
In addition to these three, Russia has three-time Worlds medalists Evgenia Tarasova and Vladimir Morozov, and the medals are expected to be split among those four. Consider the 2021 Worlds scoring: 227.59-225.71-217.63-212.76 for the top four, then down to 201.18 for fifth-place Cheng Peng and Yang Jin of China. And it may not be as close in Beijing.
Sui and Han won their two appearance on the ISU Grand Prix tour and Russians won the other three, with Mishina and Galliapov winning their two appearances. At the 2022 European Championships, the Russian sweep was led by Mishina and Galliapov (239.82), followed by Tarasova and Morozov (236.43) and Boikova and Kozlovskii (227.23). There was a 43.18-point gap to fourth.
Soviet or Russian pairs won 12 straight Olympic golds (with one tie) from 1964-2006 and again in 2014, but missed the medals entirely in 2018! That will not happen in Beijing.
The American entry starts with Alexa Knierim and Brandon Frazier, the 2021 U.S. champs, who finished seventh at the 2021 Worlds in their first appearance together. Ashley Cain-Gribble and Timothy LeDuc won the 2022 U.S. Nationals and have been ninth at the 2019 Worlds and again in 2021.
In the Short Program, Sui and Han forged a small lead of 84.41 – the highest score on record – to 84.25 for Tarasova and Morozov, with the other two Russian couples following. Mishina and Galliamov were strong, but stand third, scoring 82.76 and Boikova and Kozlovskii were fourth at 78.59.
The old high score had been 82.83 by Sui and Han during the Team Event in Beijing; the top two surpassed it and Mishina and Galliamov were within 0.07! All three earned their best-ever scores.
Mishina and Galliamov have the highest score for the Free Skate at 157.46 at the 2022 European Championships and the best total score at 239.82. Those are in jeopardy.
The U.S. pairs are 5-6, with Knierim and Frazier scoring 74.23 and Cain-Gribble and LeDuc at 74.13.
● Freestyle Skiing: Men's Halfpipe
This is the third time in the Games for this event and the only man to win it previously is American David Wise. And he's back.
Now 31, Wise hasn't been too active since his second win, in PyeongChang in 2018. He only made three appearances each in the 2019 and 2020 World Cup season (all in North America), one in 2021 and four this season. But after placing 7th, 8th and 8th in his first three events, he won a silver at Mammoth Mountain in January and here he is in Beijing. He's a contender.
The 2018 podium included Wise, American Alex Ferreira and New Zealand's Nico Porteous and all three are back again. In fact, those three won six of the 12 medals at this year's World Cup events: Ferreira took three (1-2-0), Porteous (1-1-0) and Wise won a silver. Porteous won the 2021 World Championship, from Simon D'Artois (CAN) and American Birk Irving.
More contenders include the other World Cup medal winners this season: Canada's Brendan MacKay (2-0-1), D'Artois (0-0-1) and Noah Bowman (0-0-1) and American Aaron Blunck (0-0-1).
All four Americans made the final: Wise, Ferreira, Blunck and Irving, as did three Canadians; Blunck and Porteous were the top qualifiers at 92.00 and 90.50.
Also in the final is Great Britain's Gus Kenworthy, who competed for the U.S. until 2019, and was the Sochi silver in Slopestyle, and France's Kevin Rolland, the Sochi bronze medalist in this event.
● Speed Skating: Men's Mass Start ~ Women's Mass Start
This is only the second time for the Mass Start event in the Games, won by Seung-hoon Lee in front of home fans in 2018, followed by Belgian Bart Swings and Koen Verweij (NED).
Lee and Swings are back for 2022, and Swings won medals in two of the three World Cup races this season (1-1-0), as did Russian Ruslan Zakharov (0-1-1). Denmark Viktor Hald Thorup won a silver.
What about American Joey Mantia? He's is a three-time World Champion, in 2017-19-21 and must be considered again; he won a bronze medal in the Team Pursuit in Beijing.
Of course, the Dutch have contenders: Jorrit Bergsma, the 2020 World Champion and the 2014 10,000 m winner, plus the legendary Sven Kramer, the three-time Olympic gold medalist at 5,000 m and Team Pursuit star Marcel Bosker.
Korea has Jae-won Chung, the 2019 Worlds bronze medalist in Mass Start and Beijing 1,500 m bronze medalist Min-seok Kim. Canadian Jordan Belchos was the 2020 Worlds silver winner.
Too many contenders? Never enough in the Mass Start, a race which is always a little (or a lot) out of control.
¶
All of the PyeongChang medal winners are back: Japan's Nana Takagi, Bo-reum Kim (KOR) and Dutch star Irene Schouten.
In 2019, Schouten won the world title in this event, chased home by Canada's Ivanie Blondin. In 2020, it was Blondin winning over Kim and Schouten. In 2021, it was Marjike Groenewoud winning for the Netherlands, ahead of Blondin and Schouten.
Are we seeing a pattern here?
More of the same during the World Cup this season, with Schouten winning once, Blondin winning once and Groenewoud taking a silver. There was another familiar face: Italy's Francesca Lollobrigida – already the Beijing 3,000 m silver winner – won one World Cup race and was third in another.
Takagi has been quiet this season, but was a member of Japan's silver-winning Team Pursuit squad.
Not expected to contend, but also amazing is 49-year-old German, Claudia Pechstein, a five-time Olympic gold medalist, competing in her eighth Games. She will be 50 on the 22nd.
Schouten has been sensational, with golds (and Olympic Records) in the 3,000 and 5,000 m and a bronze on the Dutch Team Pursuit team. She has to be the favorite, but who will be the fastest coming off the final turn in an all-out sprint?
= BEYOND BEIJING =
● Athletics ● /Updated/Fantastic meet at the Meeting Hauts-de-France Pas-de-Calais in Lieven (FRA) on Thursday, with seven world-leading marks and a world indoor record of 3:30.60 for Olympic men's 1,500 m gold medalist Jakob Ingebrigtsen of Norway!
Now 21, Ingebrigtsen won in Lieven in 2021 in 3:31.80, so he had plenty of confidence going into the race. He was tracked by Ethiopia's Samuel Tefera, who held the record at 3:31.04 going into the race, but Ingebrigtsen ripped off a 27.57 last lap (200 m) and crossed in 3:30.60, with Tefera second in 3:33.70.
He said afterwards, "The Wavelight [pacing light system] helps, but it's more of a help to the pacemakers to keep an even pace. I like to keep an even pace for myself anyway. At the same time I am better now that I've ever been. This night in Lievin will be remembered for many years to come."
It's the Norwegian's first world record, but certainly won't be his last. The other world leaders:
● Men/2000 m: 4:57.00, Samuel Zeleke (ETH)
● Men/60 m hurdles: 7.35, Grant Holloway (USA)
● Men/Triple Jump: 17.21 m (56-5 3/4), Lazaro Martinez (CUB)
● Women/800 m: 1:58.46, Natoya Goule (JAM)
● Women/3,000 m: 8:23.24, Dawit Seyaum (ETH)
● Women/Vault: 4.85 m (15-11), Anzhelika Sidorova (RUS)
Holloway defeated Pascal Martinot-Lagarde (FRA: 7.46) and American Jarret Eaton (7.51) in the final; his 7.35 is the equal-seventh performance all-time, tied with his two other 7.35s in 2019 and 2021.
Other highlights included a men's 60 m win by Olympic champ Lamont Marcell Jacobs (ITA) in 6.50, ahead of Americans Cravont Charleston (6.52) and Elijah Hall (6.57), Chris Nilsen of the U.S. winning the men's vault at 5.91 m (19-4 3/4), and Gudaf Tsegay (ETH) with the no. 3 women's mile performance of the season in 4:21.72.
Wow! This was a World Indoor Tour Gold meet; next up is the Muller Indoor Grand Prix on Saturday (19th) in Birmingham (GBR).
¶
British sprinter C.J. Ujah had his Tokyo doping positive confirmed by the Court of Arbitration for Sport, meaning Britain's men's 4×100 m silver has been lost, with Canada moving up to silver and China to bronze.
Ujah had appealed on the basis of the banned drugs were in his system due to contaminated foods, but this was dismissed. A further suspension is now up to the Athletics Integrity Unit.
¶
The Athletics Integrity Unit banned Nigerian sprinter and long jumper Blessing Okagbare for 10 years, "five years for the presence and use of multiple prohibited substances and five years for her refusal to co-operate with the AIU's investigation into her case.
"The sole arbitrator adjudicating the case concluded that the athlete's use of multiple prohibited substances as part of an organised doping regimen in the lead up to the Tokyo Olympic Games was egregious conduct that amounted to aggravating circumstances under the Rules thereby warranting an additional period of ineligibility on top of the standard four-year sanction."
Okagbare was suspended during the Tokyo Games after a finding of Human Growth Hormone (hGH) and recombinant erythropoietin (EPO) in a post-competition sample in June 2021 and was prohibited from running in the women's 100 m semis at the Games. The sanction is appealable to the Court of Arbitration for Sport and as Okagbare is 33, her career may be at an end.
● Football ● The U.S. Women's National Team played to a scoreless draw with the Czech Republic on the first day of the annual women's SheBelieves Cup at the Dignity Health Sports Park in Carson, California.
The star was Czech goalkeeper Barbora Votikova, who faced 10 shots in the first half and eight more in the second half. The U.S. could not finish any of its chances against a packed-in defensive alignment.
The visitors got six shots at U.S. keeper Casey Murphy, but only one was actually on goal. The U.S. enjoyed 64% of the possession time, but could not score.
Iceland defeated New Zealand, 1-0., in the opening game. The second round of matches will be on Sunday, also in Carson, with the U.S. and New Zealand and Iceland and the Czechs. The final doubleheader will move to Frisco, Texas on the 23rd (Wednesday) for the U.S. and Iceland and New Zealand and the Czechs.
You can receive our exclusive TSX Report by e-mail by clicking here. You can also refer a friend by clicking here, and can donate here to keep this site going.
For our 832-event International Sports Calendar for 2022 and beyond, by date and by sport, click here!